When I look at photos of different spaces and interiors, I try to distinguish what makes each room special. Often it is the choice of furniture, lighting, paint or accessories, but sometimes it is an aspect of the room itself. These unique elements are what truly differentiates a particular space.
The staircase in this Roman palazzo is visually interesting and captures your attention.  It is unique in the fact that it does not have railings and is a simple, modern style.  The black paint also makes this staircase classy and special.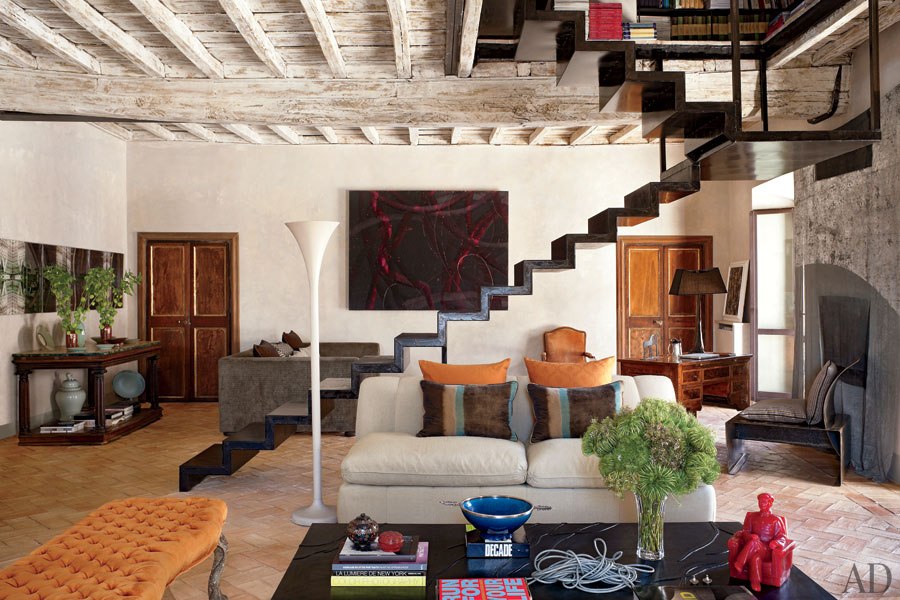 The bold turquoise walls in this living room set an upbeat and eclectic tone.  There is interesting detail on the ceiling as well which lends this room an even more unique look.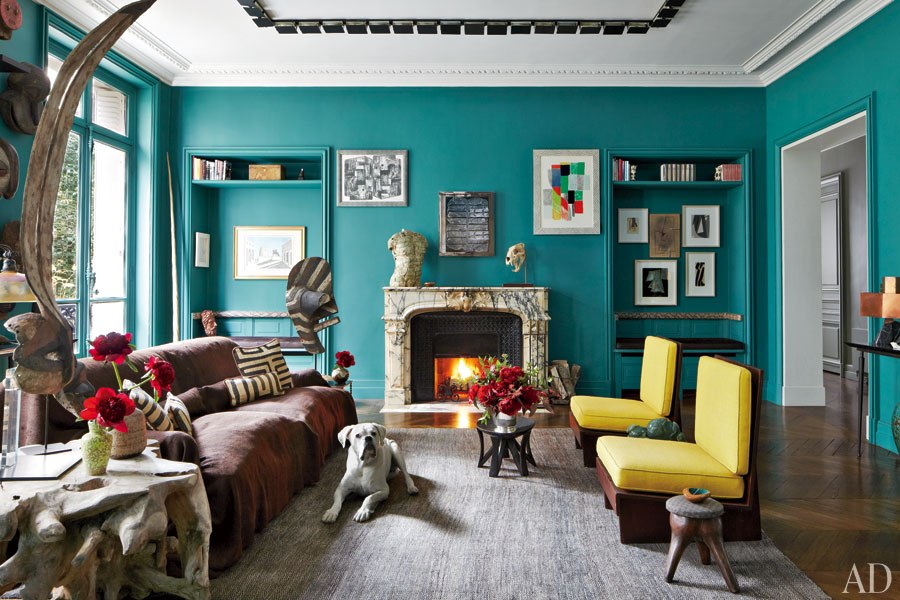 The architectural details in this Beaux Arts apartment provide a lovely aesthetic "frame" for the room.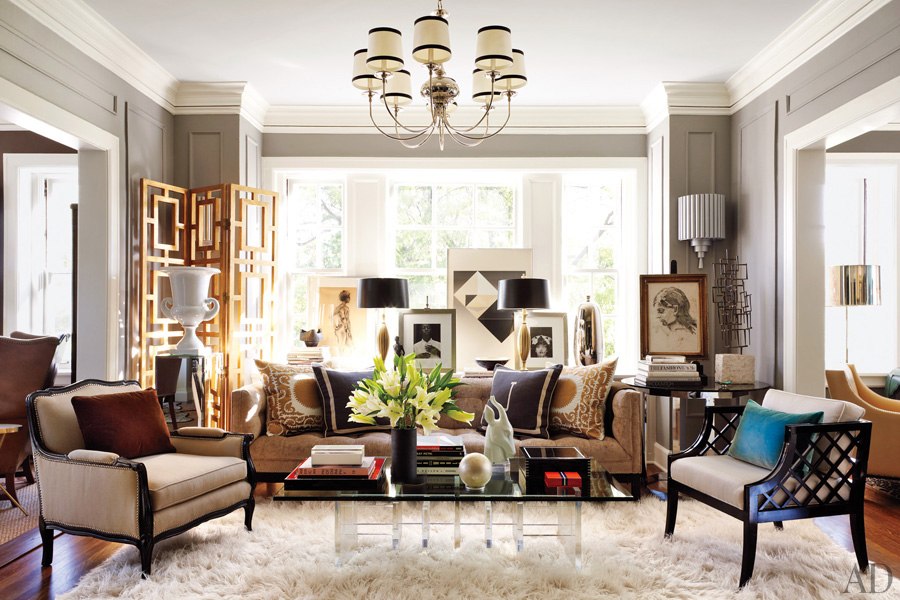 This Manhattan penthouse stands out with its floor-to-ceiling windows.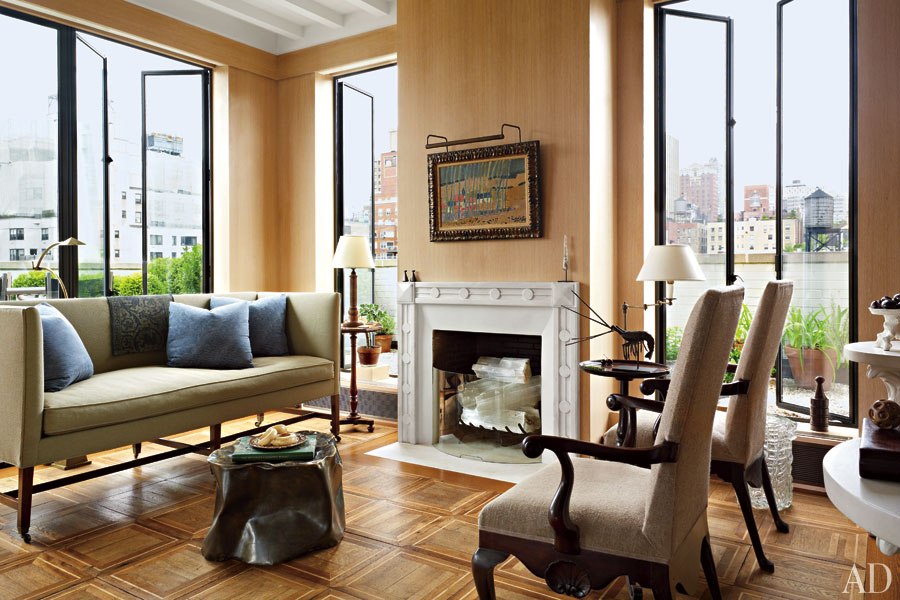 I love the tile work in this kitchen. It makes the space truly one-of-a-kind.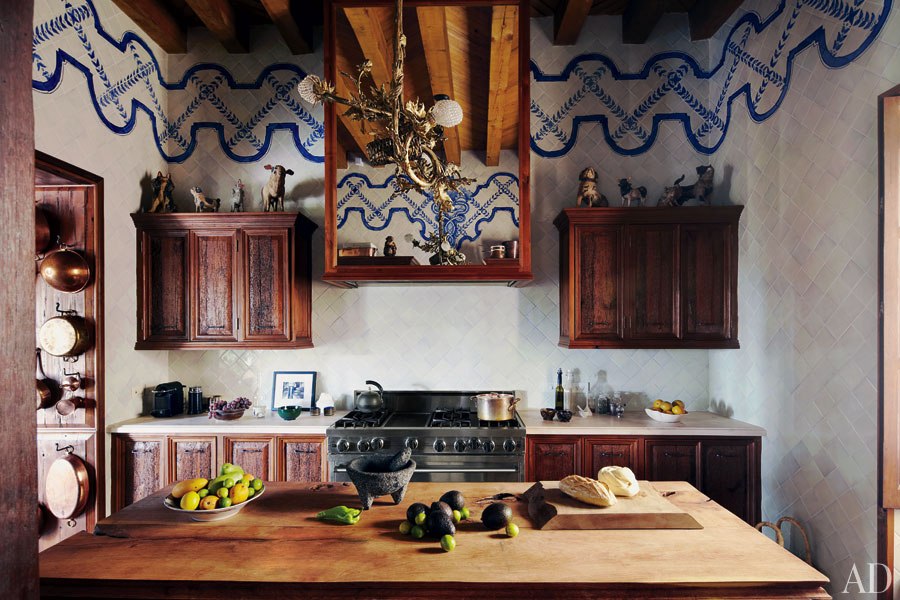 Interiors like these are exciting for me to see.
Do you have a room in your home that is defined by a unique element?
Photo Credits: Architectural Digest (1-5)
To view the Laura Casey Interiors website, please click here.
Other blog posts you may enjoy reading: