I love stripes on stairs. They offer such a clean, tailored look that can work with many different interior styles.
Katie Ridder's stairwell in Southern Living does stripes just right.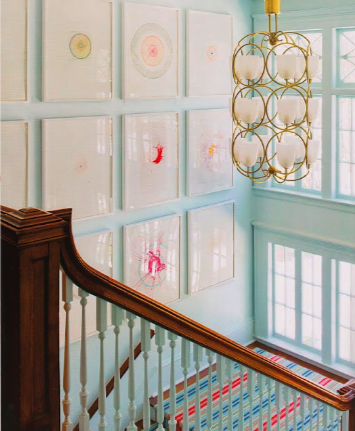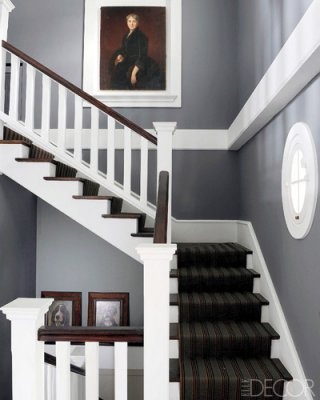 London's Connaught Hotel feels masculine and traditional.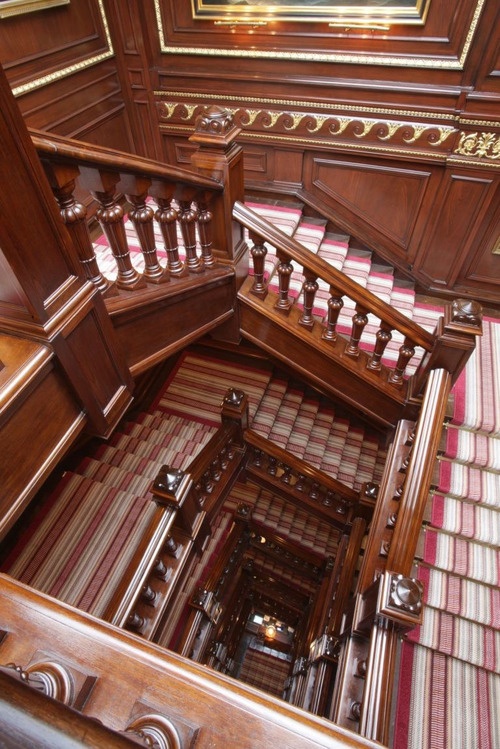 Cool black and white!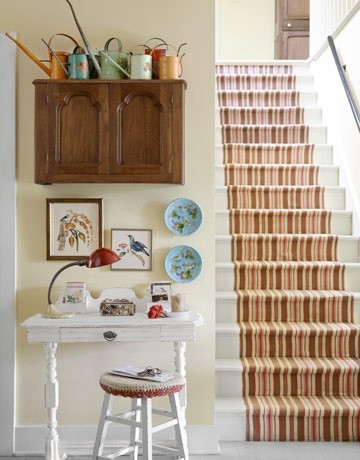 I love the use of color on this staircase.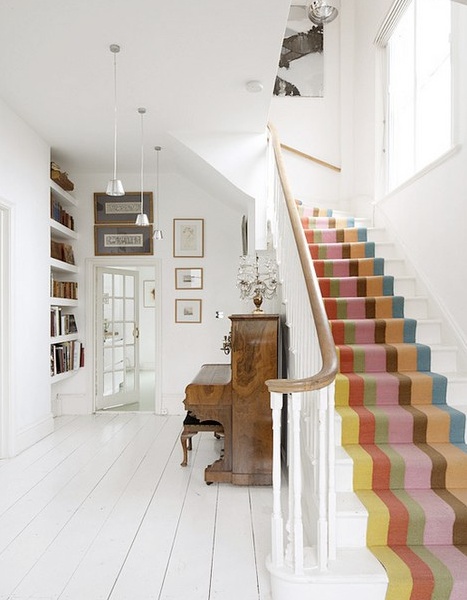 Dash & Albert is one of my favorite resources for good-looking, inexpensive rugs and runners.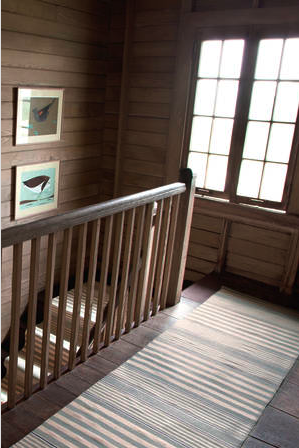 Take stripes outdoors for a summertime feel year-round.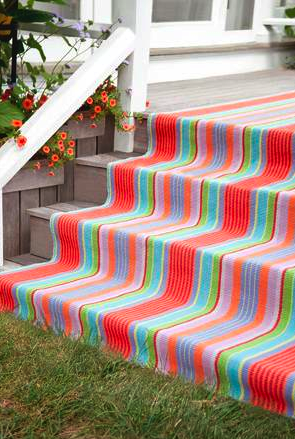 I hope we see a lot more stripes on stairs this spring!
Photo Credits: Southern Living (1), Elle Decor (2), The Connaught (3), Pinterest (4-6), Dash & Albert (7,8)