I love stripes on stairs. They offer such a clean, tailored look that can work with many different interior styles.  You can create this look by adding runners with stripes.  They can be colorful and playful or a simple combination of black and white.
STRIPED RUGS
Katie Ridder's stairwell in Southern Living does stripes just right by adding artwork to bring out the colors of the runner and a large chandelier creating visual interest.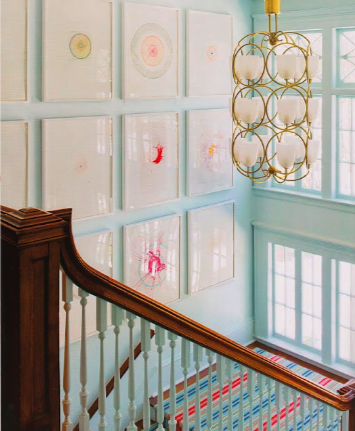 The black on grey of this runner adds a more interesting contrast then plain black or grey.  These colors would also do a good job of hiding dirt and other stains.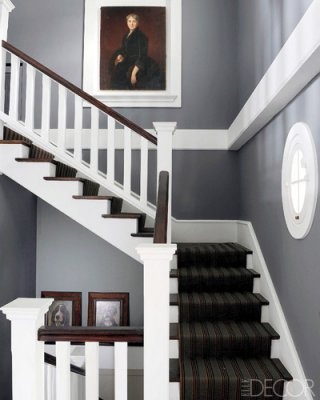 London's Connaught Hotel feels masculine and traditional with a runner of different shades of red and white.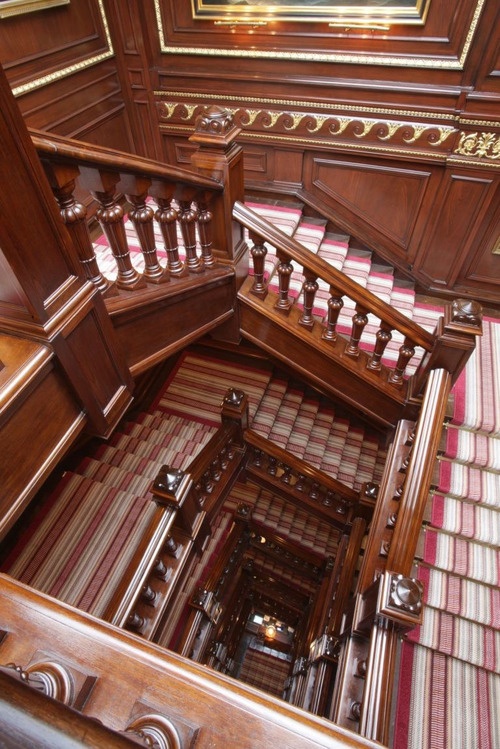 Cool and simple black and white on these stairs is very traditional!
Shades of darker red stripes look clean and tailored on these stairs and create an old farmhouse feel when combined with the other interiors.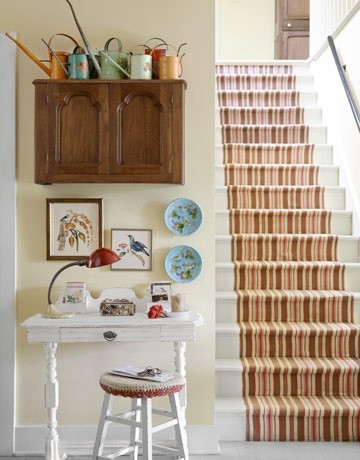 I love the use of color on this staircase.  The playful punch of color with otherwise white interiors is sure to make the homeowners happy.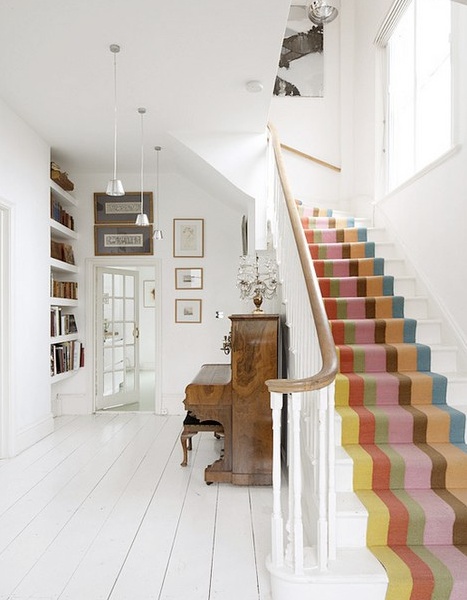 Dash & Albert is one of my favorite resources for good-looking, inexpensive rugs and runners.  They make many rugs with different patterns and come in all sizes.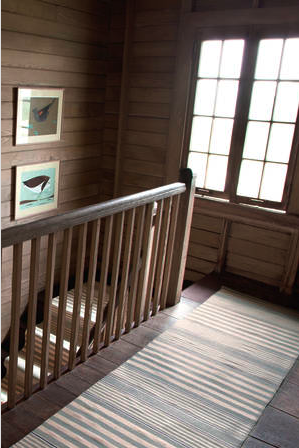 Take stripes outdoors for a summertime feel year-round.  Make sure to get a rug that is able to withstand the elements and is durable.  If using a rug pad, ensure it has the same outdoor durability as the rug.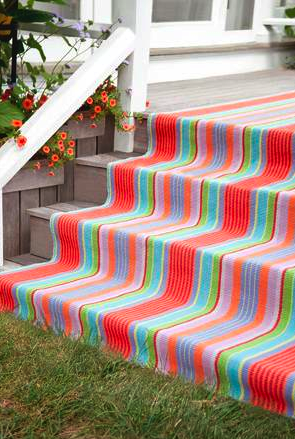 I hope we see a lot more stripes on stairs this spring!  With so many choices and colors to pick from, creating this classic look is easy.
Photo Credits: Southern Living (1), Elle Decor (2), The Connaught (3), Pinterest (4-6), Dash & Albert (7,8)
To view the Laura Casey Interiors website, please click here.
Other BLog posts you may enjoy reading: