Blue has always been my very favorite color. You can imagine my excitement upon seeing this kitchen with bright, unique blue cabinets with industrial style hardware on The Zhush a couple weeks ago – I've been thinking about blue kitchens ever since…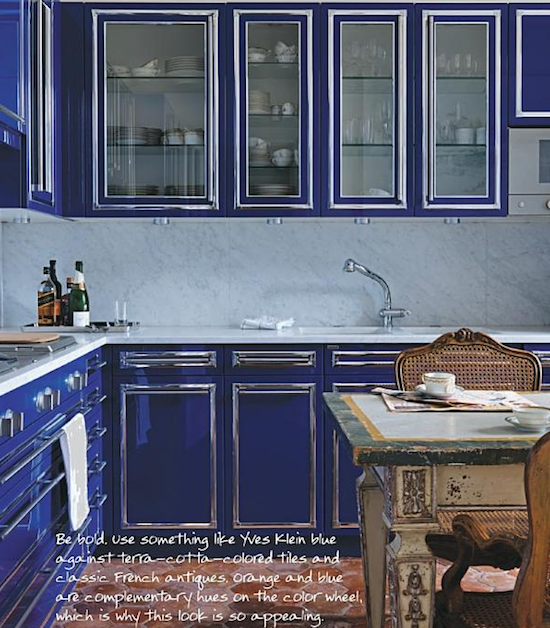 It's so refreshing to see cabinets with color and the lacquered navy ones below by Miles Redd are just perfect.  The floor to ceiling style gives these cabinets drama and function at the same time.  The navy is a classic color that will not go out of style.  This blue kitchen is perfect.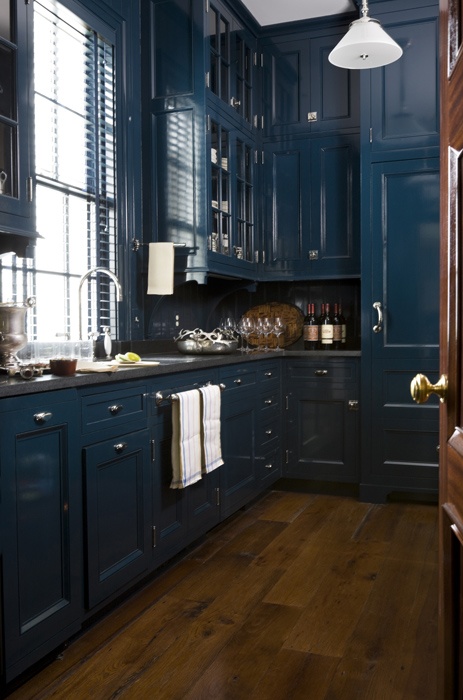 I also love the lighter blues used in the next few rooms .  Paired with darker elements such as the range, light fixture, counter tops and accessories really brings out the blue.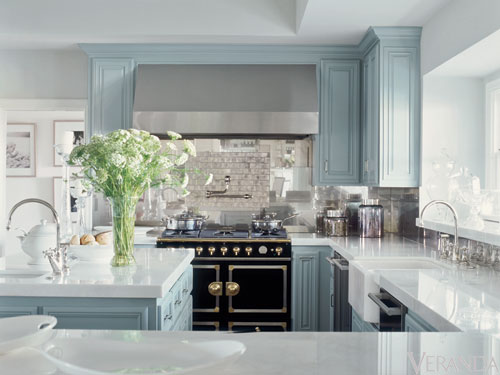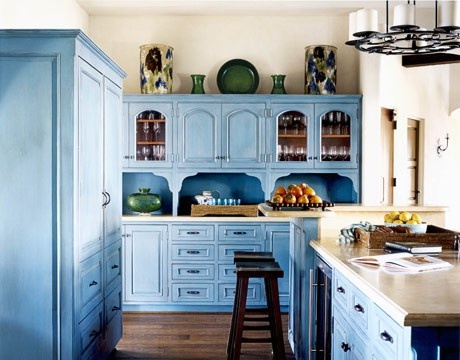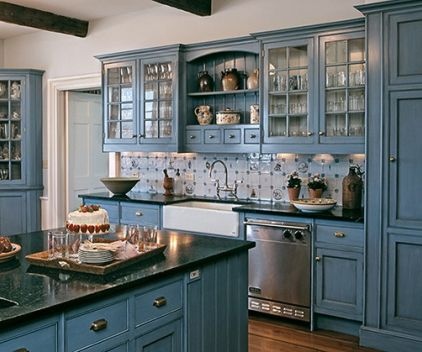 I love this shade with a bit of grey in it.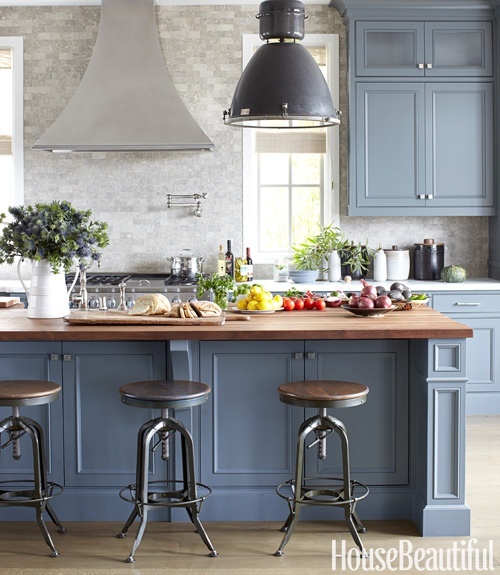 The walls match the cabinets in this kitchen, spotted on Houzz.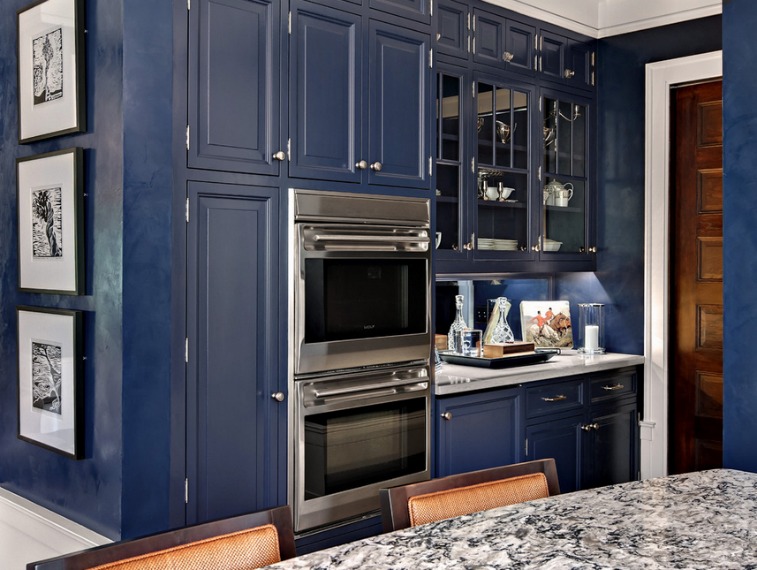 What a great inky blue in this space by Windsor Smith.
What do you think of blue kitchens? I can't get enough!
Photo Credits: The Zhush (1), House Beautiful (2,6), Veranda (3), Pinterest (4,5,8), Houzz (7)
To view the Laura Casey Interiors website, please click here.
Other blog posts you may enjoy reading: