Blue has always been my very favorite color. You can imagine my excitement upon seeing this kitchen on The Zhush a couple weeks ago – I've been thinking about blue kitchens ever since…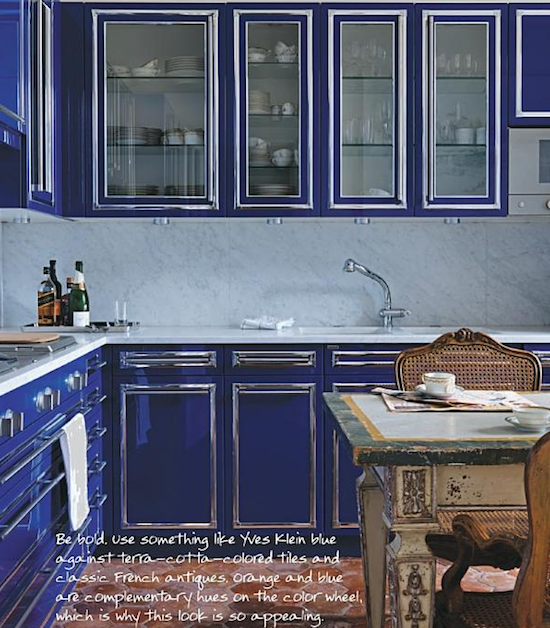 It's so refreshing to see cabinets with color and the lacquered navy ones below by Miles Redd are just perfect.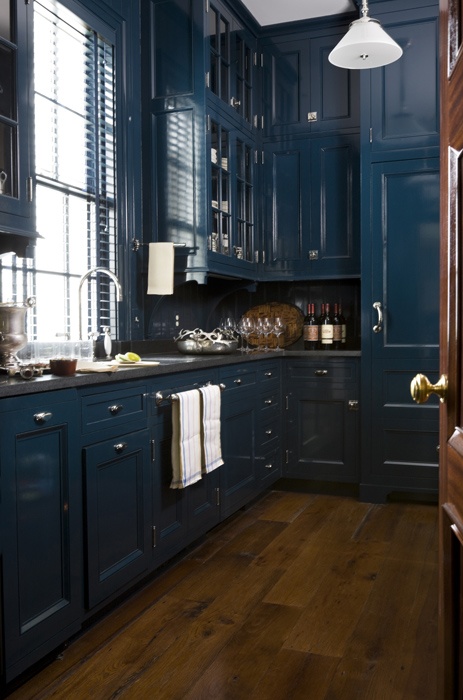 I also love the lighter blues used in the next few rooms .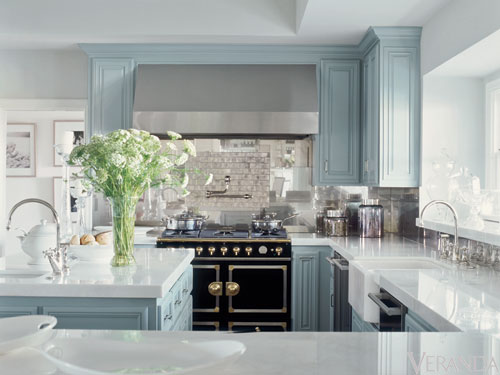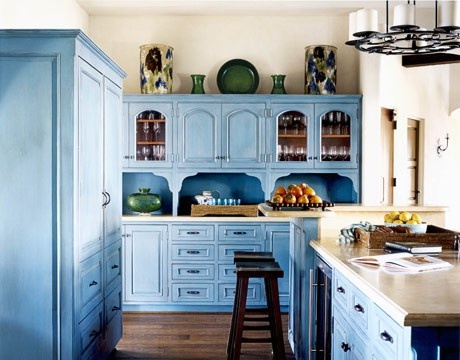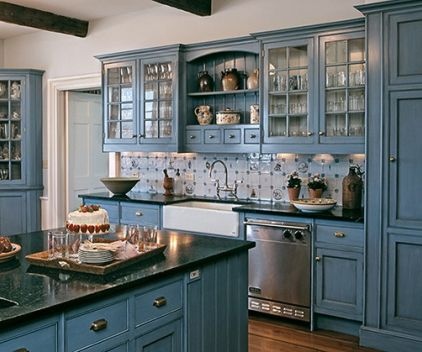 I love this shade with a bit of grey in it.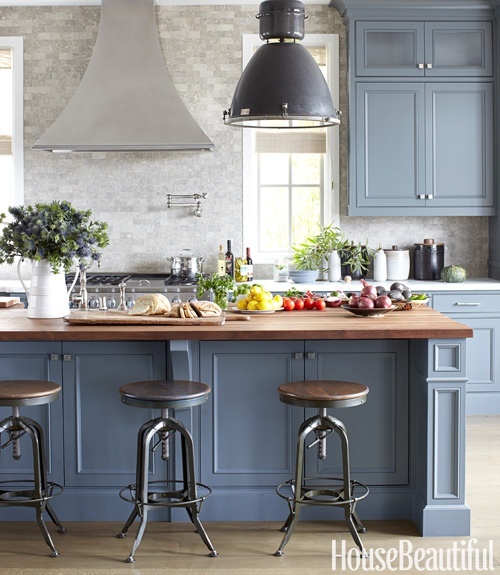 The walls match the cabinets in this kitchen, spotted on Houzz.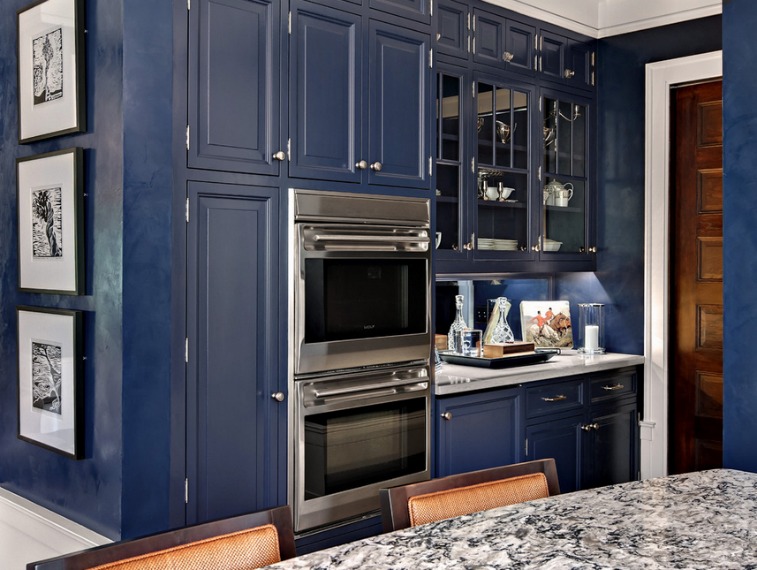 What a great inky blue in this space by Windsor Smith.
What do you think of blue kitchens? I can't get enough!
Photo Credits: The Zhush (1), House Beautiful (2,6), Veranda (3), Pinterest (4,5,8), Houzz (7)