A few days ago I heard a quote that really resonated with me: "plan your work, work your plan." Recently I decided to make the switch from an electronic calendar back to a good, old-fashioned day planner – and I'm happy to say I'm not going back! I have found that it really helps me to keep my days balanced when I put everything down on paper, plus I love to check them all off! My days being a working mom are very full and for a while I was trying to get my appointments and ideas in electronic format, but it just didn't work for me, so I had to figure out what did. In January I heard about the Day Designer by Whitney English so I ordered one and love it! I've been using it for a few weeks and it helps me to stay really organized. When I heard the above quote it clicked that this is exactly what I am doing and it's working for me. The Day Designer lets one map out short and long-term goals in different formats and create their own calendar.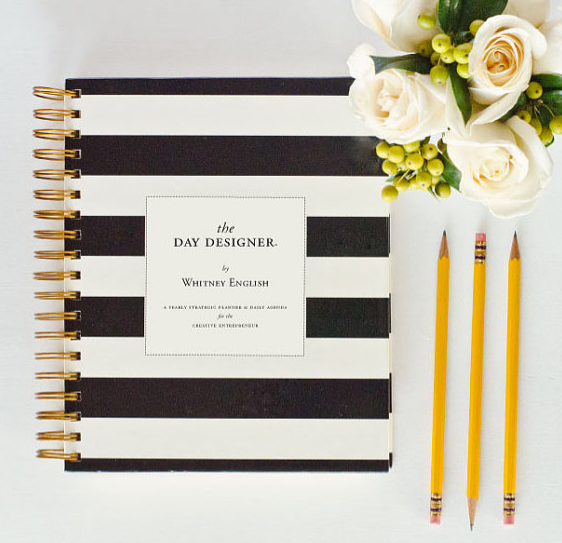 A pretty and clutter-free office is also key for me to "work my plan".  My e-friend and talented designer Brooke Giannetti always shares her welcoming and livable designs on her wonderful Velvet and Linen. I love the comfortable and feminine office space she uses when she works from home. I'm typing at a very similar desk and am inspired to paint mine.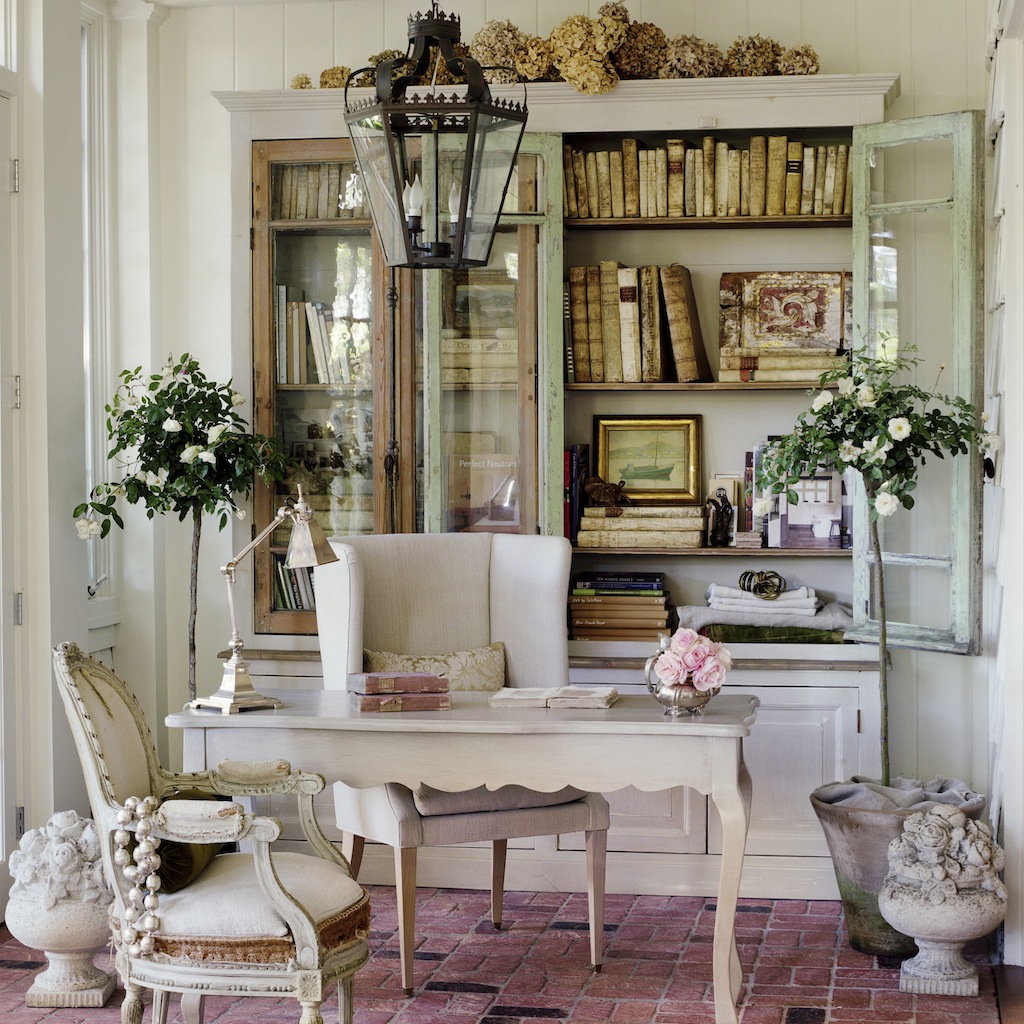 I love Tobi Fairley's mixed color palette in this desk area- chocolate brown and corals/pinks is a really nice and sophisticated color combination.
Even a nice, simple space with good task lighting and a pretty view is inspiring.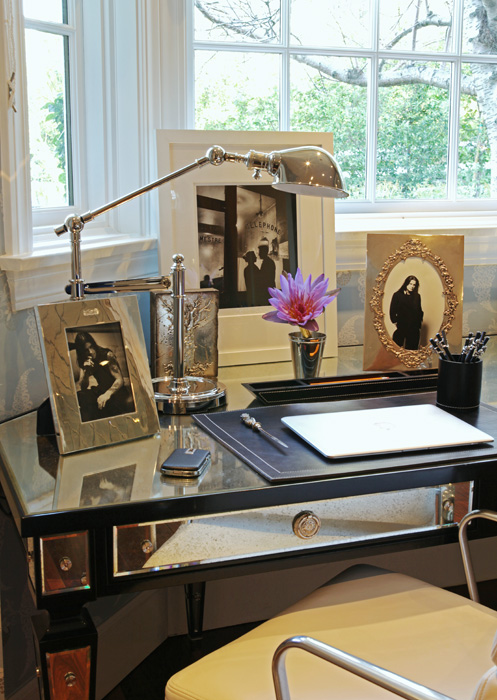 I encourage you all to "plan your work"  for your days, even if you are not working, and then "work your plan."
It's working for me and I hope it does for you too!
PS. Thanks so much for all of your support, encouragement, comments and email about the magazine feature.
Photo Credits: Whitney English (1), Giannetti Home (2),  Tobi Fairley (3), Martyn Lawrence Bullard (4)
To visit the Laura Casey Interiors website, please click here.