In honor of Saint Valentine, a few of my favorite pink and red interiors…  You can use these colors together to complement many interior designs.  They go well together; you can also add a touch of black and white for a more dramatic look.
A lush red velvet sofa with bright pink walls makes an interesting combination.  Pairing this with black, white and red art adds a grounding contrast.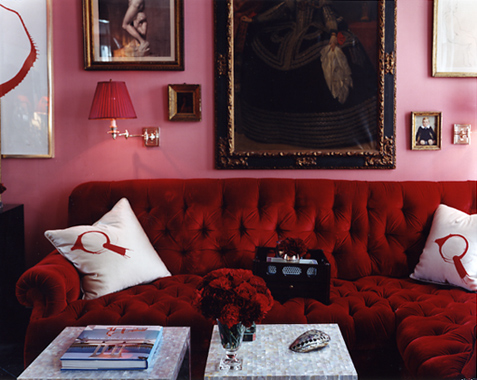 Eye catching lighting creates a dramatic look to this colorful design.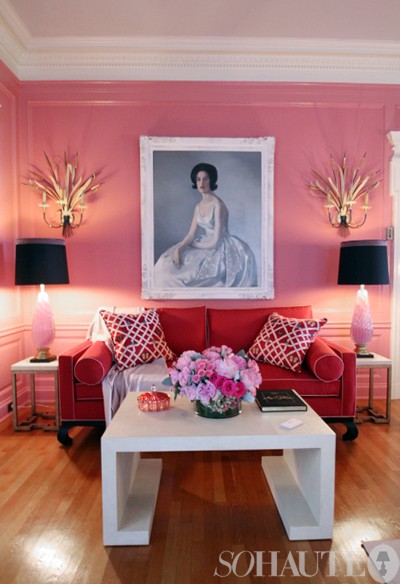 This bedroom contains differing shades offers a unique look that is sure to please.  Whimsical accessories complete the look.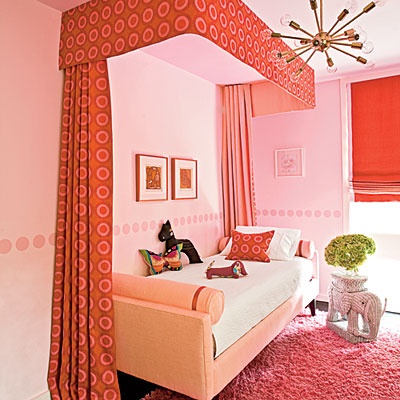 Unique wallpaper and an Asian-themed design are sure to catch the eye.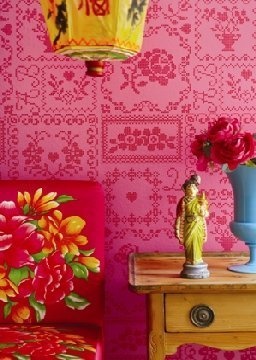 The bright pink walls and fun red Chippendale chairs lend a casual, yet fun atmosphere to a breakfast nook.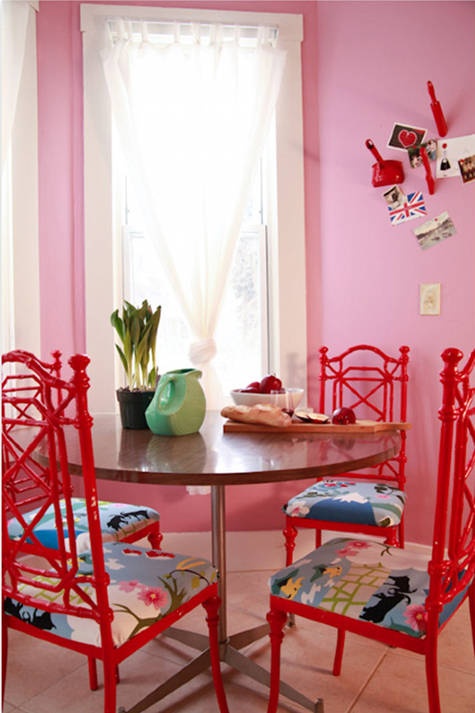 This red and pink colorful combination makes for a very dramatic bedroom.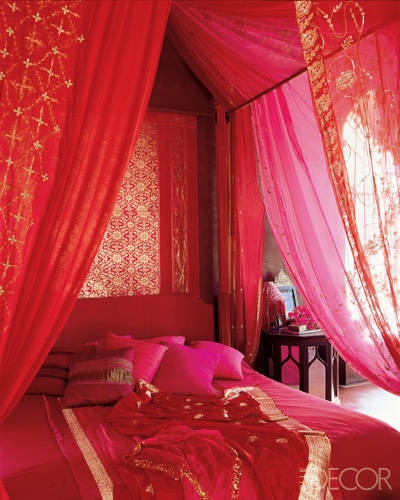 We love this combination of red and pink with cool blue walls.  It is a sophisticated, yet classy space.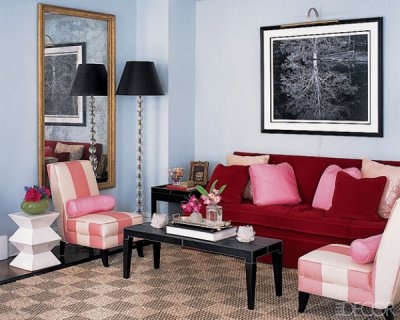 Happy Valentines Day!
Photo Credits: Miles Redd (1), So Haute (2), Pinterest (3-5), Elle Decor (6,7)
To view the Laura Casey Interiors website, please click here.
Other blog posts you may enjoy reading: