A question that many people have when decorating their homes is how to make styled walls interesting with more than artwork. There are endless possibilities! It comes to paint, wallpaper, art and photography. Here are a few stying ideas that are a bit more unexpected.
Painted detailing can provide a decorative "frame" for your favorite artwork, and allow for smaller art to better fill a wall.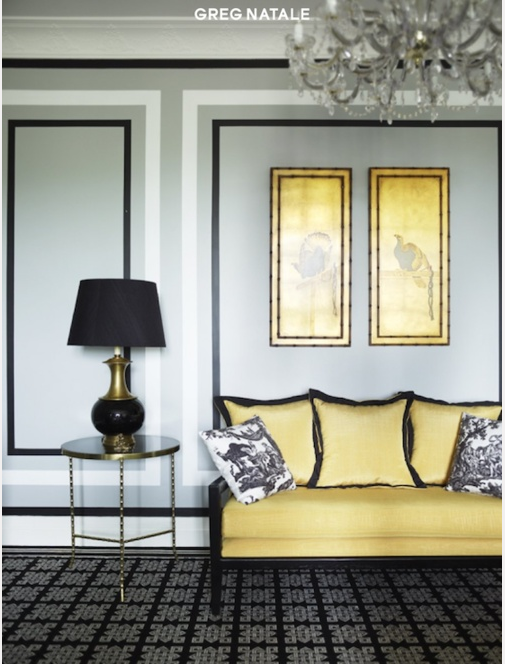 Applied molding is a great way to bring visual interest to your walls.
I love the contrasting grey and white in this room by Thom Filicia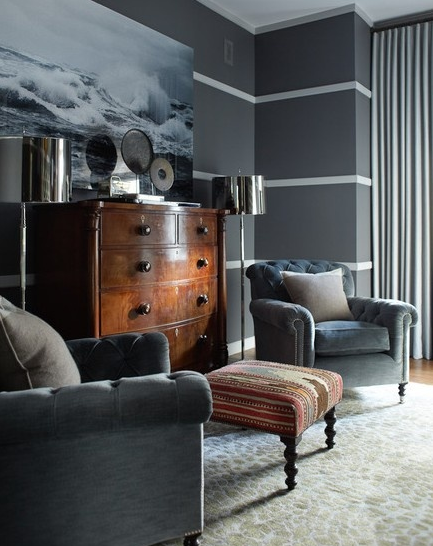 Applied molding on top of grasscloth with complimentary fabrics and lampshades help to unify a space.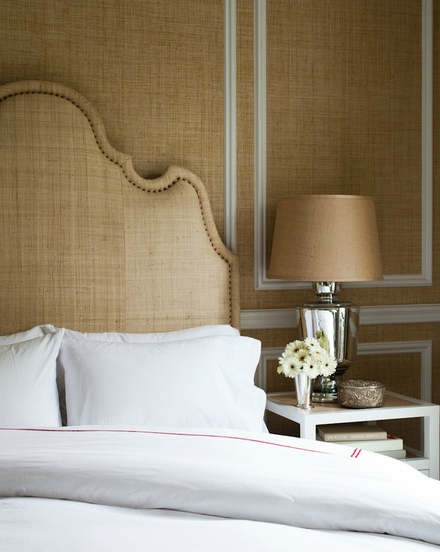 Styled walls are a creative way to enhance the interior design of a home.
Put a twist on the classic gallery wall by hanging collections of similar objects in a larger space.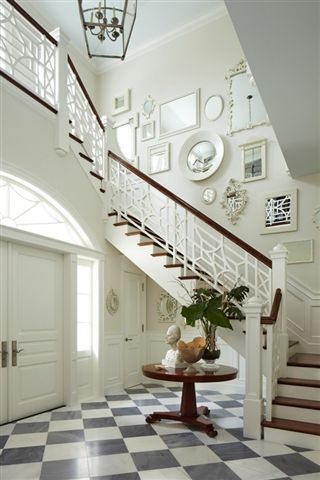 A traditional way to hang plates on the wall gets an updated more modern spring by using a variety of tonal colors.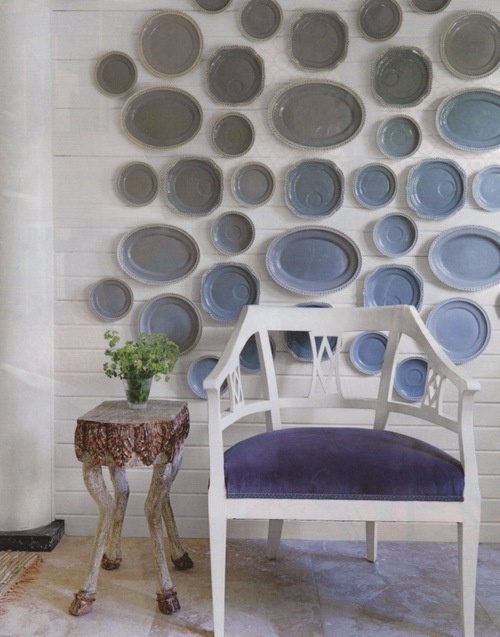 I love seeing styling ideas that think outside the box. I hope you get creative too! What is your favorite way to style a wall?
Photo Credits: Greg Natale (1), Tobi Fairley (2), Thom Filicia (3), Pinterest (4-6)
To view the Laura Casey Interiors design portfolio, please click here.
Other Blog posts you might enjoy reading: