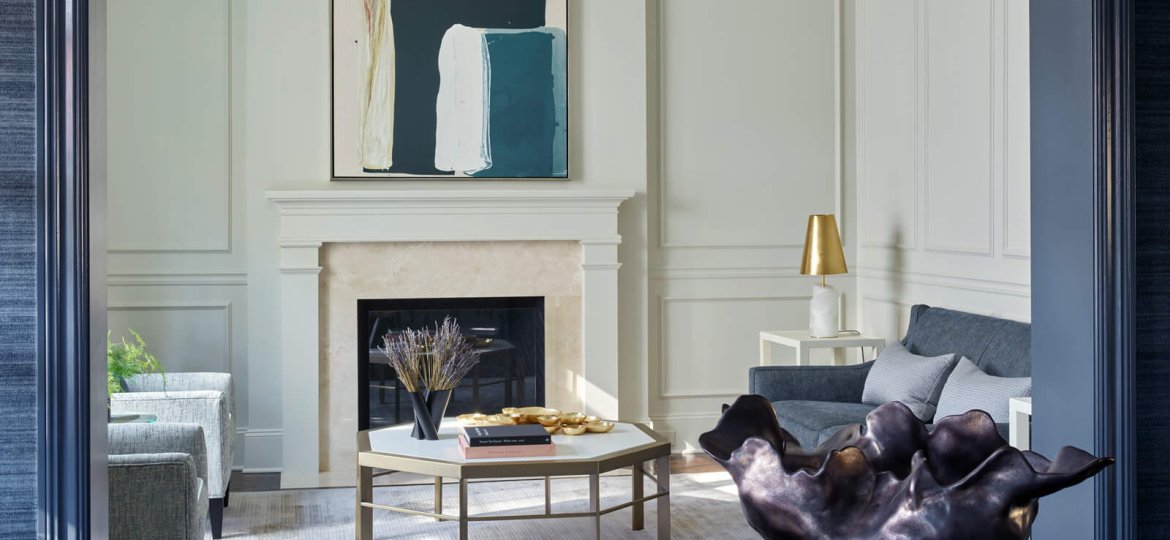 As a designer, I find that my clients' styles evolve over time and I am always happy to work with return clients. In the case of one project, the Myers Park Update, my client wanted a home with a more modern look. The house already had excellent bones, but below I'll show how I went about updating and breathing new life into the rooms.
the entryway
An entryway always makes a key first impression, and in this case, with the goal of making modern updates, I guided my client to go with a more saturated hue. The deep blue trim matches the wall covering and adds a sense of drama to the space.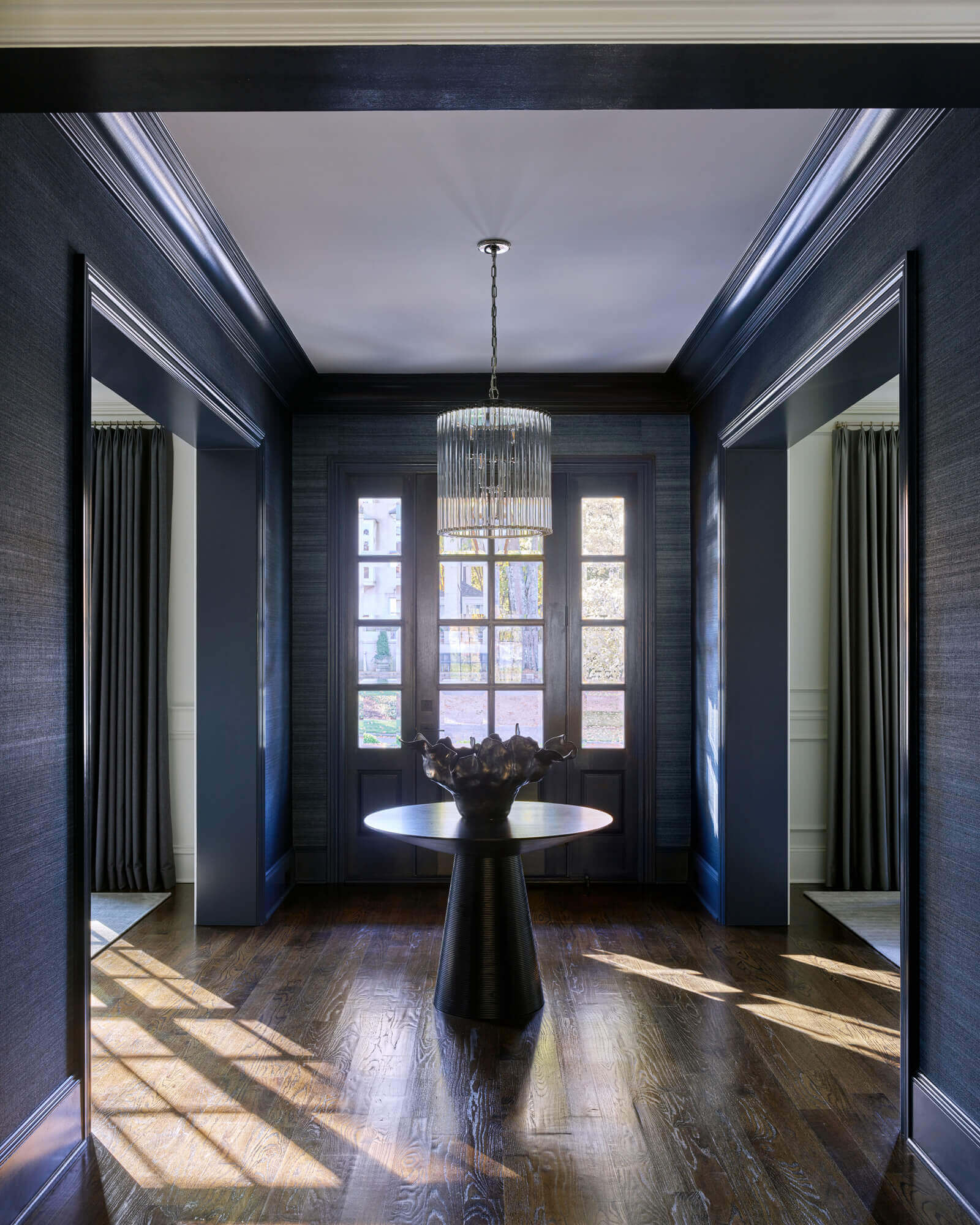 living and dining room
The clients invested in statement art pieces to grace the walls in the more formal areas of the house. For example, the living room features a beautiful geometric abstract painting by artist Kiki Slaughter. In the dining room, we installed a painting by artist Toni Swarthout represented by Gregg Irby.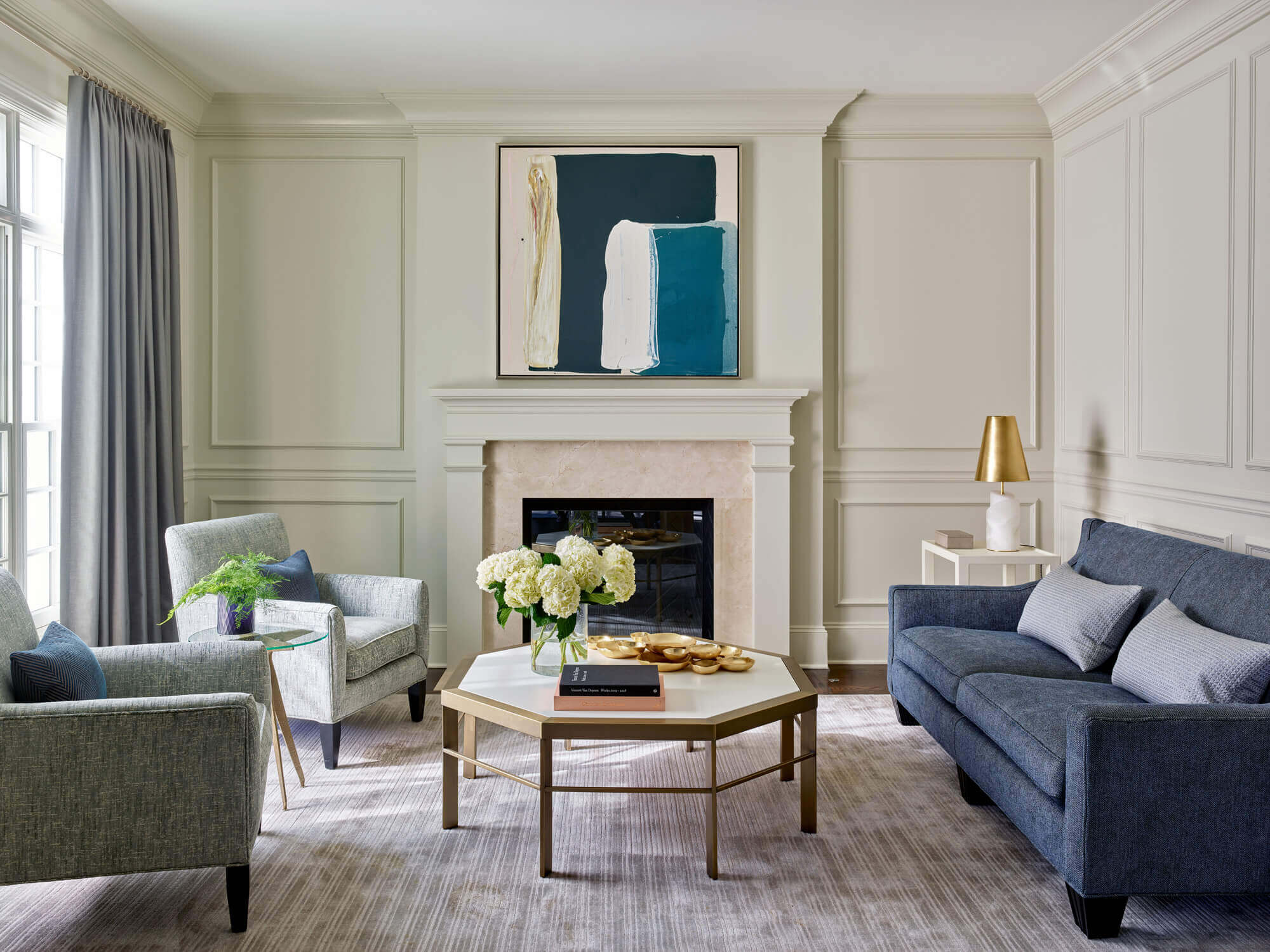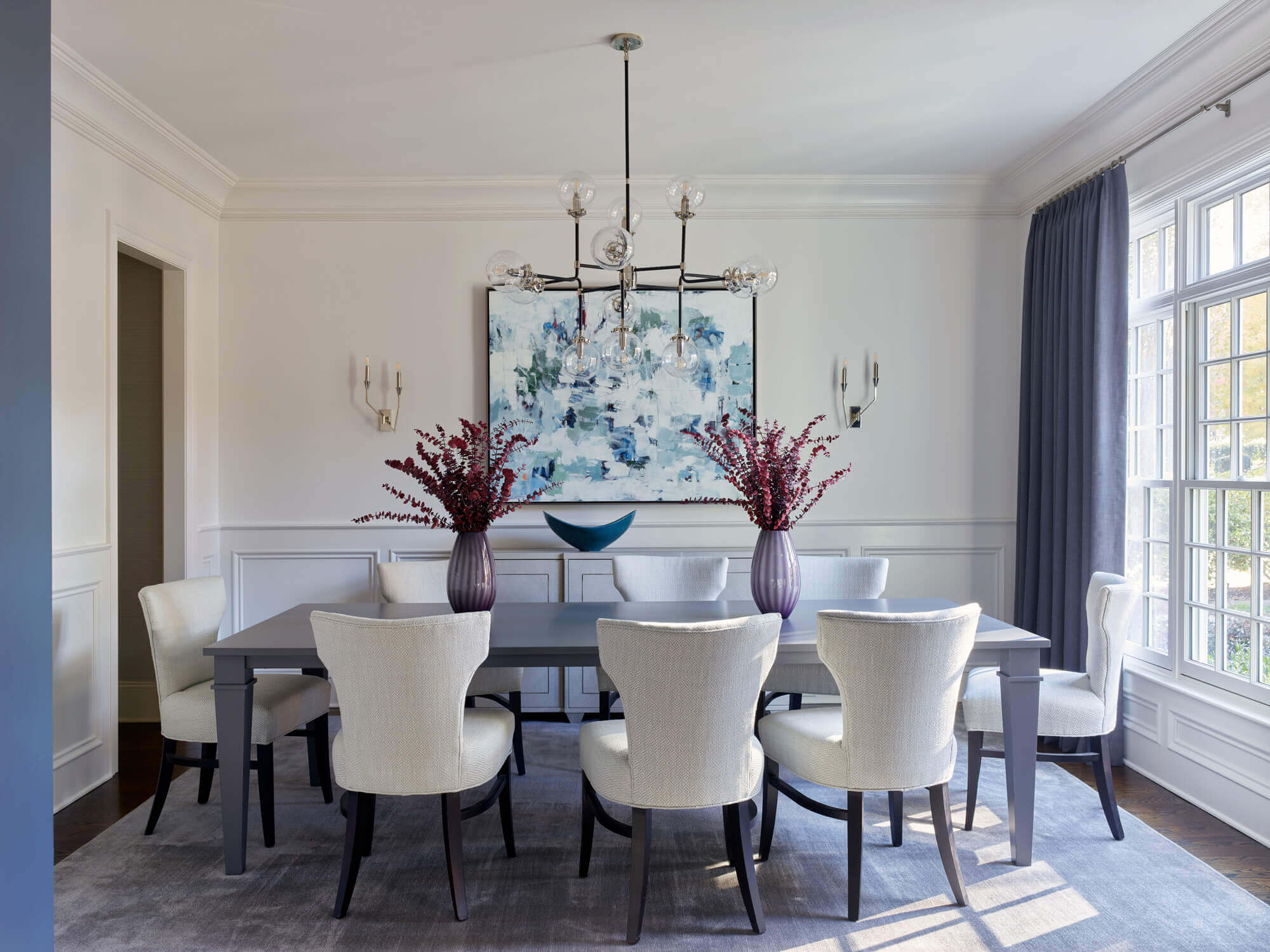 kitchen and family room
In the kitchen and family room, we embraced an open and airy floorplan that allowed the home's ample natural light to shine through. A custom, modern large coffee table is the anchor for family room seating. It's equal parts functional and stylish!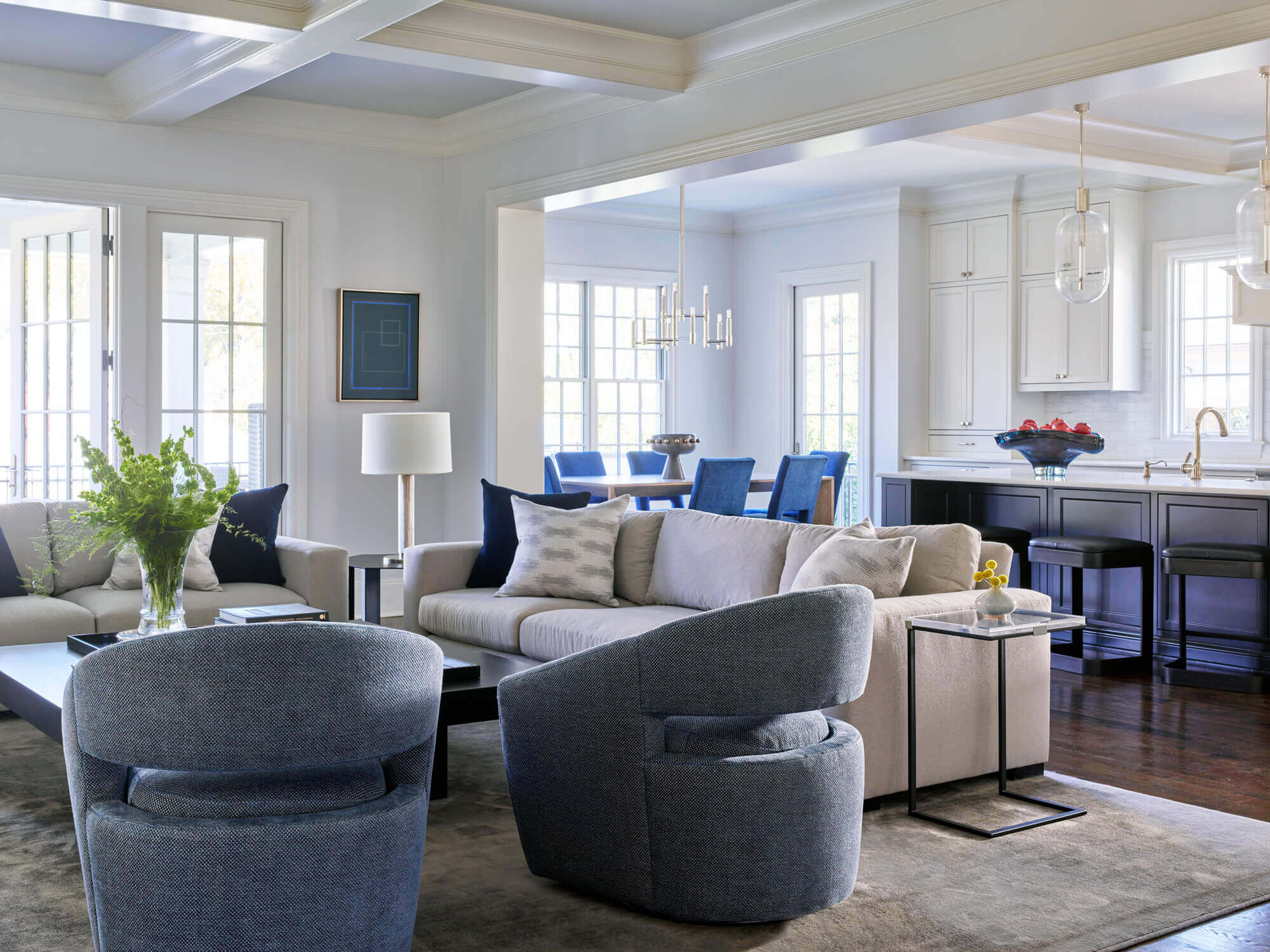 powder room and staircase
We updated lighting throughout the home, going from from transitional light fixtures to modern light fixtures. Sleek sconces shine in the powder room, while a sculptural chandelier dazzles in the stairway.


Primary suite
Since the bedroom is a space for relaxation, we opted for a tranquil, lighter color palette. A bed with a low upholstered headboard with channels makes it modern. The addition of throw pillows adds variety and texture.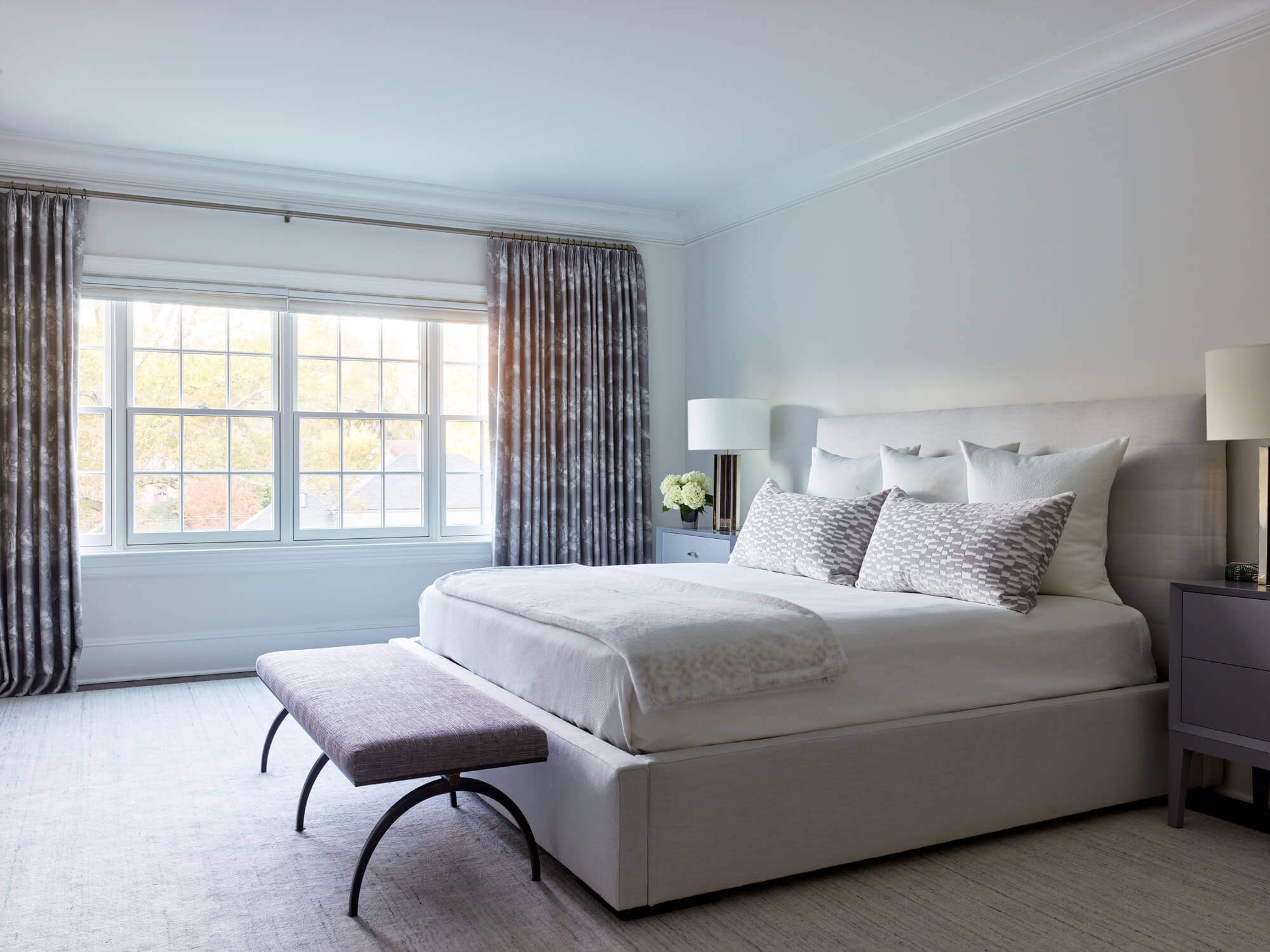 guest suite
The lighter color palette of primary suite contrasts against the darker palette of guest suite. The space features a classic navy blue platform bed with grey bedding. The geometric print of the rug plays off the geometry in the artwork above the bed.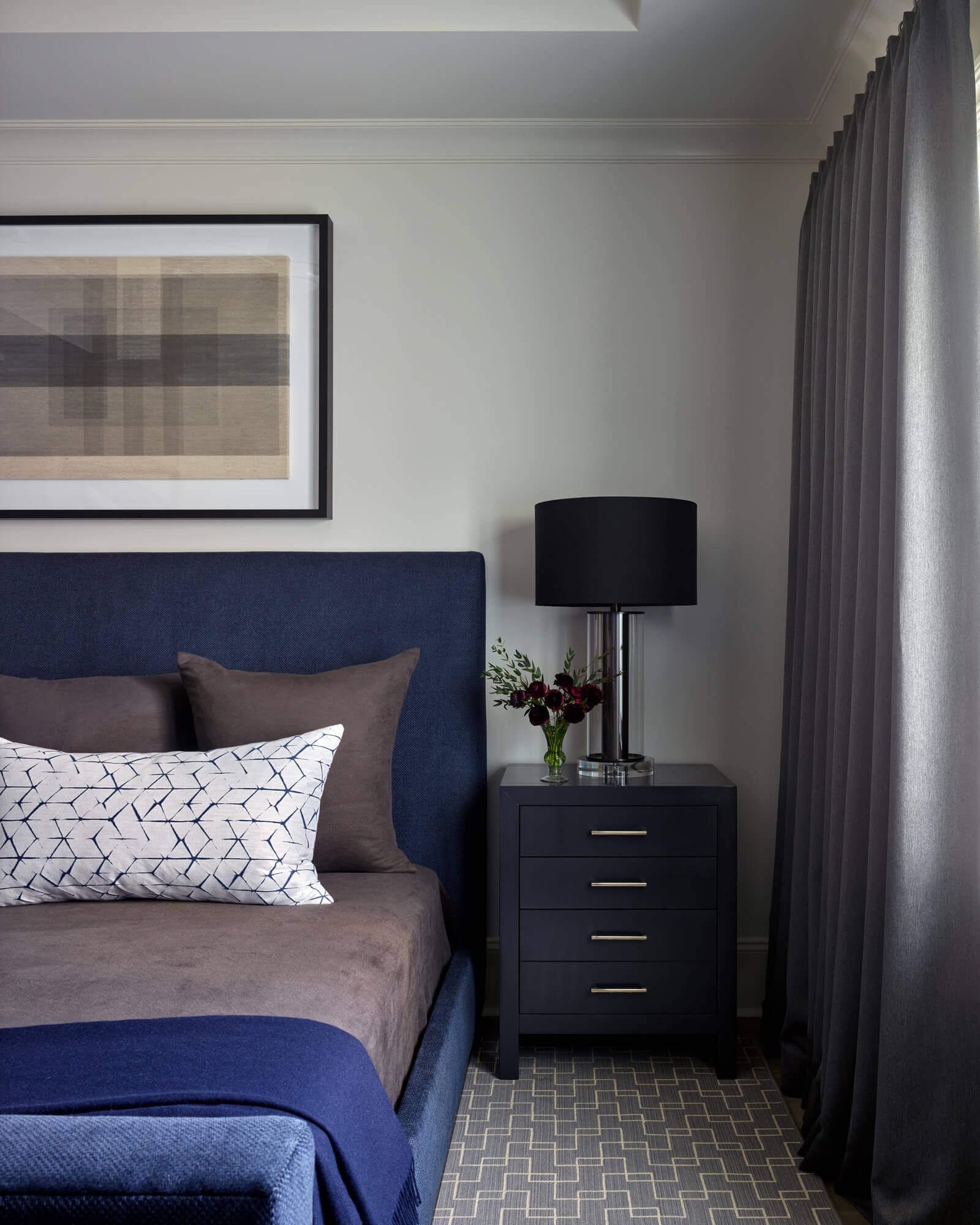 We are fortunate to have many repeat clients that trust LCI's vision for their home. I greatly enjoy seeing how the same space can transform over the years to meet a client's ever-changing needs, whether this means redesigning a home for a new phase of life, making modern updates, and more.