Rules are made to be broken, which is why I love the fashion trend of winter whites.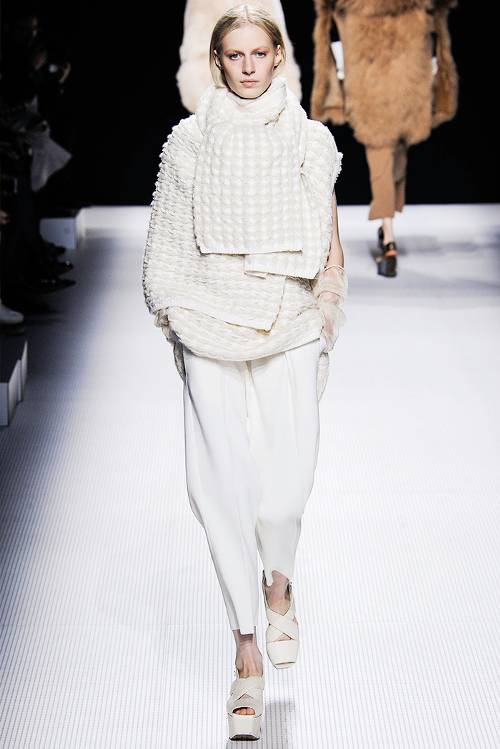 Below are white/cream rooms inspired by "winter whites".
The trick to designing a monochromatic room is to layer different forms and textures to make it interesting.
The polished stone floors and the high gloss ceiling of this living room bounce light around the space which keeps it bright and airy feeling.
The result is an effortlessly chic space, but these rooms are not for the faint of heart … or for the dark haired pet owner.
The texture the white flowering branches above the fireplace really enhances the vignette.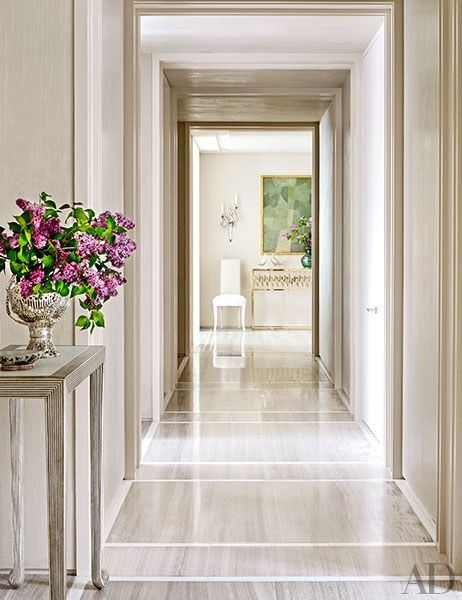 A white border lends repetition to the cream hallway and the pop of color can change at anytime.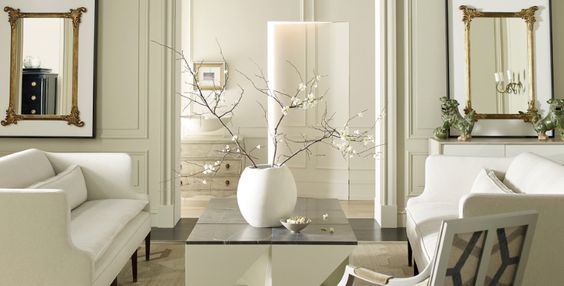 Darryl Carter's furniture line focuses on unique forms rather than color for visual interest.
Thomas Pheasant is the master of monochromatic, traditional architecture.
While whites at home can feel sparse, using a warmer white creates a softer palette.
This bedroom is a wonderful combination of textures and shades of white.
I love the subtle pattern and texture of the carpet.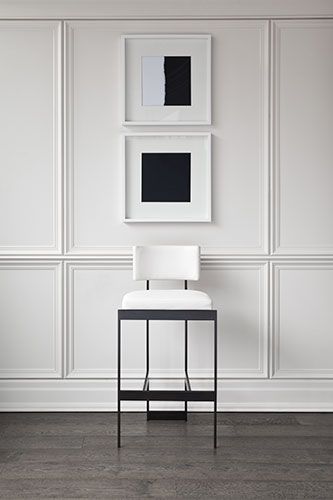 Yay or nay for you with white on white?
 Interior Design Image Source 1//2//3//4//5//6//7
LCI Journal Posts you might also like;
Not Your Mother's Blue and White
Mint Symposium with Frances Schultz
To visit the Laura Casey Interiors design portfolio CLICK HERE.