There is something so refreshing about white interiors. A completely white room can feel a bit sparse, so I prefer there to be pops of color in an otherwise neutral space. These bright, clean looks have a very summery feel.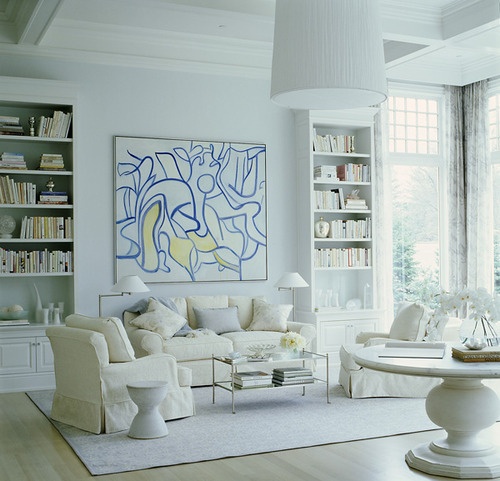 I love the bright colors that were used in this room- the pillows don't have to be perfect!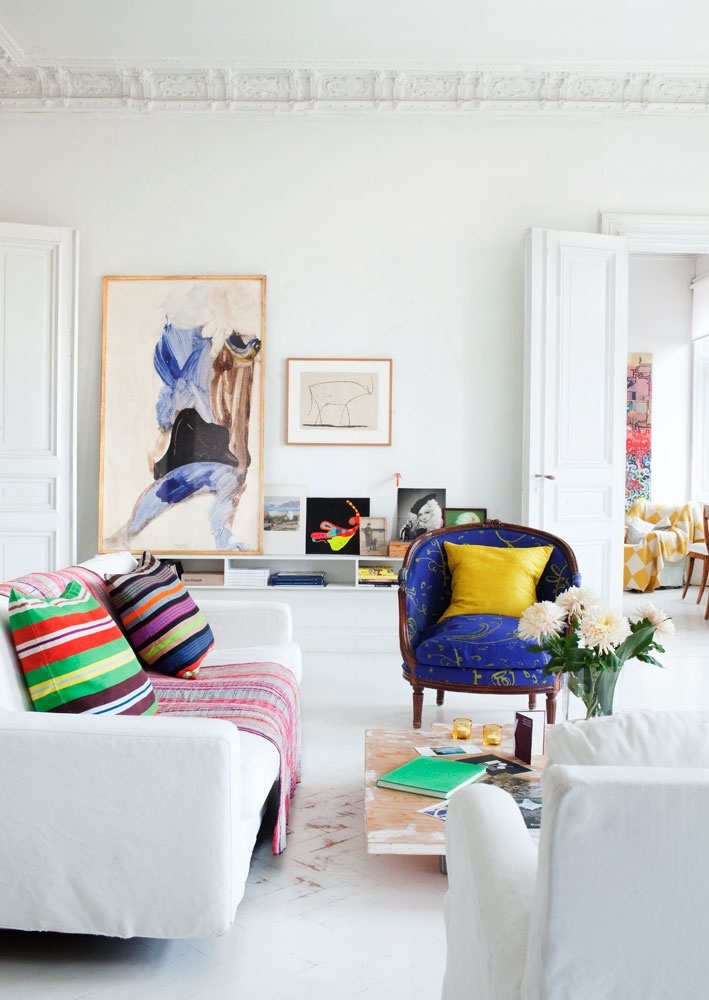 Use pattern and accessories to create visual interest in all white space.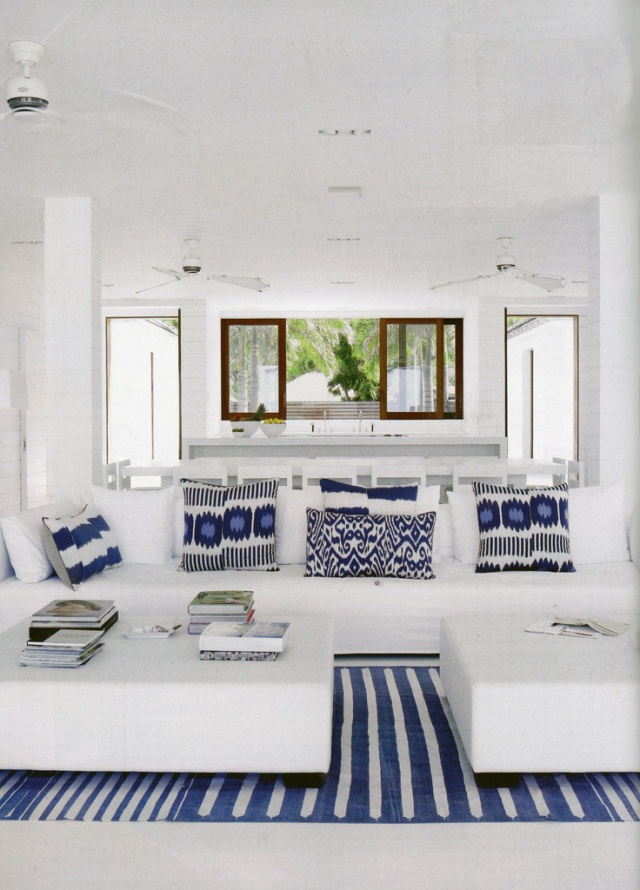 Muted accent colors allow this space to maintain a neutral feel.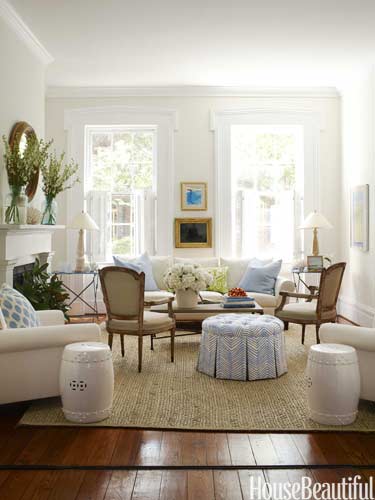 Wallpaper is a great way to add color to a white room or bathroom.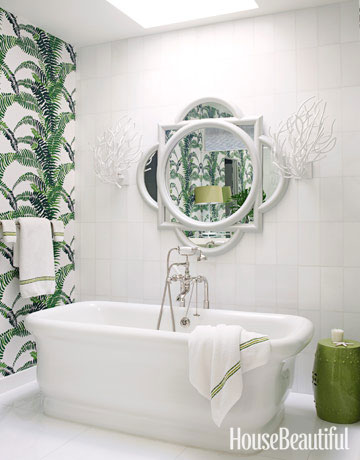 Large windows bring the colors from outside into this white interior.
I also like the art above the built-ins, it brings some color up towards the ceiling.
Do you like the look of an all-white room?
Photo Credits: Pinterest (1-3), House Beautiful (4,5), Architectural Digest (6)
To visit the Laura Casey Interiors website, please click here.