Last fall I was asked by the Mint Museum Auxiliary to design the stage for the Room to Bloom Symposium event that was held in Charlotte this week. Frances Schultz, the author of The Bee Cottage Story, shared with her audience "How I made a muddle of things and decorated my way back to happiness".

I was inspired by her East Hampton cottage design mixing traditional greens & whites with a dash of whimsy and fun, which is reflective of her very witty and funny personality. Here is our early stage drawing to which we are able to understand scale and precise measurements.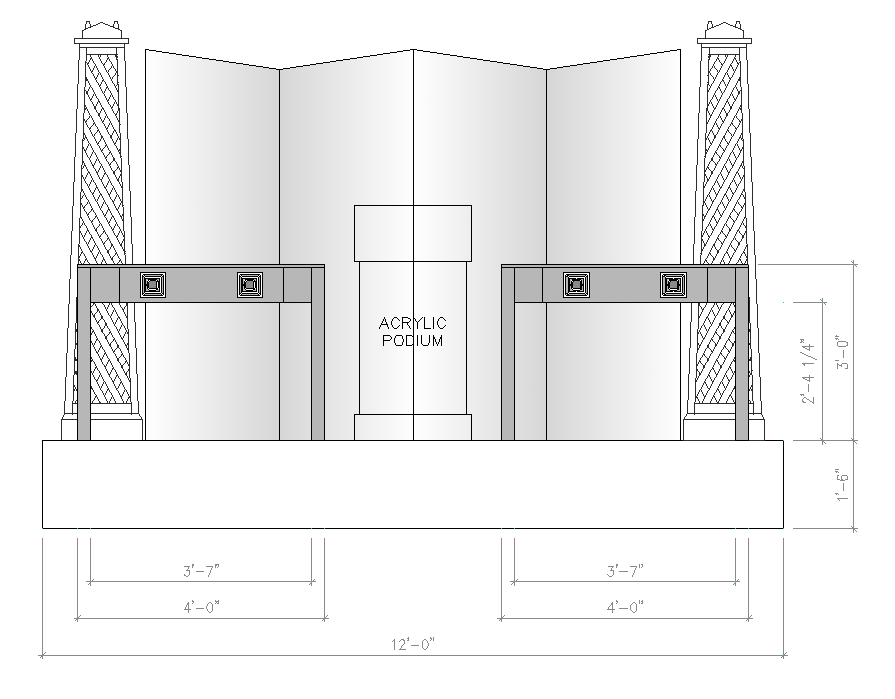 With the help of the Eastover Collection and AK Nurseries the stage was transformed into a space that complimented Frances's discussion and slide show.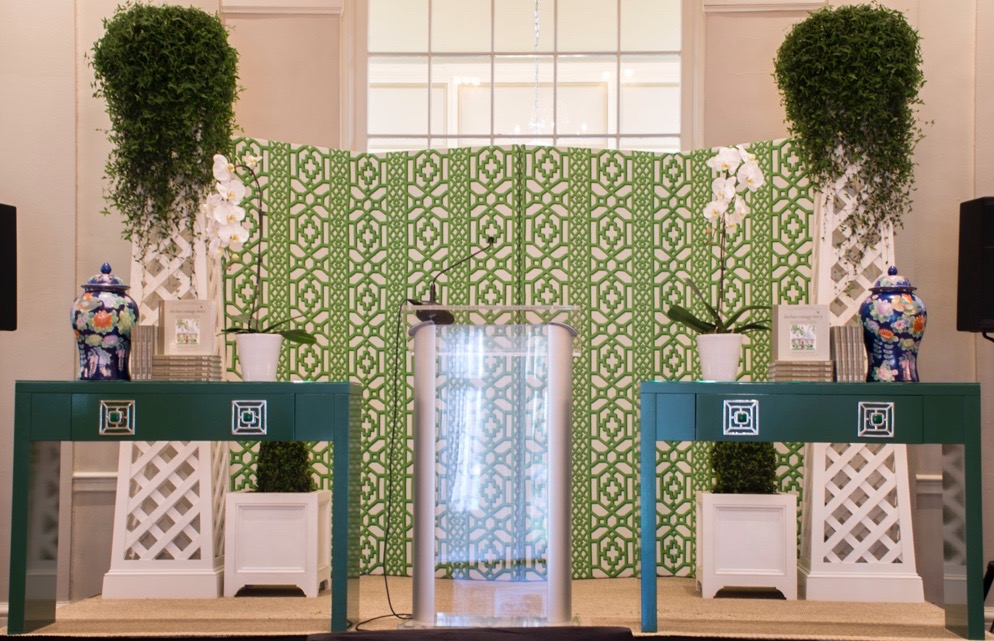 She ends the Bee Cottage Story with "the end, for now". During the Q&A I asked her what's next and she said she is going to work on another book, which I will eagerly anticipate. I highly encourage you to read this heart warming and funny story about loss, life, being true to yourself and how she found love and happiness in the process, as it is truly a great book.