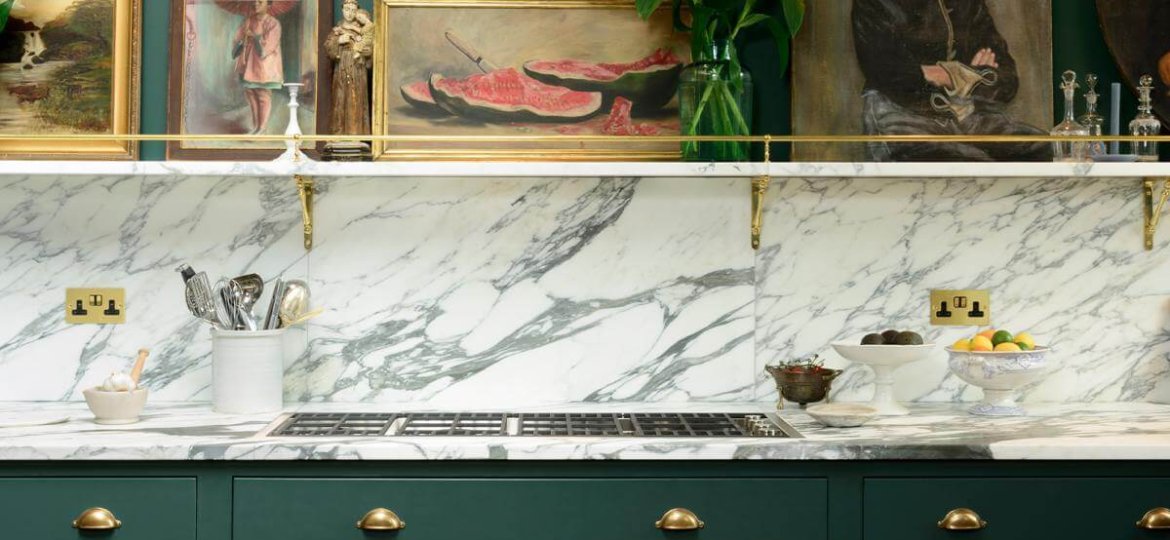 Lately I've been reminded of how much I'm drawn to more saturated paint colors for kitchens and trim. Dark greens, charcoal grays, and deep blues are some of my favorite hues to use throughout the home. Below are some examples of spaces that artfully incorporated in these saturated shades.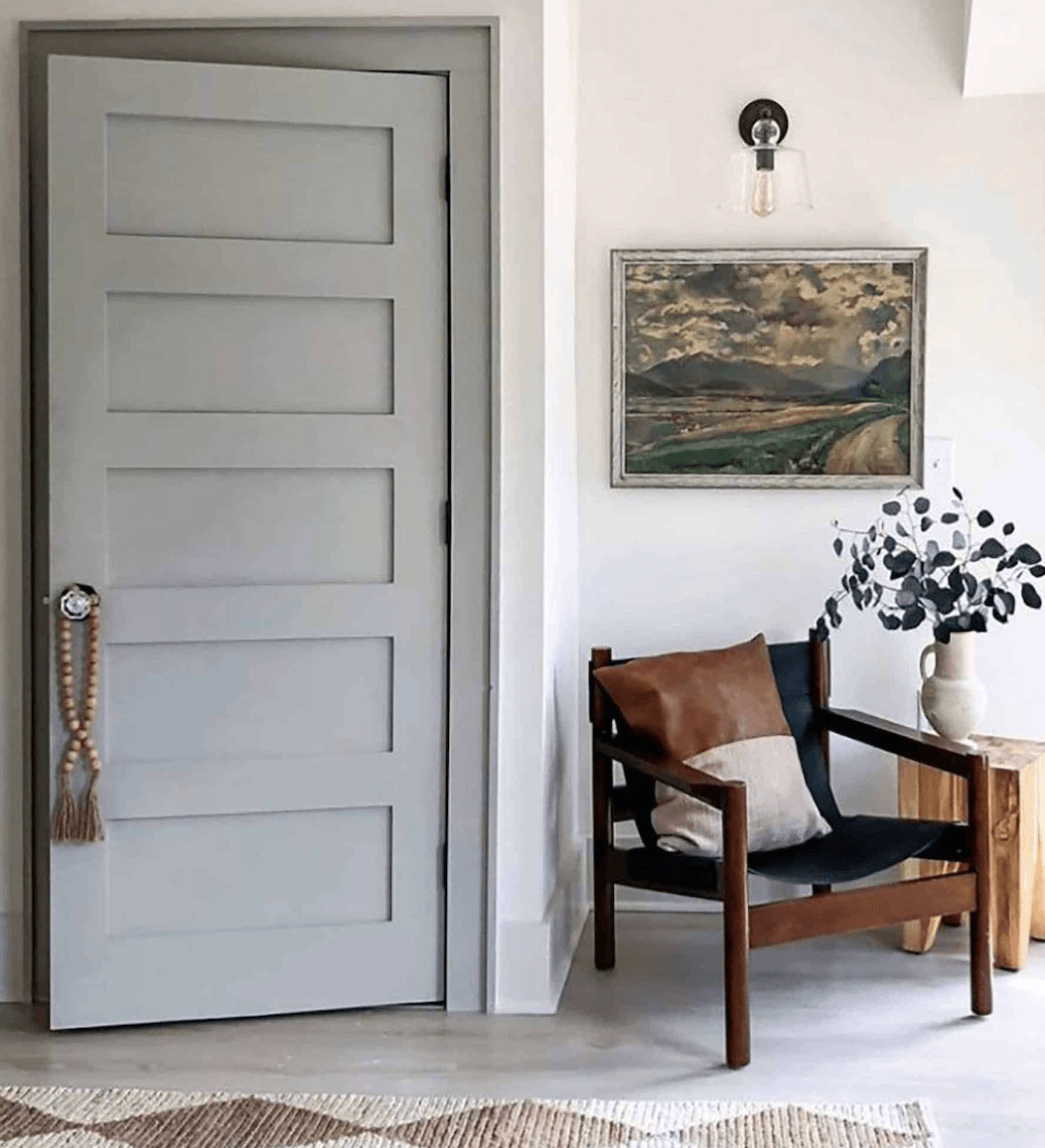 The above space wonderfully blends natural, masculine elements such as wood and leather alongside a beautiful light gray door. A framed art piece boasting corresponding shades of deep blue and green provides visual interest without overwhelming the room. Additionally, a jute rug adds a textural element and cozies up the space.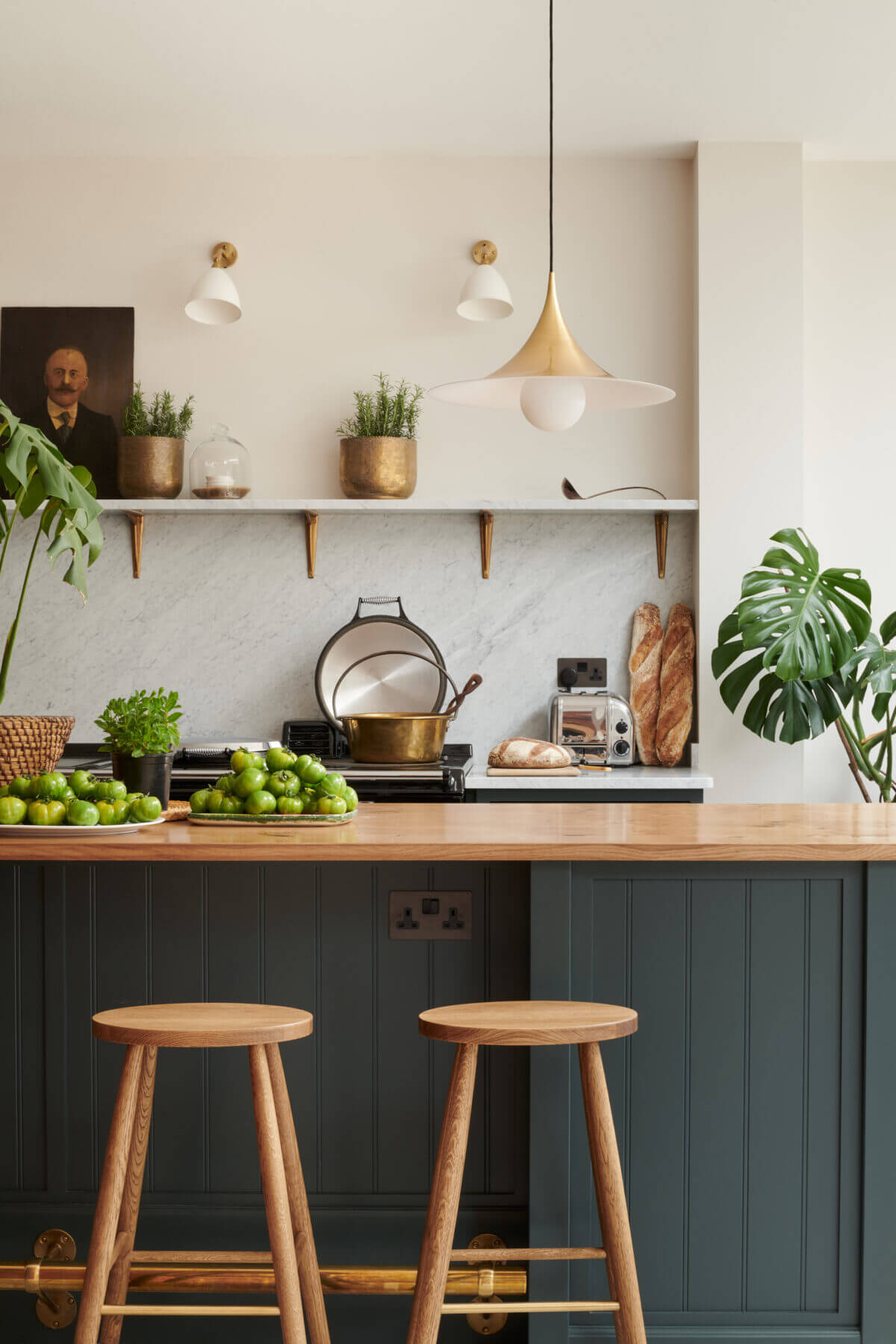 Painting just the trim of the island adds an element of moodiness to this otherwise neutral kitchen. Those who don't wish to over-accessorize but are looking for a way to add intrigue into their cooking space may wish to replicate such a look. Touches of brass pair wonderfully with this deep gray-blue and add a modern touch to this setup. Here, we see brass hardware as well as cookware, plant pots, and lighting that also feature this tone.
Not ready to commit to coating all four walls in paint? Covering just the door and trim of a room in a stunning, saturated color is an excellent happy medium. This dark gray-blue looks lovely styled with wooden, mid-century modern furniture nearby.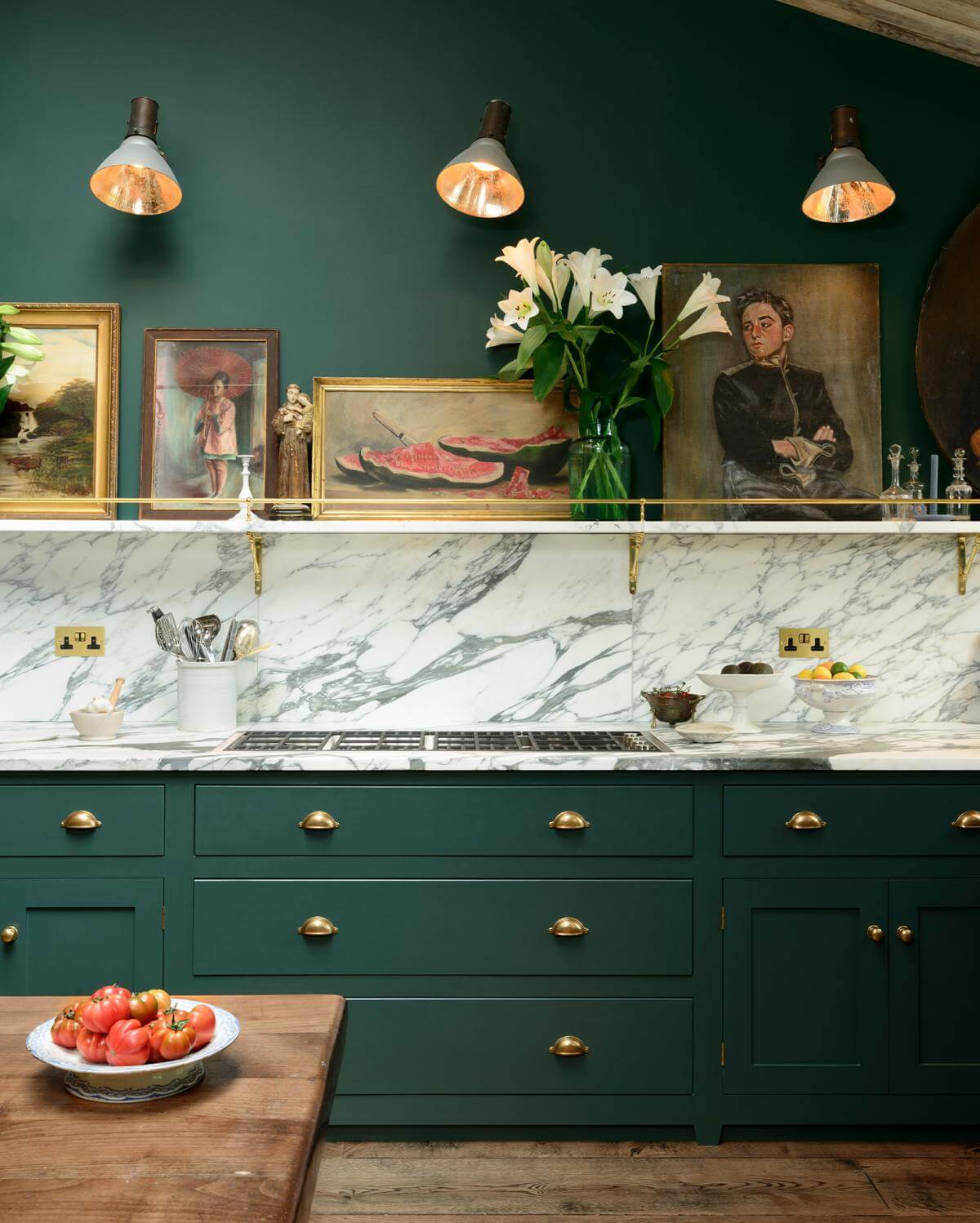 Saturated greens like emerald aren't just for upholstery. It shines with a marble backsplash in this kitchen, and like other saturated hues, looks fabulous with brass accents.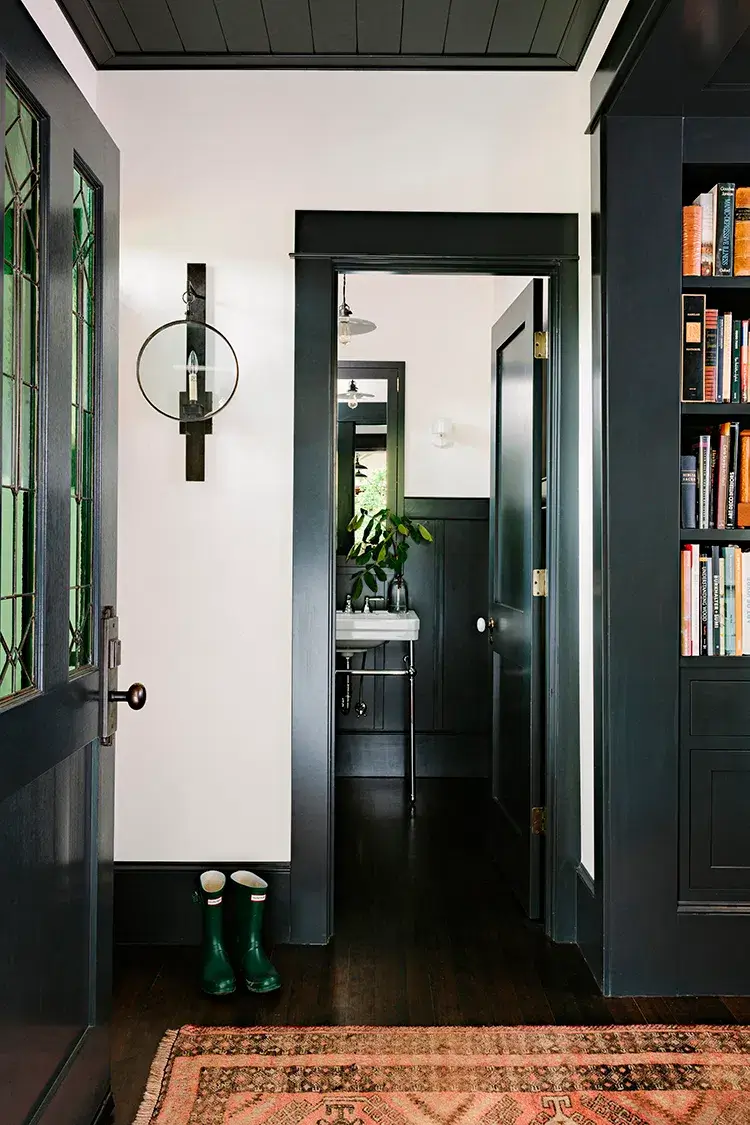 Don't forget about choosing the right area rug to complement your deep wall color. We love a vintage Turkish piece featuring bright hues for a stylish contrast. There's no need to shy away from pinks, yellows, and oranges, if you're looking for a bit of flair.
Saturated paint colors for kitchens and trims are having a major moment. No matter the specific hue you're drawn to, you can certainly take cues from the above spaces this season.
LCI posts you might also like: