I recently heard Matthew Quinn speak at the Mint Museum in Charlotte. He gave a few ideas on kitchen updates.
Tile along the entire wall behind the range, not just a defined area, is a great way to make a visual impact.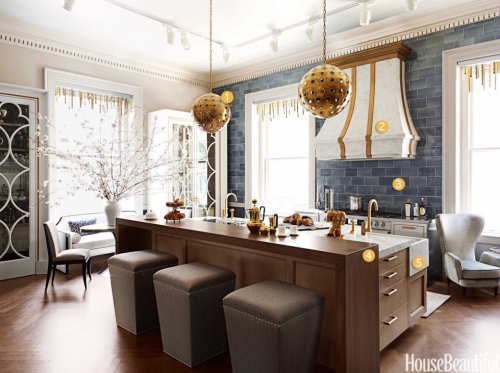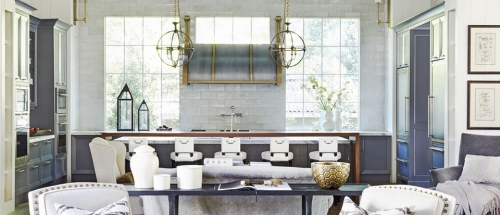 He often integrates small appliances (toasters, blenders) underneath cabinetry so that they remain hidden.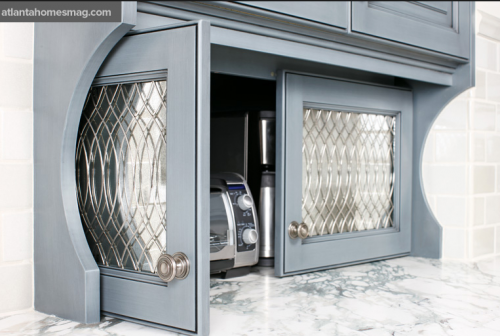 He recommends the cabinetry sitting on the countertop and staying away from an "upper cabinet" look.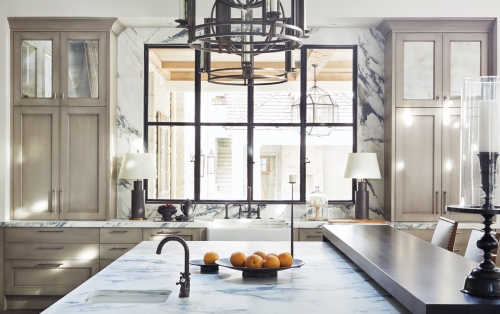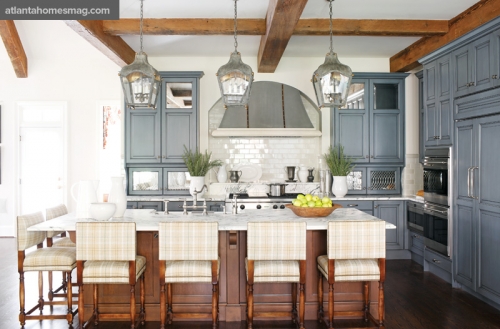 Integrated appliances, clean line cabinetry and corner sinks are upcoming in kitchen design.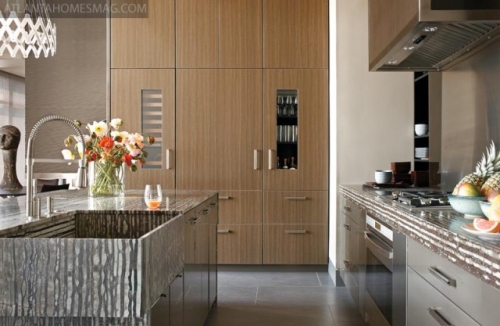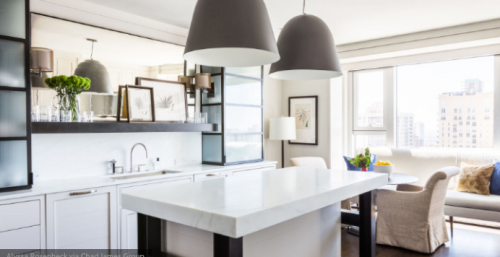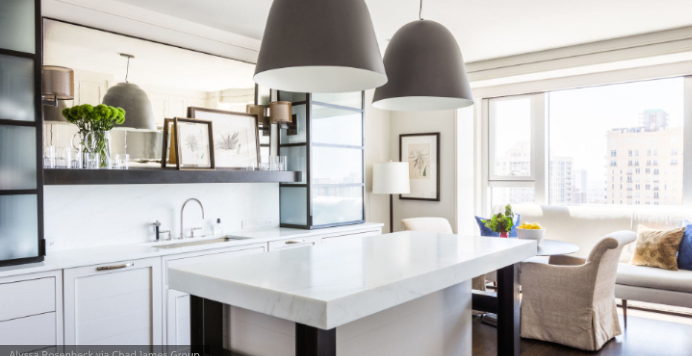 He came up with the idea of the adding in a corner sink on an island.
I love the idea of being able to approach the sink from two sides or standing at the sink with someone else.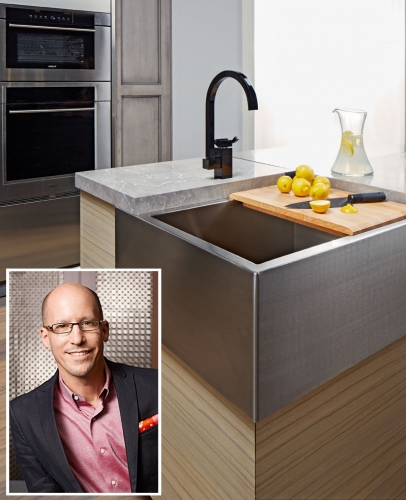 During the Q&A I asked him what he saw in the future for kitchen trends and he replied that kitchens would become more like rooms.
There will be a higher level of technology and integration between function and aesthetics.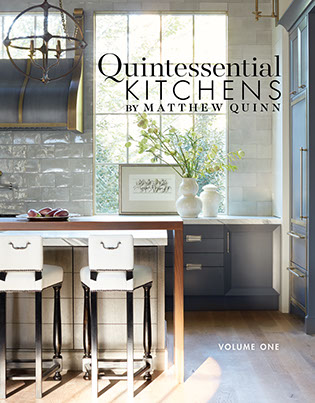 I'll certainly continue to post as kitchens updates continue to evolve.
Find more ideas and beautiful photographs in his book, Quintessential Kitchens.
Photo Credits: Matthew Quinn
LCI Journal posts you might also like:
Kitchen Mixing Materials &; Finishes
Traditional vs. Transitional Kitchen and Baths
To view the Laura Casey Interiors Design Portfolio CLICK HERE