I try to identify what style of interiors my clients are drawn to as a starting point for their design. Their preference for traditional, transitional, or contemporary/modern dictates the forms and materiality that I use in a room. While modern interiors are easily identifiable, I am often asked what is the difference between traditional and transitional? Below are images of traditional and transitional kitchen and baths to help me explain the two distinct styles.
Traditional interiors use classic principles of design, such as symmetry, to set the mood. Architectural details such as molding are more intricate. Neutral, nature inspired colors contrast natural wood elements. Marble is often used in traditional kitchens and baths. Cabinet hardware is more decorative. Faucets and other plumbing hardware are curved.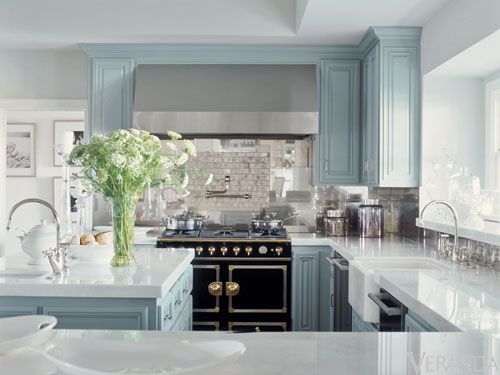 How pretty are these blue cabinets?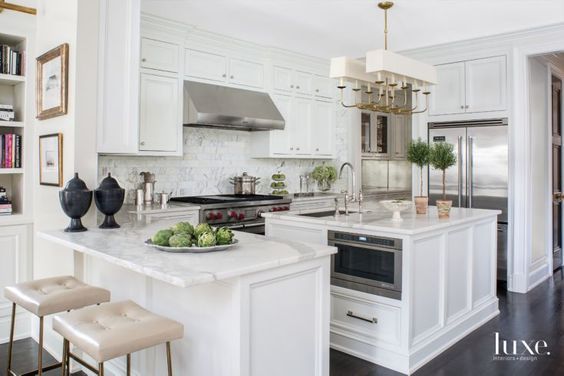 The use of marble tile as a backsplash gives the room a traditional feel.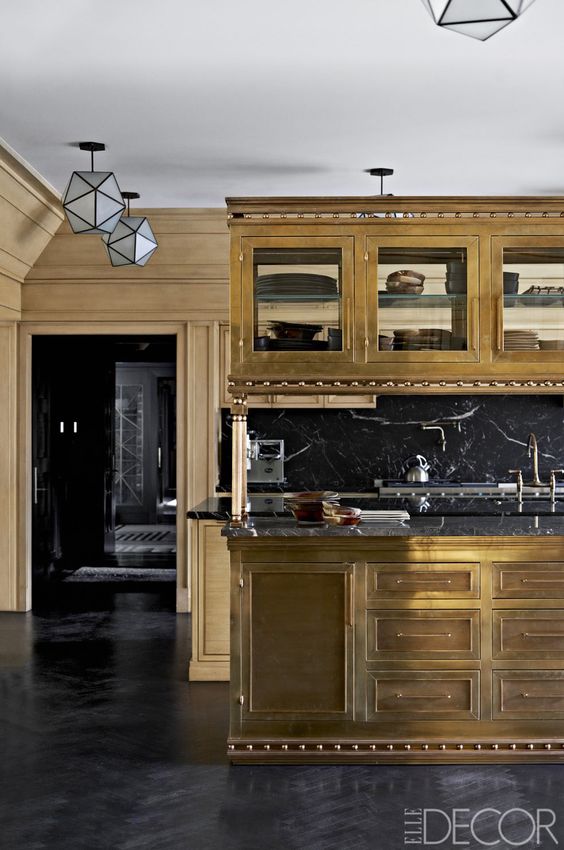 Brass contrasts natural wood in this glamorous, traditional kitchen.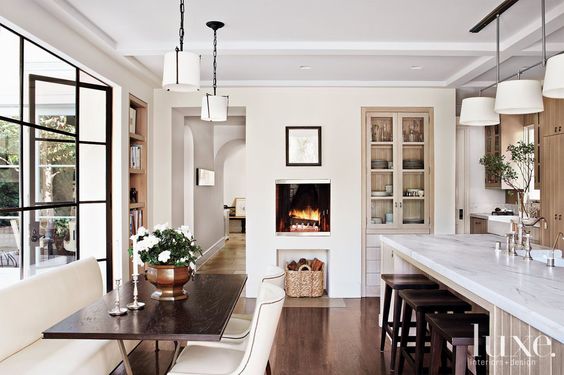 Accessories like traditional candlesticks reiterate the style.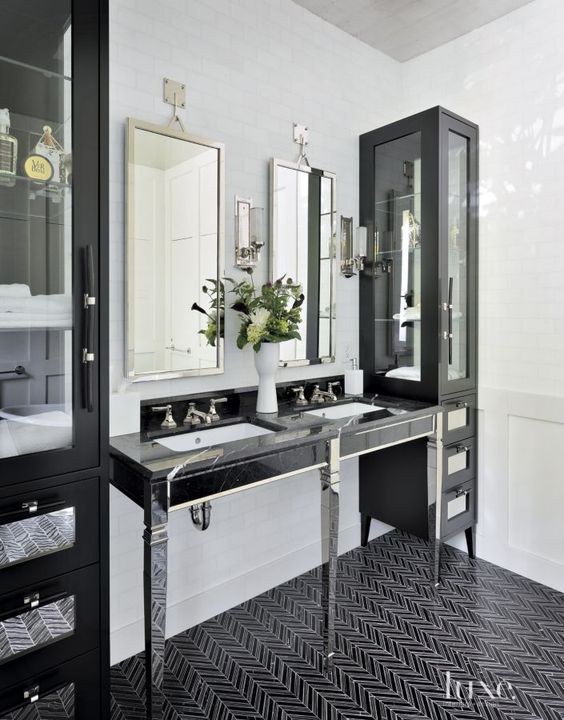 I love the symmetry of the his/her sinks.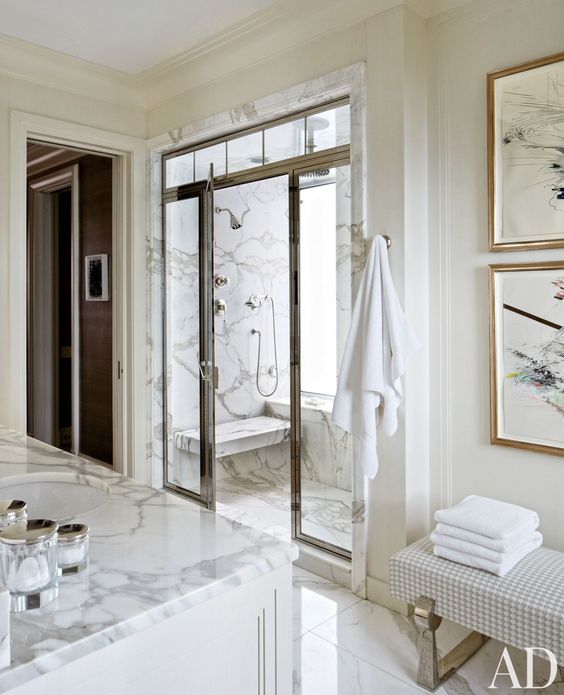 Marble lines the floor and walls of the shower. 
Michael S. Smith designed this traditional bathroom.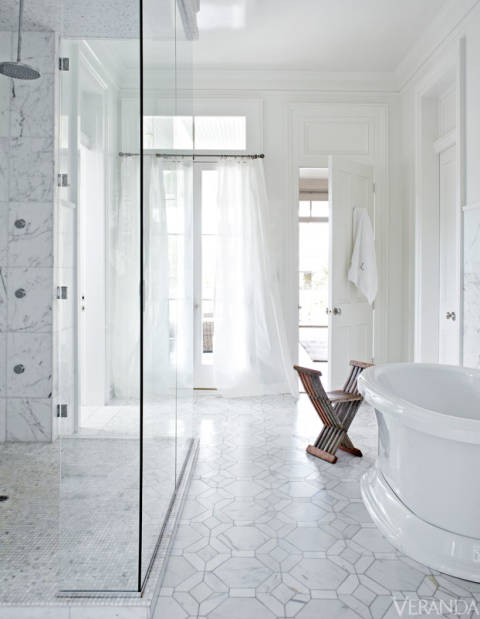 A light and airy, traditional bath.
Transitional interiors can be described as clean and timeless. It takes elements from both traditional design and modern design to create an updated, tailored look. There is no excessive molding in transitional interiors; many transitional kitchen and baths have shaker or glass cabinet doors. The cabinet hardware and plumbing fixtures are more rectilinear.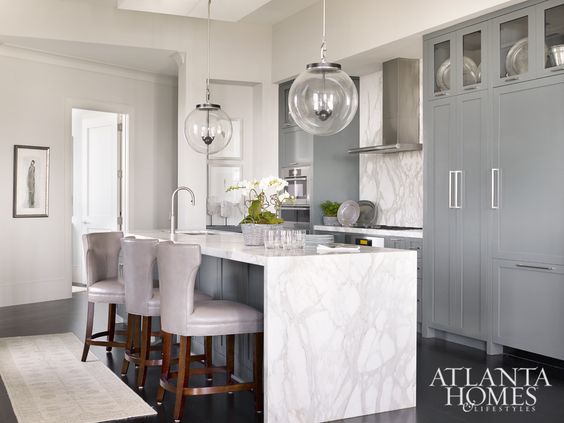 This transitional kitchen uses a traditional material like marble and applies it in a modern way – on the side of the island.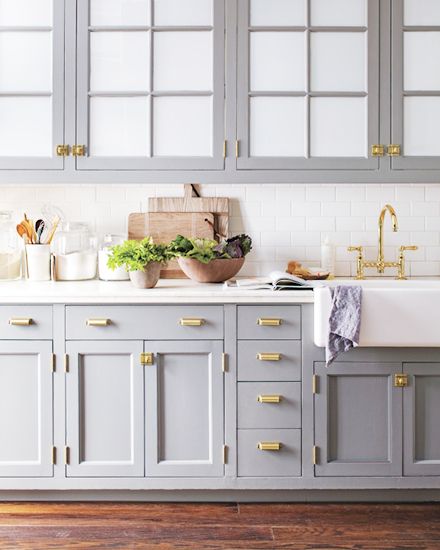 Brass is back in this transitional kitchen.
The mixture of a formal, brass/glass chandelier and natural roman shades makes this kitchen transitional. 
French bistro chairs contrast the white cabinets.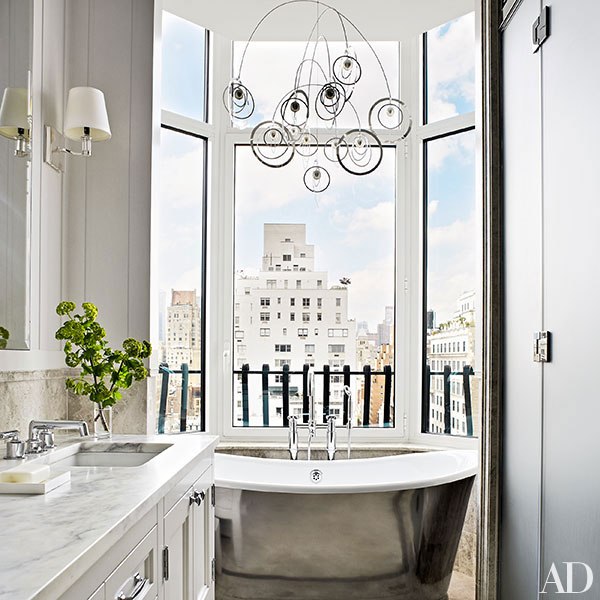 An eclectic lighting fixture hangs over the tub.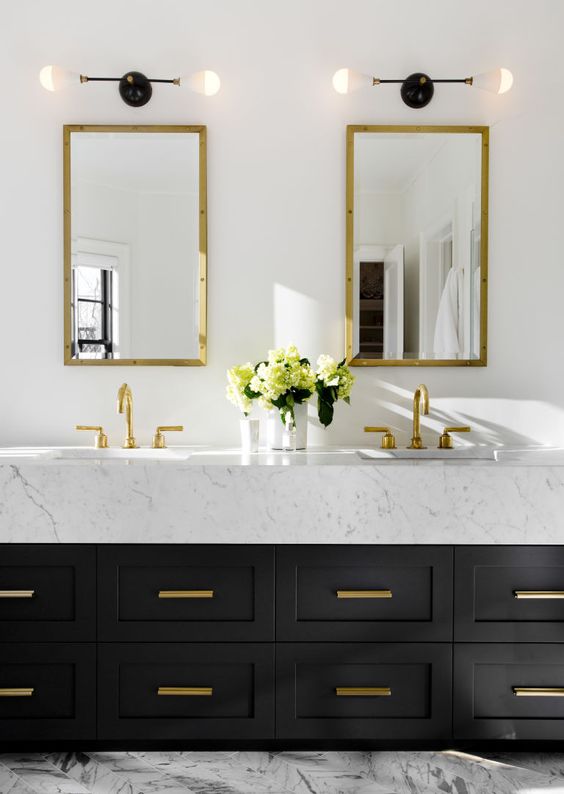 The cabinet pulls are very rectilinear.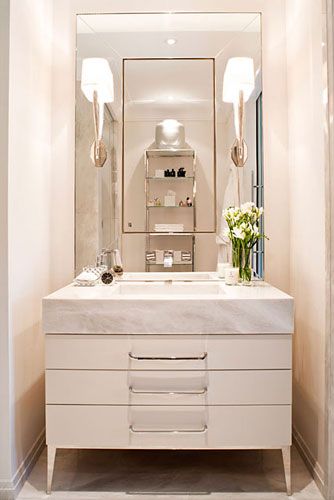 Clean lines, no molding on this vanity.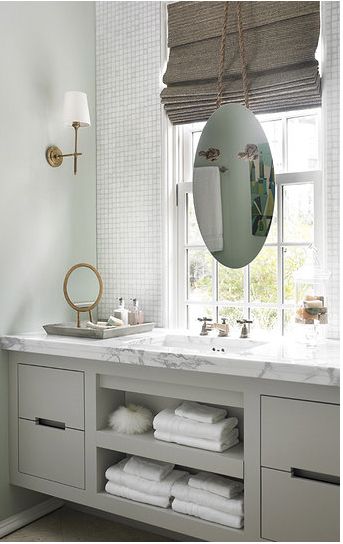 Ingenious built-in finger pulls on these flat panel drawers. 
So do you have a preference? Traditional or transitional?