There has been a shift in kitchen design in towards open shelving in place of upper cabinets. When styled correctly, open shelving can add another dimension to a space, however there is a constant need to keep shelves organized. Open shelving allows for easy access to frequently used items and is great for showcasing collections.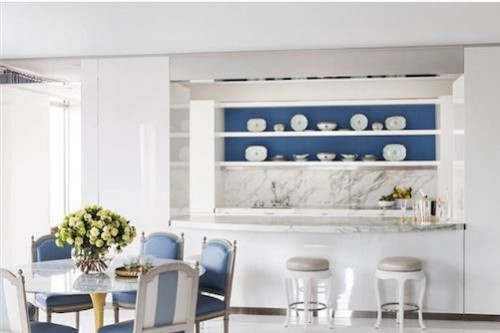 No surprise here, I love the pop of blue!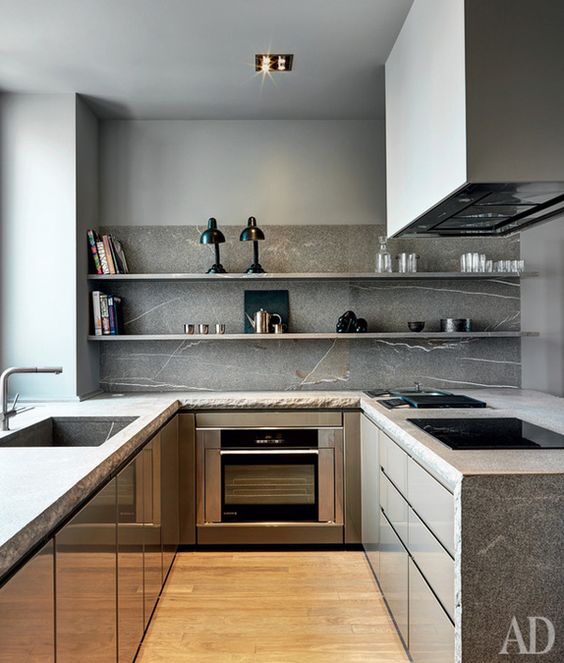 Stone shelves are a great alternative to painted wooden ones because the paint does not scratch or chip over time.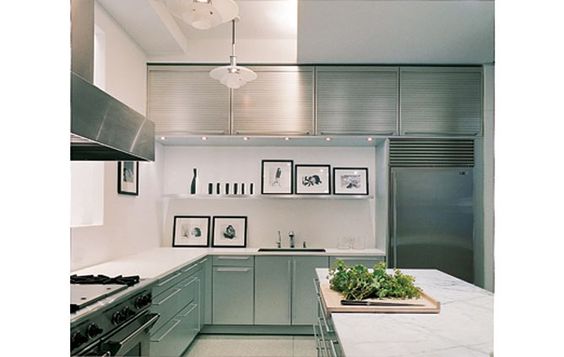 Art on open shelving breaks up the monotony of displaying only dishes or glasses.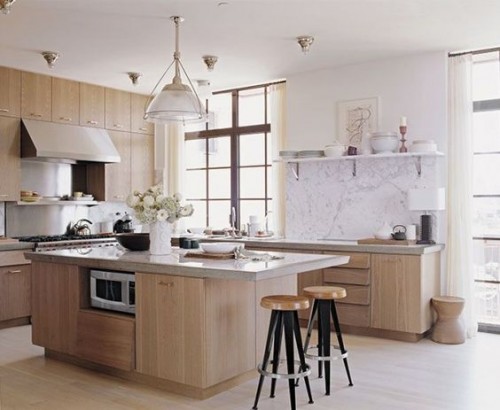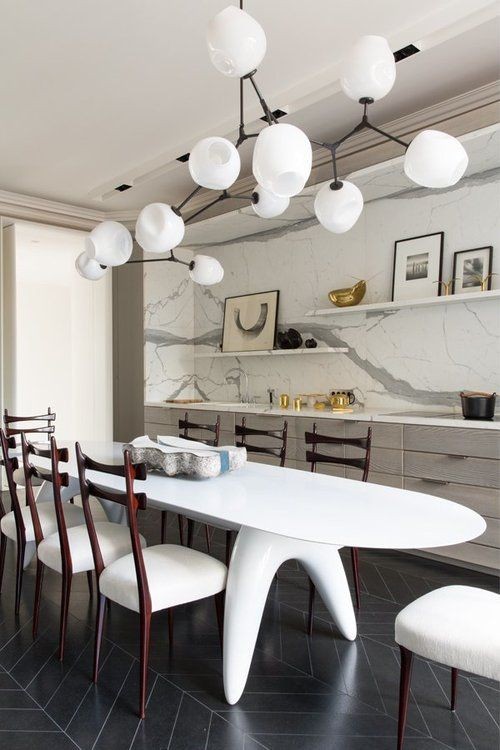 Another trend you will notice in these pictures is the backsplash material is a solid stone slab.
The veining of the marble is natural and beautiful.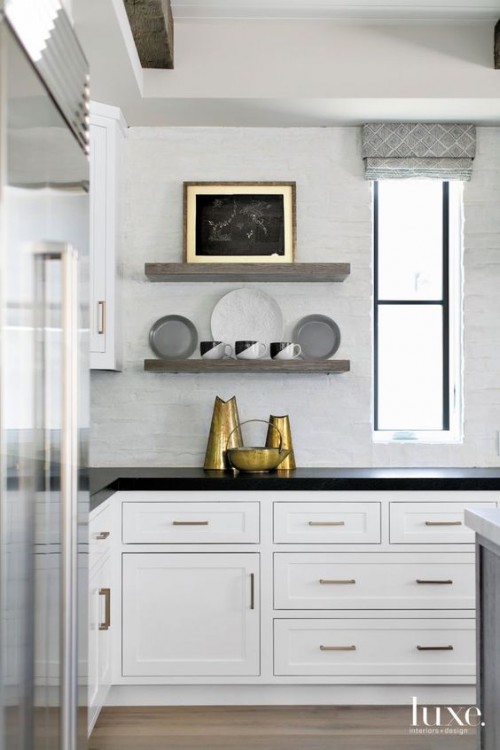 Unpainted wood enhances the organic feel of both of these kitchens.
It's interesting to see kitchen design evolve.