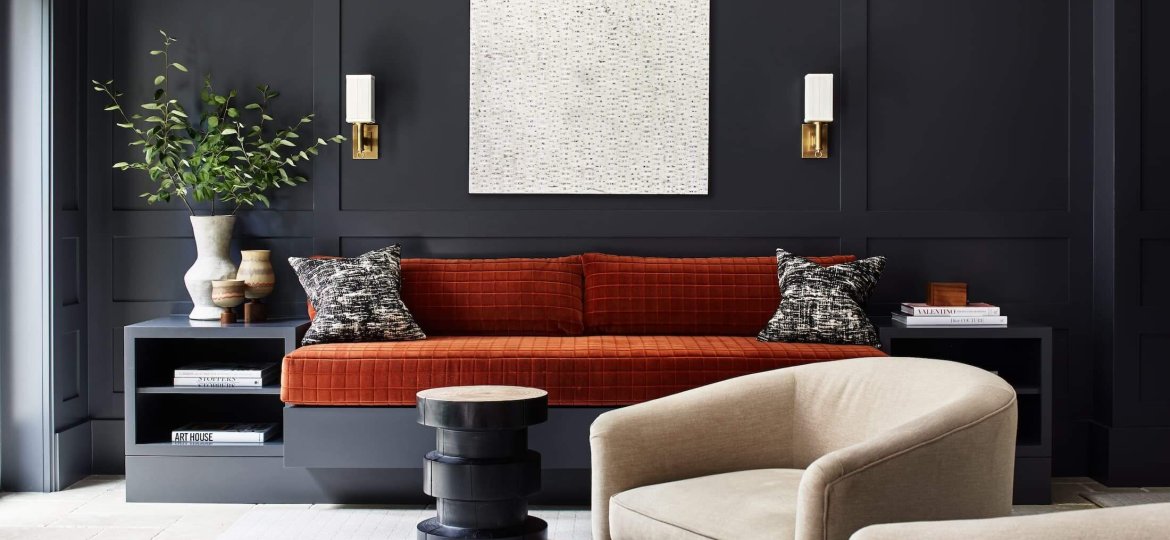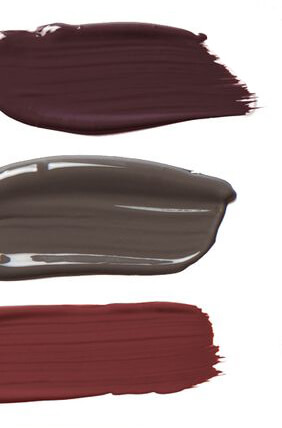 Source: Benjamin Moore, as curated by Cambria
When it comes to fall interior design inspiration, saturated colors —particularly grays and rust tones—continuously catch my eye. I am particularly drawn to their warm undertones, which just ooze sophistication and timelessness. Even when it isn't cold and crisp outside, I admire these shades and all that they have to offer. It's easy to implement them in any space. whether in the form of artwork, wall coverings, or textiles.
An artful entryway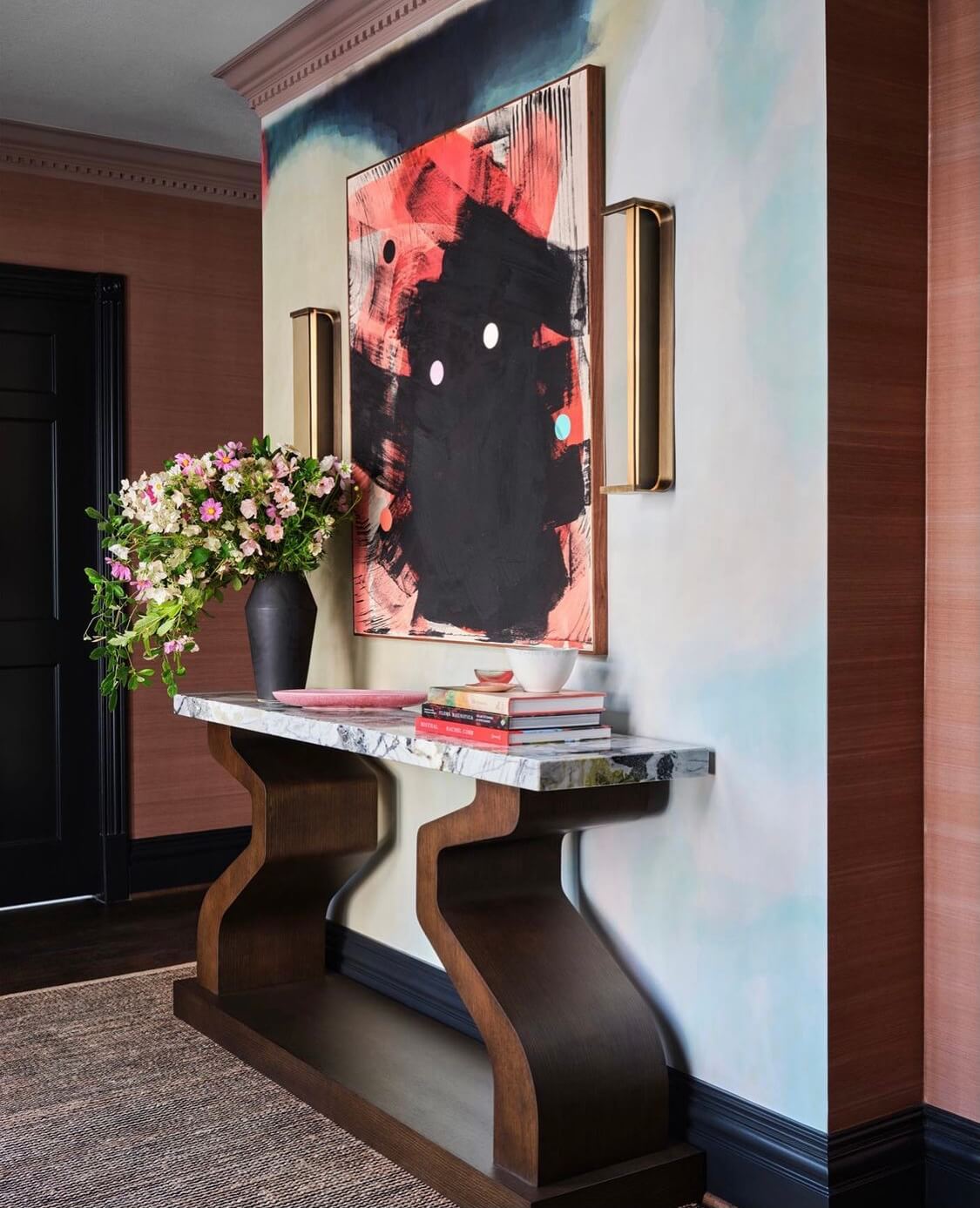 Interior Designer: Kathleen Walsh
Photo: Stephen Karlisch
The entryway space above is a beautiful fusion of modern and traditional design. Designer Kathleen Walsh embraced saturated hues and skillfully paired stunning abstract artwork with a classic grasscloth wall covering. The grasscloth design adds gorgeous texture to the space, while the contrasting trim provides visual interest. Because the art is so bold, keeping accessories and styling relatively simple is key here.
A DAZZLING HOME BAR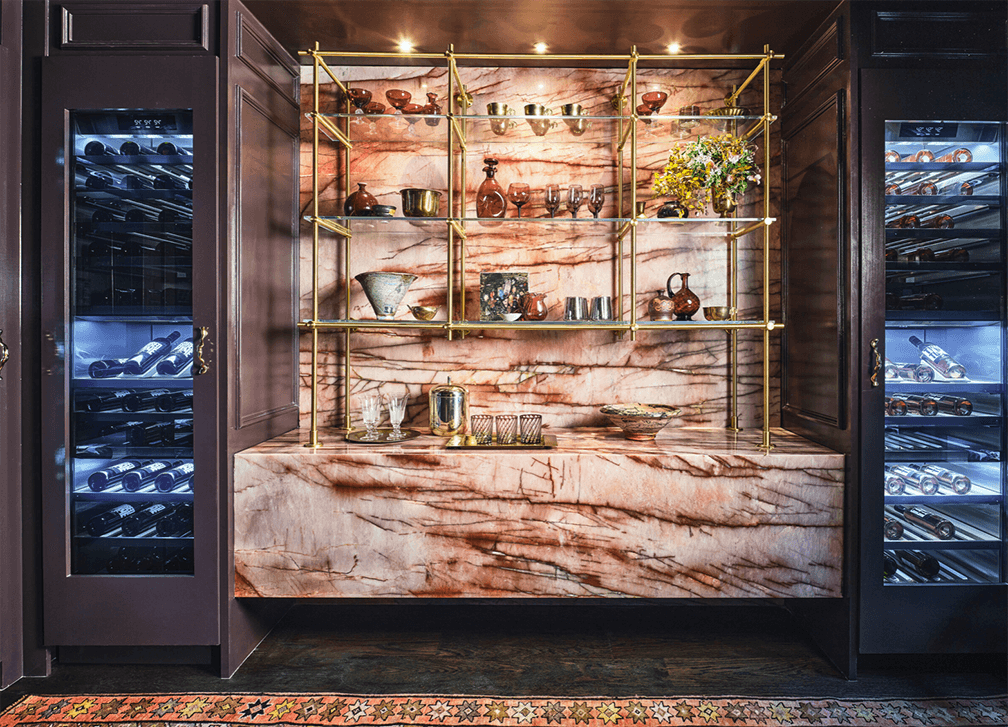 (Both photos)
Interior Designer: Liz MacPhail
Much of my fall interior design inspiration reflects my love for cozy spaces in which to gather. Dramatic saturated curtains in a rust hue lead the way to a stunning home bar that is sure to stand the test of time. A high gloss, saturated bar paired with unique stone steals the show. Brass shelves add warmth and provide an opportunity for plenty of creative styling moments. They also serve a functional purpose and allow for artful glassware storage. Vases and decorative vessels are also right at home on these beautiful shelves.
A STUNNING SITTING AREA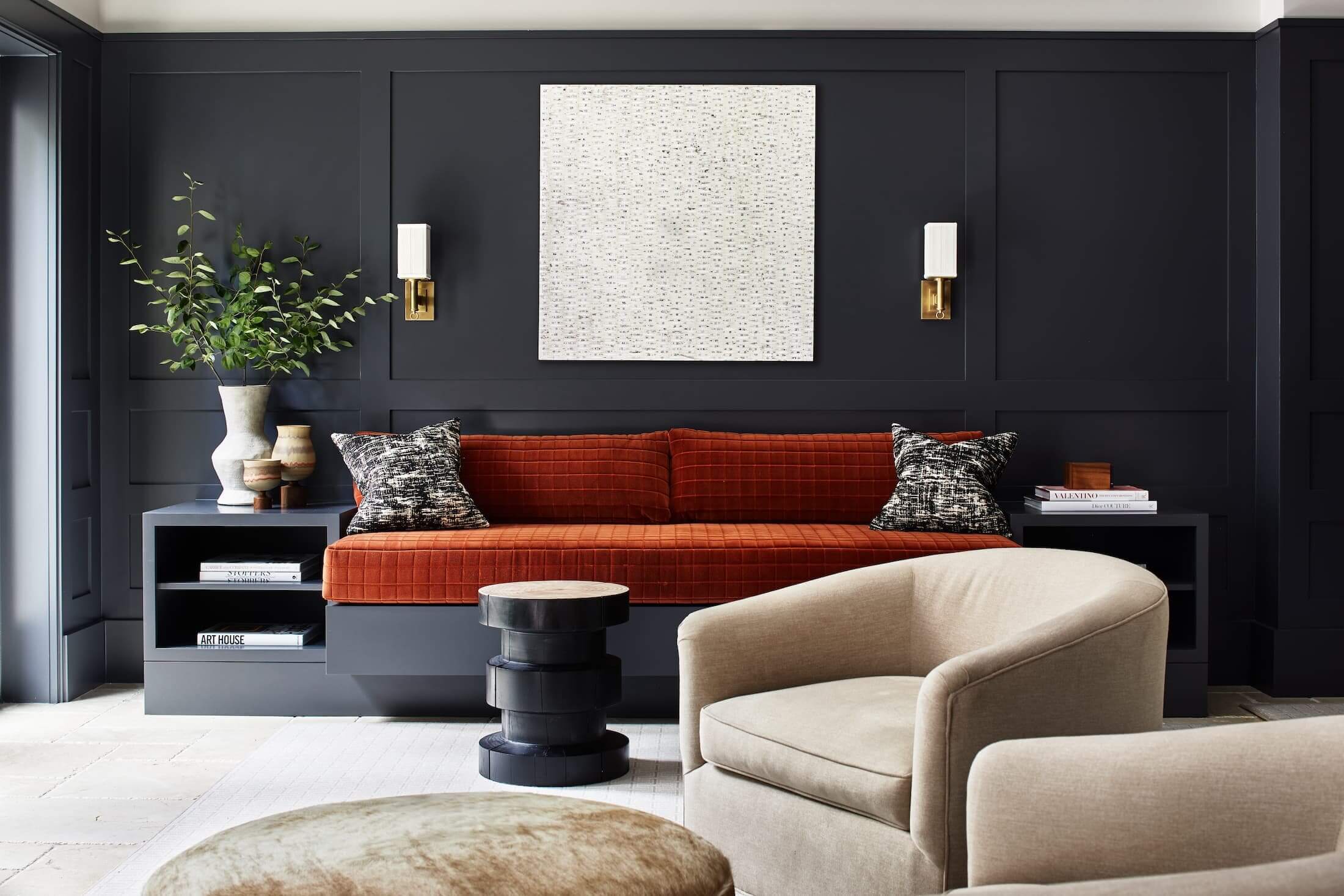 Interior Designer: Zoe Feldman Design
The above space encompasses a sophisticated, autumnal aesthetic. Modern forms provide visual interest, and we see a creative use of textiles at play. A built-in bench covered in rust colored velvet pops against deep black walls.
WARM WOOD TONES
(Both images)
Interior Designer: Mark Cunningham
In the above contemporary space, wood paneling adds a traditional touch and warms up the room. Moody red and purple tones pop and add intrigue without overwhelming the setup.
A BIT OF TEXTURAL FLAIR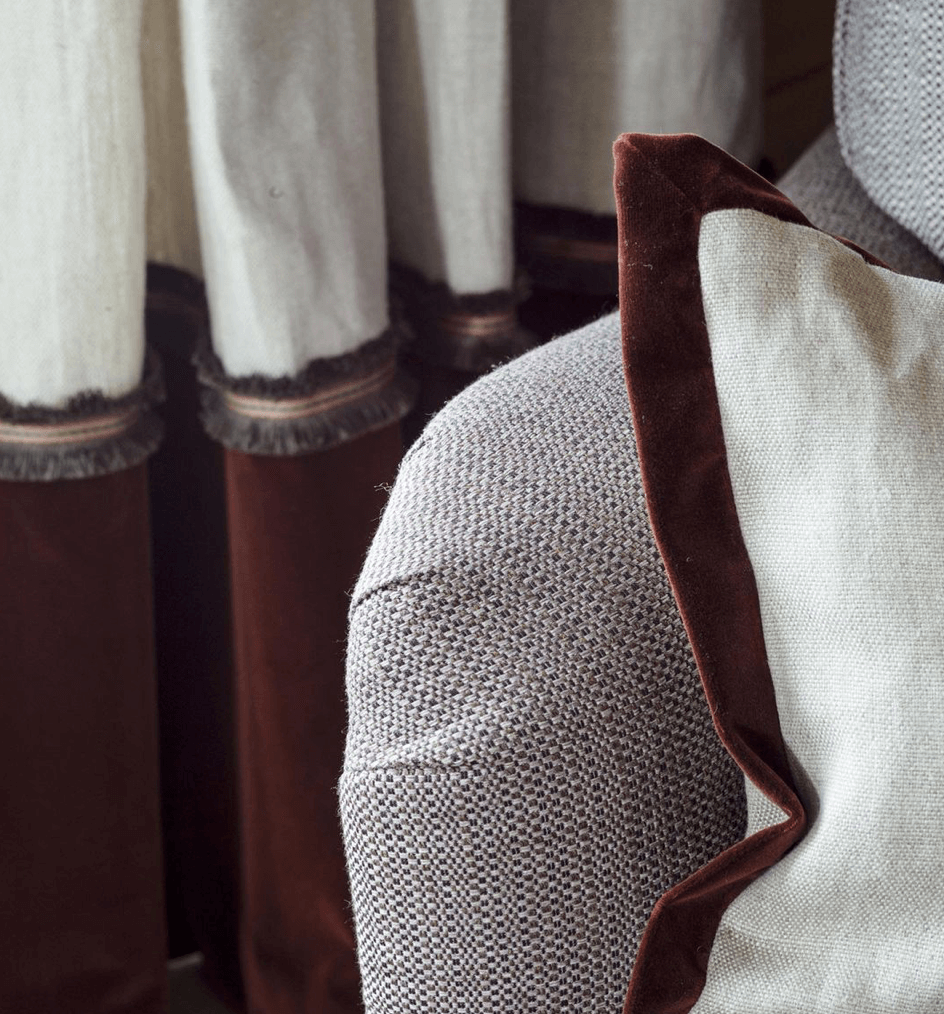 Interior Designer: Colline Design
Not ready to fully implement saturated hues into a space? Go slow—here, a velvet flange dresses up solid-colored pillow. This touch is an excellent use of both color and texture. Drapery panels with lovely tassel details shine in the background.
A beautiful, French-wired table lamp is high end and artful looking. Such a piece is bound to stand out no matter where it is placed due to its sculptural shape and saturated hue. The silk shade further escalates this lamp and adds major sophistication without being bold in color.