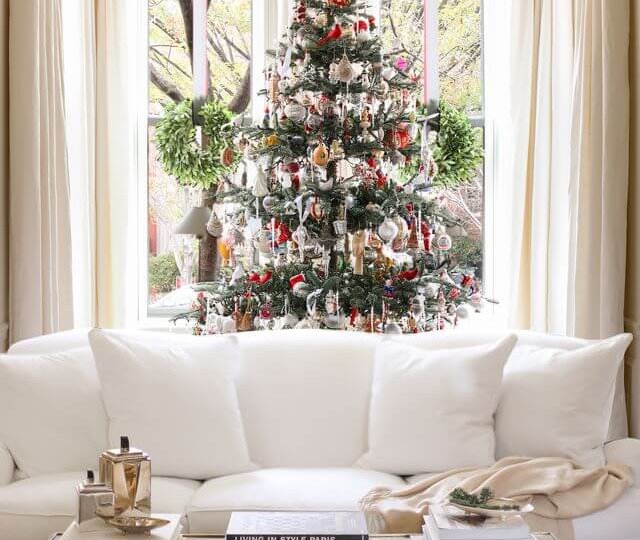 Believe it or not, we are so close to Christmas and it will soon be just a handful of days away. If you're still in the process of decorating your tree and tabletop for the holiday, I wanted to share some inspiring festive touches that you can add to your home. Below, I've rounded up some of my favorite designs that are full of inspiration.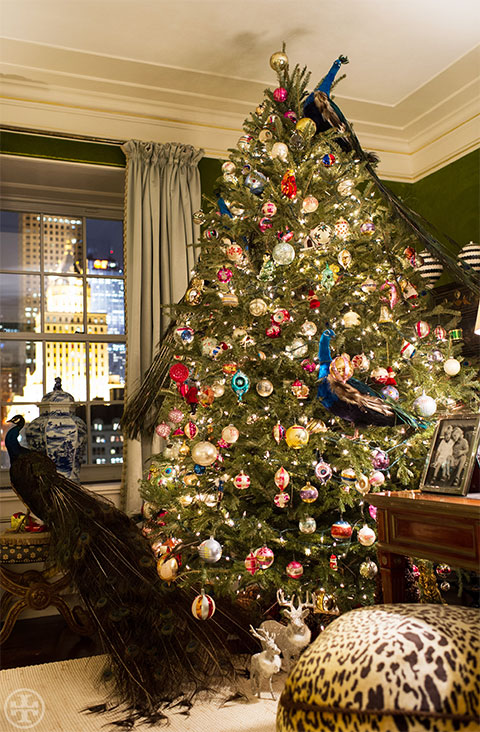 Photo: Tory Burch
Decorating your Christmas tree is definitely a large undertaking. If your family has accumulated a substantial collection of ornaments with special meaning, try a setup like this one in fashion designer Tory Burch's home. Each ornament has a place to shine on the tree. However, just because a tree is decorated traditionally doesn't mean it needs to feel stuffy. Think outside the box in terms of decor—peacocks, anyone?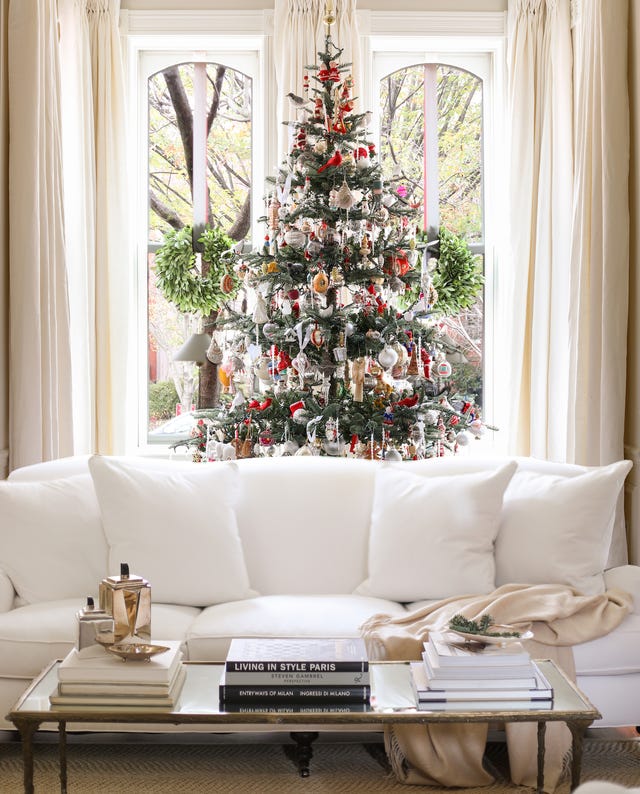 Photo: Josh Young
Another colorful tree looks stunning in artist Josh Young's living room. Though Young's space is rooted in neutral, vibrant ornaments still look right at home and serve as the focal point of the room, drawing the eye over to the window nook.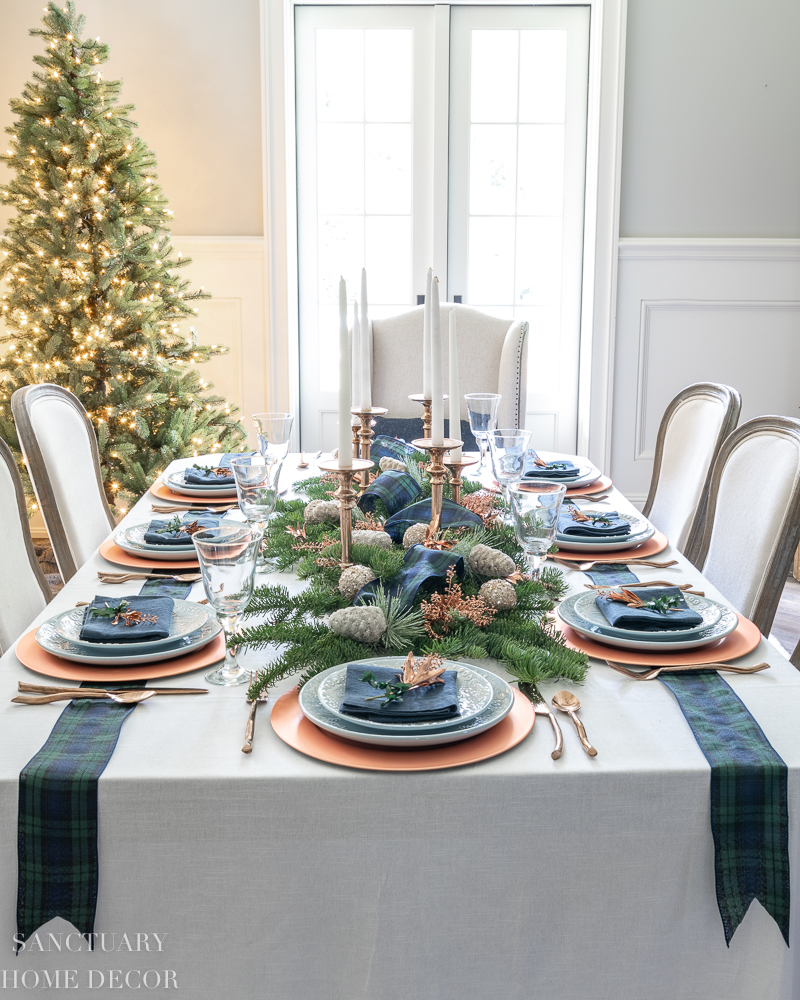 Image: Sanctuary Home Decor
When it comes to decorating your tabletop for Christmas, you can certainly go all out, whether you'll be celebrating solely with your immediate family or entertaining a large group of guests. Placing a garland so that it runs down the center of the table always looks beautiful. Whether you opt for evergreen, magnolia leaves, or eucalyptus is up to you. Don't forget about candles, either. Brass candlesticks always look lovely grouped together on a dining room table as we see exemplified in the space above.
Photo: Citrine Living
Note that you don't need to use bold reds and greens to create a festive tablescape. Blues, golds, and whites paired with greenery can look ultra elegant and seasonal, making them excellent options for those who aren't as into bright colors.
Not sure what else to add to your tabletop? I love the idea of incorporating pinecones, berries, and ornaments into the centerpiece for some added cheer.
Wishing you all the joy as you decorate your tree and tablescape!