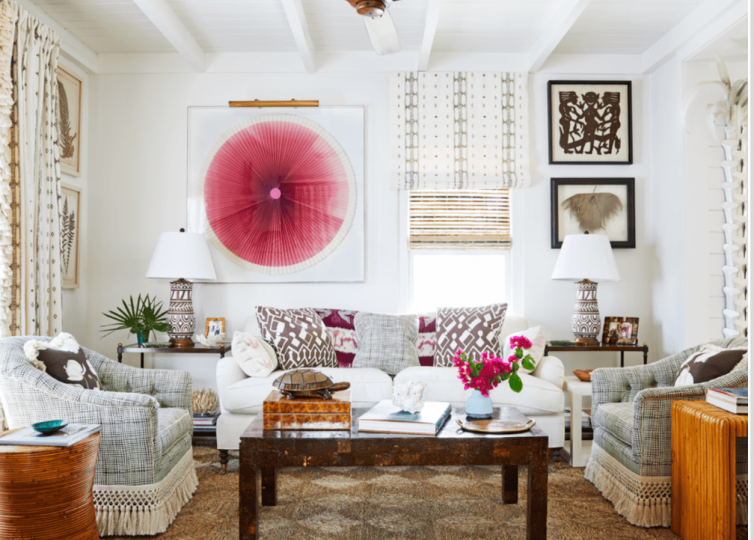 With warmer days here, I've found myself revisiting images of favorite beach houses and coastal like rooms. Strong coastal design is much more sophisticated than the overly beachy decor that often comes to mind when we picture an oceanside property. There is nothing kitschy about these coastal inspired rooms; rather, they skillfully incorporate jute rugs, wicker accents, and grasscloth furniture—classics that are having a major resurgence today. Let's take a look at coastal interior design aesthetics in different homes.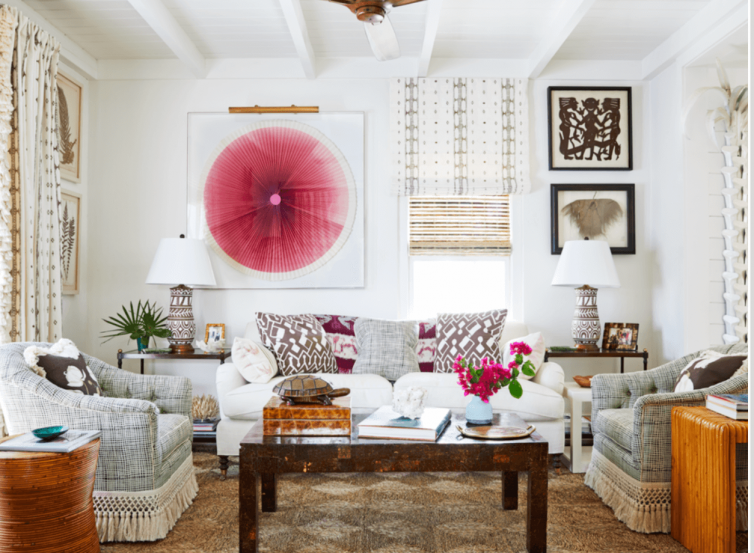 In this living room by Matthew Carter, as pictured in Veranda Magazine, a thick sisal rug, bamboo shades, ferns, and wicker add a beach-like touch while remaining elegant. Coastal design is often rooted in cool blues and neutrals, but don't be afraid to incorporate pops of bolder colors. As we see in this room, artwork, textiles, and even floral displays are all excellent places to begin taking some risks. Start small, and see which hues speak to you. Though we often associate coastal design with light wood or white furniture, deeper wood tones allow this living space to take a traditional turn and provide a warm contrast to the white walls and lighter colored sofa and armchairs.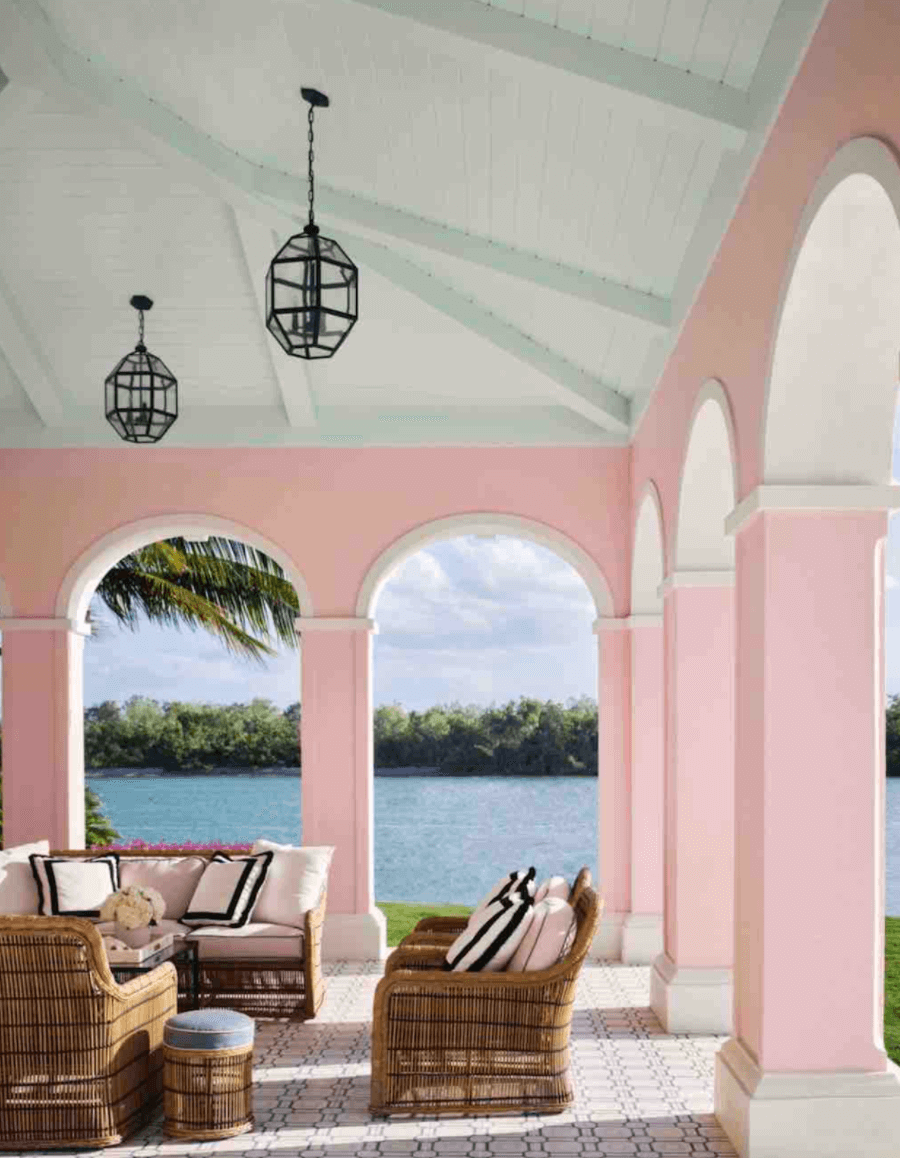 Other key elements of coastal interior design include lantern lighting and the skillful use of pastel colors. This welcoming outdoor space Celerie Kemble, as pictured in Veranda, successfully pairs natural looking wicker with more muted hues. Wicker is a winner both indoors and out when it comes to furnishing a coastal style home.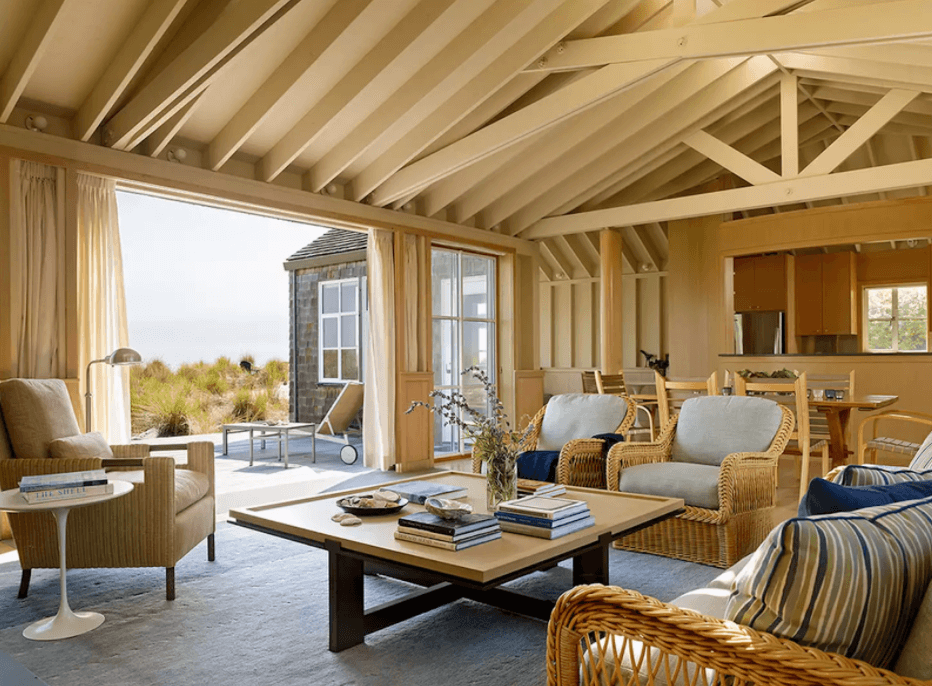 Exposed beams aren't just for industrial style or cottage homes, especially if they're a lighter wood color. Paired with wicker furniture and another key coastal element—striped textiles—they shine in this home by Butler Armsden Architects, as featured in House Beautiful. Expansive openings to the property's exterior help to truly bring the outdoors inside.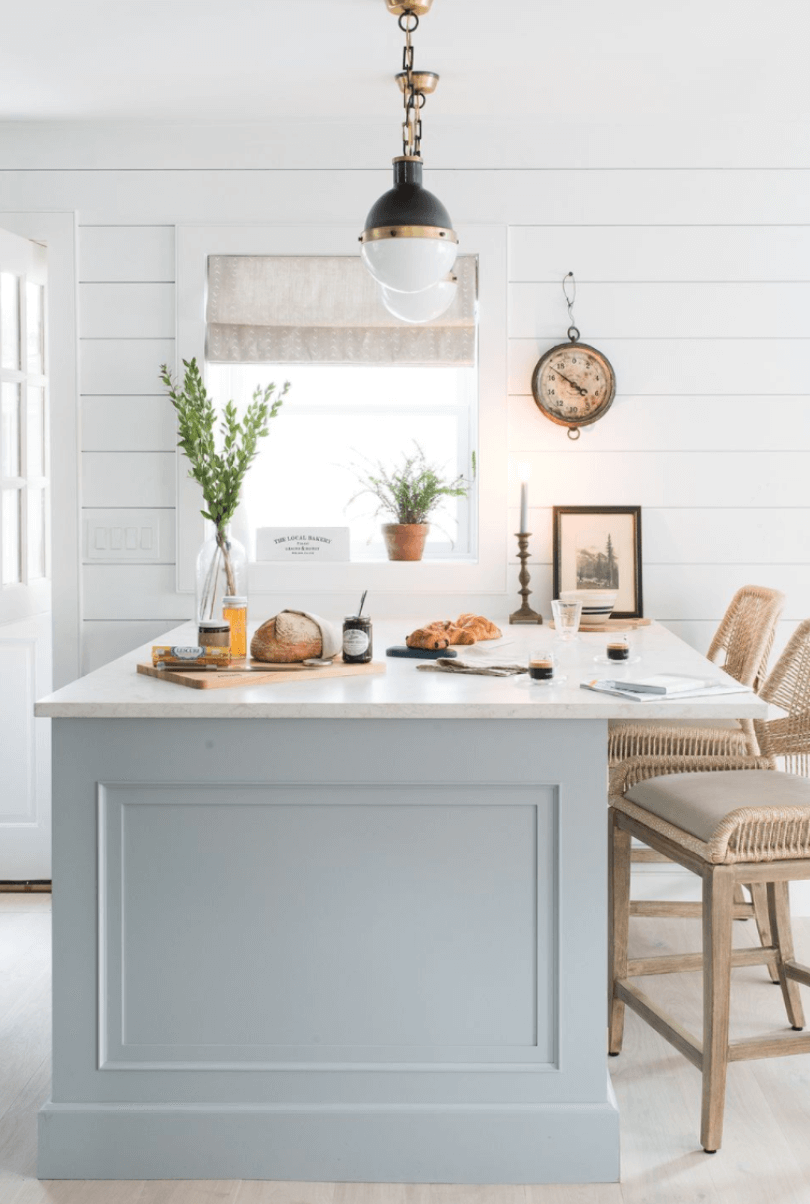 Shiplap walls paired with a powder blue island immediately evoke feelings of ease. Do not be afraid to go coastal in the kitchen—in this space by Bright Bazaar, as pictured in House Beautiful, woven stools with ample seats and full backs signal casual comfort.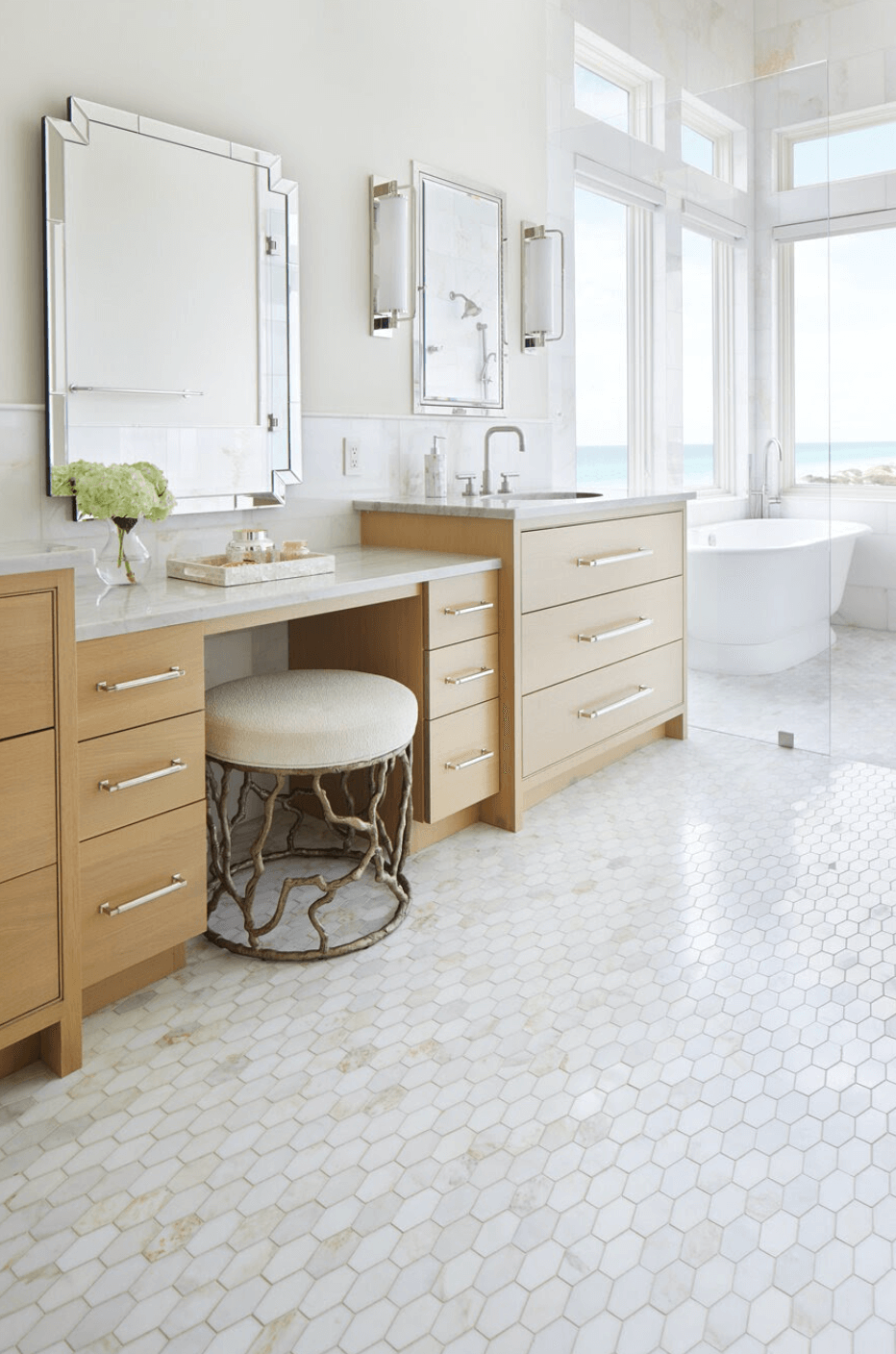 An airy bathroom overlooking the ocean is any coastal dweller's dream. This room, by Urban Grace Interiors, features subtle natural touches in the form of the wooden vanity and branch-inspired stool. .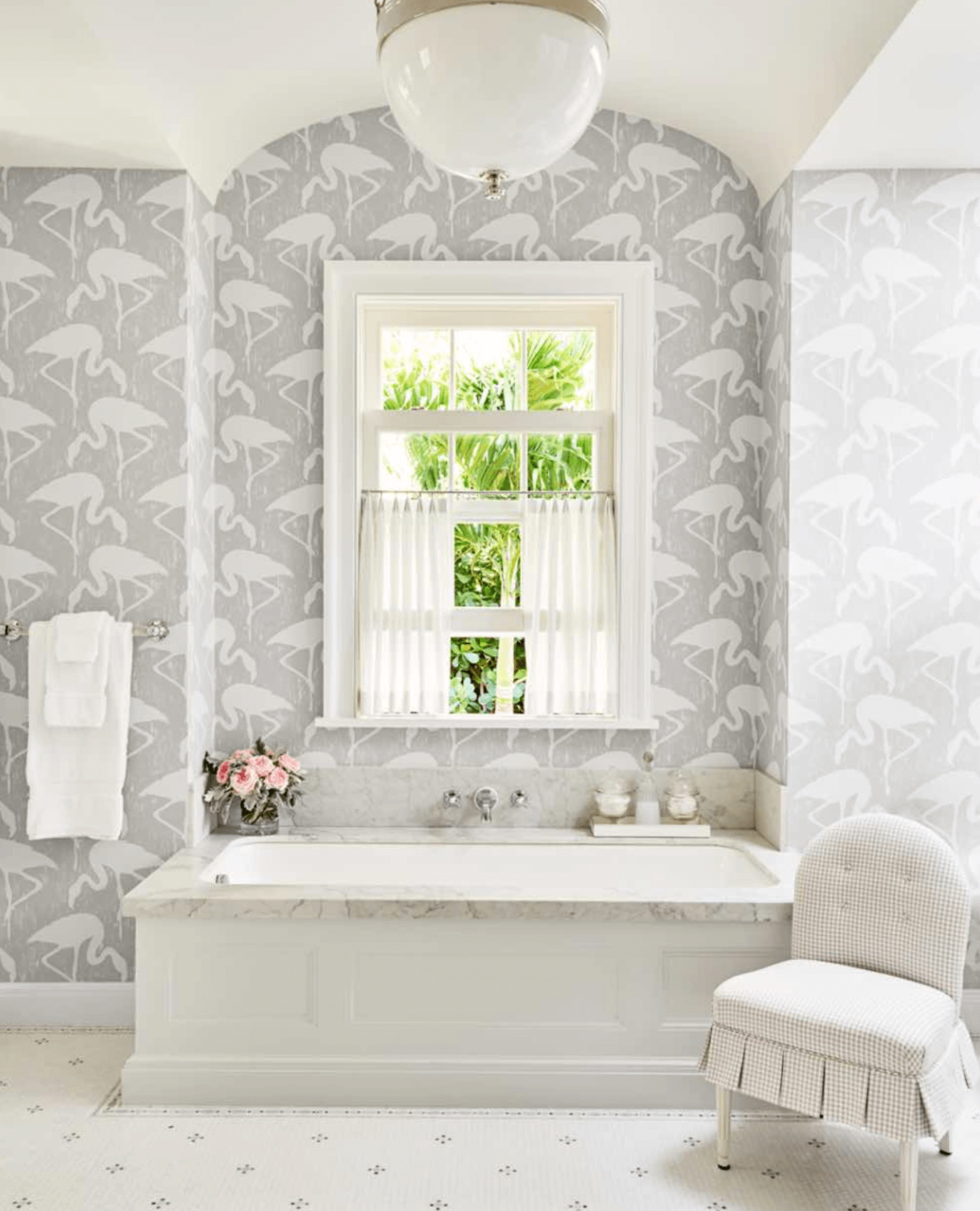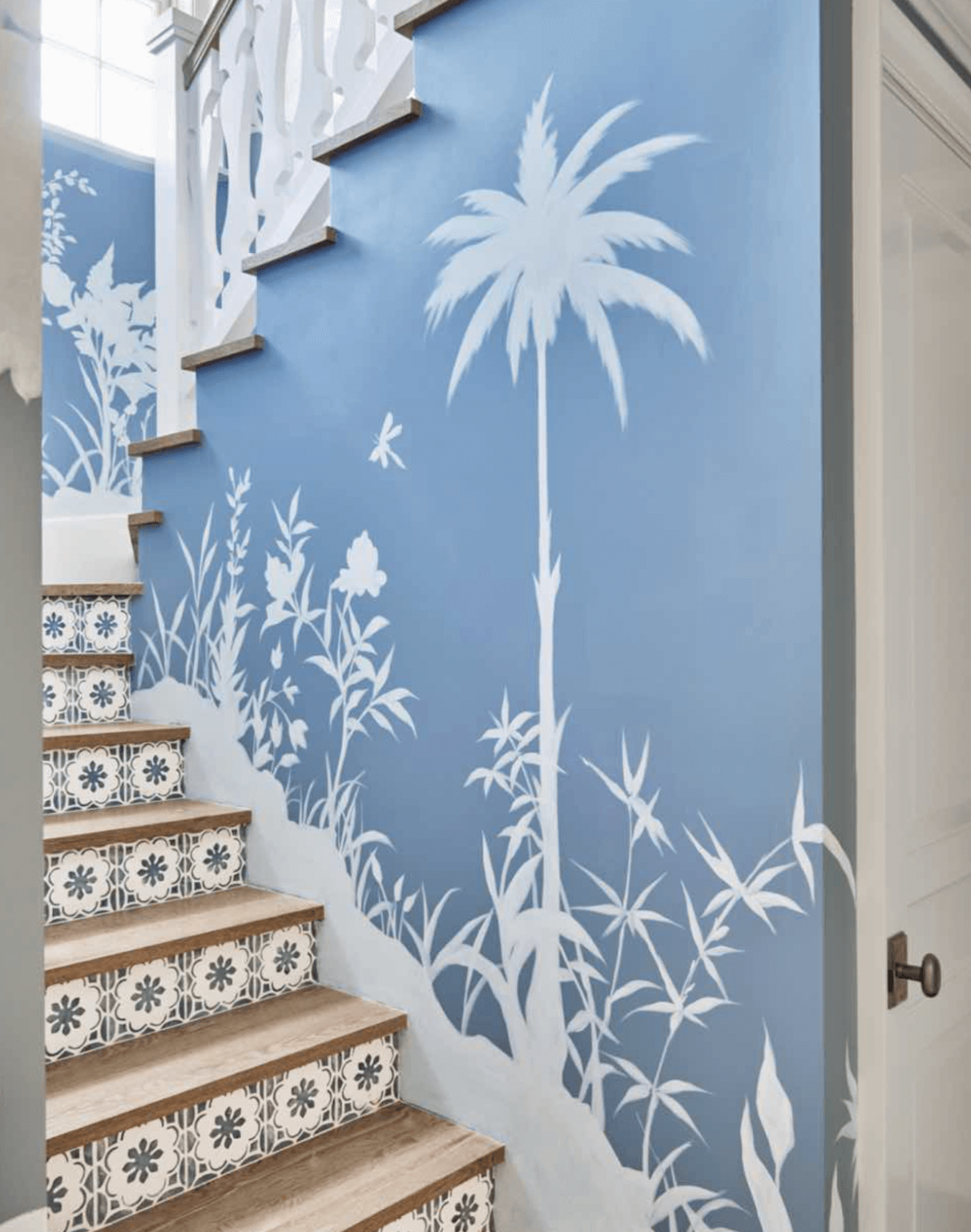 Tropical wallpaper is also a coastal friendly element. You can't go wrong with a classic blue and white design. Bold prints shine in these two spaces by Phoebe Howard—and as seen in both cases, pattern mixing is celebrated. Enjoy the warmer days as summer is here!
LCI JOURNAL POSTS YOU MIGHT ALSO ENJOY