During my teens, twenties and much of my thirties I cut out all of my favorite pictures from shelter and fashion magazines. I stuck them on poster boards, created collages and organized binders based on colors, ideas, and rooms. Starting a few years ago the internet became saturated with pictures, slowly images moved from paper in my hands to the screen. Yesterday afternoon I was reading the current issue of Veranda, and I saw this image from Suzanne Kasler's featured project. I love the black baseboard with the pink fabric on the chair so I grabbed my scissors and cut it out, which snowballed into me cutting out much of the magazine. Sounds a bit juvenile right? It's actually exactly what I needed to do.
Soon enough there were tons of pictures all over my kitchen island, and I was completely delighted.  
I grouped them into a few collages…they way I used to.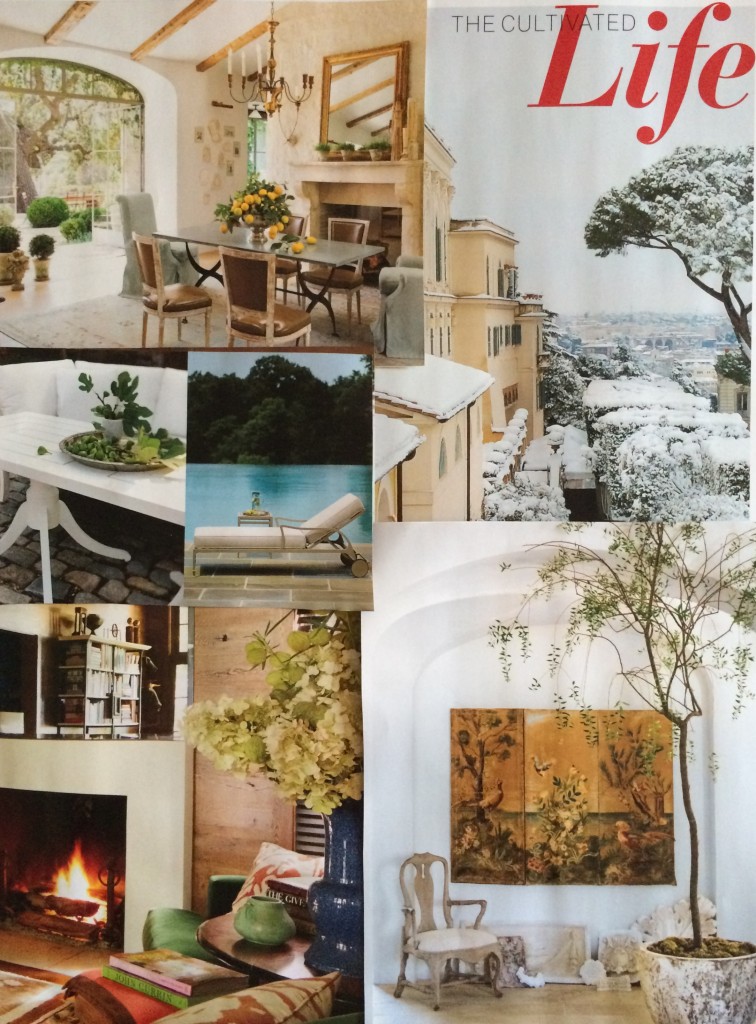 I really feel best when I create and think with my hands rather than a computer.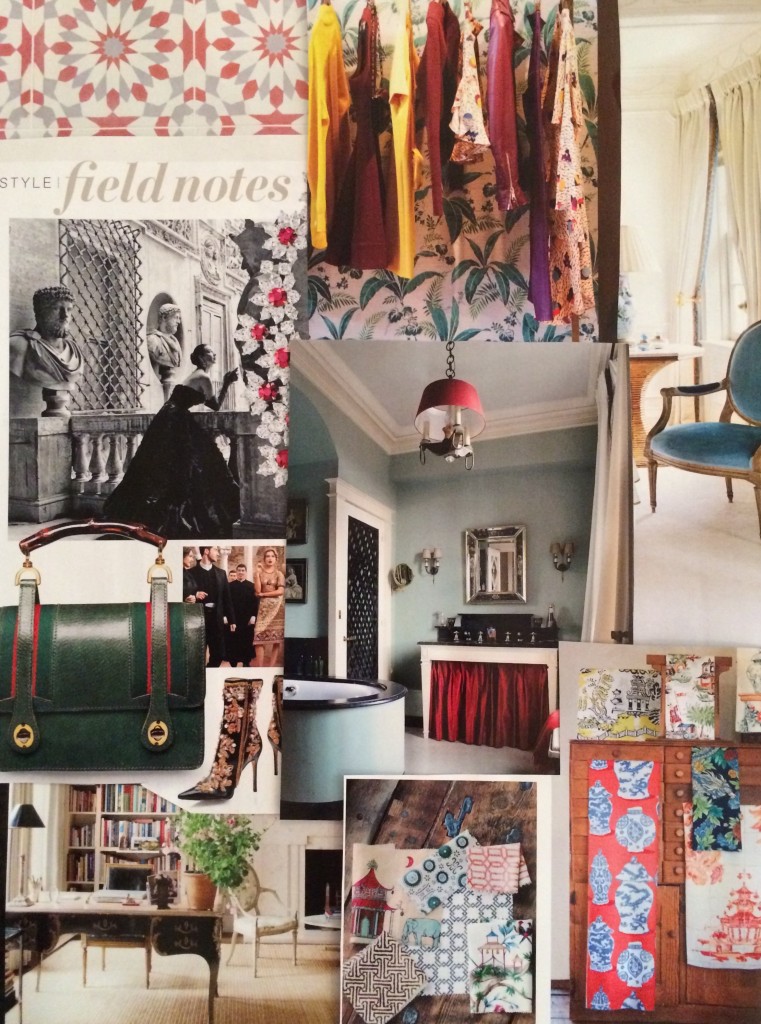 I ended out with this mix…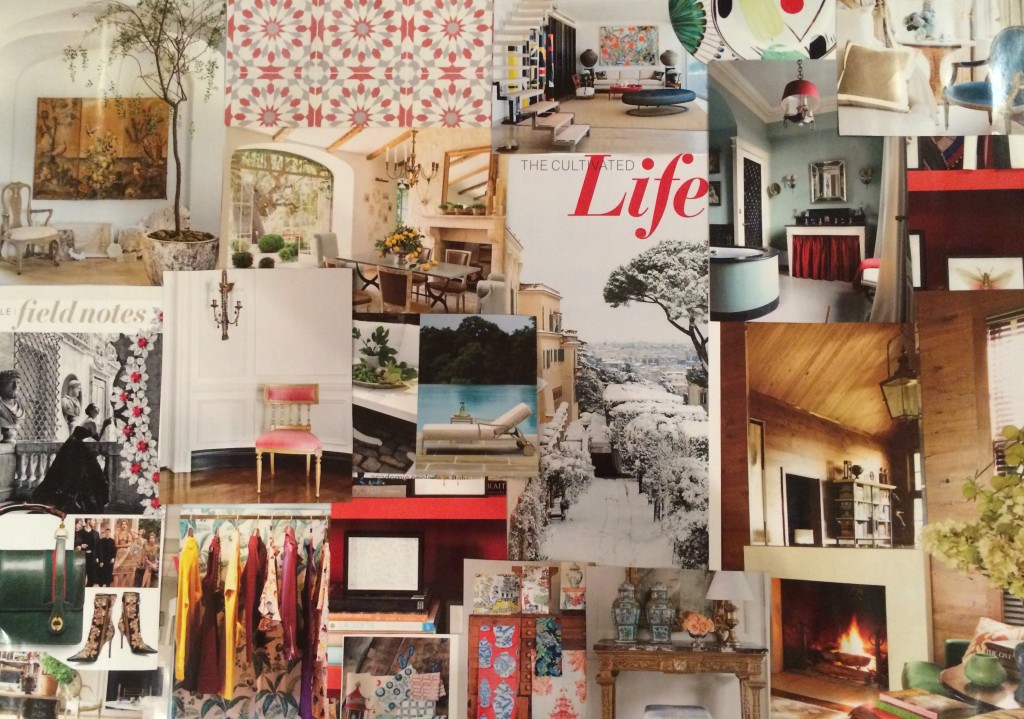 This year I'm going to continue to cut out magazines, old school style. I may resurge my picture binders and paper files as well.
On another note, I hope your holidays were wonderful. For ten days before Christmas I was in Shanghai and Hong Kong, which are both amazing cities. This picture is from the city looking to the sea in Hong Kong at Sunset.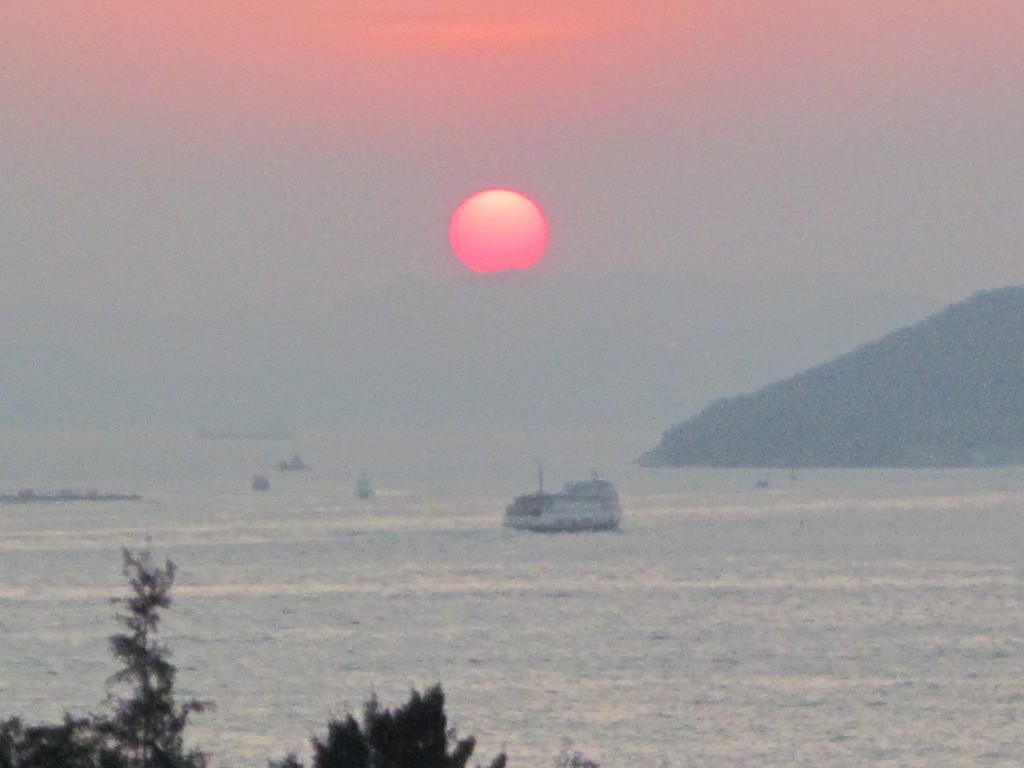 I'll post more pictures from my trip soon.
Happy New Year and best wishes for 2015.