I had about a month between closing and moving in to do some work in our new house. One of the rooms I gave an uplift to was the kitchen. It initially felt quite dark with mustard yellow cabinets, brown granite countertops and not enough recessed lighting. The lighting in this "before" picture is very enhanced for the real estate listing…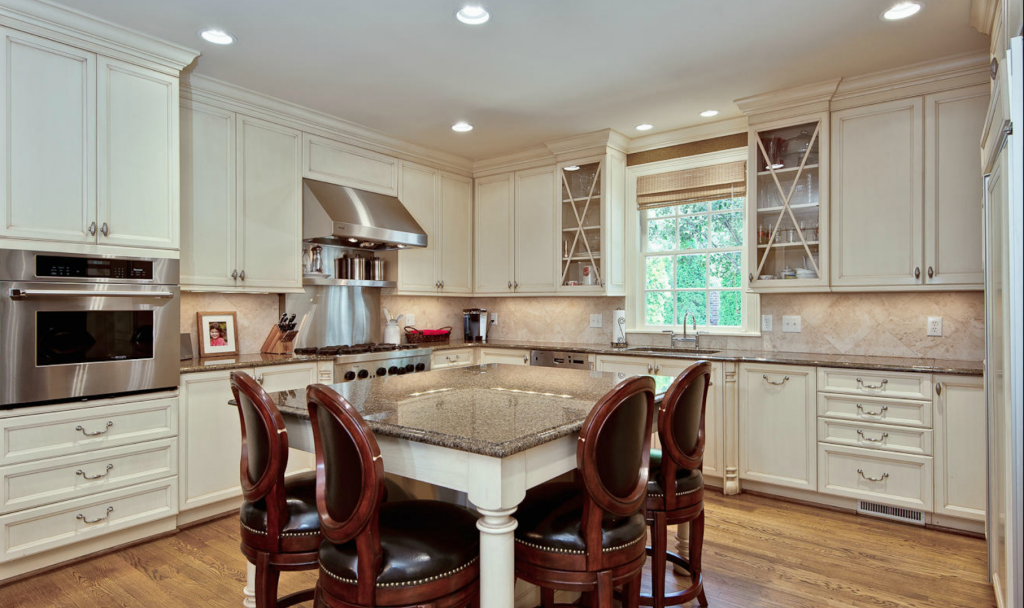 In person it felt more like this: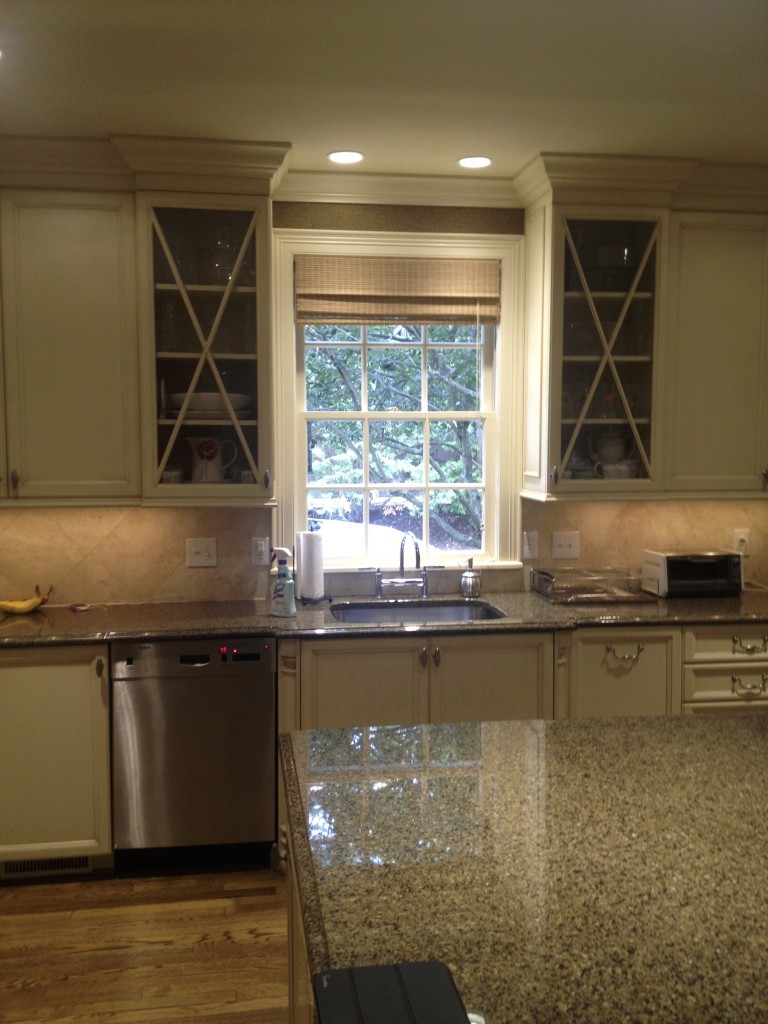 The breakfast area (also with enhanced lighting) and adjacent family room had brown wallpaper, which didn't last long.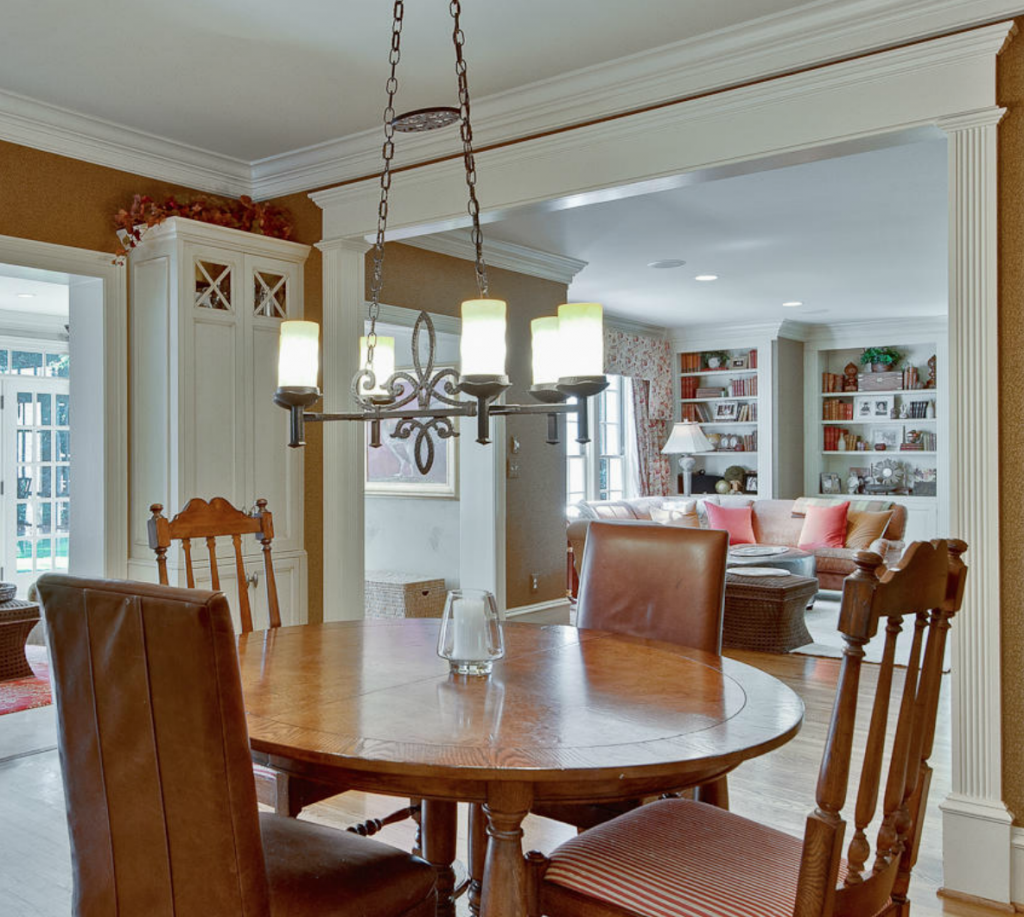 At this point the brown wallpaper was gone and the trim was about to get painted.
Prior to painting I added recessed lighting which helped tremendously.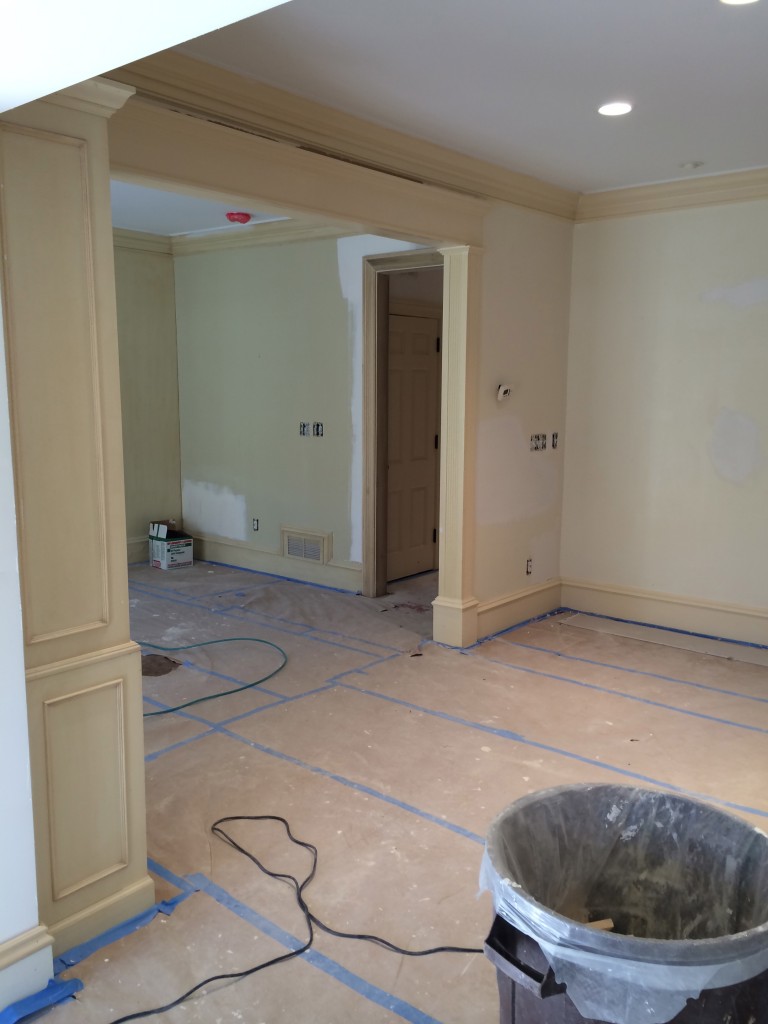 I switched the countertops to a dark green granite called Uba Tuba which I love and installed a simple white subway tile on the backsplash. All the cabinets and trim are now white with brushed nickel hardware and the walls are Benjamin Moore Classic Grey. The fabric on the roman shade is from Kravet. I love that the cabinets go all the way to the ceiling! I purposefully did not add a fixture over the island as I like being able to have an uninterrupted view across the kitchen.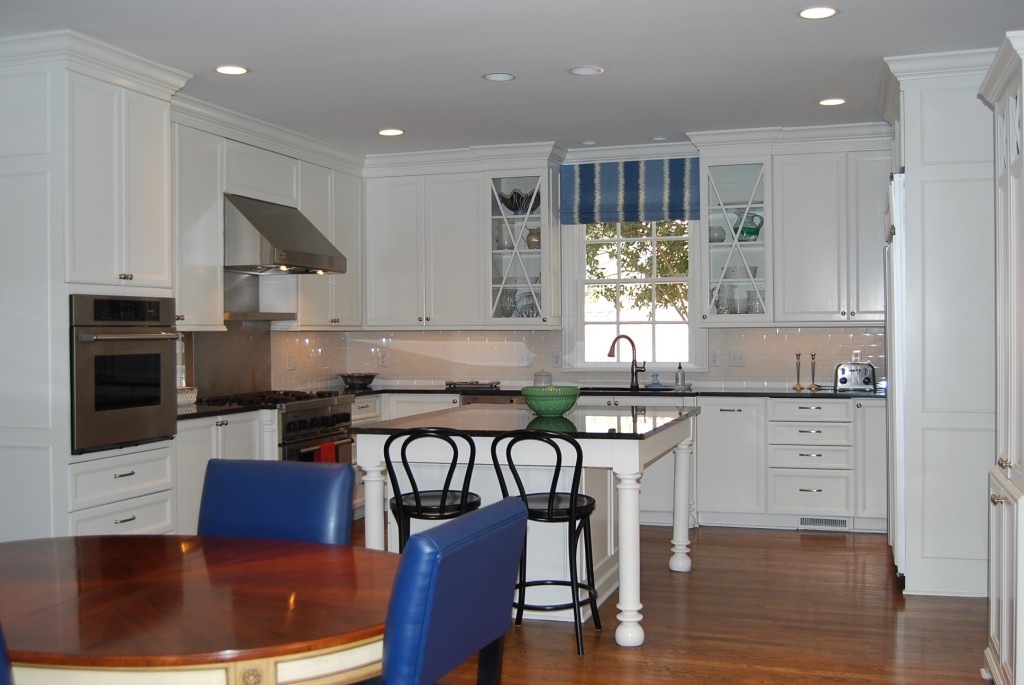 We added a super fun piece of art by my friend and New Orleans-based artist Amanda Talley. My husband is from Louisiana as well so he was happy to have some of Amanda's work in our home.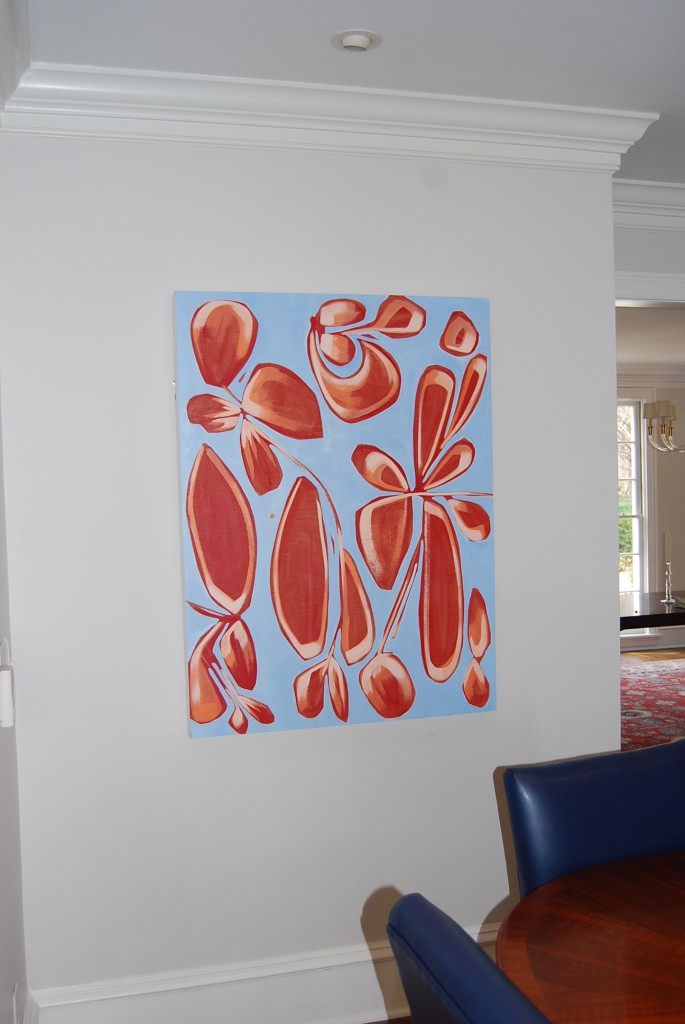 I love the colors and organic shapes she uses in her paintings. See more of her work here.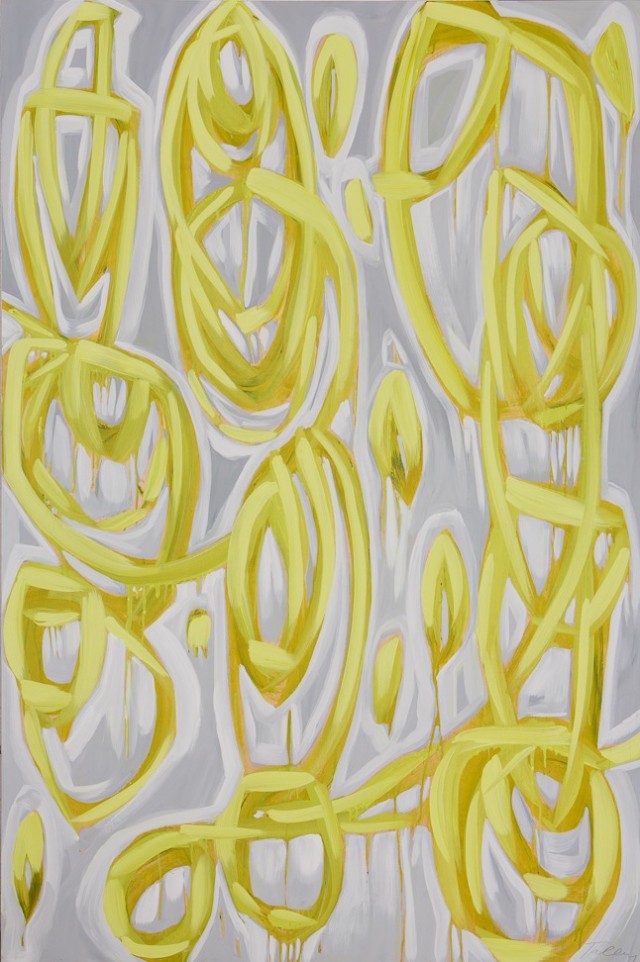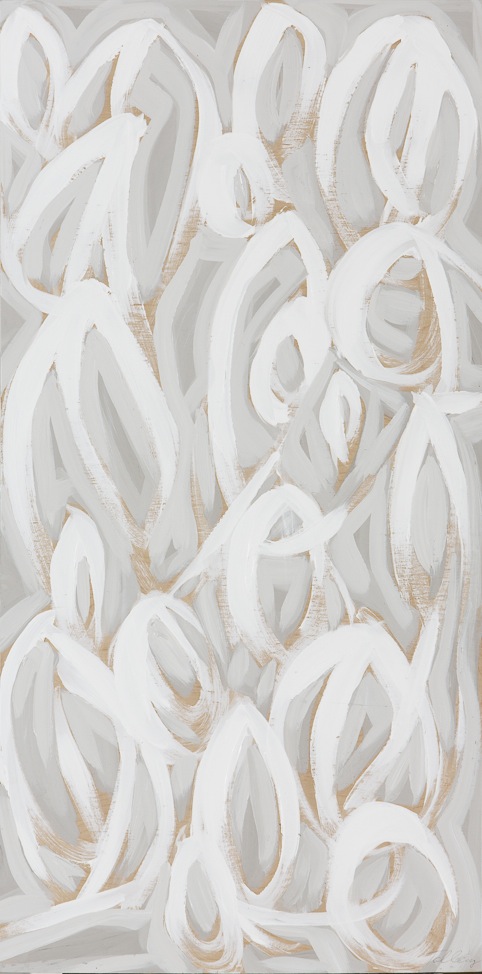 I hope you like the changes I made in my new kitchen. It's so nice to have a happy and bright space to cook in!
Photo Credits: Carolina MLS (1, 3), Laura Casey Interiors (2, 4, 5-6), Amanda Talley (7-8)