A big thanks to Jodi Helmer and The Charlotte Observer for interviewing me for an article on painted furniture and showing my work in the Home & Garden Section today.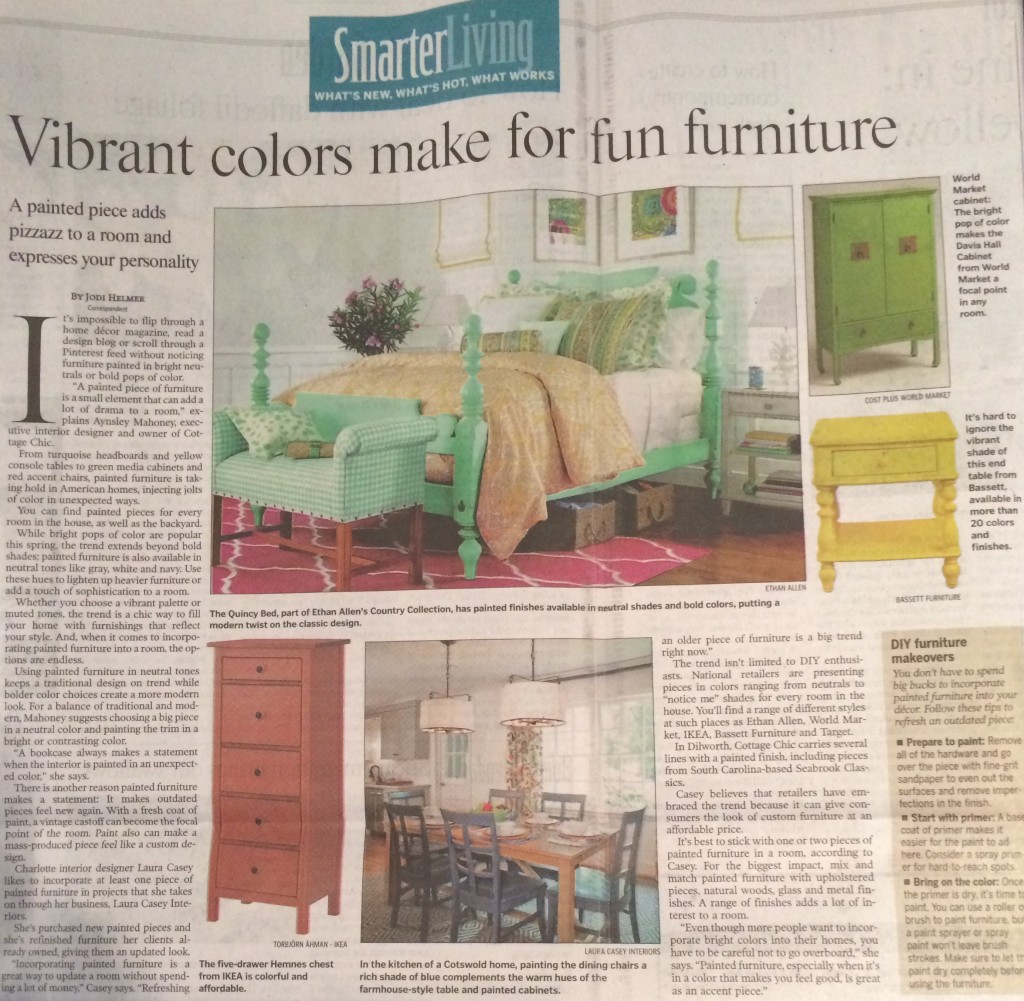 These chairs were unfinished when we bought them and then had them painted Benjamin Moore Hale Navy.
I thought navy was a great color to incorporate into the kitchen.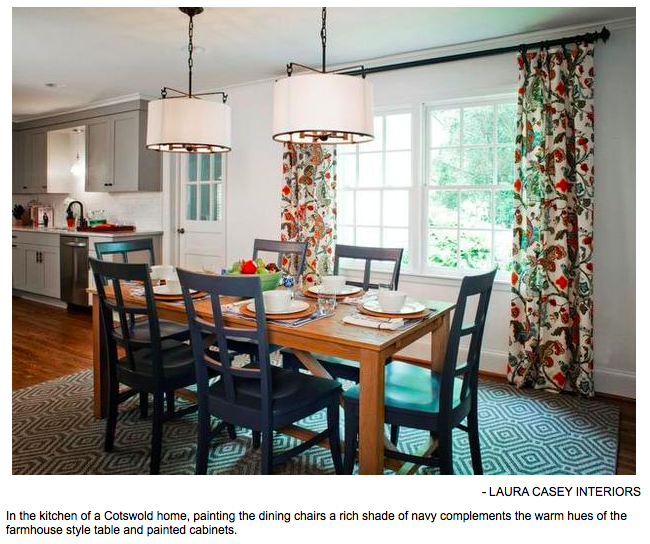 You can see more of my work with painted furniture in their online article click here.
Photography: Chris Edwards