The next few weeks and months I am going to try to share some of the work I've done with our new house. The below picture is our entry hall BEFORE we moved in. I can't say I was a fan of the brown upholstered walls or drapes. In some applications I like a two- toned floor stain but decided to have this one lifted. I wish I had a before picture of the opposite wall but it was very heavy looking.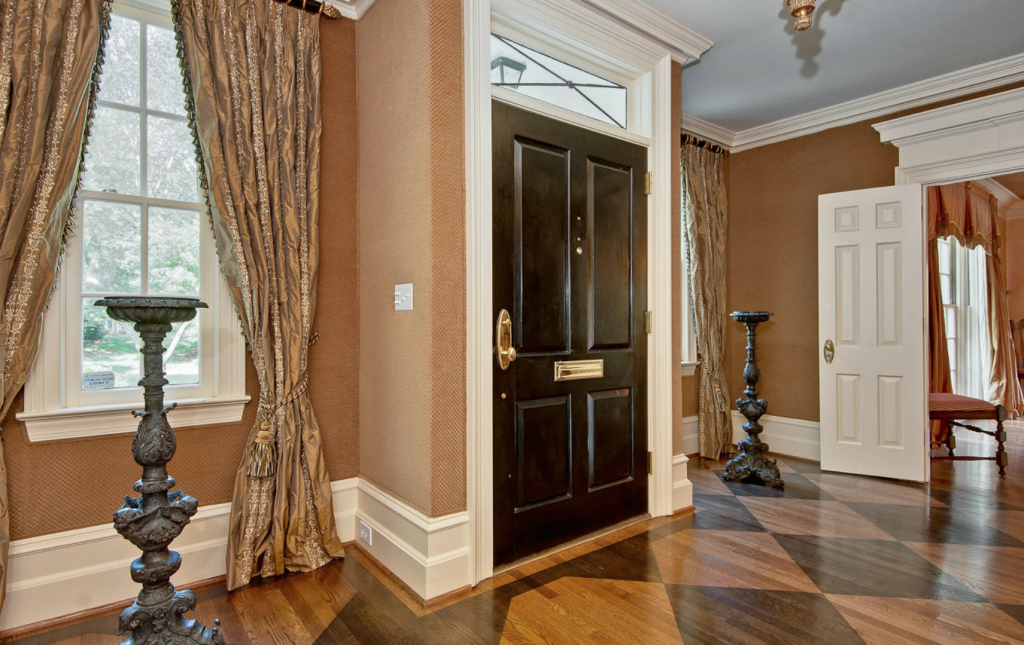 This was the fabric on the walls. I wish I had taken a picture of the surprise wallpaper that was underneath…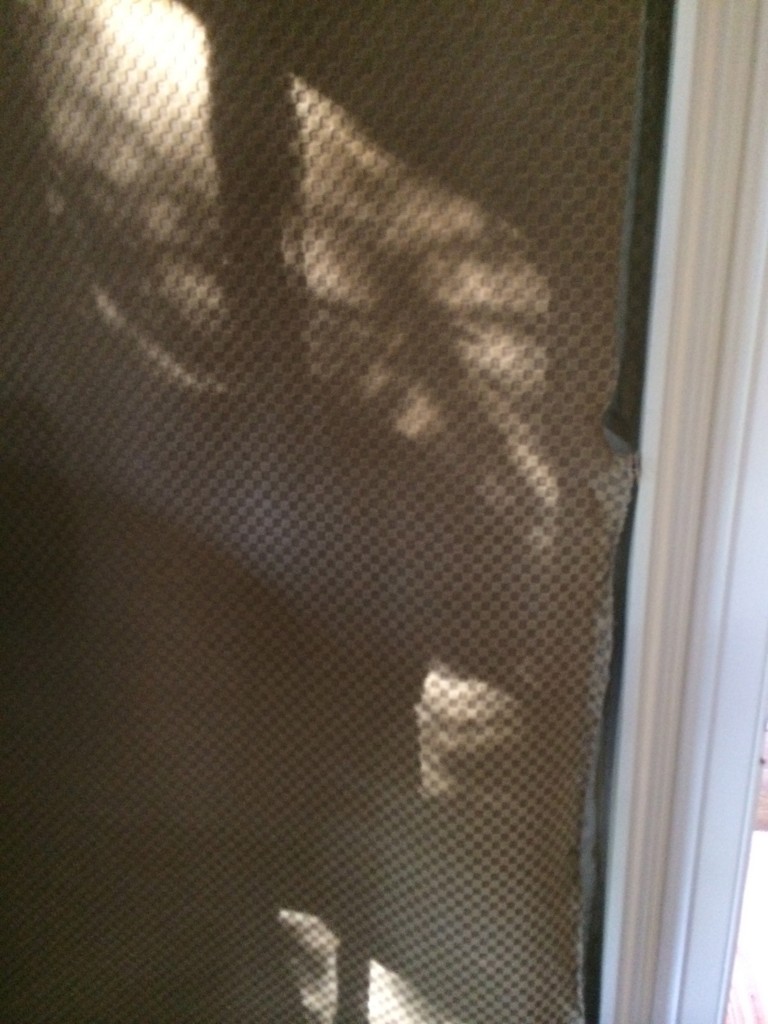 We raised up the door casings in much of the downstairs and took out the doors and heavy molding leading into the dining room and living room. This work was done back in November, somehow we made it into the house for Christmas!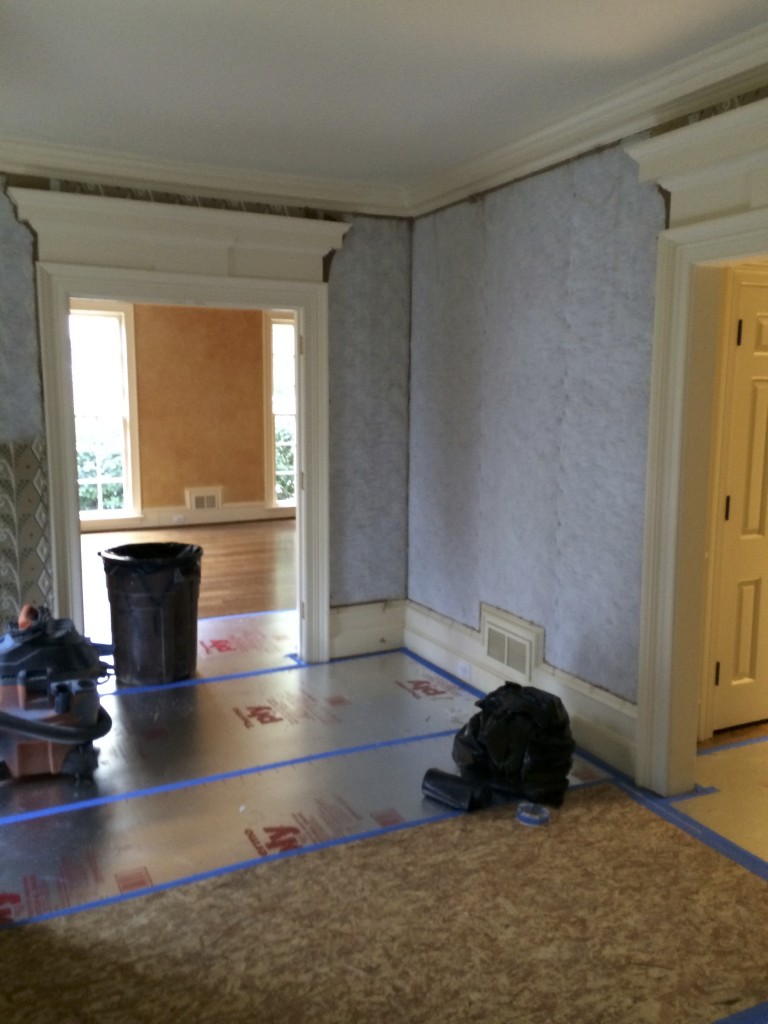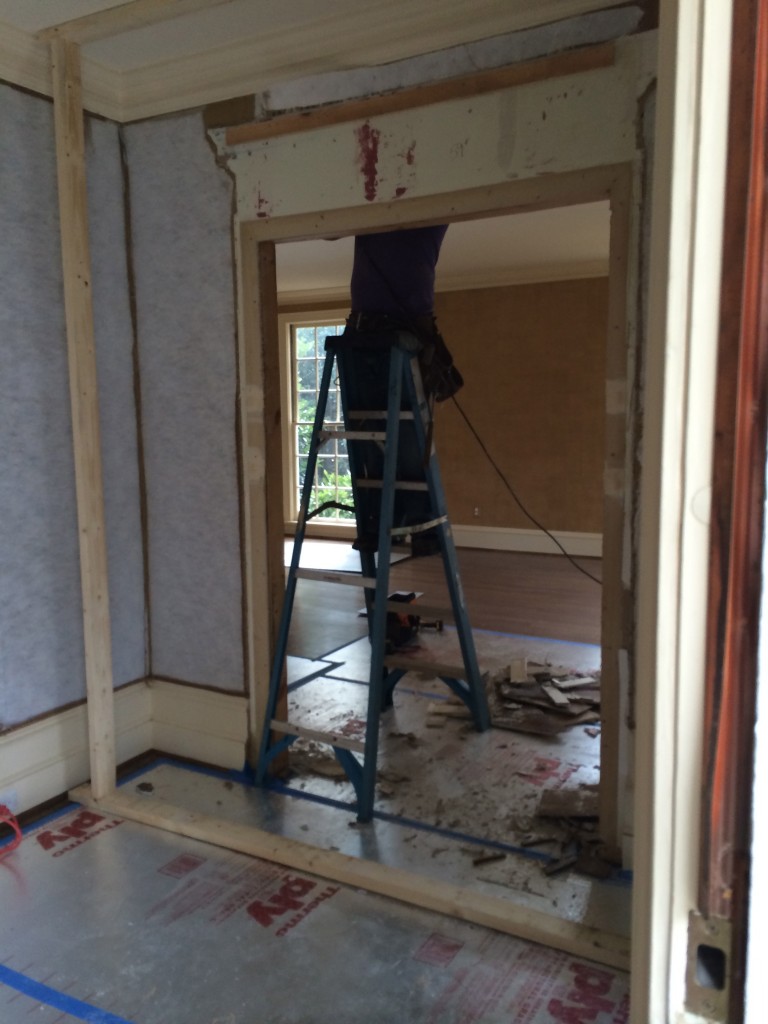 All of the rooms feel much more open with the higher casings. Blue is my favorite color so I decided to put it in the entry and I love it.The wall color is Benjamin Moore Newburyport Blue HC-155. If you look past the hallway in a few of the pictures you can see the living room and dining room had orange and gold colored walls. I've lightened them up which is a nice balance to the color in the entry.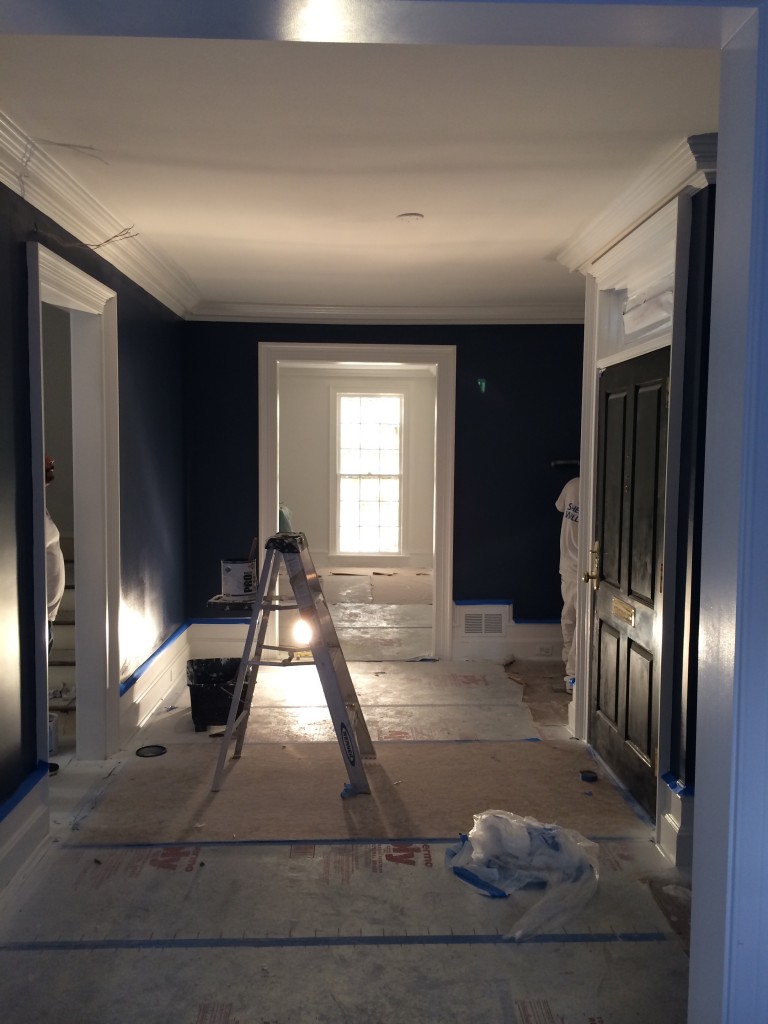 So here's where I am now….I need to look for a rug and a few other pieces.
I'm lucky to have some of the beautiful artwork my mother painted hanging in my house.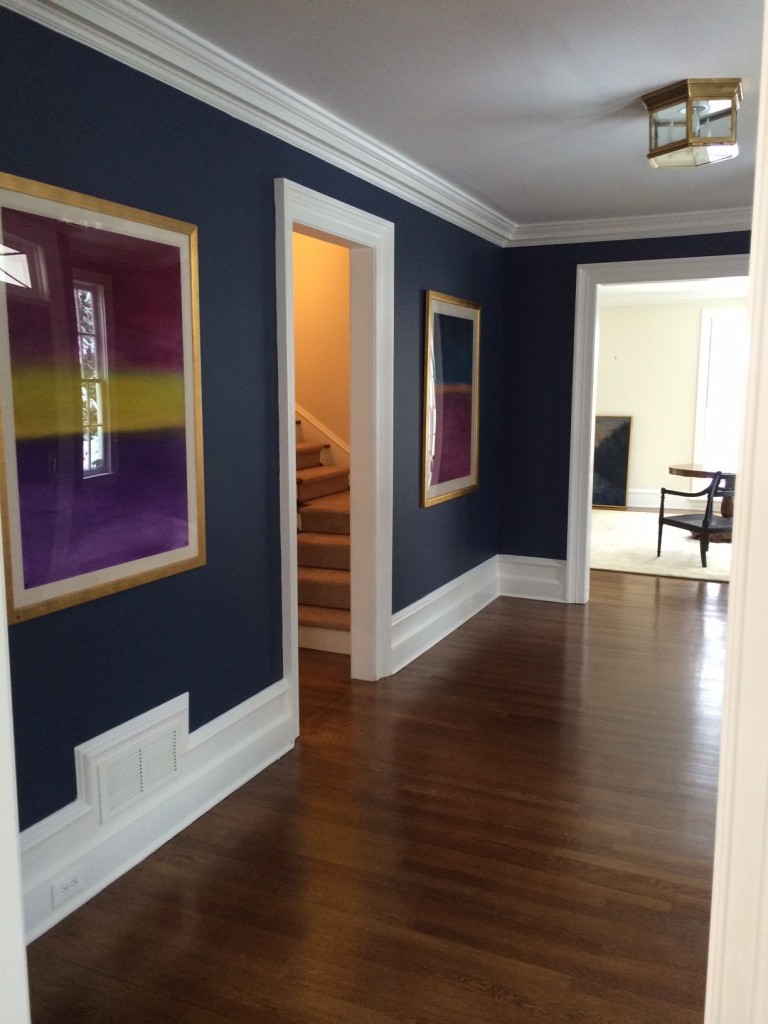 Here is the pretty view out my front windows right now.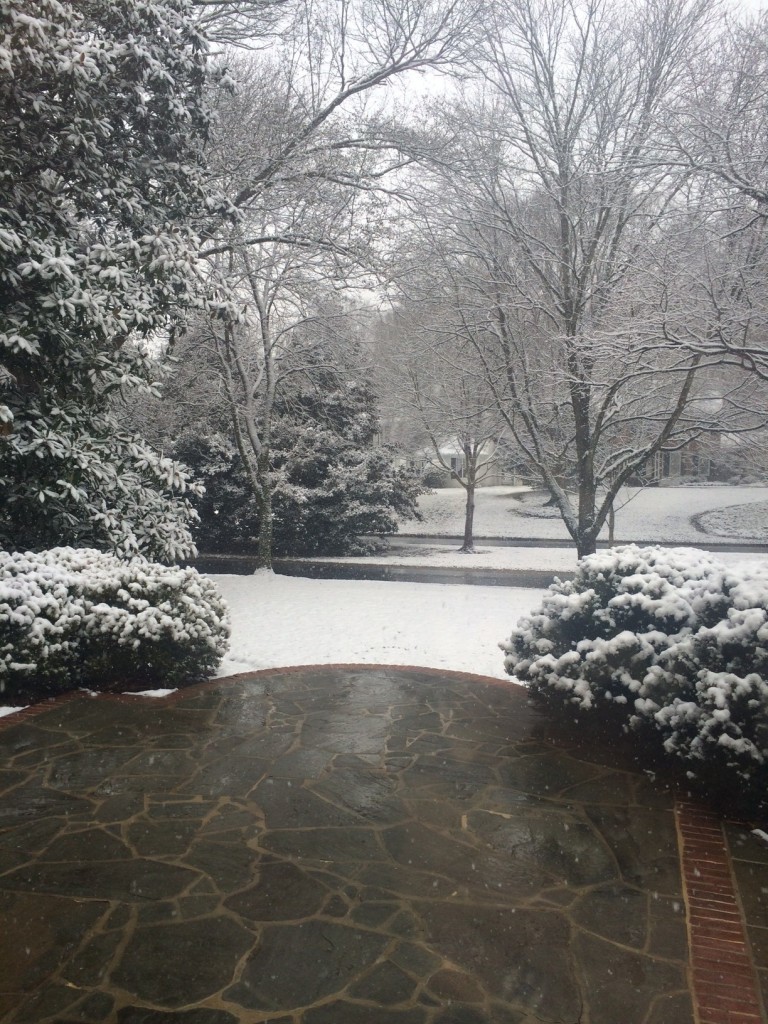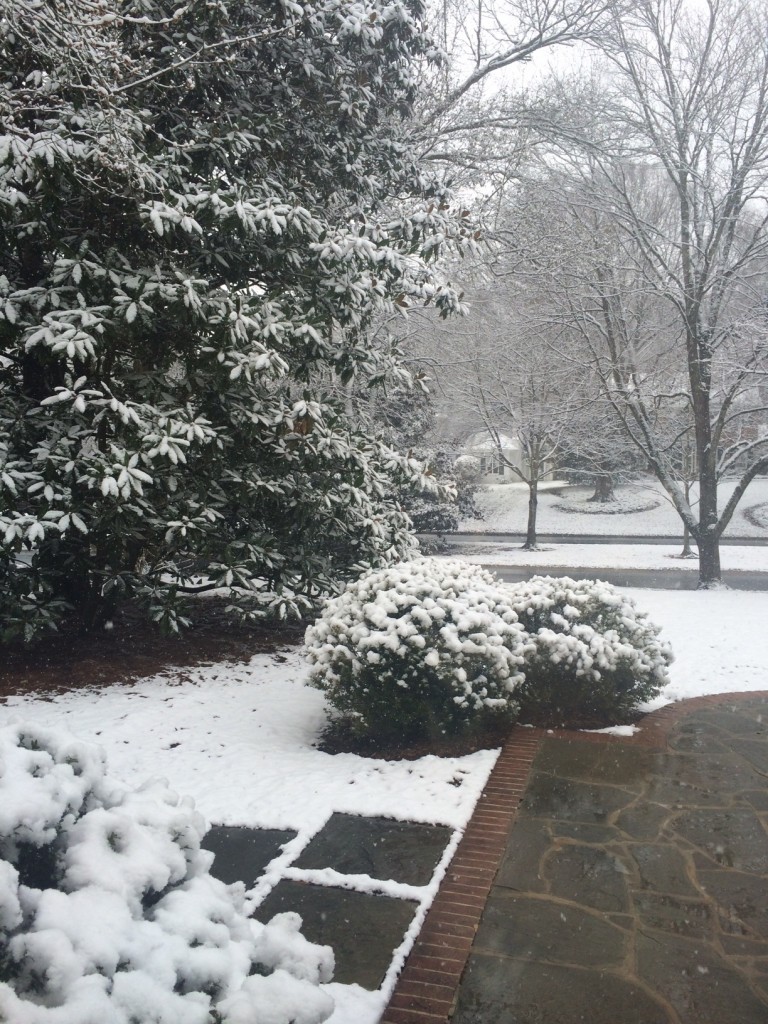 It's an early dismissal day here….I'm off to get the boys.