I recently discovered the Quatreau multifunctional touch screen faucet which I imagine would do just that. It delivers instant boiling, chilled, or sparkling water. The exterior shell of the tap remains cool to the touch to prevent burning. Installing a Quatreau Faucet is an easy way to update your kitchen,
Quatreau Faucet 
Quatreau has safety in mind as it takes a three step touch sequence to activate the boiling water with auto cut off after 60 seconds.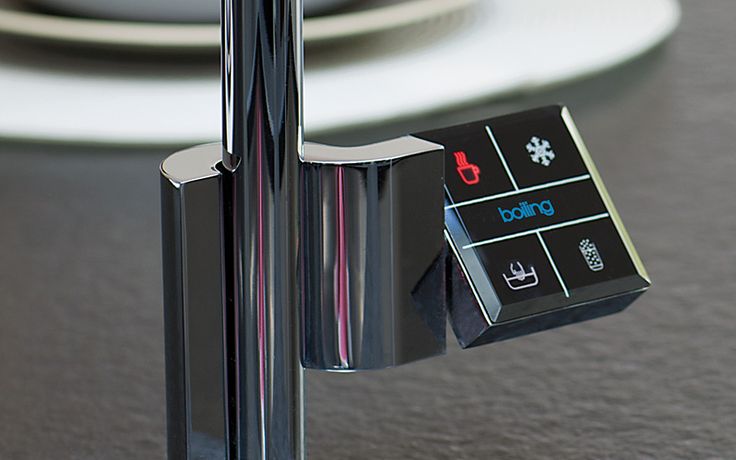 If you are wanting to update technology in your kitchen this is a great way to do it.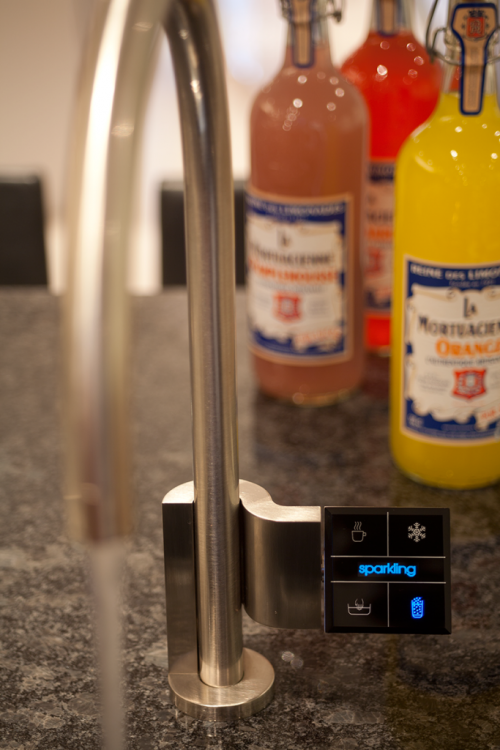 Not only does this faucet make your life easier, but it also makes it healthier too. Quatreau's patented filtration system removes both inorganic and organic impurities (not only pesticides, but petroleum derivatives and chemicals found in some bottled water). Quatreau multifunctional touch screen faucet makes retrieving water easy.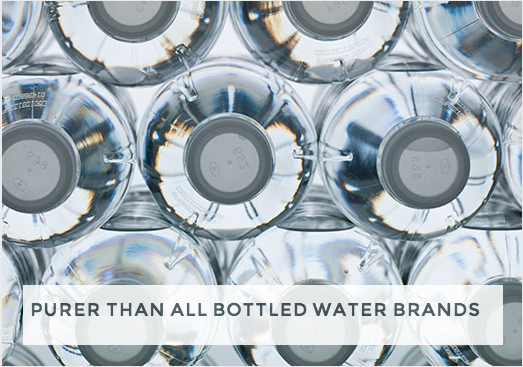 Aesthetically, I love the clean lines and it can come in a brushed or polished finish.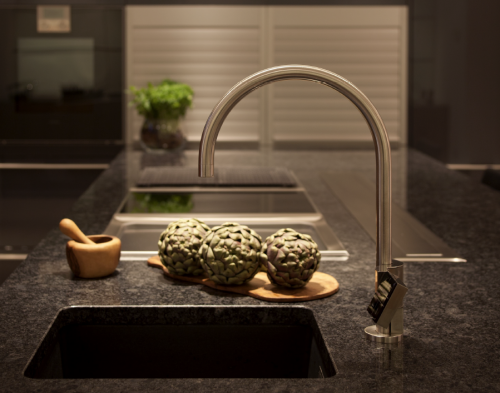 I can't wait to install this in a client's kitchen, or maybe mine!
LCI Posts you might also like to read:
My Kitchen: Before & After and Amanda Talley
Traditional vs. Transitional Kitchen and Baths
If you are interested in seeing our