Recently Atlanta Homes Magazine featured the house of a young family living in Buckhead, designed by architect Yong Pak and interior designer Brian Watford. What I love about the house is how modern and relaxed it feels, which is a breath of fresh air in the south where a lot of design tends to be more traditional and formal. The home is truly a reflection of its owners. 
The living room has a muted color scheme with pops of blue.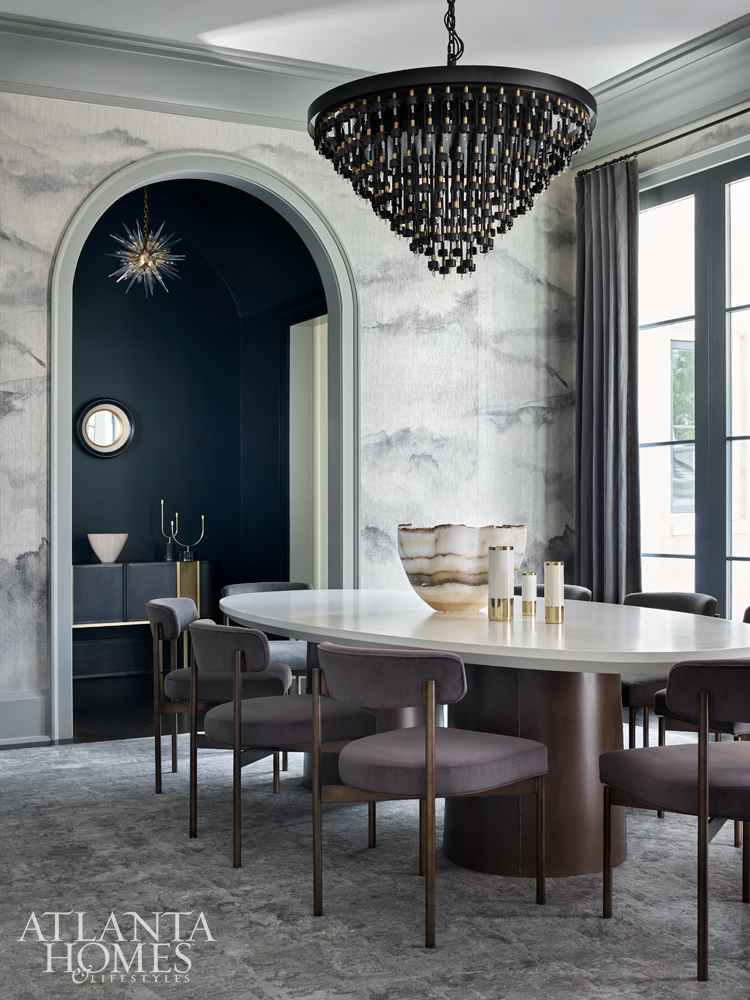 The moody wallpaper in the dining room coordinates with the contrasting trim color. 
A modern chair peeks out from behind the curved staircase. 
What I really love about this space are the inset cabinetry doors and arched, iron framed window.
It is a very modern look.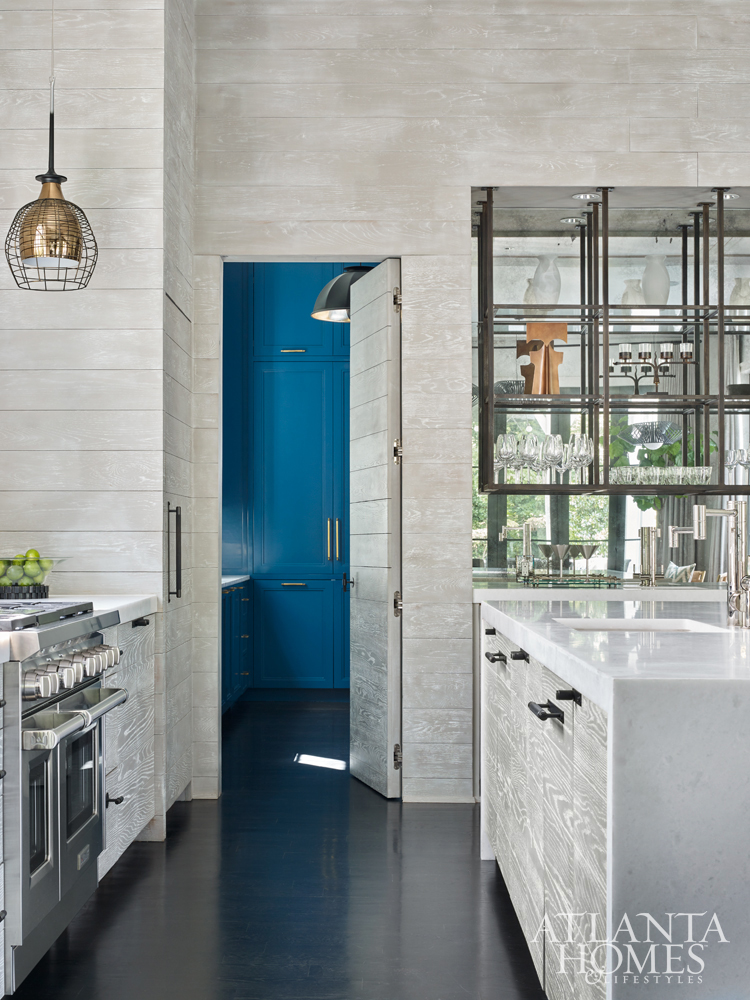 A different angle of the kitchen – an integrated door reveals a saturated blue pantry beyond.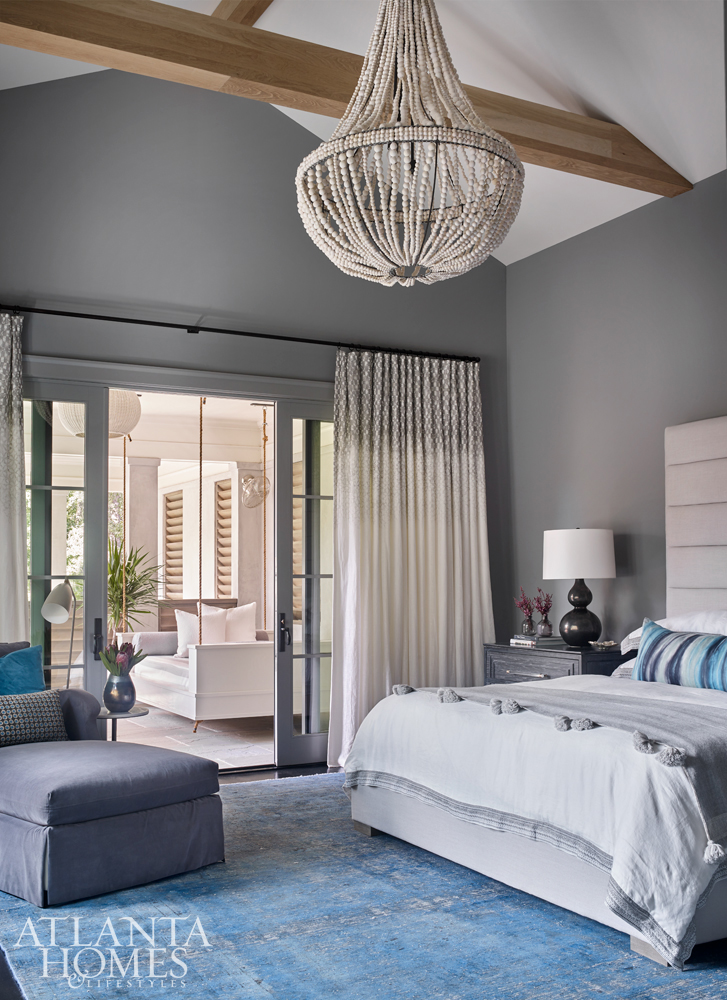 A peaceful master bedroom retreat is enhanced with an adjacent porch.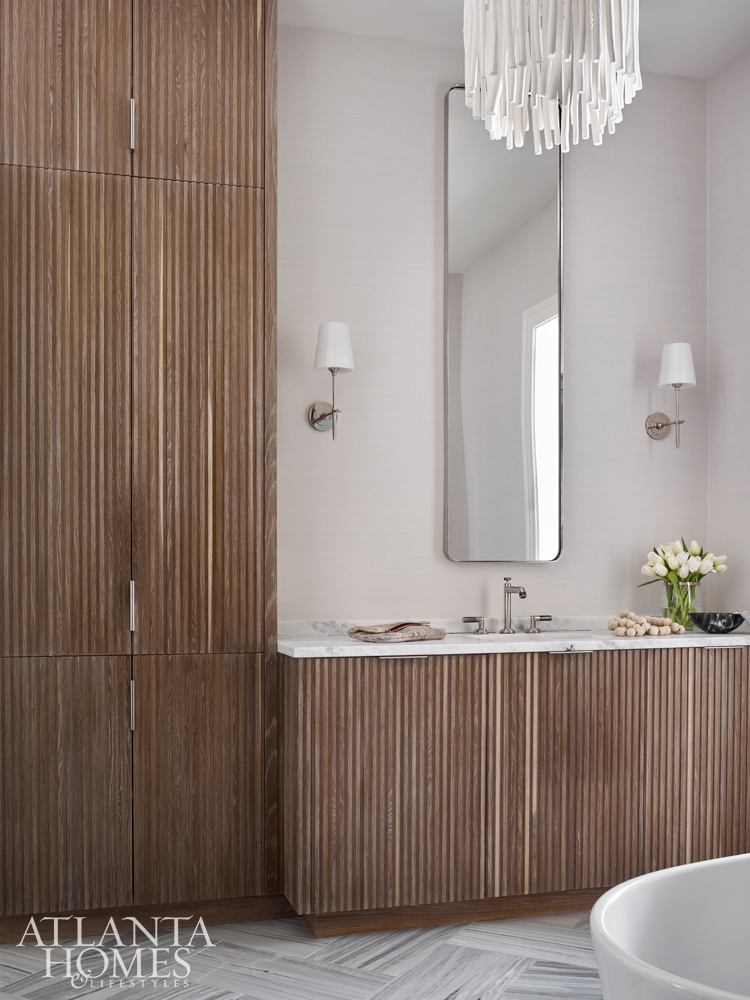 Fluted cabinetry in the master bathroom adds texture to the space.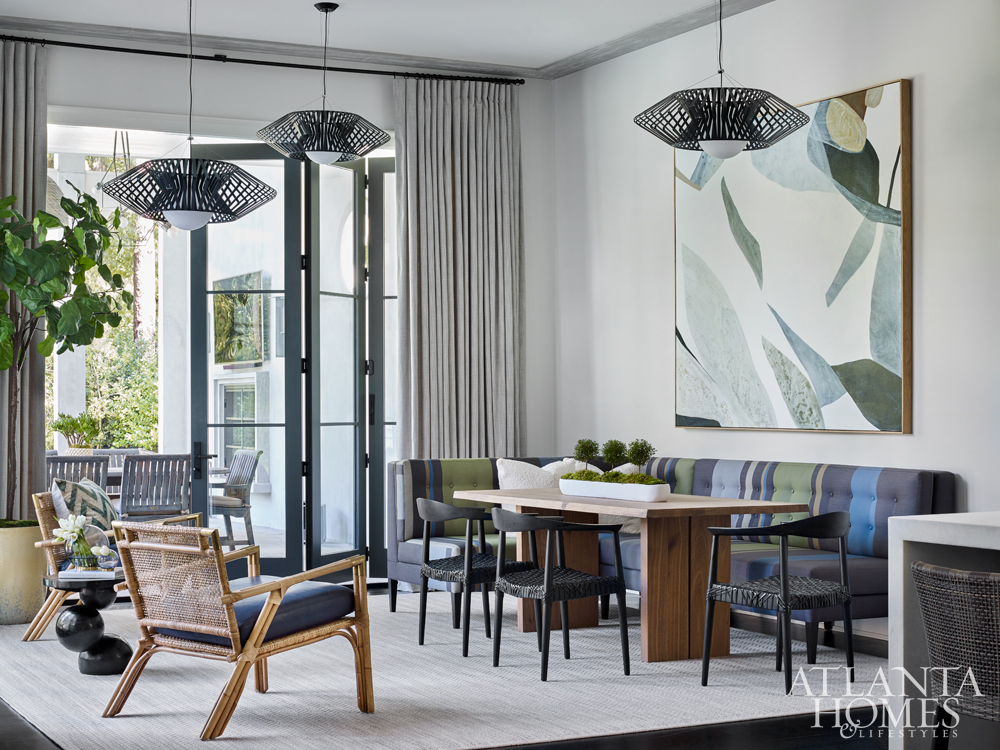 I love how they staggered the lights over the banquette and table. 
In a house that is predominantly muted with shades of blue,
it is fun and unexpected to see orange and blue color blocking on the walls.
What do you think of the house? Do you gravitate towards more modern or traditional?
PhotographY by Emily Followill