I've been trying to spend time outside before the summer heat hits. Charlotte seems to go from winter to summer with one week of spring in between. Nature always recharges me and I find a beautiful garden very inspiring. Although I can't speak for my green thumb, wouldn't it be nice to have a garden like the ones below?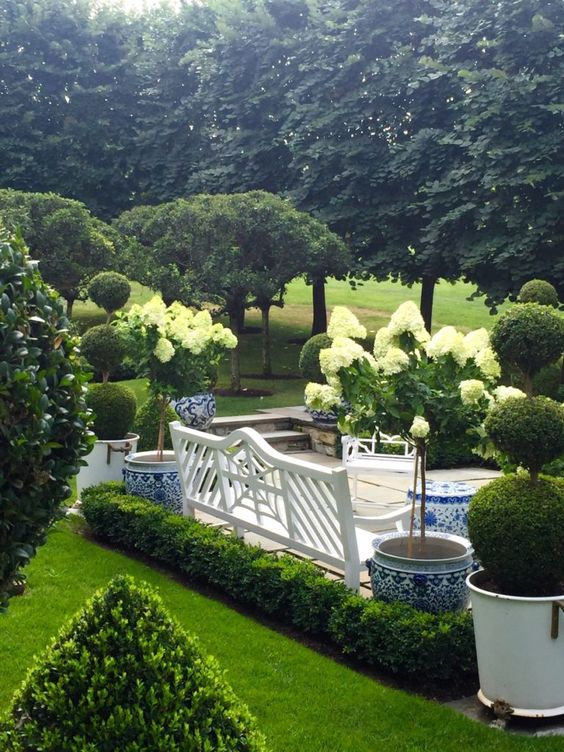 Limelight hydrangeas can add bit of whimsy to a more formal garden.
I love the blue and white planters pictured above, the custom chippendale bench is very chic too.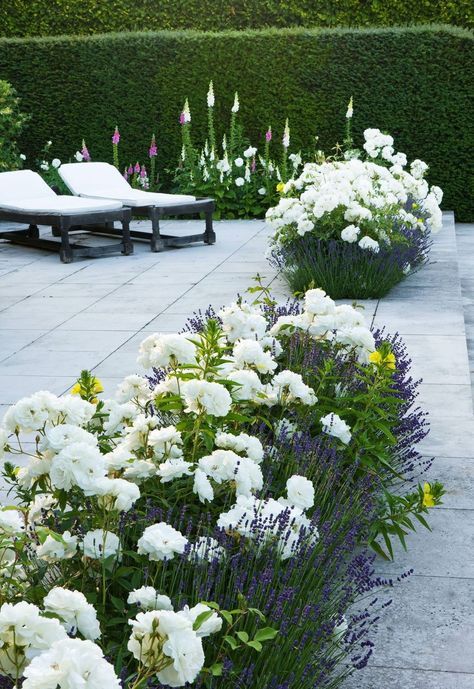 What a clever way to break up a large section of pavers … with wild flowers!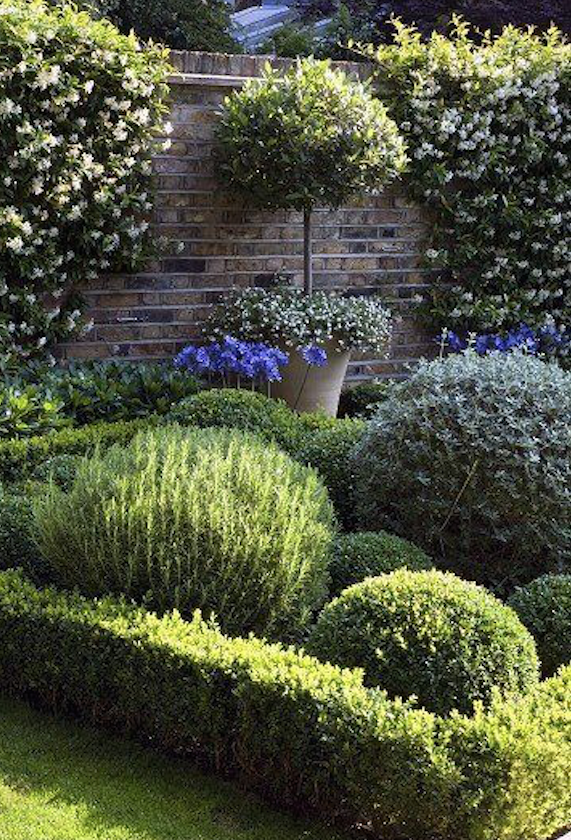 I think the vines on that brick wall are flowering Jasmine, which smell wonderful.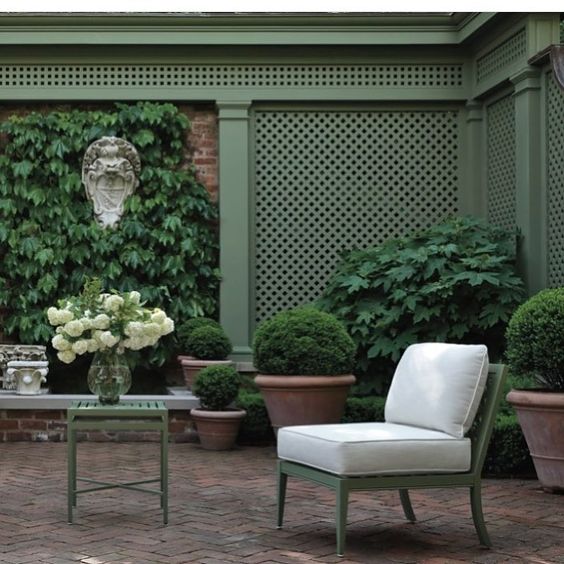 We recently added white lattice work to the back of a pool cabana.
I like the deep, hunter green color chosen above too.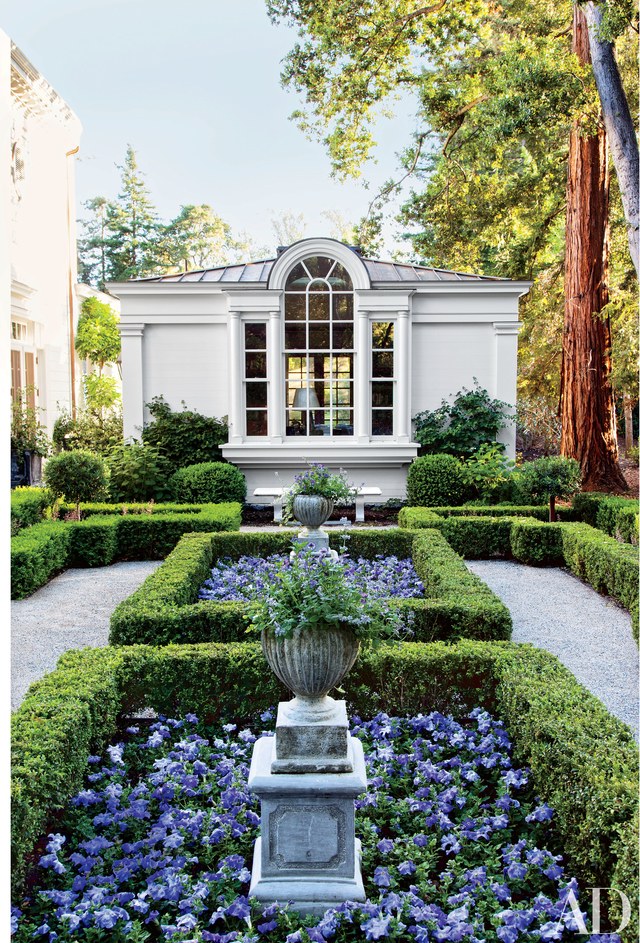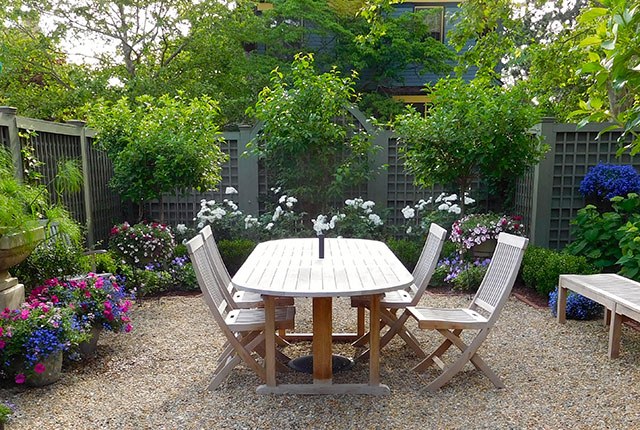 Teak furniture is classic and weathers beautifully.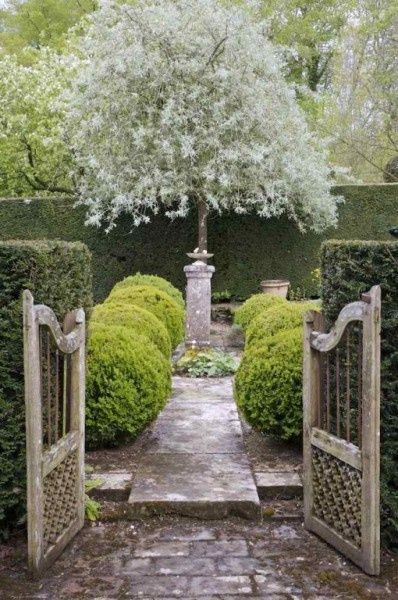 "To plant a garden is to believe in tomorrow."
~ Audrey Hepburn