I've been trying to spend time outside before the summer heat hits and finding sources of inspiration in beautiful gardens.. Nature always recharges me and I find a beautiful garden very inspiring. Although I can't speak for my green thumb, wouldn't it be nice to have a garden like the ones below?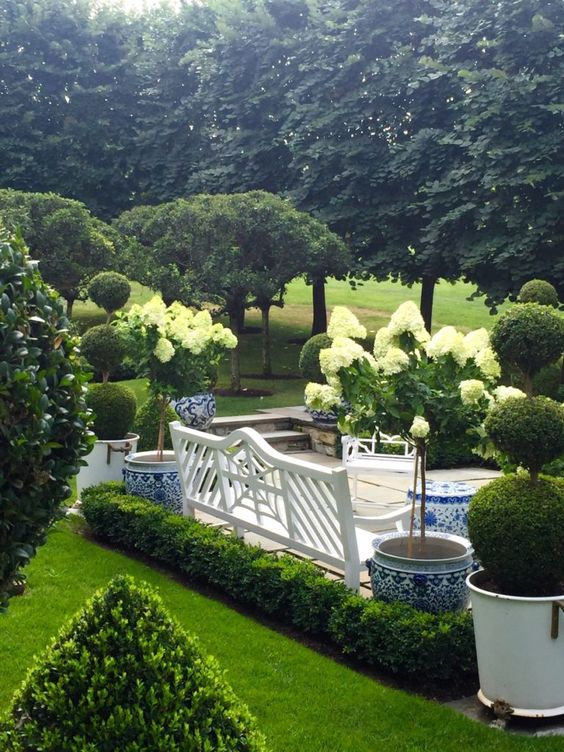 Limelight hydrangeas can add bit of whimsy to a more formal garden.
I love the blue and white planters pictured above, the custom chippendale bench is very chic too.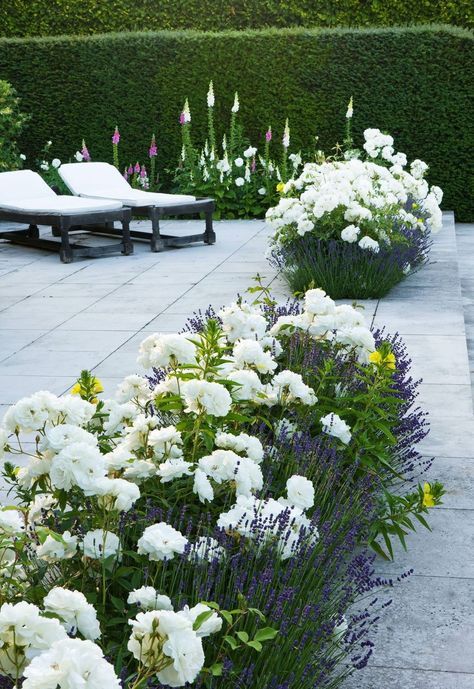 What a clever way to break up a large section of pavers … a small and beautiful garden with wild flowers!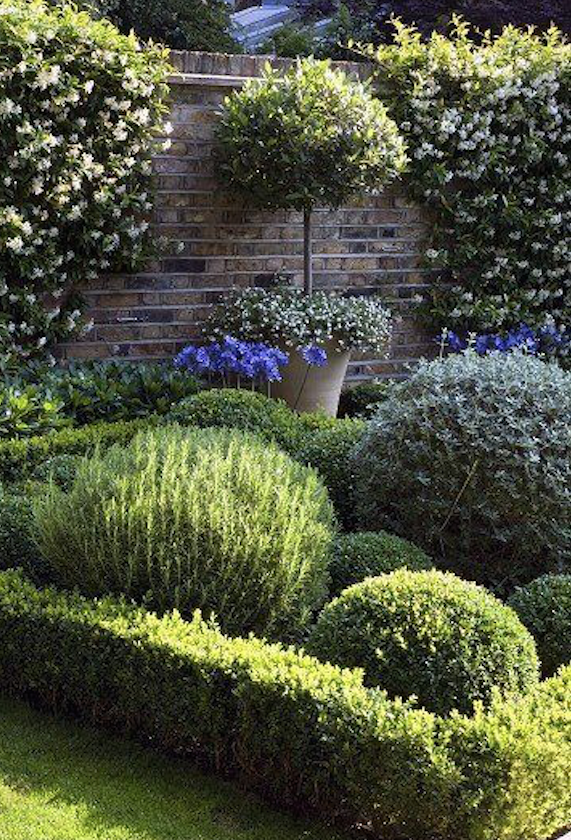 I think the vines on that brick wall are flowering Jasmine, which smell wonderful.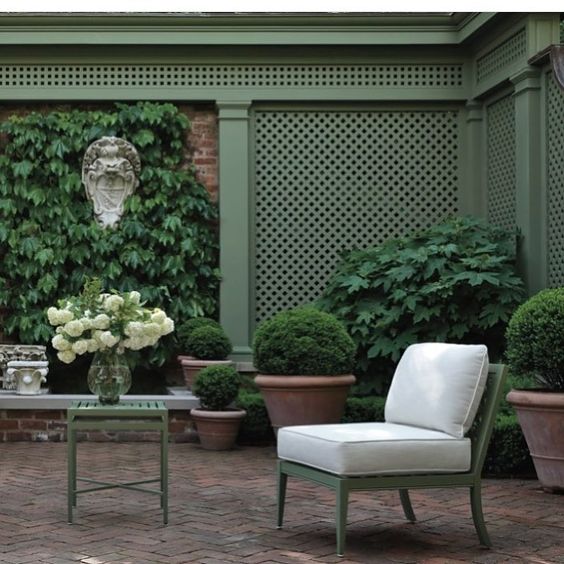 We recently added white lattice work to the back of a pool cabana.
I like the deep, hunter green color chosen above too.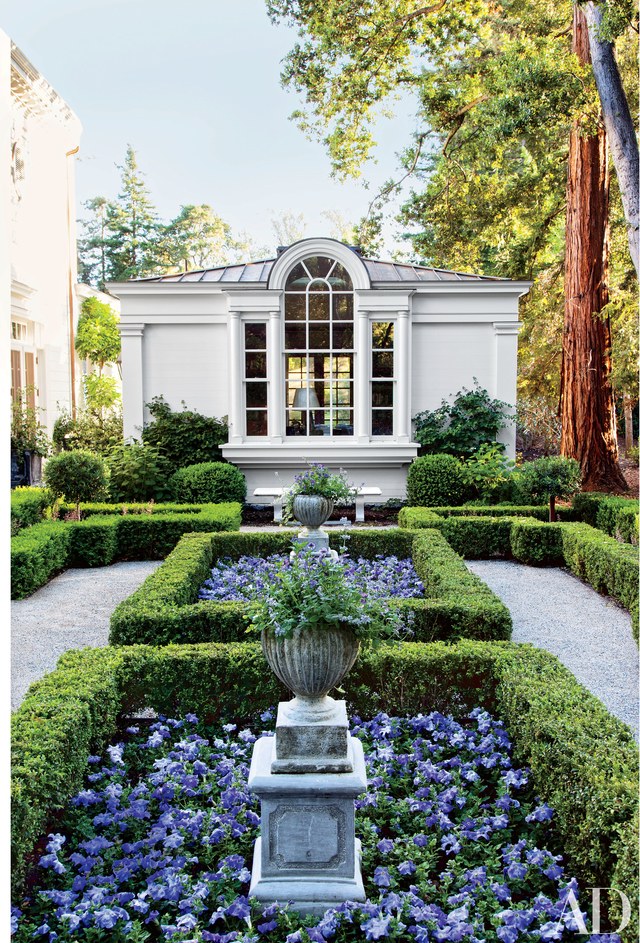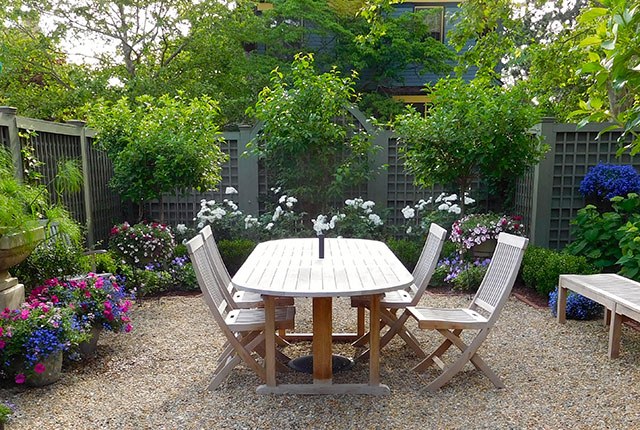 Teak furniture is classic and weathers beautifully.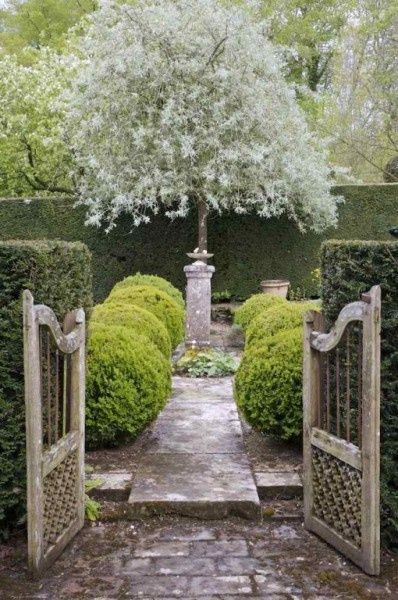 Isn't this the truth?
"To plant a garden is to believe in tomorrow."
~ Audrey Hepburn
LCI Blog Posts you might also like: