how to style a bookcase?
Do you wonder how to style a bookcase? Do you have  empty shelves? Bookcases are a great opportunity to showcase personal collections… not just favorite reads.
.When a bookcase doesn't have sides that you can prop books against vertically, stack them horizontally. The above is a bookcase shown at Mr. and Mrs. Howard during a previous year's High Point Spring Market.
This built-in has allotted space for artwork to hang above the shelves.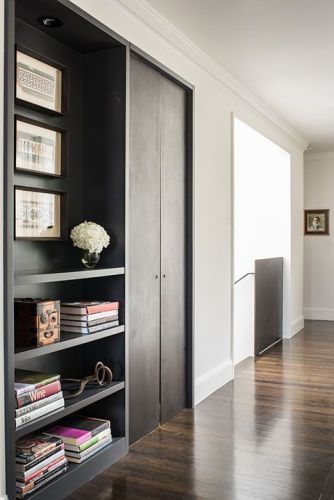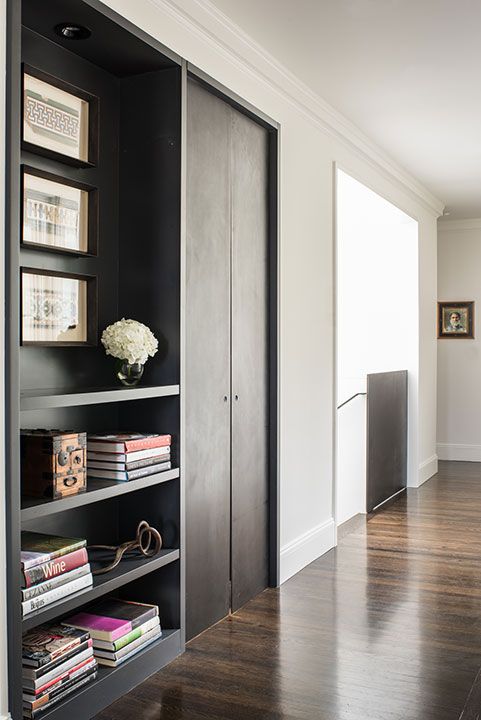 When styling bookcases, I like to incorporate mementos from travel and smaller pieces of artwork. It adds visual interest to the shelves and makes them look more curated and less cluttered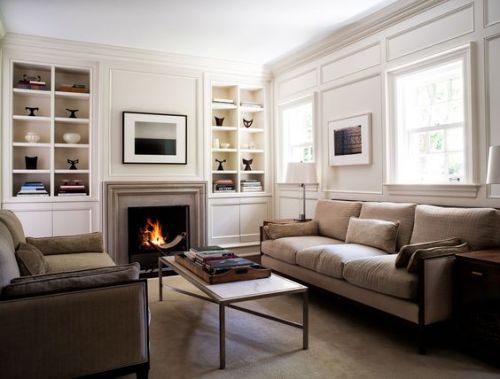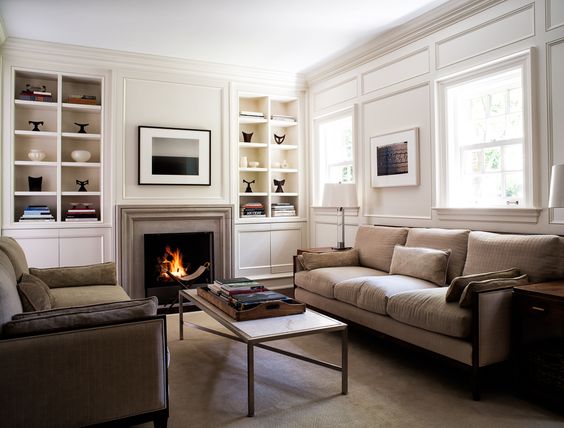 By grouping the items of the collection vs. interspersing them throughout the shelves,
it makes a strong design statement.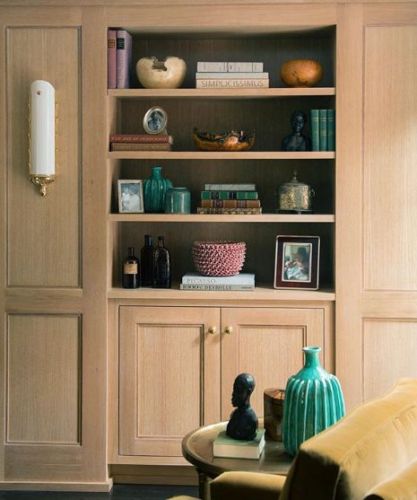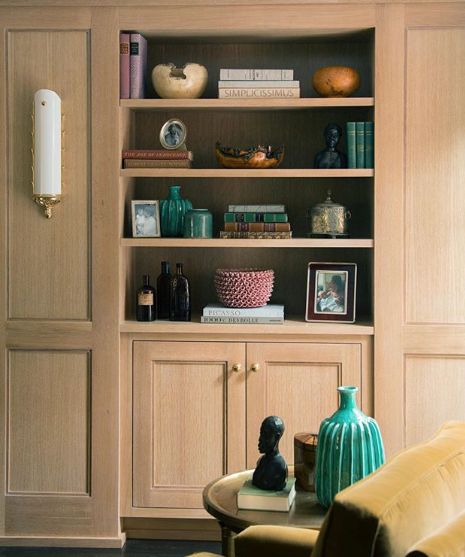 On these shelves, the accessories and books are equally dispersed and still look attractive.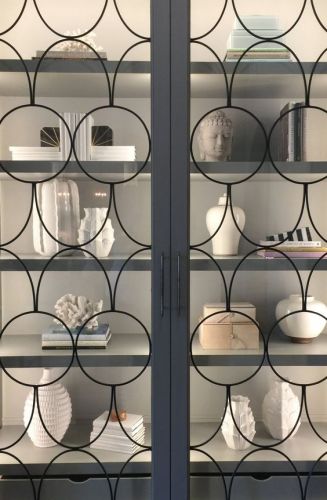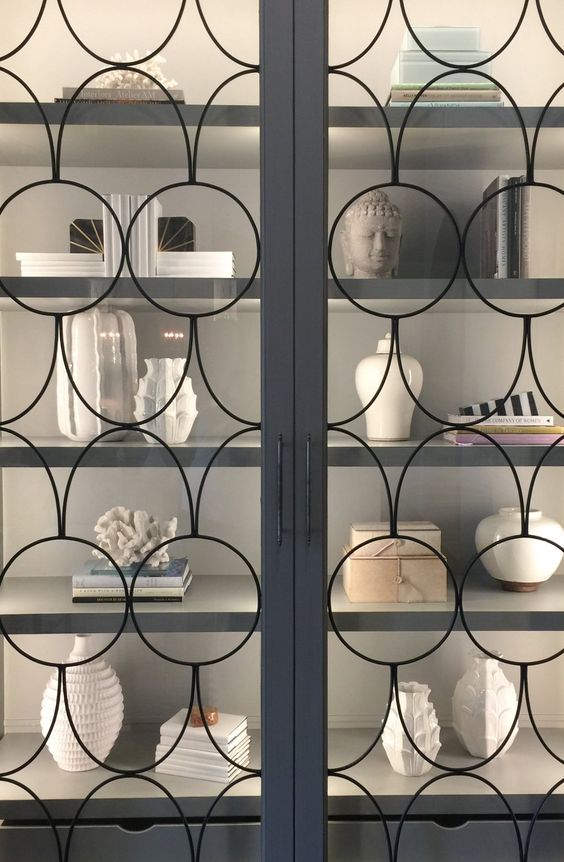 Transparent doors still allow the contents of this bookcase to shine through.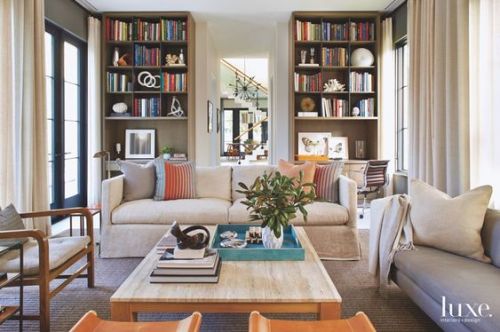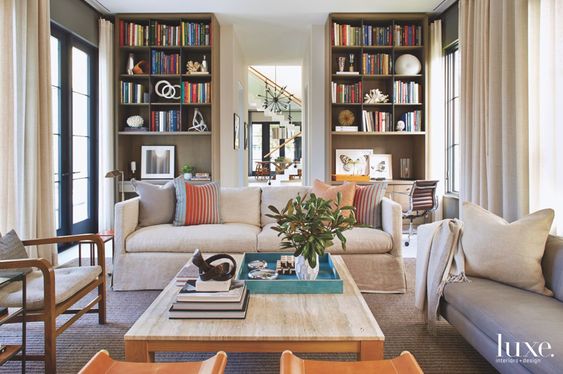 Vertical partitions on these shelves allow for the books to remain stacked horizontal,
right up against accessories.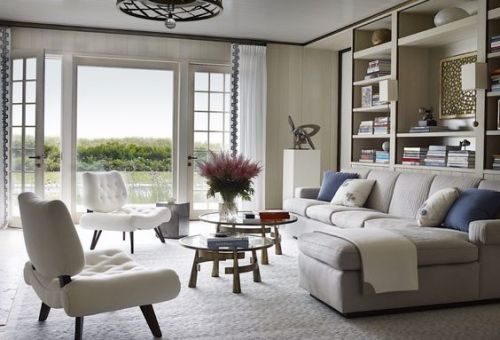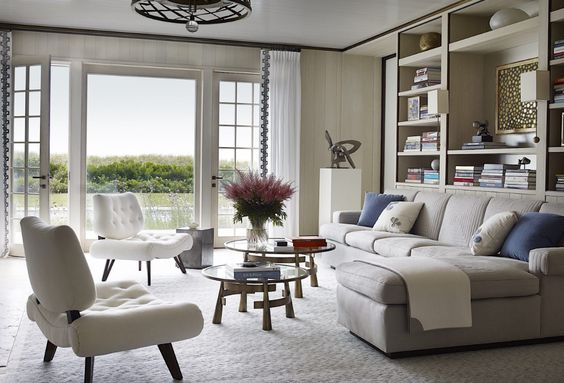 Sconces installed on the bookshelves add another dimension of visual interest.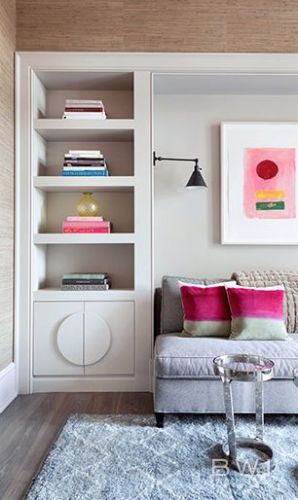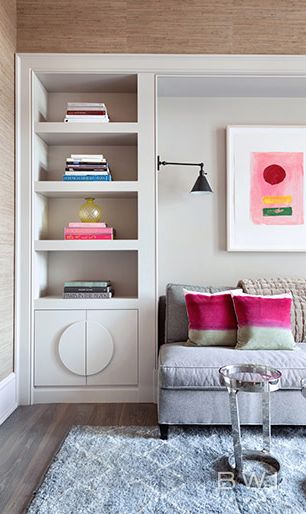 The triangle of pink is connected in the artwork, pillows and book spines.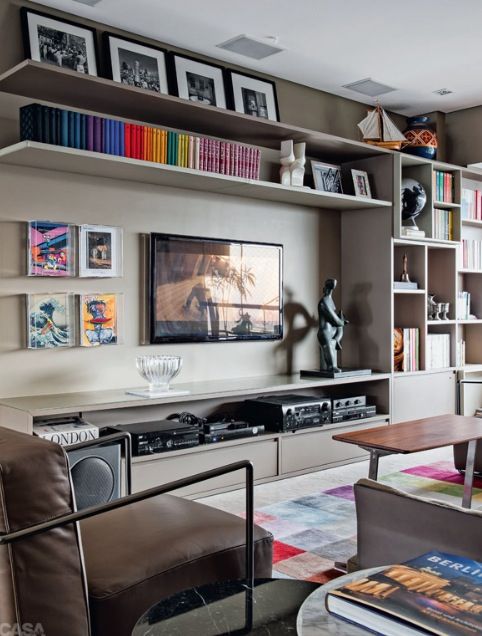 This media room built-in is family friendly and fun with pops of color.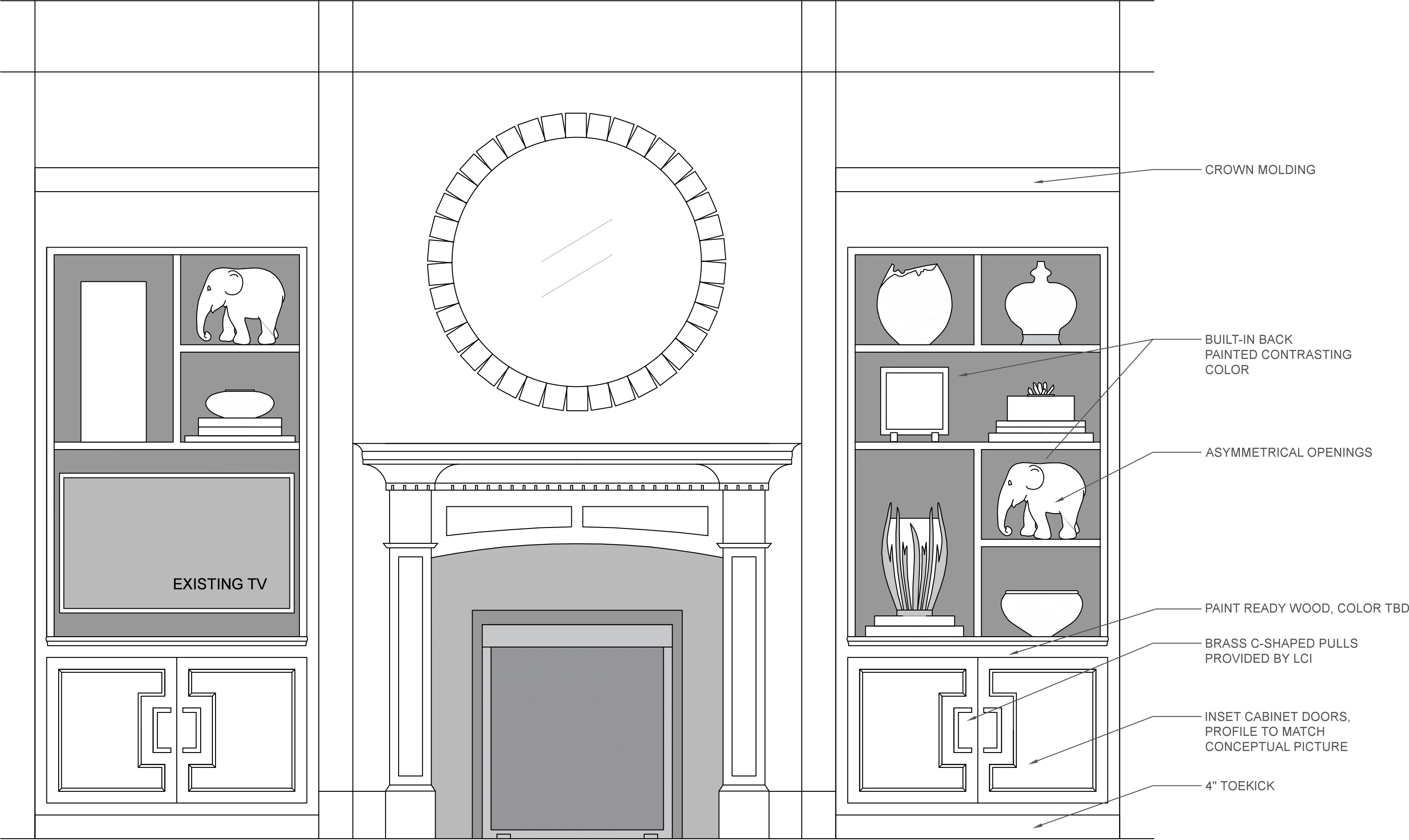 Above is an elevation of built-ins with asymmetrical compartments which Laura Casey Interiors
custom designed for a client's family room.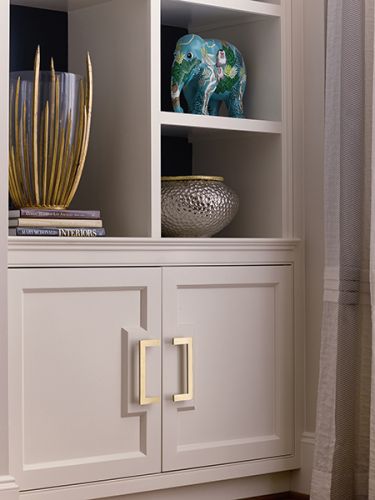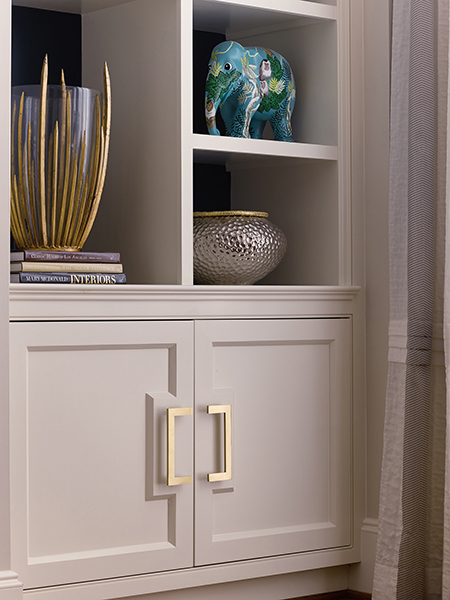 Close up of Laura Casey Interiors custom designed built-ins. 
How do you like to style your bookshelves?
Image Source 1//2//3//4//5//6//7//8//9//10
LCI Journal Posts you might also like:
Kitchen Mixing Materials & Finishes
Chic Bar Cabinets, Perfect for Entertaining