Once we start to transition from winter I often turn to florals for spring inspiration.
Pretty and feminine, florals feel fresh and light. Pulling nature into interiors helps to soften a space.
Layered elements showcase different design opportunities.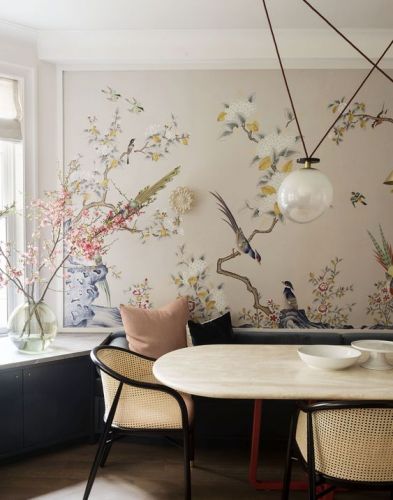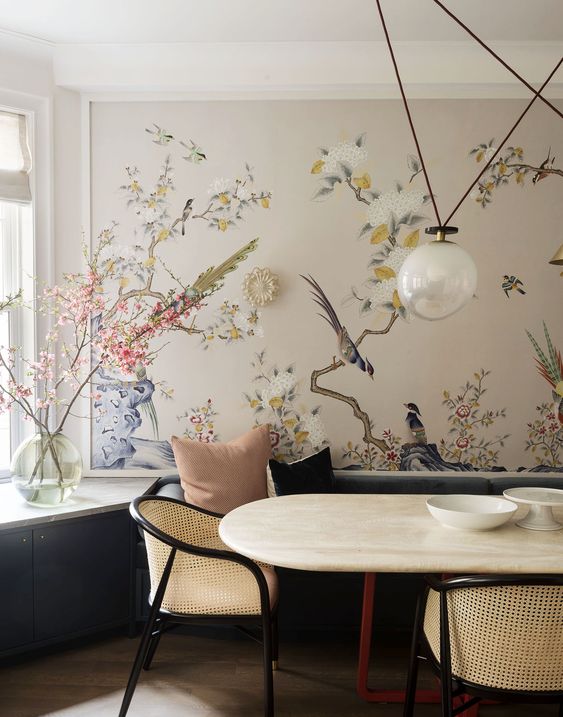 Chinoiserie wallpaper has made a big comeback. Mix it with modern furniture pieces to keep it from feeling stuffy.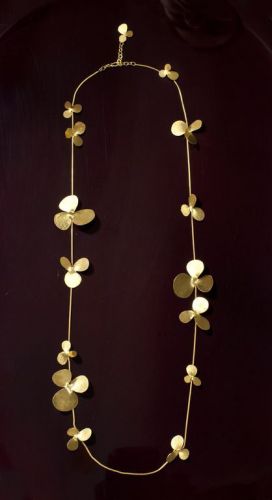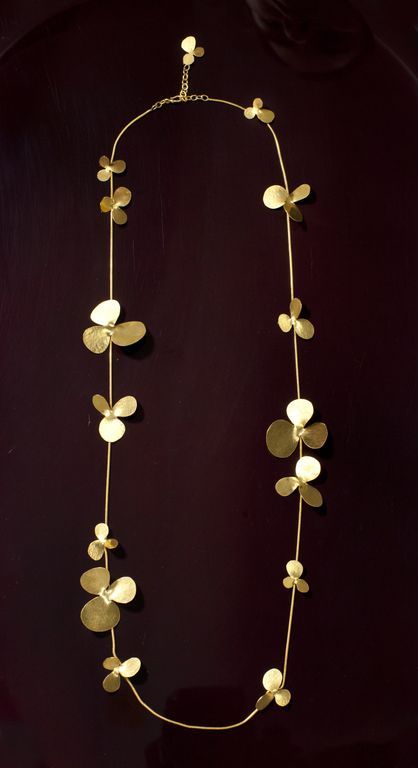 This Herve Van Der Straeten long petal necklace is so pretty.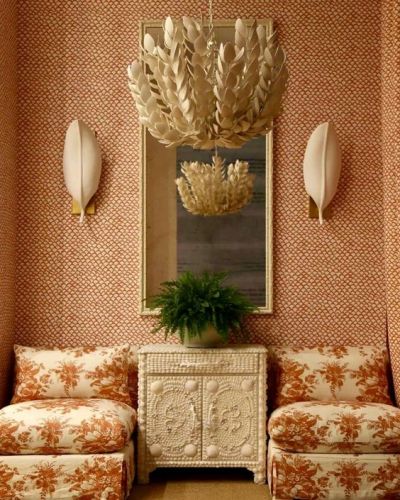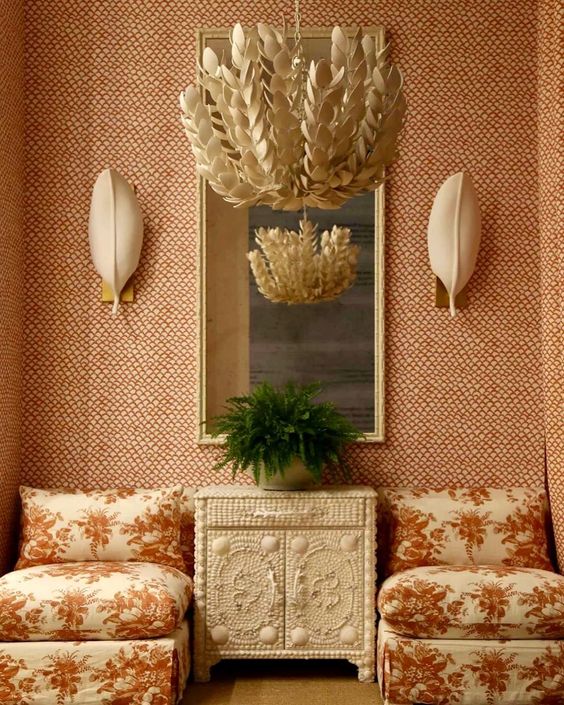 The floral print on the chairs ties in the organic forms of the light fixtures.
To see more of the Laura Casey Interiors project which features the below office click here.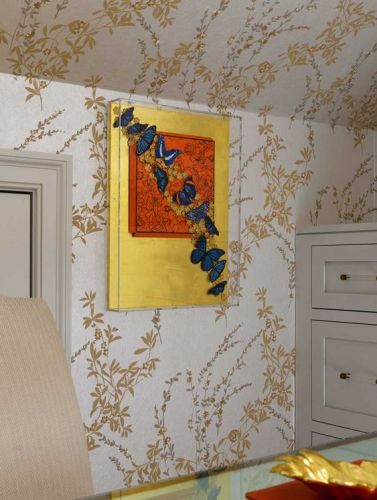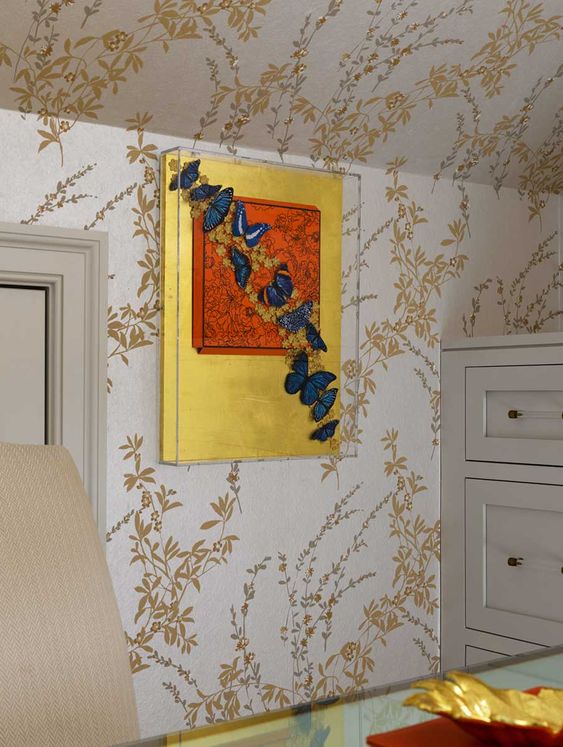 A close up of wallpaper we installed in a client's office,
the perfect backdrop to a custom piece of artwork by the talented  Stephen Wilson.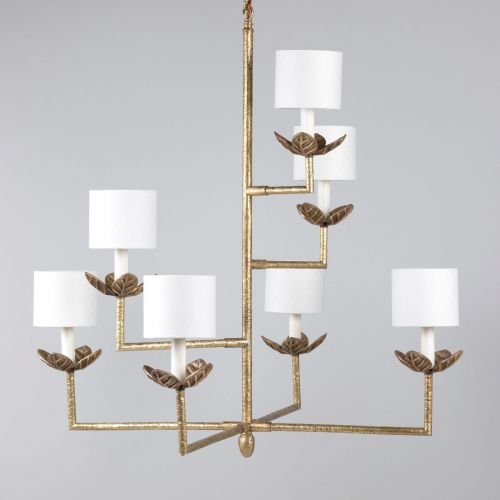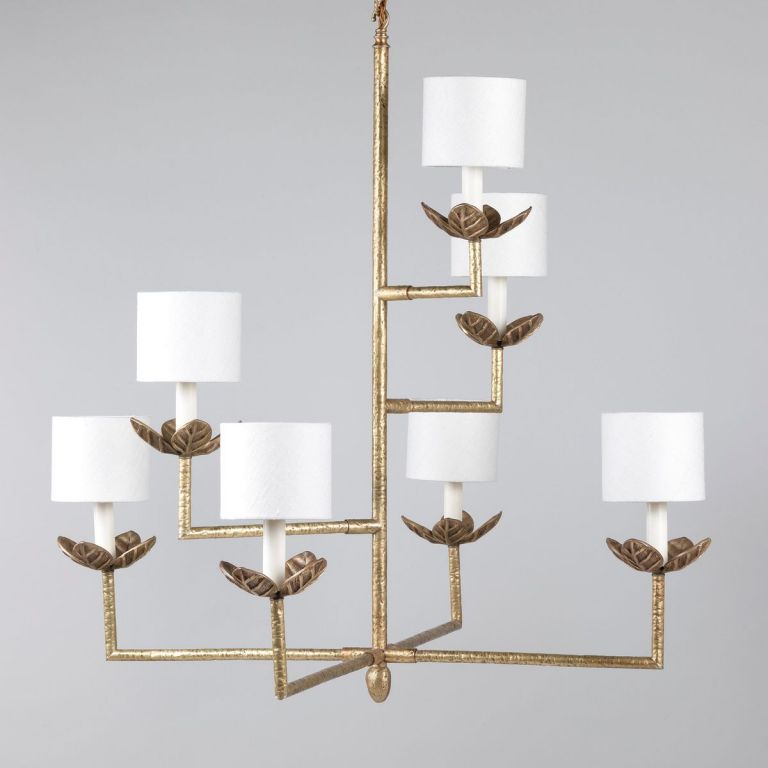 I love this  floral inspired chandelier.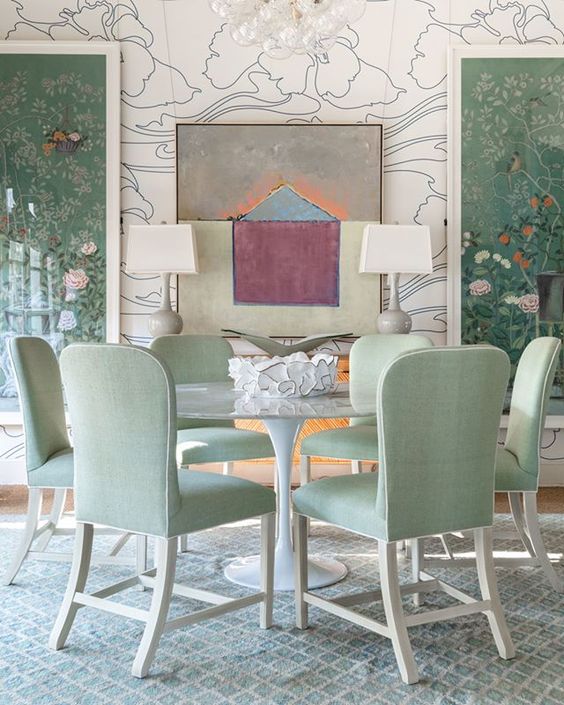 Layering chinoiserie panels over a more abstract floral pattern adds spring inspiration to this room.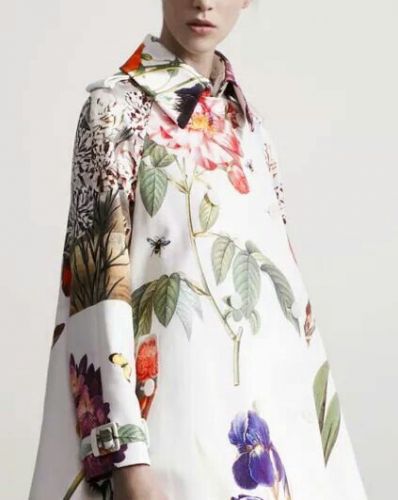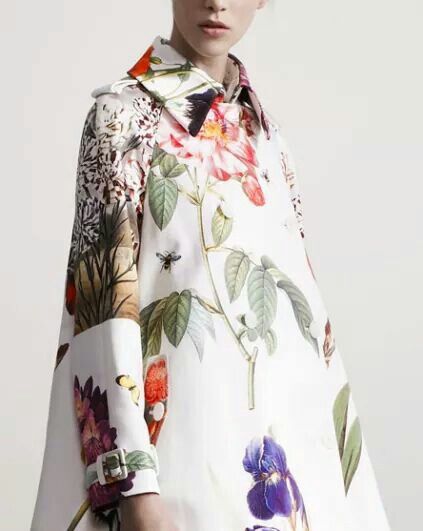 Florals have had a presence on the runway over the past few seasons and seem to be here to stay.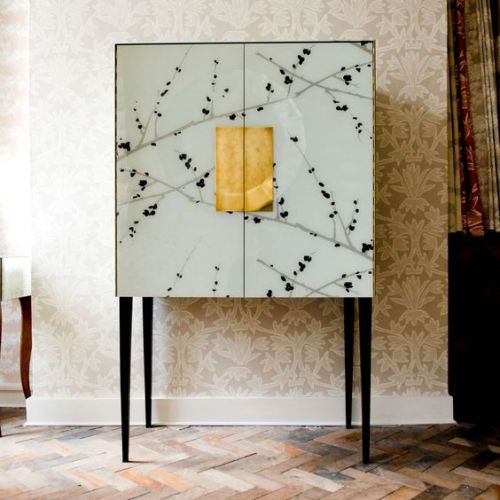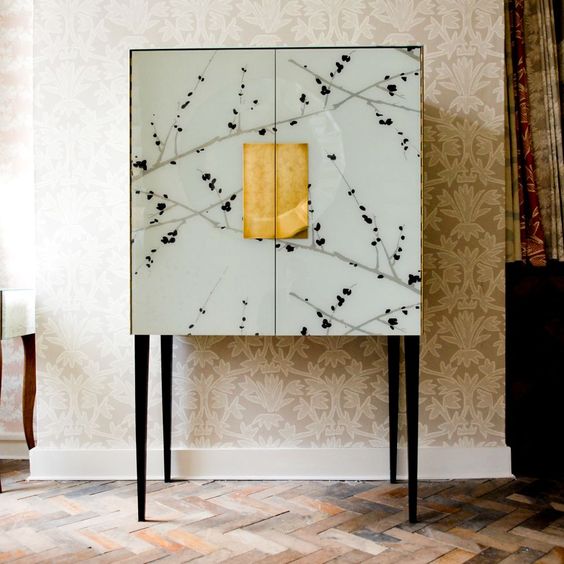 Dainty flowering branch silhouette accents the facade of the bar cabinet. 
There are many ways to find inspiration. Furniture, jewelry, textiles and lighting are a few of our best sources.
Spring is here in Charlotte, we are looking forward to the warmer weather!
What visually inspires you during spring?