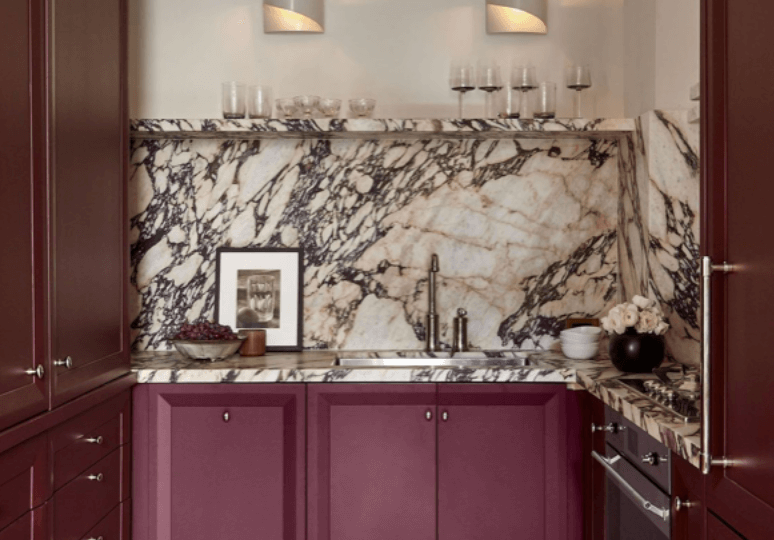 The kitchen is where my family starts the day together, as well as a place for homework sessions, after school snacks, and dinner. When it comes to the most popular kitchen design trends of 2022, I've noticed a few key elements that reign supreme.
Natural inspired materials and finishes
Today's kitchens are full of materials and finishes inspired by nature. Wood finishes, green and blue hues, and natural stone with heavy veining make an appearance in many cooking spaces. Below, you can find a few of my favorite kitchens that incorporate these elements.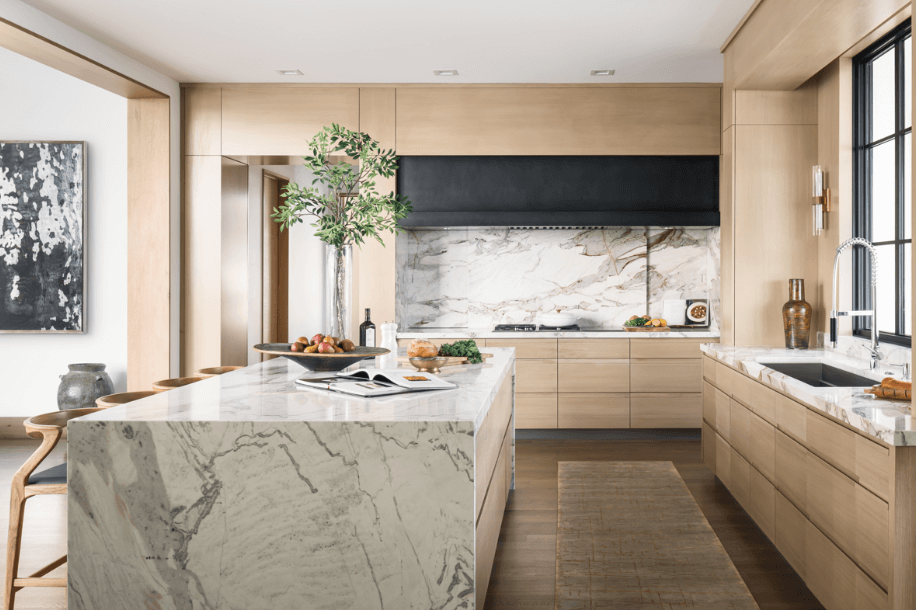 Interior Designer: McCroskey Interiors
Wood tones and marble warm up this large, contemporary kitchen. A space like this one is perfect for the neutral lover whose style leans minimalist.
Architect: Inarc Architects
This marble and wood island serves as the focal point of the kitchen. Sleek stools with a low profile provide function without detracting from the beauty of the space. Keeping accessories to a minimum allows the finishes in this kitchen to make a strong statement.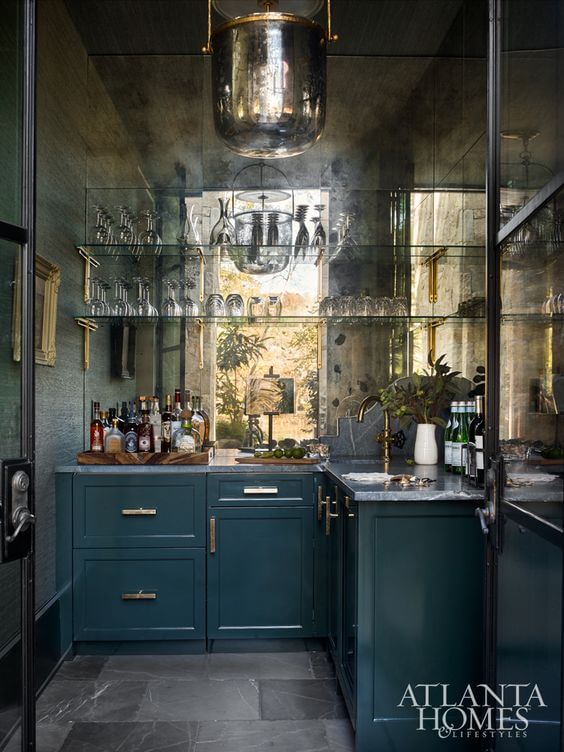 Interior Designer: Melanie Millner
Beautiful blues add a moody touch to this kitchen's home bar station. Don't be afraid to go a bit bold with color; this shade is so sophisticated.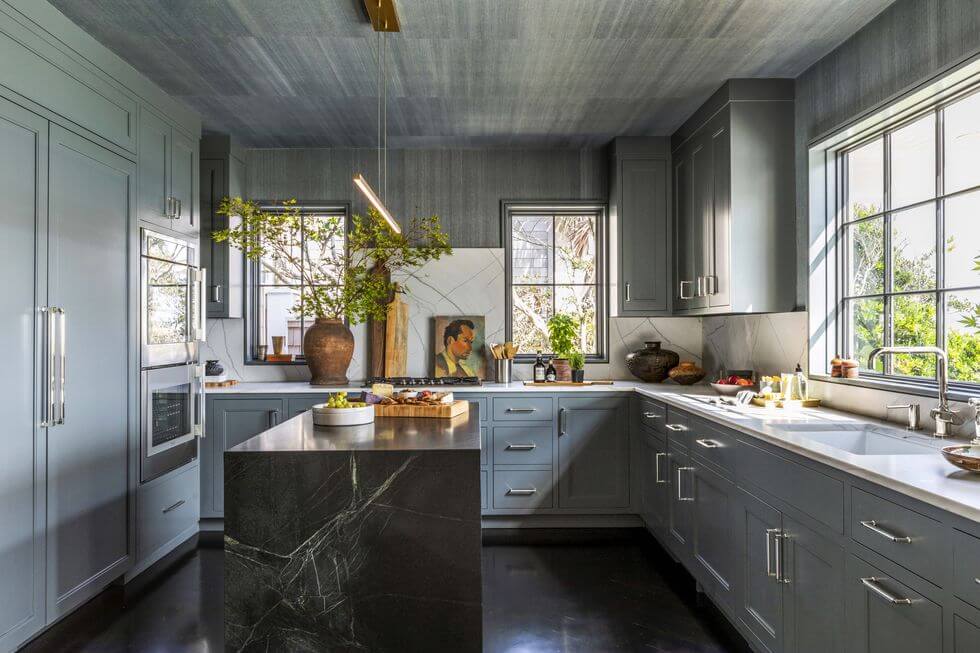 If you prefer something less daring, a gray-blue like this one is still an excellent way to make an impact with color. Paired with a soapstone island, it looks update and high-end.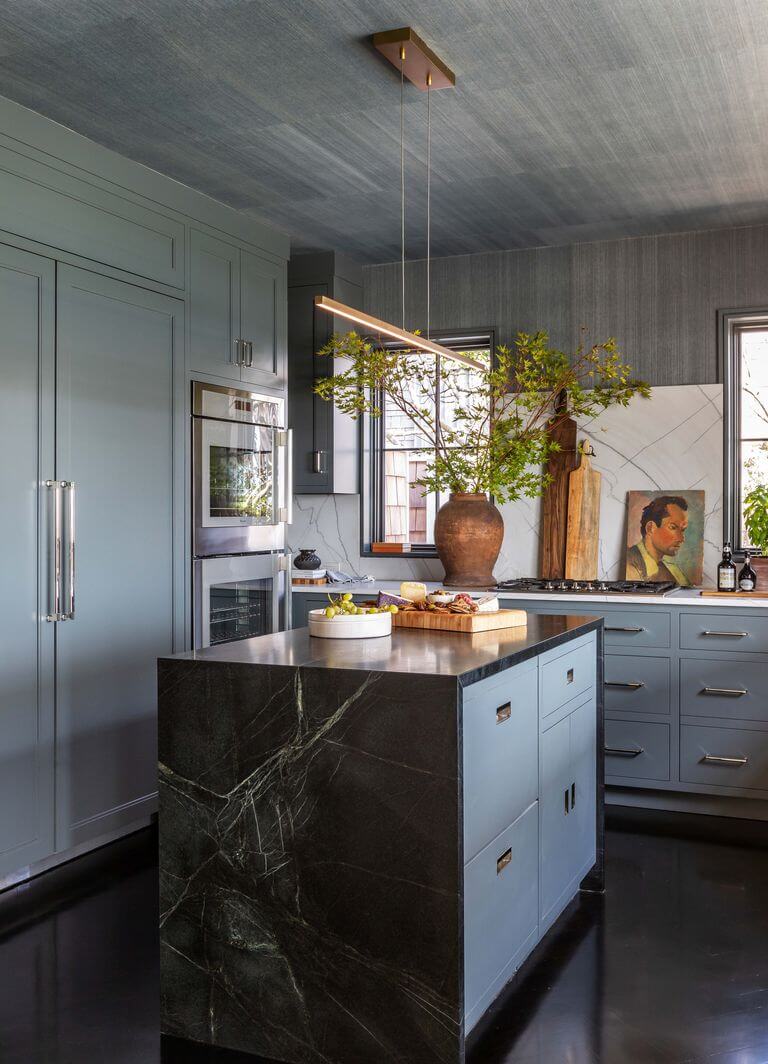 Interior Designer: Kelly Cook
Quirky portrait art and tall branches add personality to this kitchen.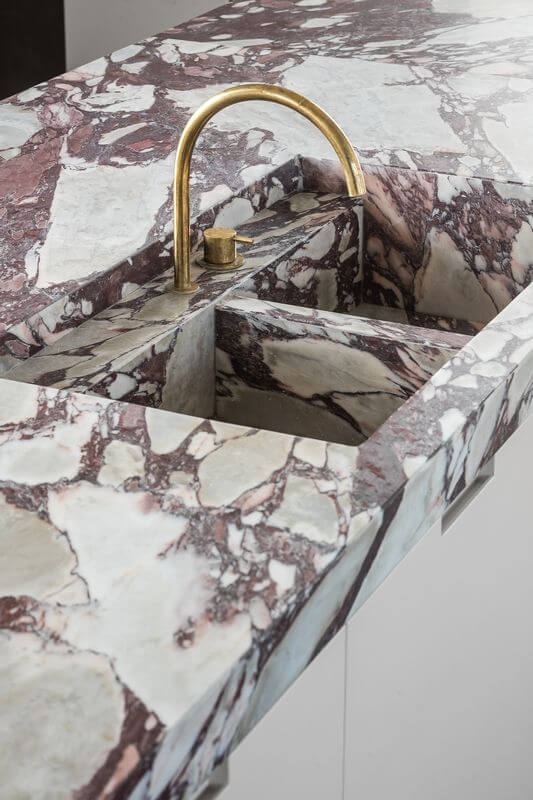 Source
Natural stone with heavy veining serves as a work of art in this kitchen. We can all agree that doing the dishes would be more glamorous in a sink like this one.
ORGANIC FOrMS
Organic touches, such as curved shapes and bold textures, are another one of the main kitchen design trends of 2022.
Interior Designer: Blainey North
A curved light fixture plays to the shape of this rounded kitchen island. Black and white marble adds sophistication to this space.
INCREASED STORAGE AND FUNCTION
While kitchens should of course be aesthetically pleasing, they must also be functional. The more storage available in a space, the better. Today, we're seeing more custom storage options, less upper cabinetry, and distinct, zoned areas for food prep.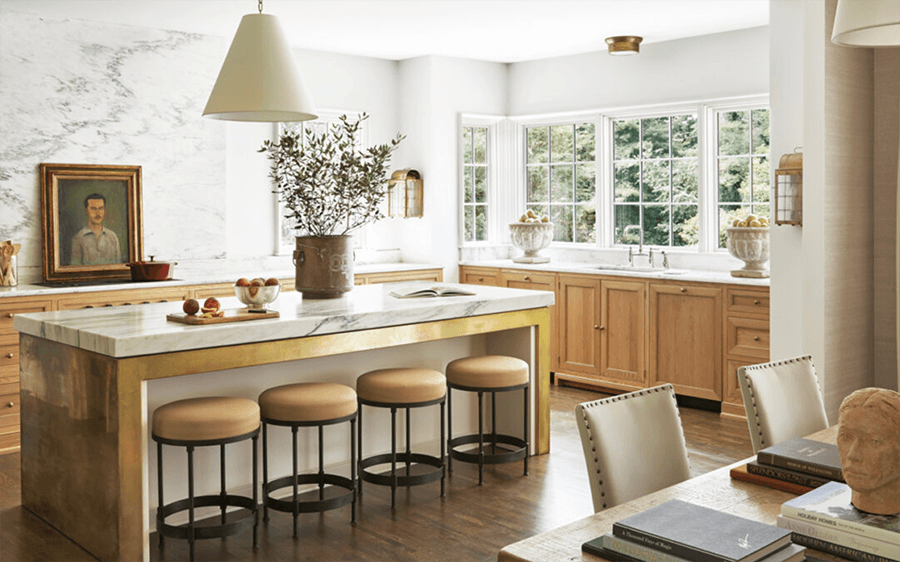 Interior Design: Jason Arnold Interiors
While upper cabinetry is not a part of this kitchen, there is still plenty of valuable storage to be found. An expansive island makes it easy for the entire family to gather and assist in the cooking process.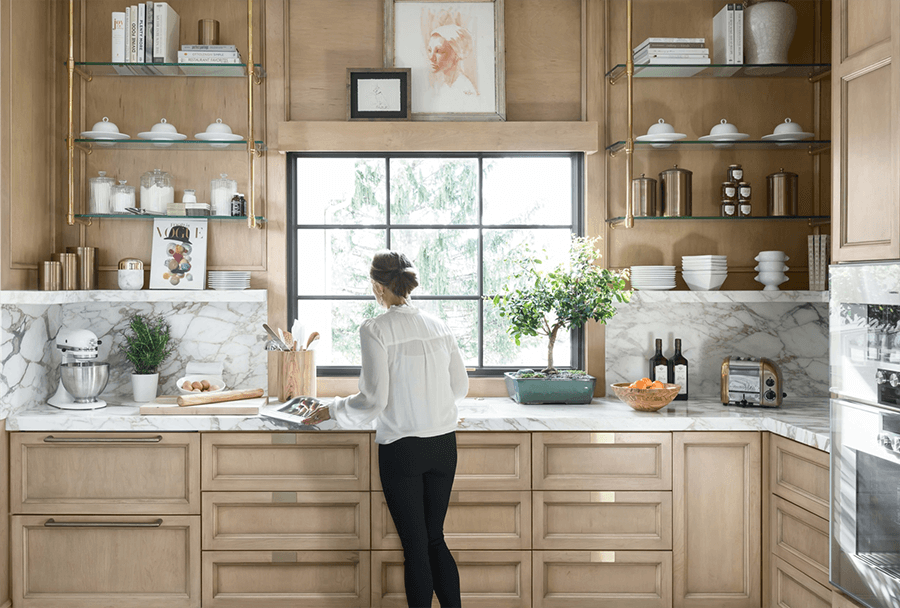 Interior Designer: McCroskey Interiors
Here, stylish open shelving adds function and charm to the kitchen. Simple, neutral colored canisters and accents prevent the shelves from appearing too cluttered.
MARBLE LEDGES AND SHELVES
I've also noticed an increased use of marble ledges and shelves paired with a marble backsplash. Whether cabinets are neutral or painted a bright color, marble remains en vogue.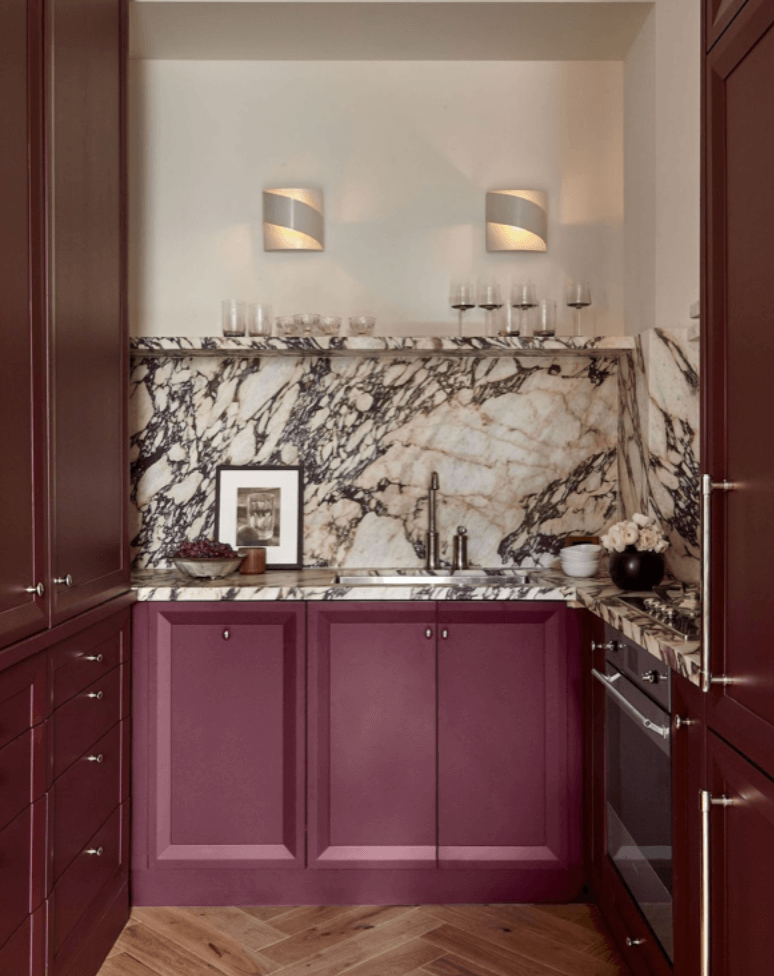 Interior Designer: Cochineal Design
Here, aubergine colored cabinetry looks extra luxe when paired with a marble backsplash and accompanying ledge. Do not hesitate to pair more vibrant hues with marble; the result can look stunning!
What have you noticed to be key kitchen design trends of 2022?