We all know that the headboard is more than just a functional feature in the bedroom. Headboards provide added comfort when lounging in bed and help make a space appear more complete, but they also serve as a means for making a major style statement. Whether you're designing your primary bedroom, a child's room, or the guest bedroom, you truly can't go wrong with a headboard that wows.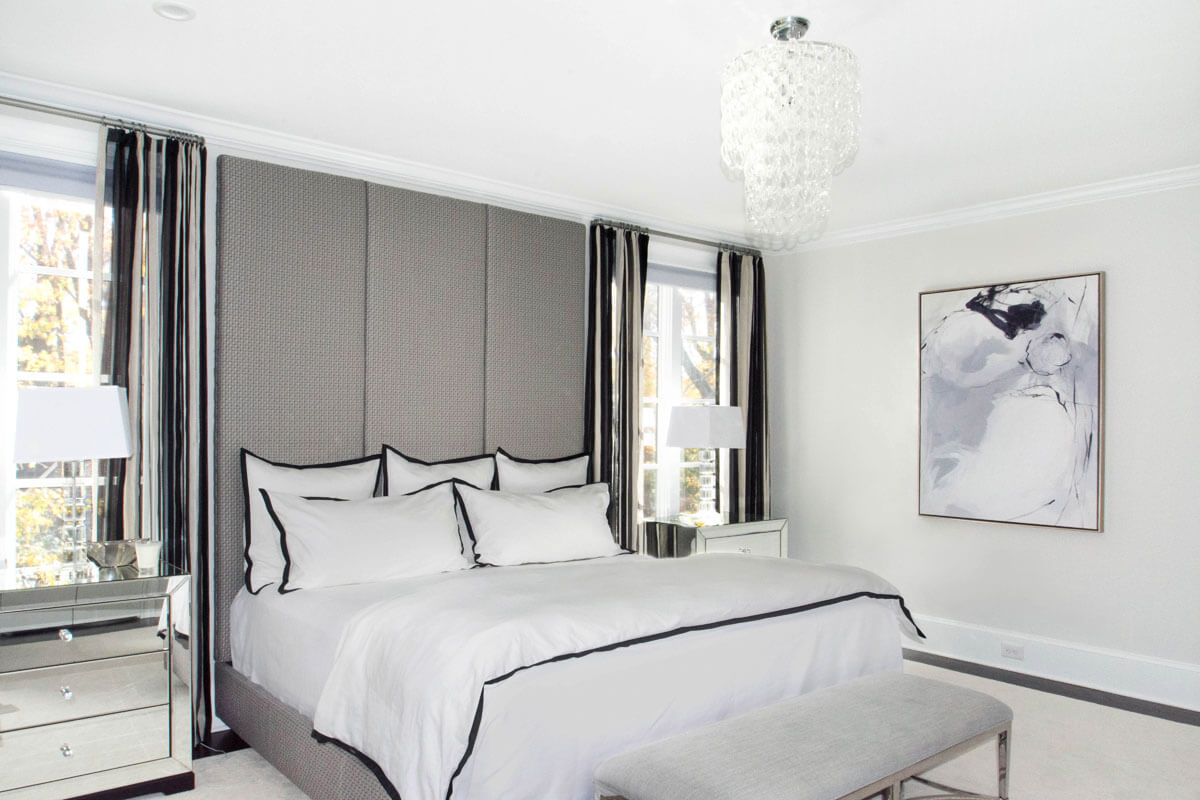 If you're fortunate enough to have a bedroom with extra high ceilings, think about going tall when it comes to the headboard. In my Contemporary City Townhouse project, I incorporated an oversized headboard in the bedroom for a dramatic touch. I stuck to a neutral color palette so as not to overwhelm the space, but there is nothing wrong with opting for bold fabric if that's more your style. Tall headboards like these are also excellent for concealing noise—that's why you'll find them in many luxe hotels, too!
However, adding a statement headboard of this scale is not feasible in every bedroom, which is why I also draw inspiration from beautiful but smaller sized options as well. Take a look at a few of my favorites below.
Horizontal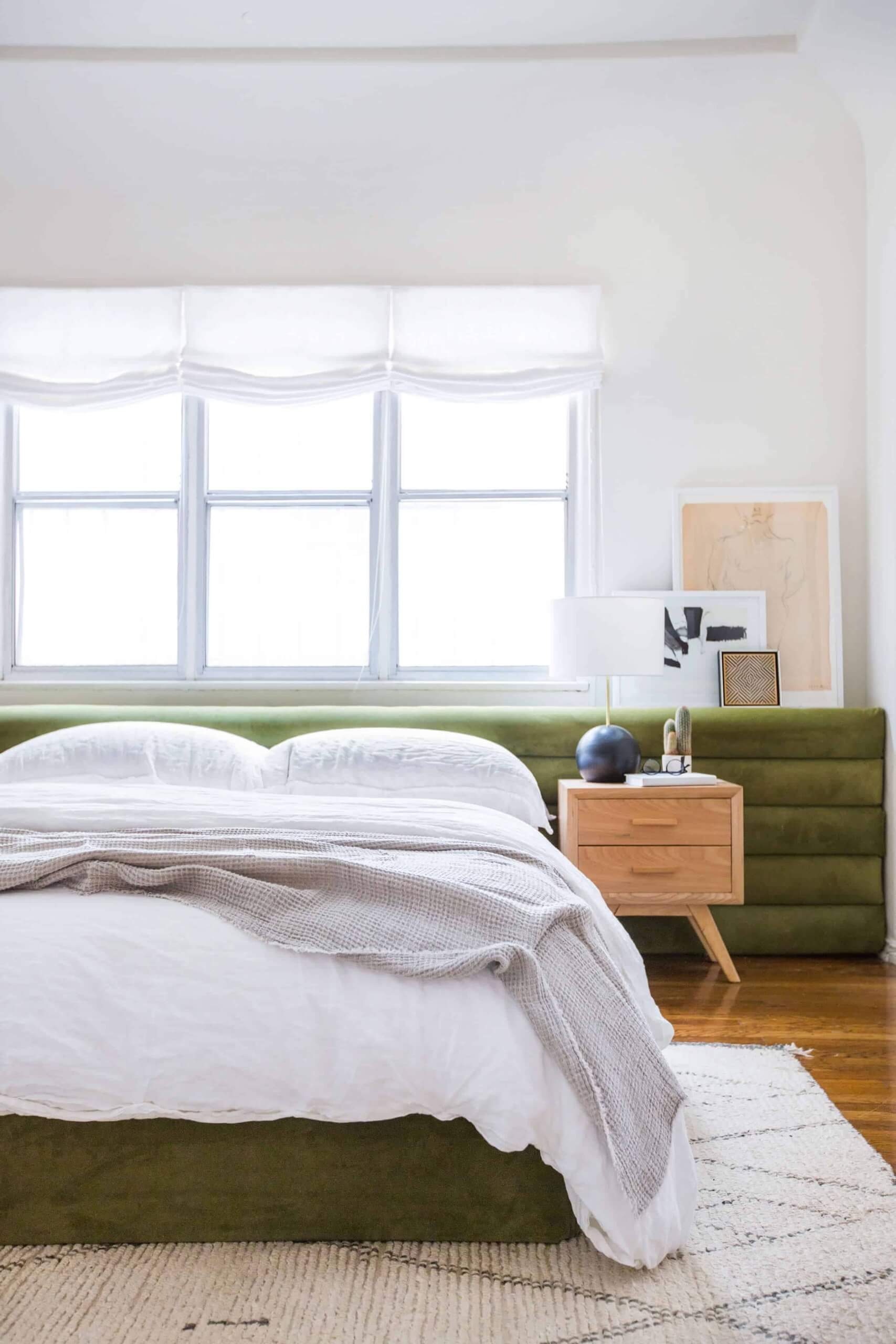 If your style leans contemporary with a bit of glamour, an oversized, velvet headboard couldn't be a better pick. This one expands beyond the bed frame for added extravagance.
Scalloped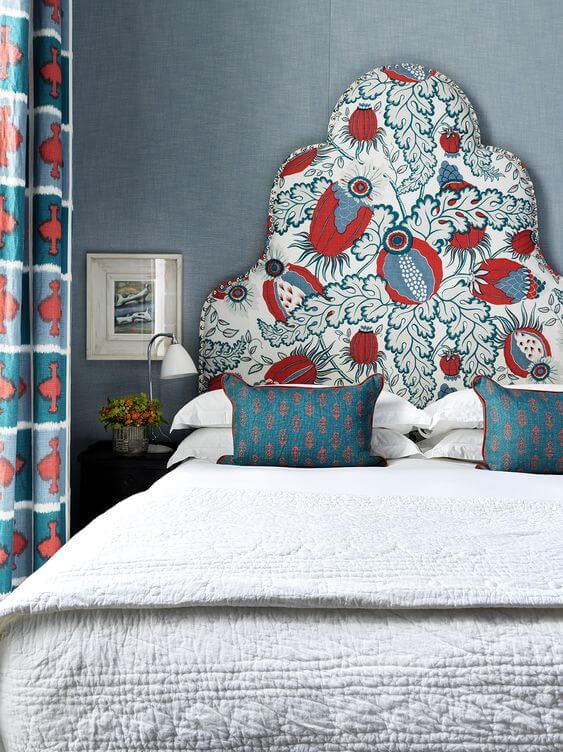 Designer Kit Kemp, the brainchild behind the Firmdale Hotels in NYC and London, is known for her use of tall, scalloped headboards full of pattern. Pops of pattern are always welcome in the bedroom; by no means does it have to be a space devoid of color entirely. This playful, British-inspired look is having a major resurgence as of late.
Half Moon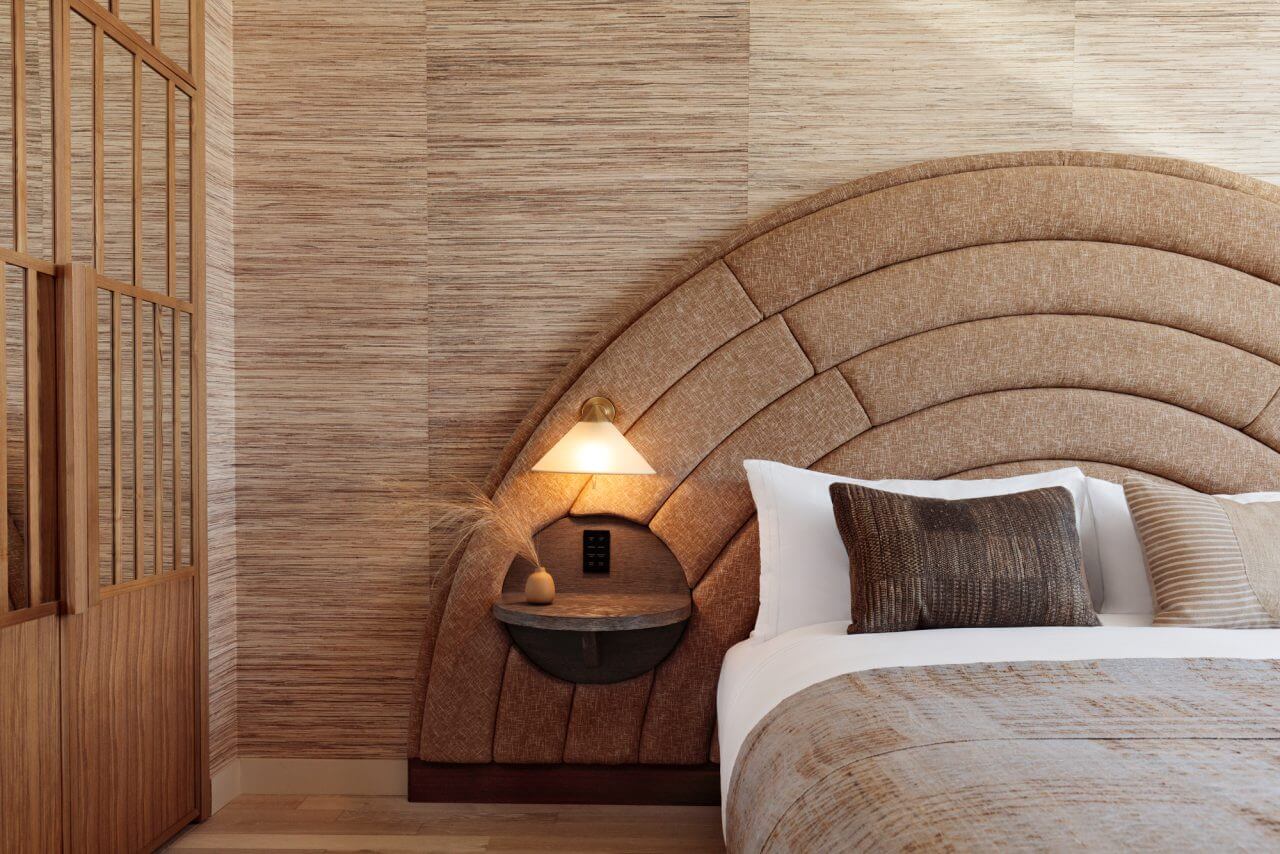 But if you're feeling more modern, you can also choose to go circular when selecting a statement headboard. For example, designer Kelly Wearstler included half circle headboards in her rooms at the Proper Hotel in Santa Monica. The end result is moody in the best way possible. Plus, it demonstrates that even neutrals can be used to make a bold statement.
Which style of statement headboard are you most drawn to?