The screened porch is such an integral part of many homes in the south. The porch is a welcoming place to gather with family and friends while avoiding the presence of critters and extreme heat. It also bridges the gap between indoors and out and presents so many decorating opportunities.
I find myself inspired by screened porches that essentially feel just like family rooms. Have fun with color and pattern the way you would indoors and don't hesitate to incorporate artful accessories. Vases, coffee table books, mirrors, and even floor lamps can look wonderful on screened porches; there's no need to solely relegate these pieces to the indoors.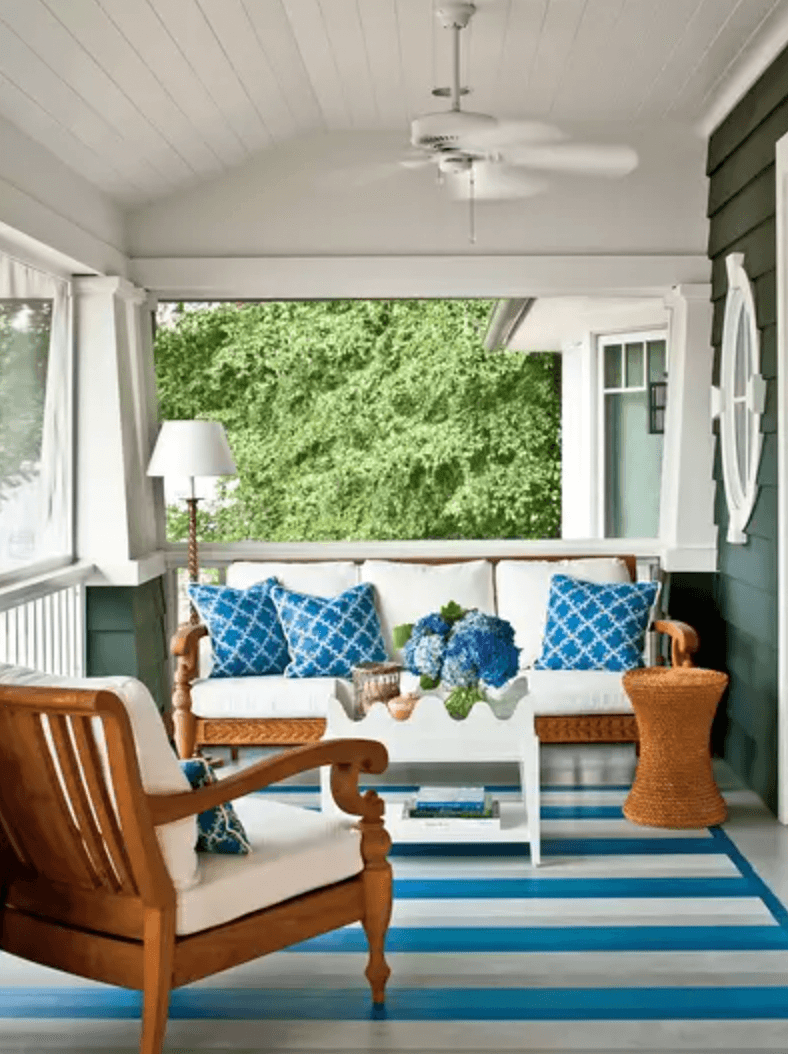 The screened porch shown here is an excellent example of a space that offers both form and function. I was immediately drawn to the adorable scalloped coffee table and wicker side table present in the space; they're so chic while being extremely practical. Think about how you plan to use this space when selecting your furniture. If you picture sitting outdoors as you sip your morning coffee or unwind with a cocktail, a side table is essential. Alternatively, if you see the porch being a space in which you'll enjoy meals with the entire family, you'll want to opt for a dining table and set of chairs. Additionally, a coffee table makes it easy to set up shop to work from home via the porch when the weather is pleasant. There is no right or wrong way to use a screened porch, so prioritize your lifestyle and household needs first.
A rug can also make a screened porch feel more defined and cozy. I am always a fan of a classic striped rug as shown here, which complements so many styles of furniture.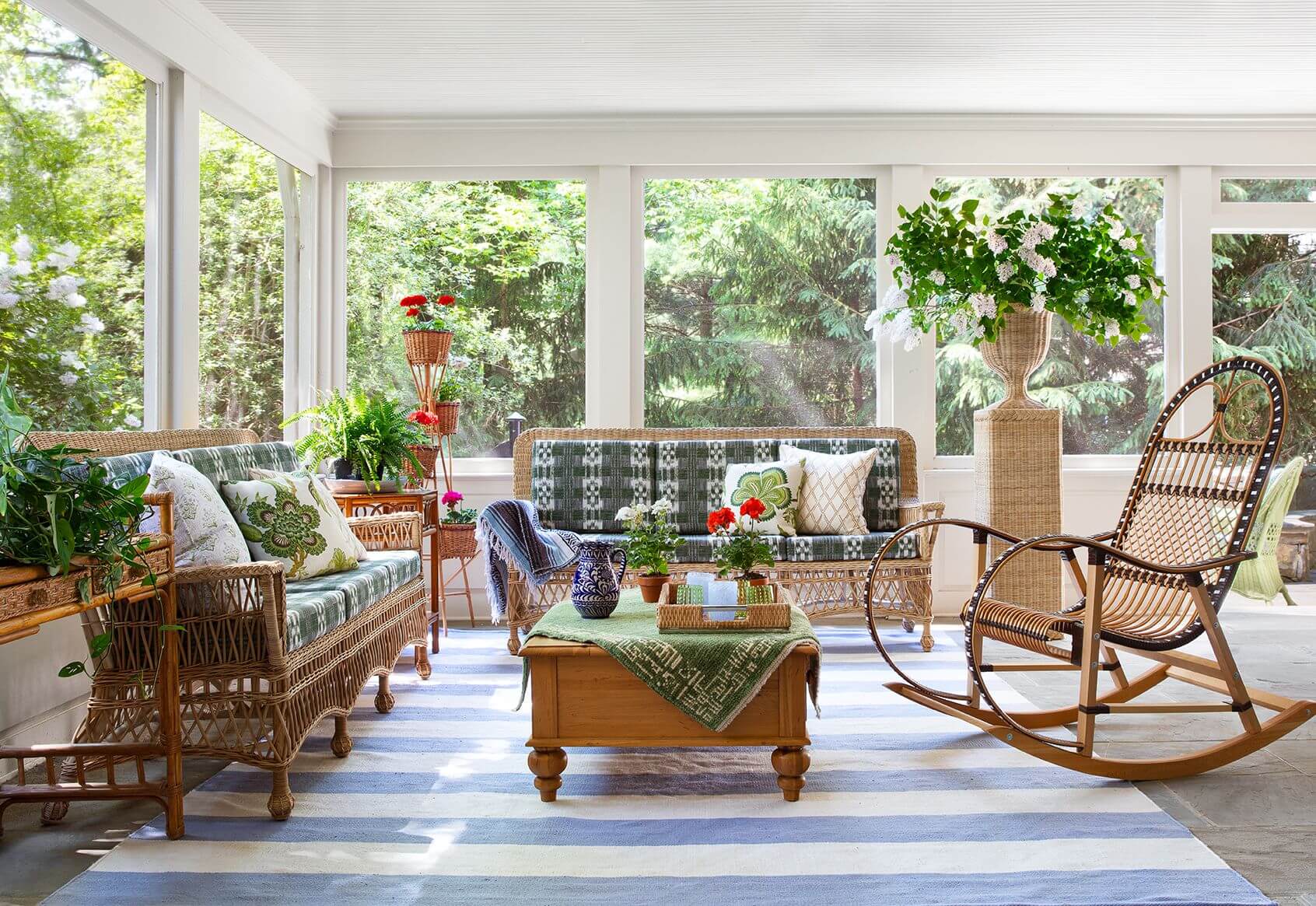 Wicker furniture looks lovely on a screened porch. Above, designer Ariel Okin incorporated many different types of wicker pieces on her own screen porch. She also played with various textiles and patterns to make the space truly pop. Don't shy away from prints that speak to you, as pattern adds so much personality to a space.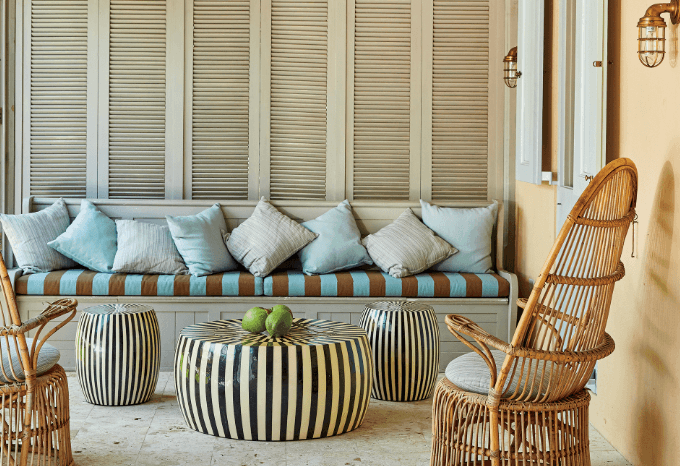 Mixing different color schemes can also bring a playful touch to the screen porch. Here, various types of striped pieces play together nicely and make a sophisticated statement.
All in all, the screened porch is about relaxation and fun, so don't forget that during the design process. Bring in the wicker, color, and pattern, and you'll have a perfect porch.