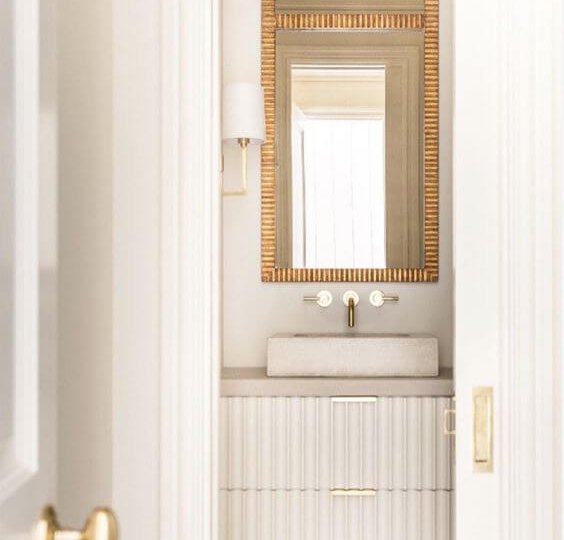 When it comes to 2022 bathroom trends, I am seeing a lot of organic materials and finishes. For example, wood finishes, green and blue hues, and natural stone are quite popular. Below, I'm sharing some of my favorite bathrooms of the moment, which I find to be inspiring.
The bathrooms shown here feature stunning green onyx, which pairs wonderfully with brass or black hardware.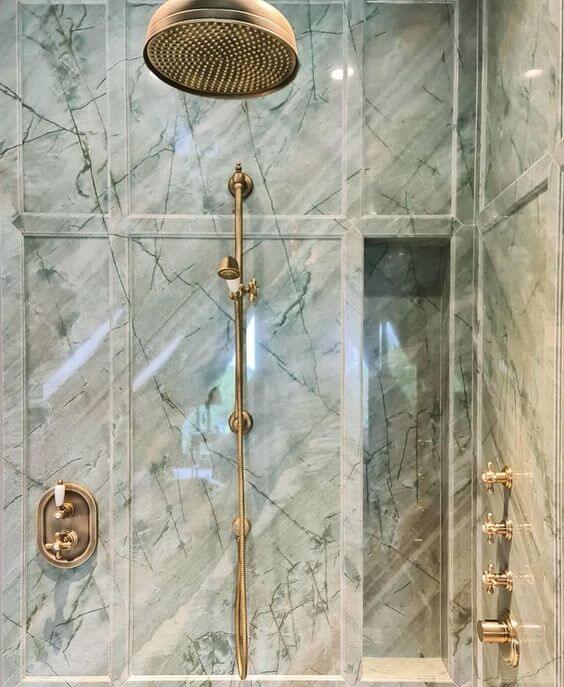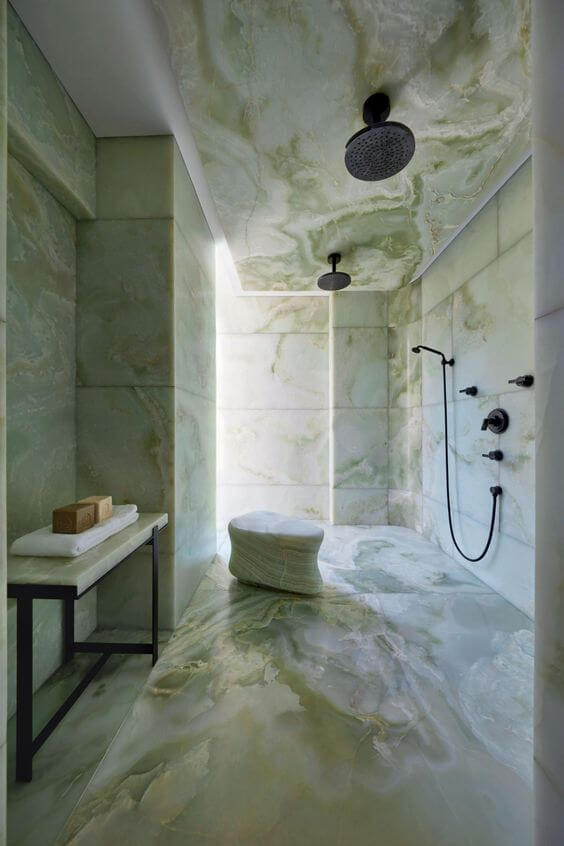 If you prefer a contemporary looking bathroom, light wood is an excellent choice. This space appears airy and welcoming and features sophisticated touches like artful sconces and marble accents.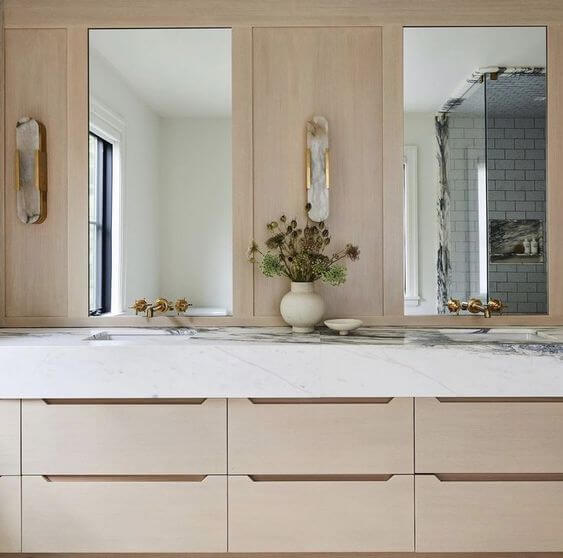 This light wood bathroom features chic bronze trim. The oversized bronze and white sconces selected for the space really pop and keep the space looking cohesive.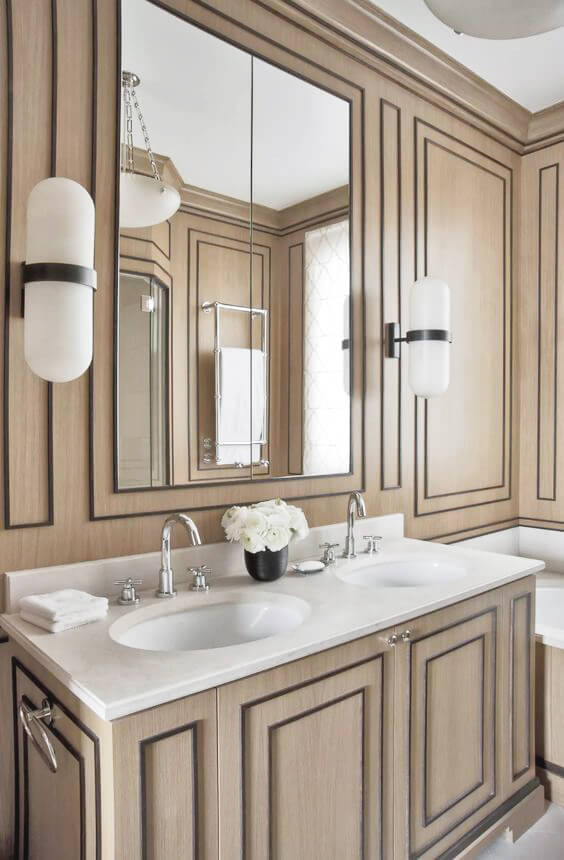 Fluted detailing is also a key bathroom trend for 2022. This design adds a feminine touch to the bathroom. Reeded millwork details are also quite popular and sophisticated looking.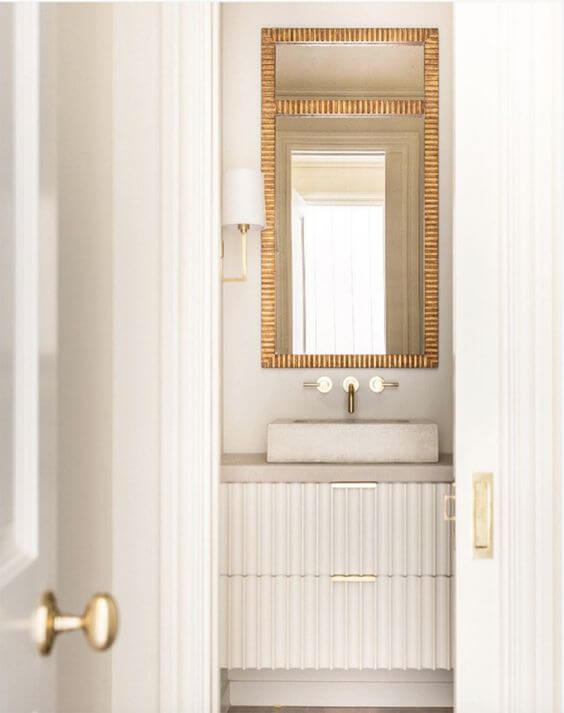 A beautiful Louis style mirror, paired with fluted cabinets, evokes classic European style. Artful accents such as small vases and framed drawings add warmth to the space.
Another bathroom trend I've been noticing lately is the use of modern, free-floating stone vanities in powder rooms. These take up less physical space while adding tons of visual interest. A bottom shelf in this space allows room for aesthetically pleasing storage.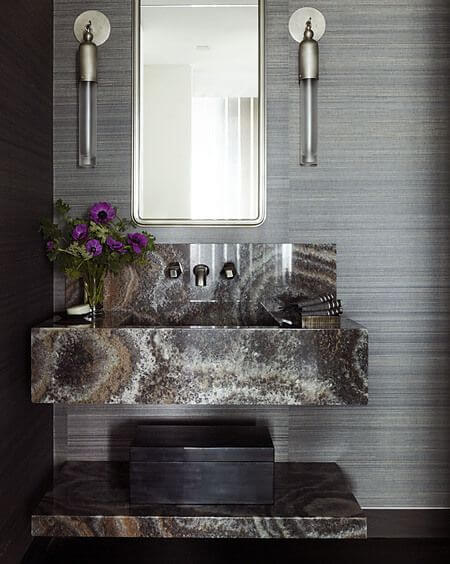 This white marble vanity brings a touch of Paris into a Connecticut powder room. How chic are those glass sconces, too?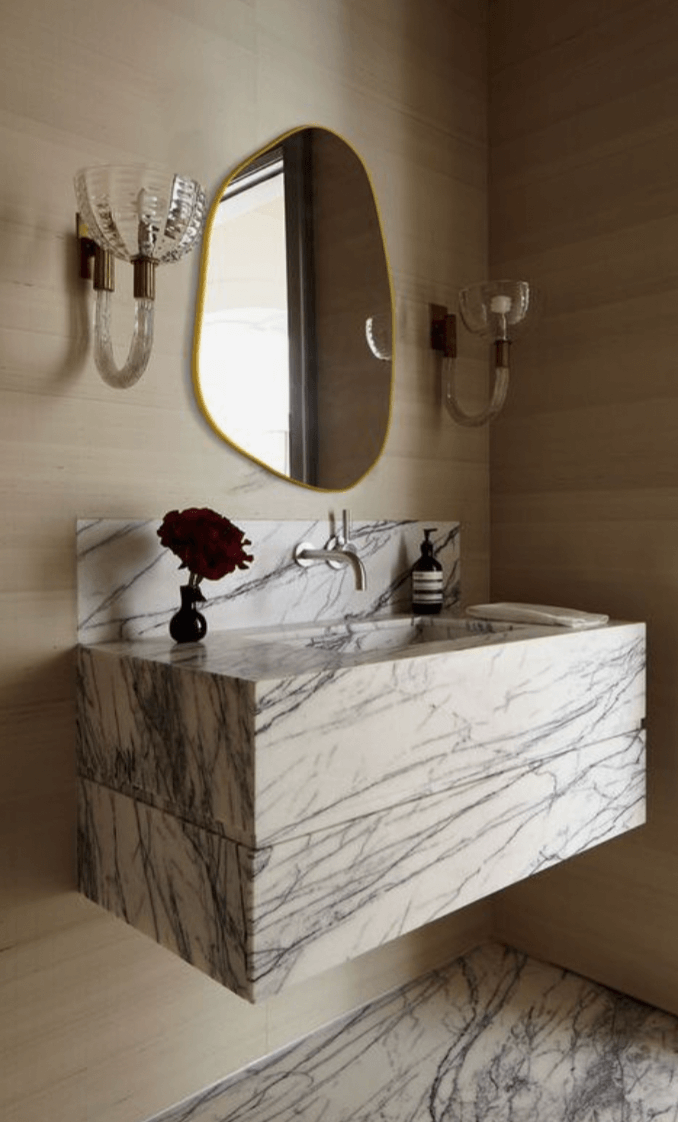 Whether you choose to follow one of these bathroom trends or combine elements of a few of them, you cannot go wrong.