There are many timeless essentials for the home that I like to include in all of my projects. What I appreciate most about these pieces is that they are eye-catching and elegant but truly will never go out of style.
Pretty Light Fixtures
Statement lighting is a no-fail addition within any space. I love installing chandeliers and sconces that serve as the jewelry of a room. Brass fixtures in particular complement a wide variety of furnishings and are always a classic choice.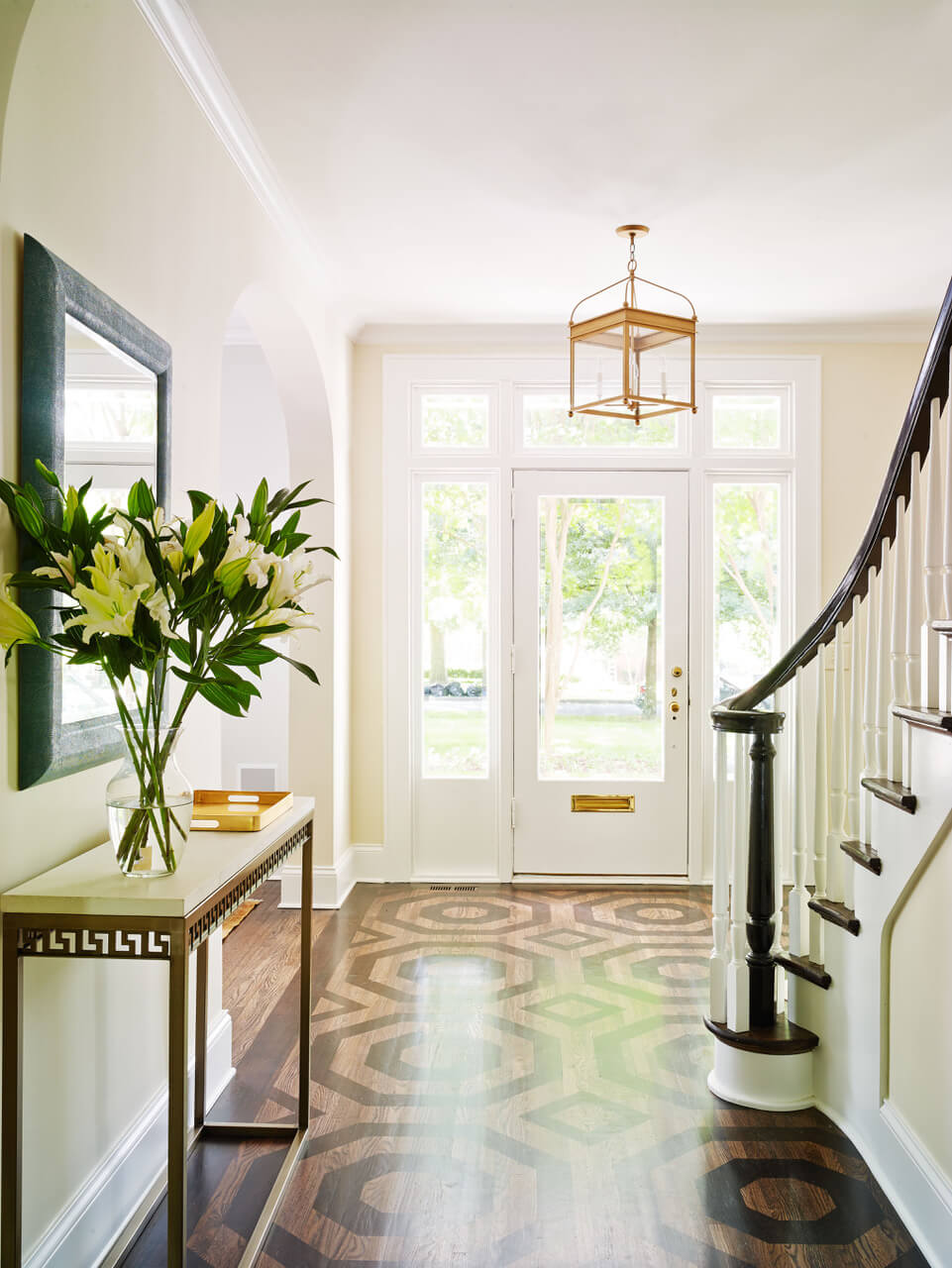 textured wall coverings
Another timeless essential for the home is a textured wall covering. Why not add a bit of oomph to your walls in the form of grasscloth wallpaper? This is a favorite of mine, particularly when it comes in a bright, cheerful color like this green. Whether you leave it alone or adorn it with artwork, the wallpaper will add major visual interest to any space. Grasscloth is great for living rooms, dining rooms, and bedrooms alike.
interesting, coordinated bedding
Bedding should by no means be blah! Coordinated bedding is another timeless essential for the home that oftentimes gets overlooked. Invest in sheets and duvet covers that are not only comfortably but also stylish. White linens with colored details are always en vogue. I love the subtle pop of red incorporated here.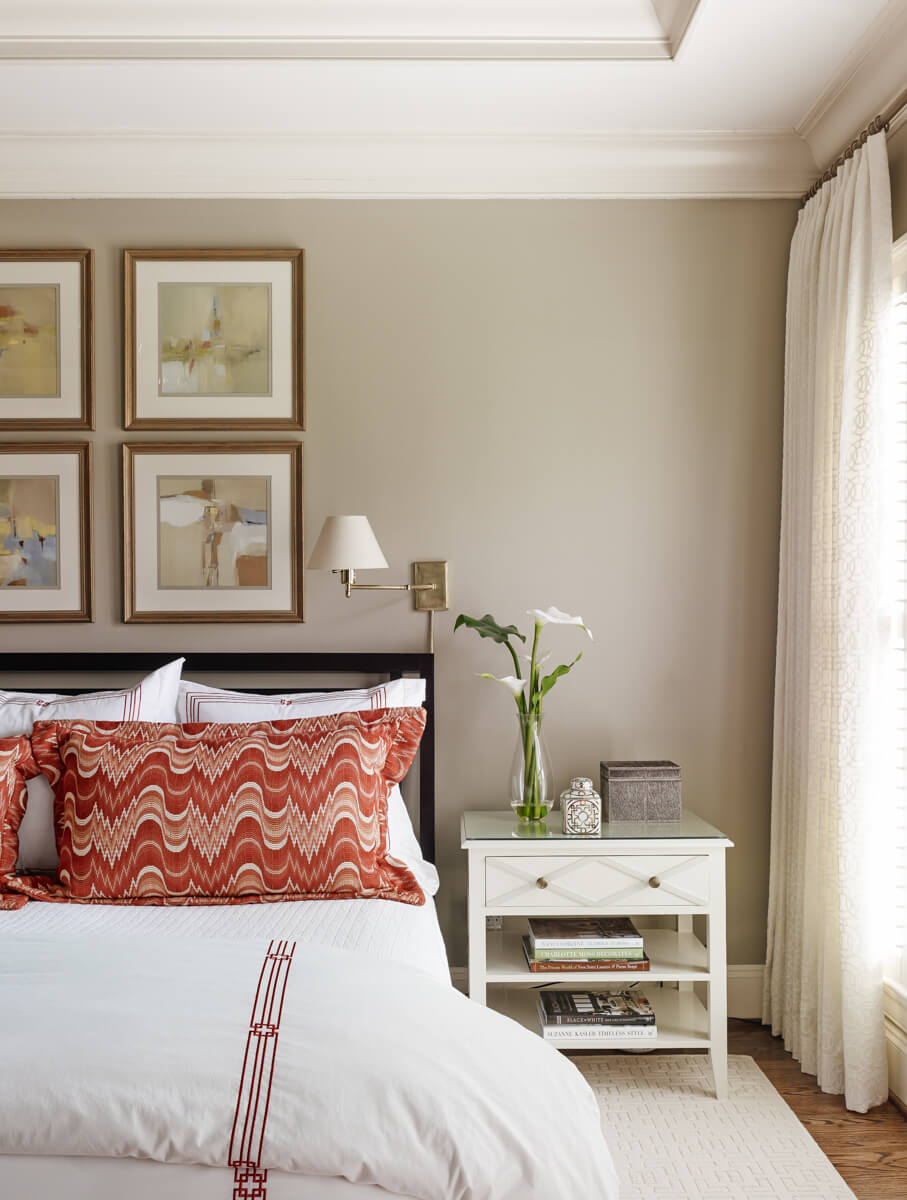 original art
There is just nothing like original art, whether it is an investment piece that has been passed on within a family or just a favorite find by an up and coming local artist. There is something so special about designing a room with works that tell a story and are one of a kind. Whether you enjoy portraits, abstracts, or something in between, you cannot go wrong with a signature piece of art.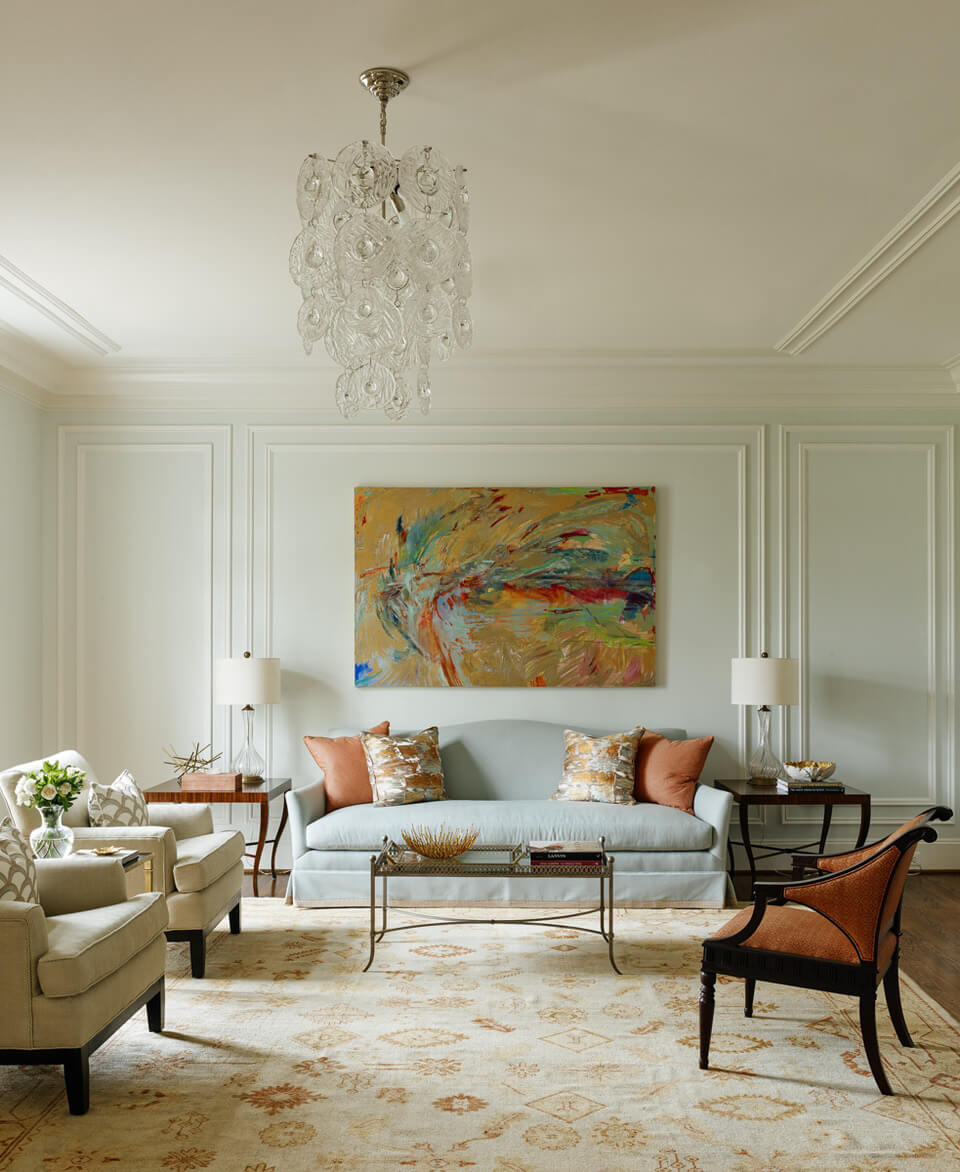 pretty chests and antique mirrors
I love a good chest and mirror combination. Vintage wooden chests look lovely in the entryway or placed within the living room where they can even function as a bar cart. Gold ornate mirrors will always be in and are perfect for checking your hair and makeup before dashing out the door.
All of these timeless essentials for the home can be purchased either new or vintage, but I enjoy mixing and matching contemporary pieces with antiques to really add sophistication to any room. Don't be afraid to select furnishings from a variety of eras, as this will result in a well curated mix.