In honor of the 4th of July holiday, I've shared some of my favorite red white and blue interiors below.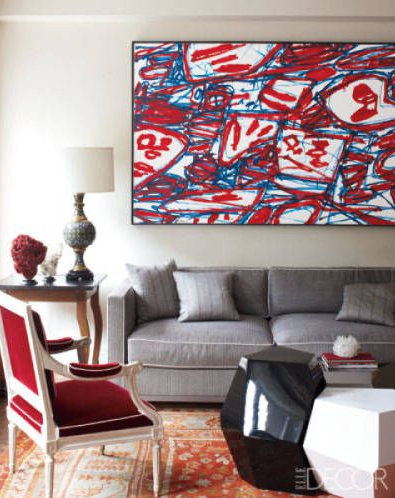 Living room designed by Robert Couturier.
The neutral couch allows the artwork above to take center stage.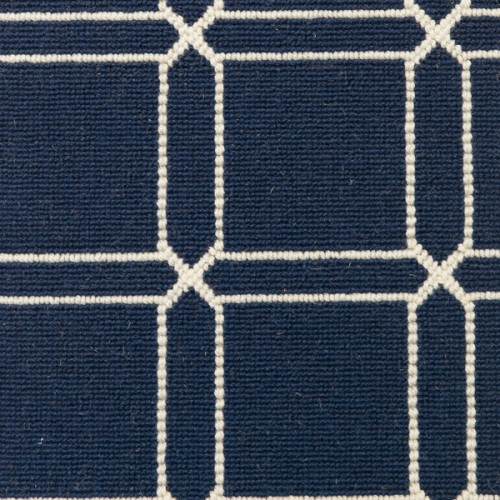 This navy carpet puts a spin on traditional check by graphically crossing the lines at intersecting points.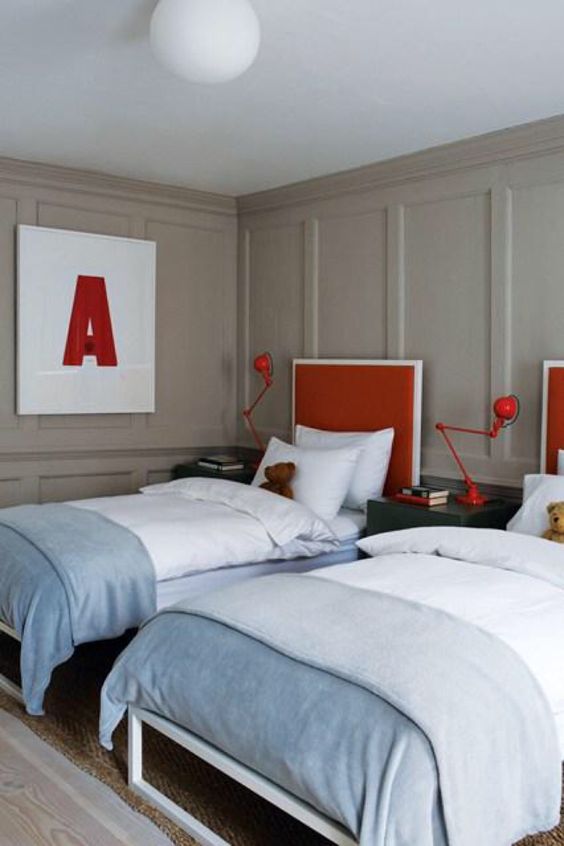 A childrens room looks smart and could easily transition into the teenage years.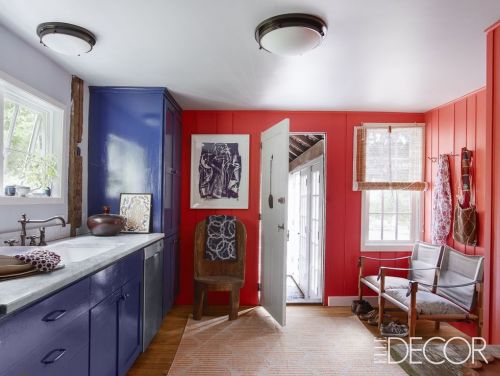 What do you think of the use of red, white and blue in this kitchen space?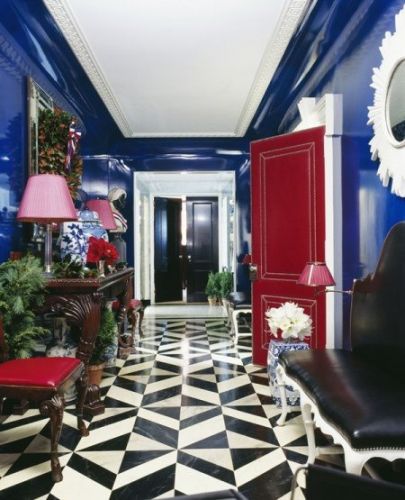 A classic by Miles Redd- the doors break up the blue walls of hallway.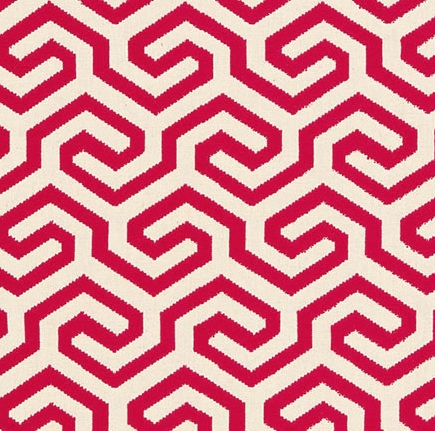 A classic pattern from Schumacher that we have used in a young boy's room.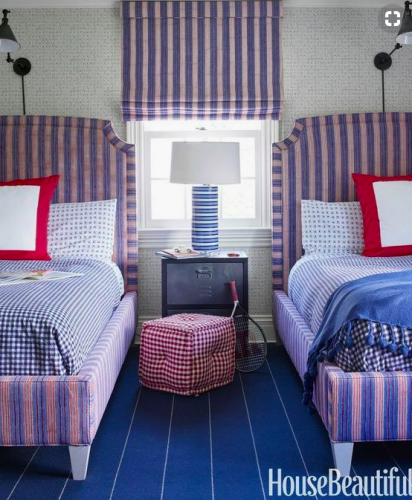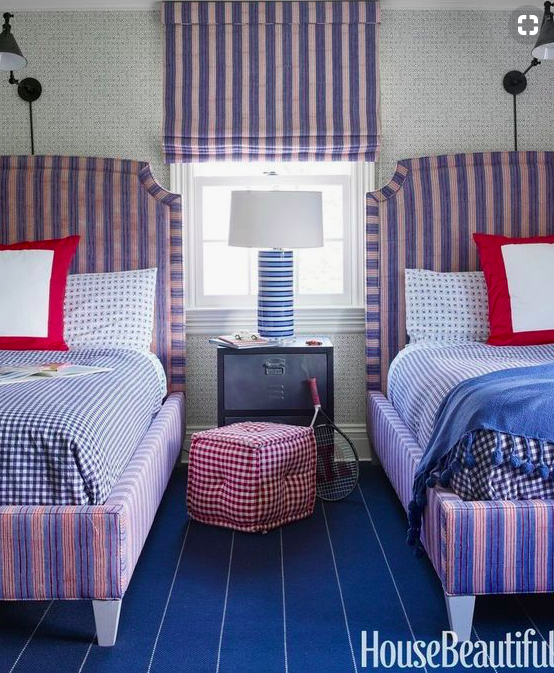 Don't shy away from stripes on stripes, pattern on pattern!
Happy 4th of July everyone!