As we #stayhome in an attempt to flatten the curve, all but essential workers are adapting their living spaces to double as home offices. Even those who already have a designated workspace in their home are finding their needs have changed. A home office for one may now need to accommodate homeschooling too. Our Home Office Design Projects have enhanced the quality of life for our clients, especially their #WFH areas. Home office design can also affect concentration and progress, it's imperative to have a great home office area. 
LCI dual homework and home office project
Before our "shelter at home" order, a client of ours with four children wanted a place to do homework and work as a family in the same room without being at the kitchen table. We designed a more modern #WFH (work from home) space for them in a room that was not being well utilized. The floor plan includes a desk with built-in drawers and printer storage, a round table that seats four to six, and three storage cabinets.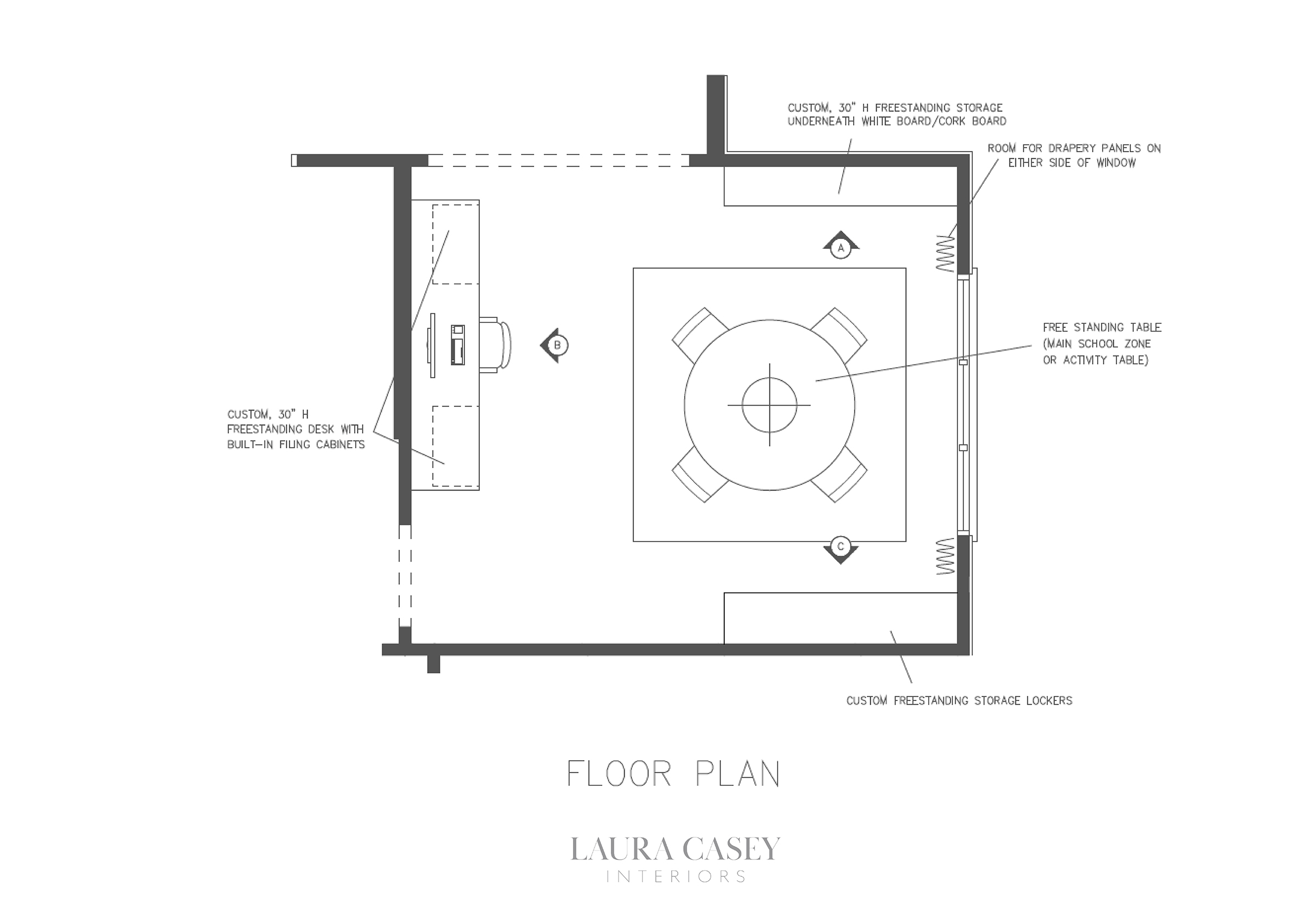 We made the millwork freestanding in case they want to convert the space after the children are older.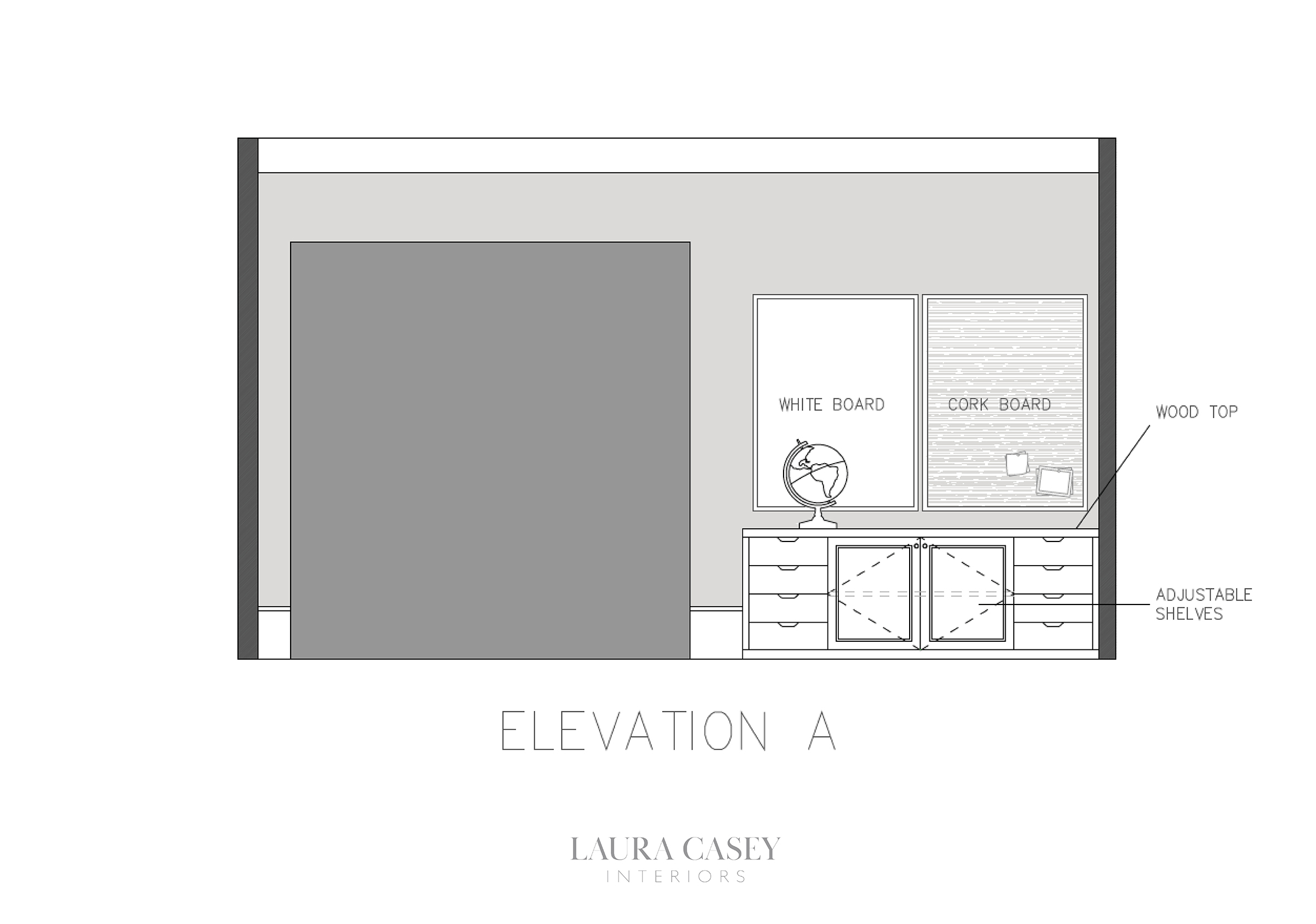 A concealed printer area in the desk helps to keep the space clutter-free.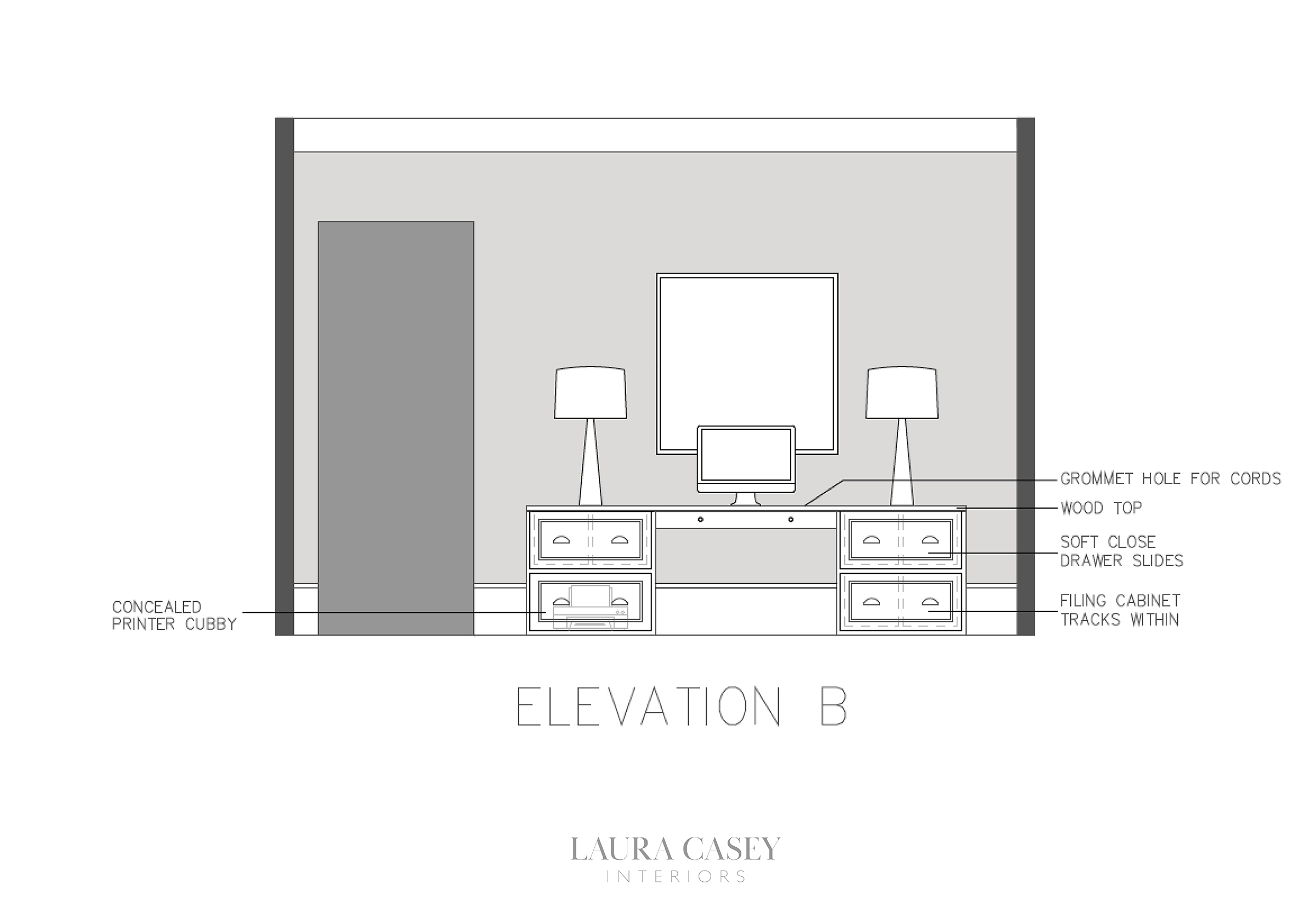 The storage cabinets help keep supplies organized.
The room now feels updated and fresh.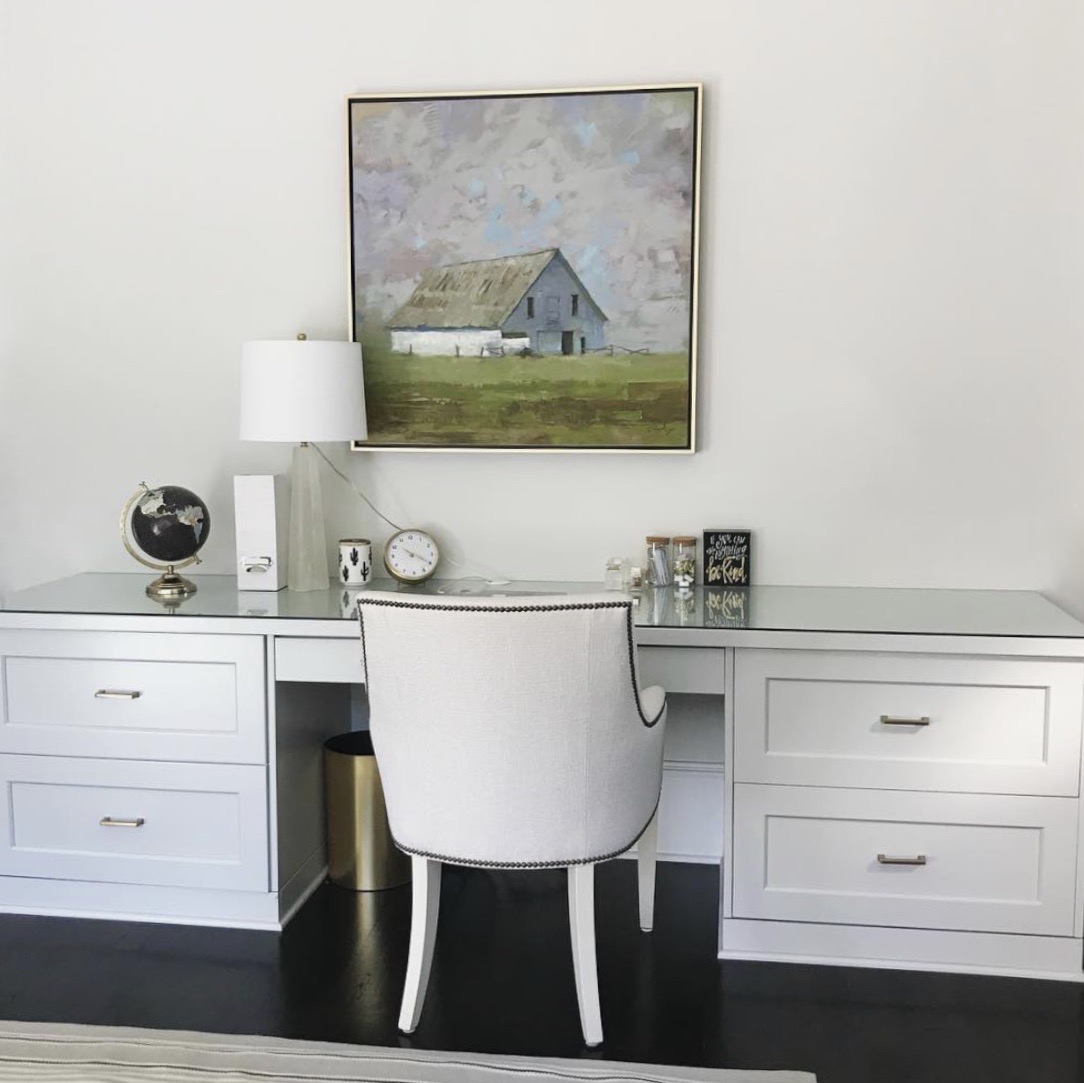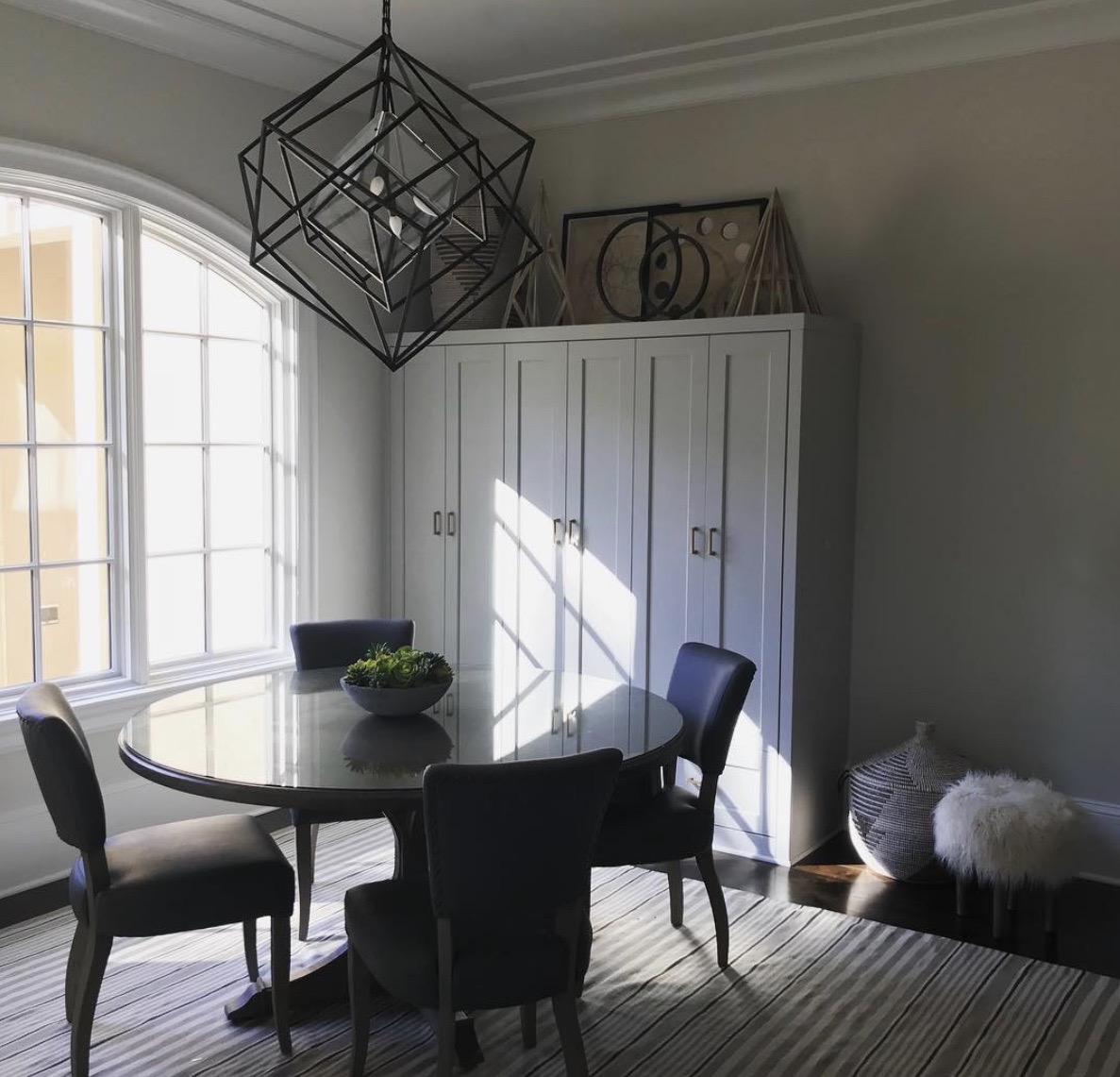 LCI Home office Design Project
before and after
Couples that have simultaneous conference calls may now need independent workspaces in different zones of the house.
I love this home office we designed for a client, a feminine retreat separate from her husband's. 
Here's the space BEFORE: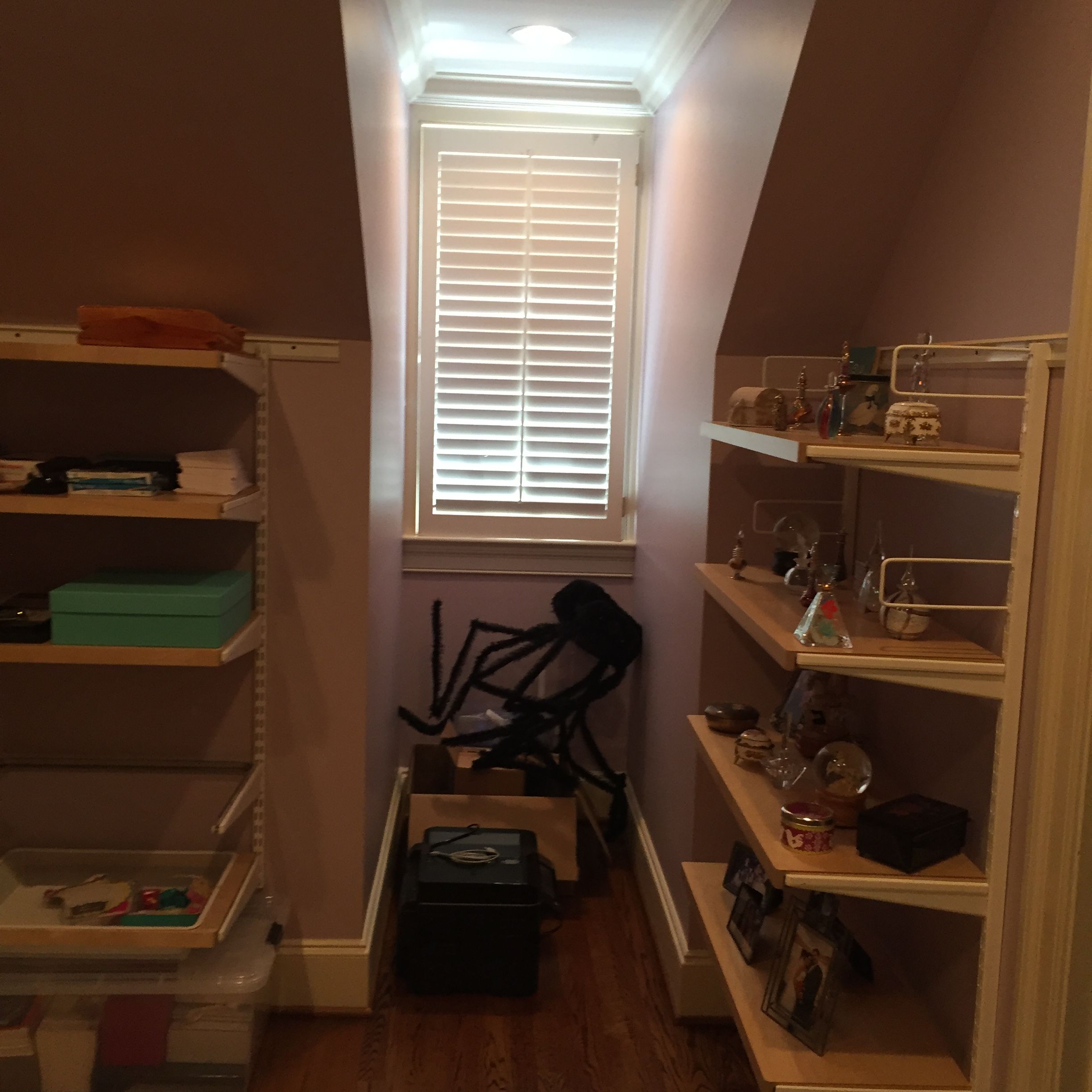 and AFTER
To check out additional photographs of the house click here. 
We are fortunate at Laura Casey Interiors in that much of the design process can be accomplished remotely. Design software like AutoCAD allows us to space plan on our laptops. We're collaborating with our trade reps and contractors on FaceTime and Zoom. Although we miss interacting with our clients face to face, digital presentations and meetings can be made remotely and safely using technology. We look forward to sharing all that we have been working on with you in the future, including more home office projects.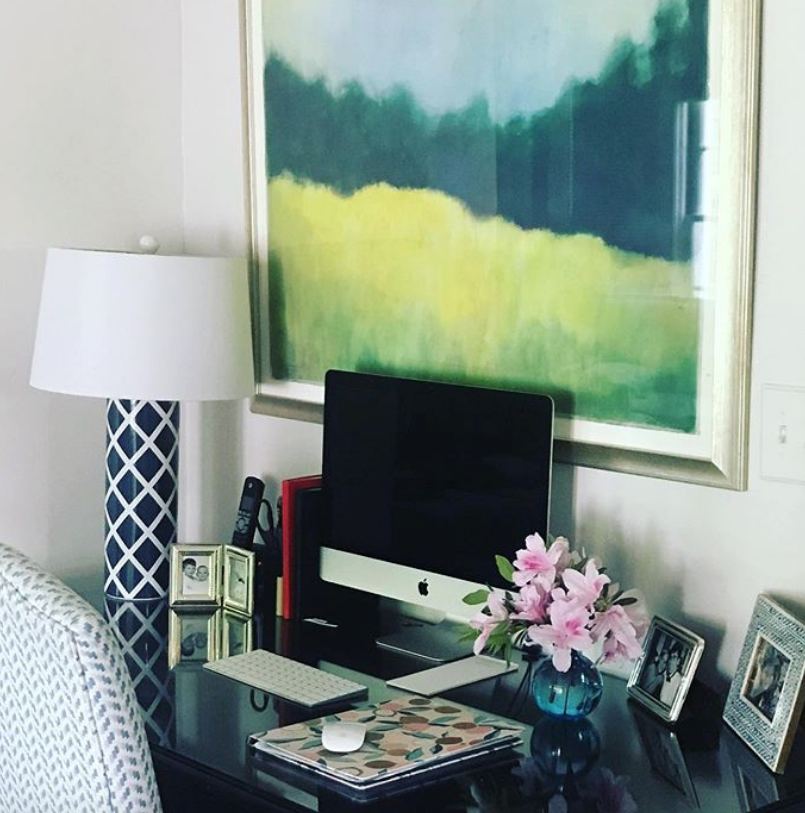 Blooms from our backyard brightening up my #WFH spot.  
I hope you have some flowers on your desk or favorite spot to bring some cheer to your home as well.
You might also like