My family recently went skiing in Colorado, the mountains were beautiful and the snow was great. I was able to capture a gorgeous sunrise early one morning.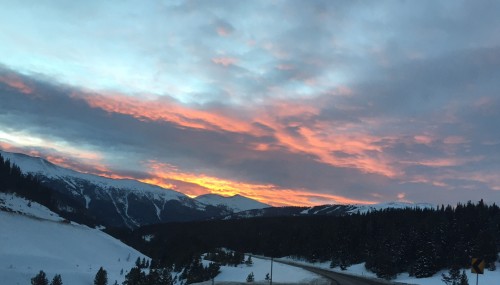 Although I love the look of a more traditional mountain house,  Aerin Lauder's house in Aspen takes a chic, modern approach.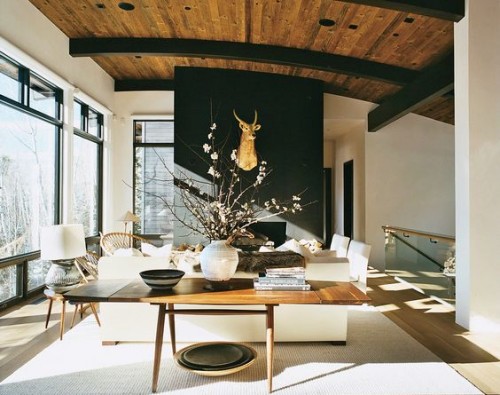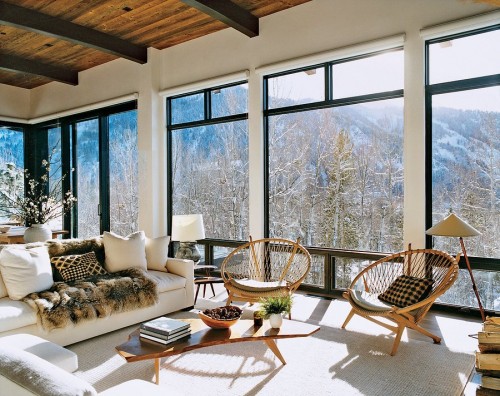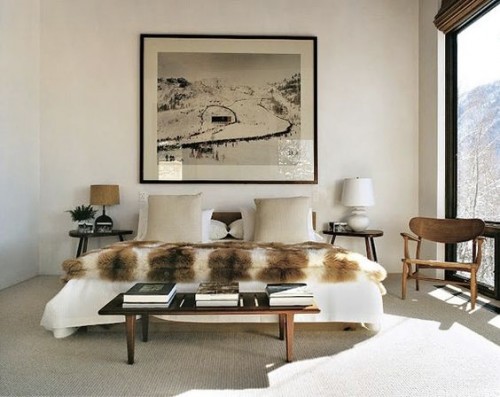 Colors such as dark green, brown and red are often incorporated into mountain homes.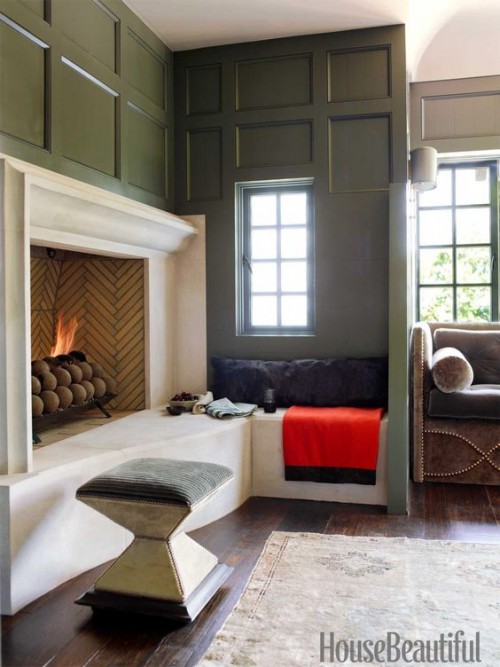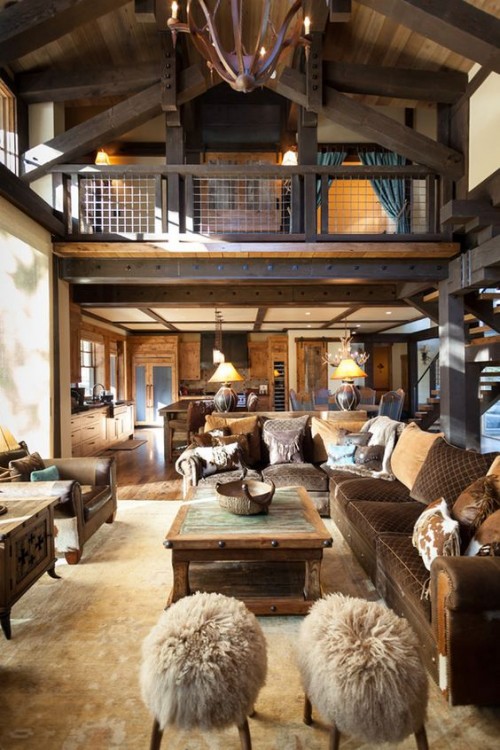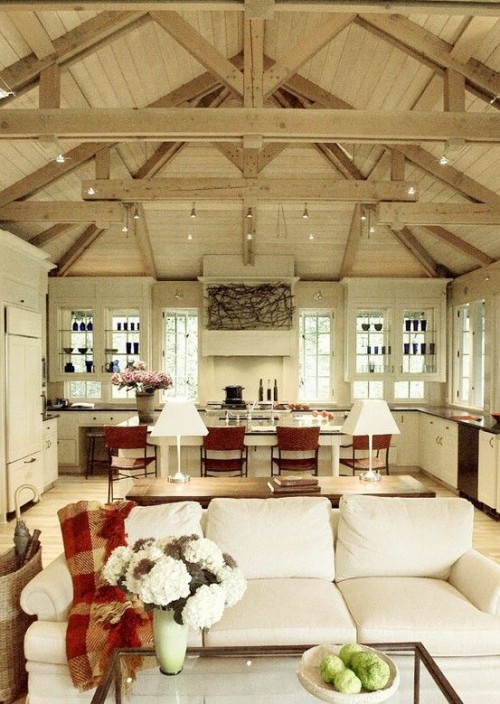 The use of stone, wood and natural materials are also important to give it a rustic feel.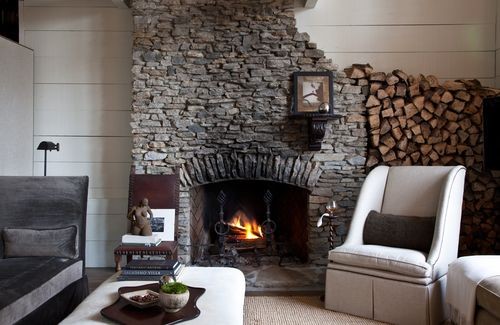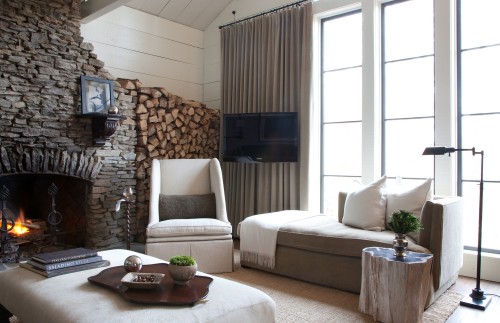 Wooden beams in the ceiling are also another key characteristic.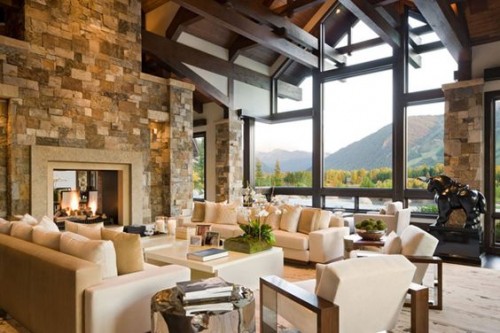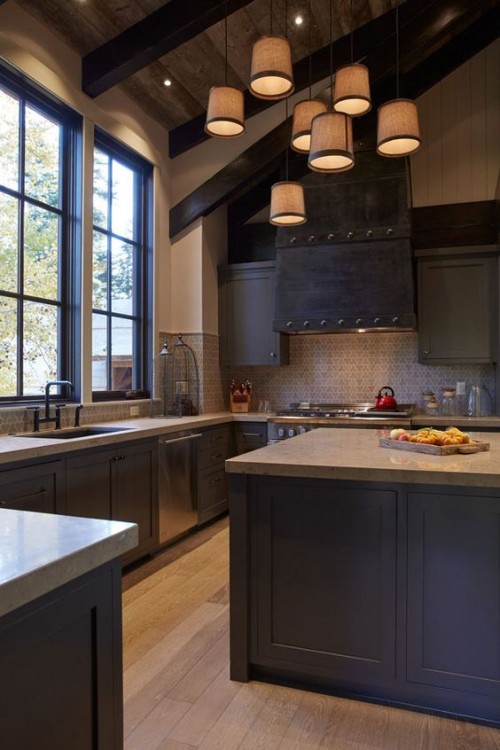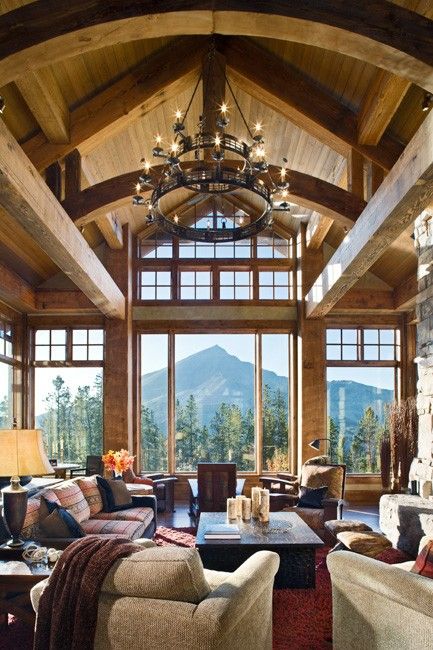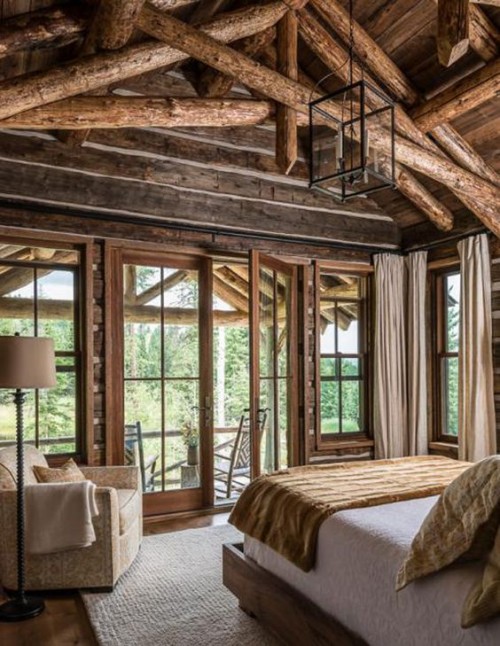 I love feeling a connection to nature, these homes certainly do the trick!