I was asked recently if I had ever worked on a project that incorporated an antique piece into a more updated space. One of our clients had a vintage buffet that she wanted to use in her dining room. We purchased new pieces for the rest of the space but used wallpaper, fabric and styles that complemented the look of the buffet. It was just a bit too large for the nook where we wanted to use it so we had our woodworker cut it down to fit perfectly.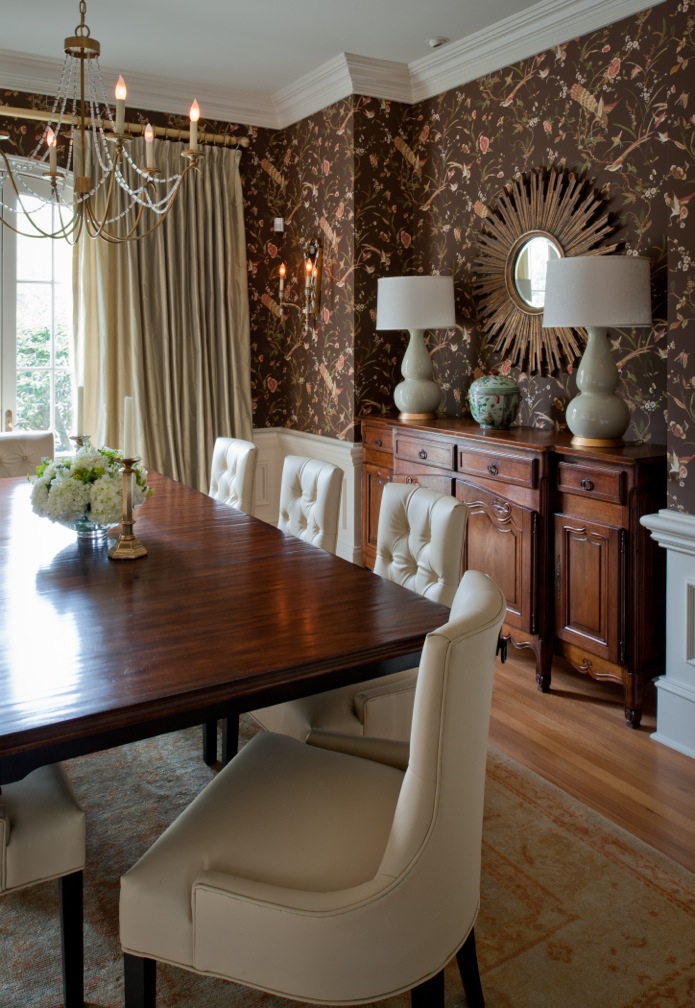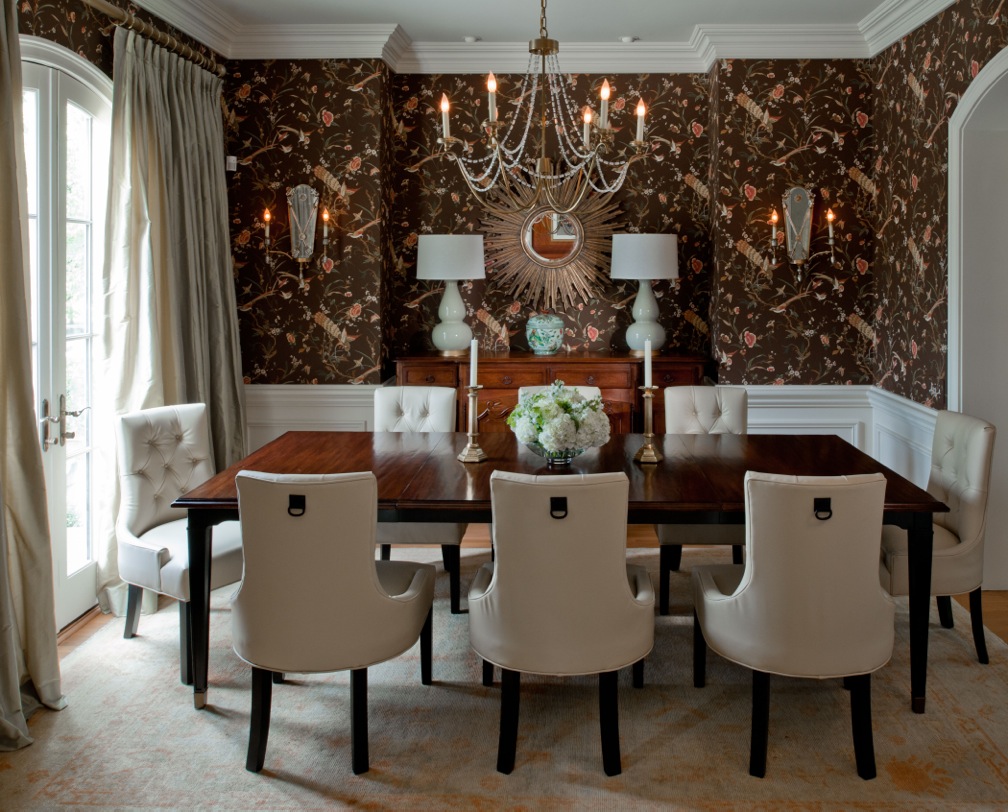 I love using antique pieces that my clients already own and seeing other interiors that incorporate such an item. Designer Andrew Howard used this vintage settee in an otherwise updated space,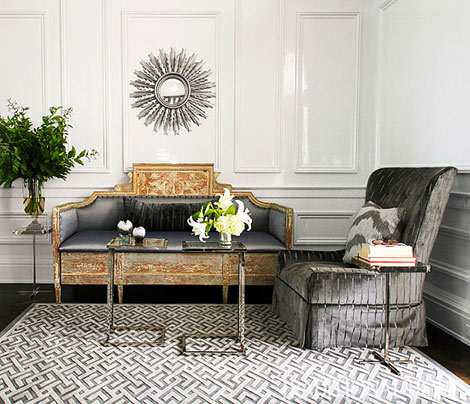 and another beautiful settee paired with a more modern coffee table.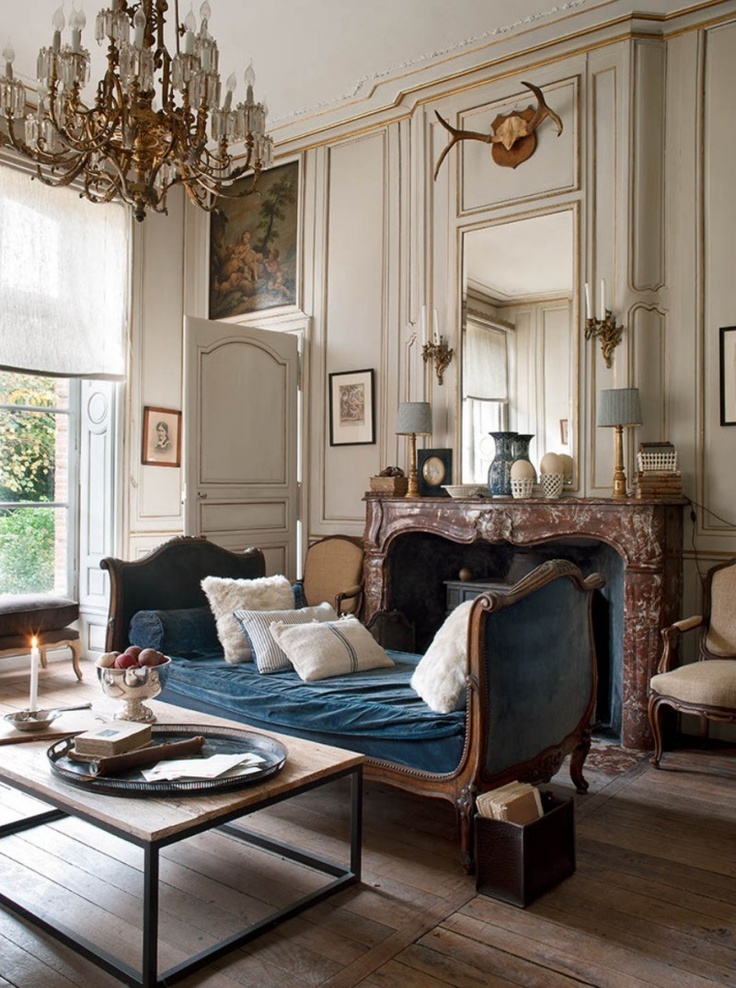 Phoebe Howard always mixes old and new pieces so well.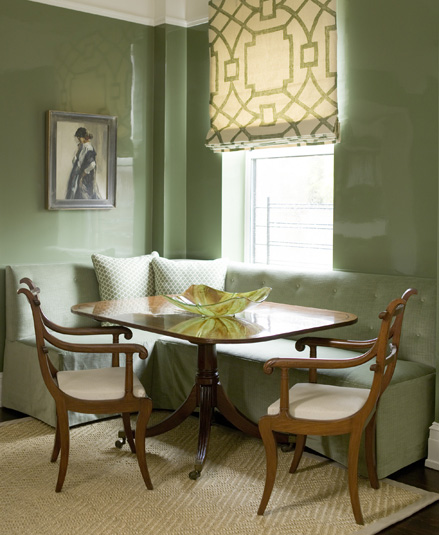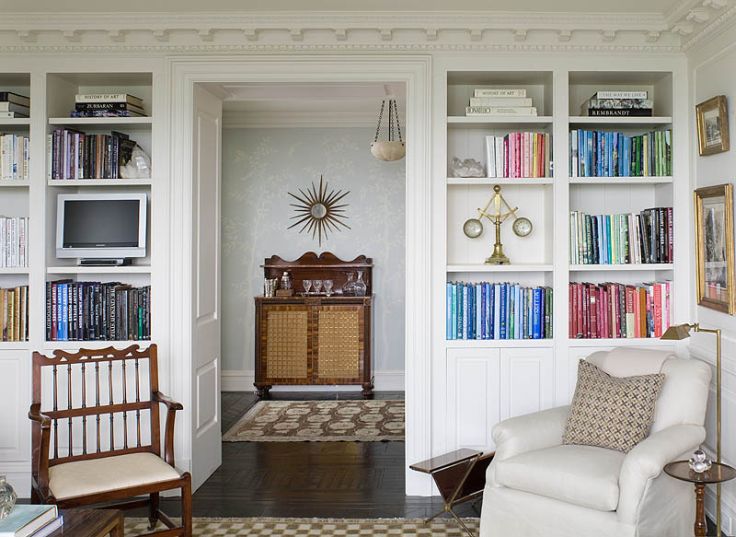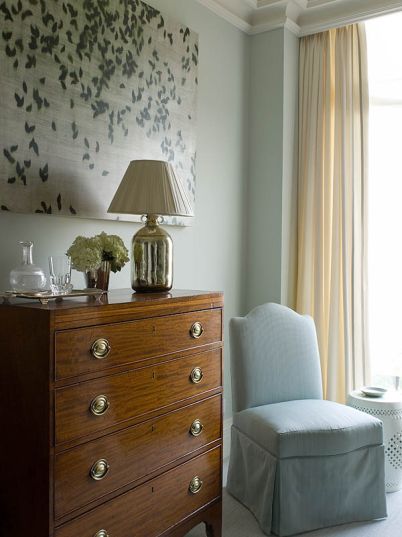 I also love using antiques in unexpected spots.
A perfect solution for an antique secretary: linen storage in the master bathroom.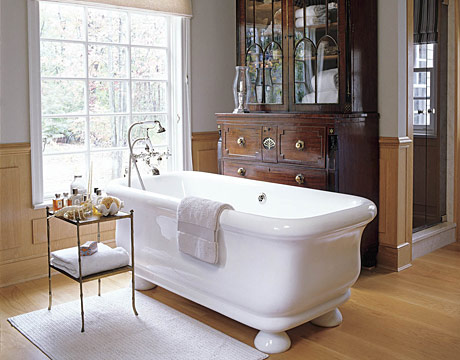 Do you have any vintage pieces in your home?
Photo Credits: Chris Edwards for Laura Casey Interiors (1,2), Traditional Home (3), Passion Decor (4), Phoebe Howard (5-7),  House Beautiful (8)
To visit the Laura Casey Interiors website, please click here.