A friend asked me recently about how to display her children's artwork. Her refrigerator has been taken over by drawings and paintings and she wants a new, attractive idea for masterpiece display. I love using a clothesline to hang kids' art, projects and crafts. It is simple yet versatile and looks great too.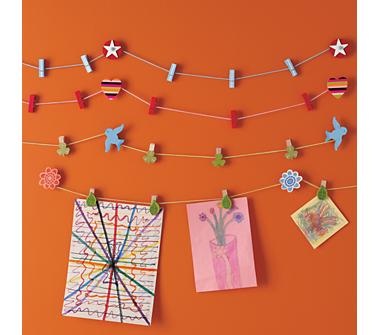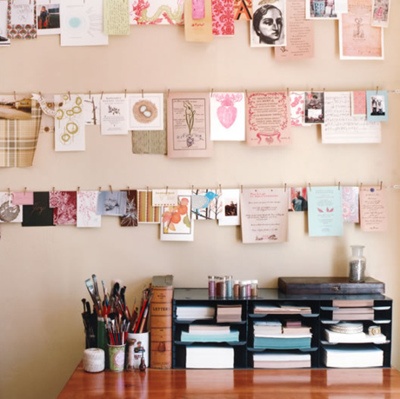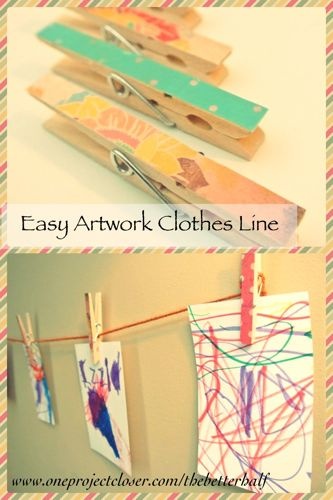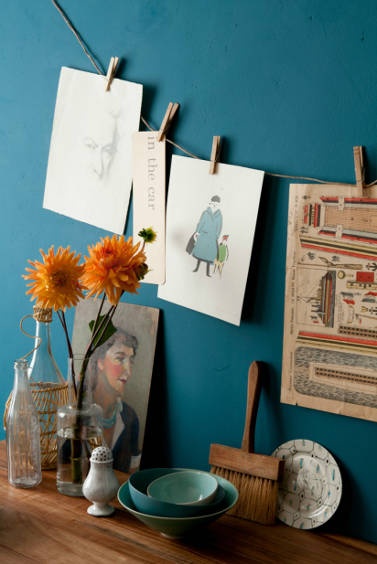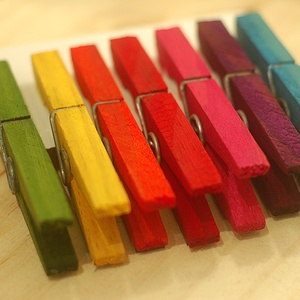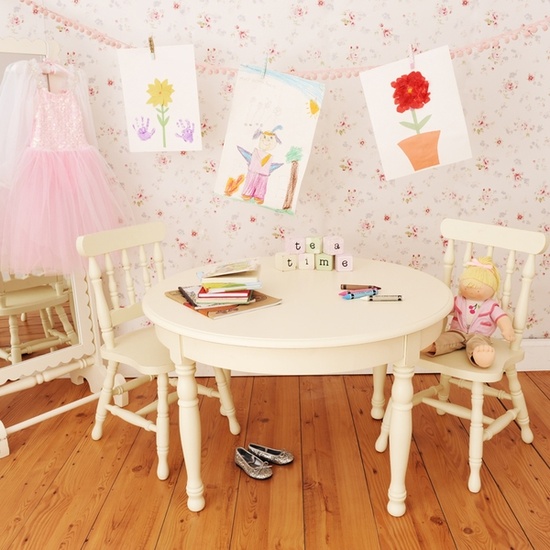 My boys would love this idea in their room.
I hope your week is off to a great start!
Photo Credits: Pinterest
To visit the Laura Casey Interiors website, please click here.