We are all trying to make the most of our new ways in life. Using a variety of easy and casual table settings keeps the table looking simple and pretty without being overdone.
Ideas for Easy & casual table settings
For a lovely dinner outside, setting the table with a casual blue tablecloth and white napkins casually
hanging over the edge and pretty flowers is all you need.
If you have read blog posts before, you know I like F. Schumacher for their great wallpapers and fabrics.
They are partnering with Williams-Sonoma to make a fun and colorful dinnerware collection.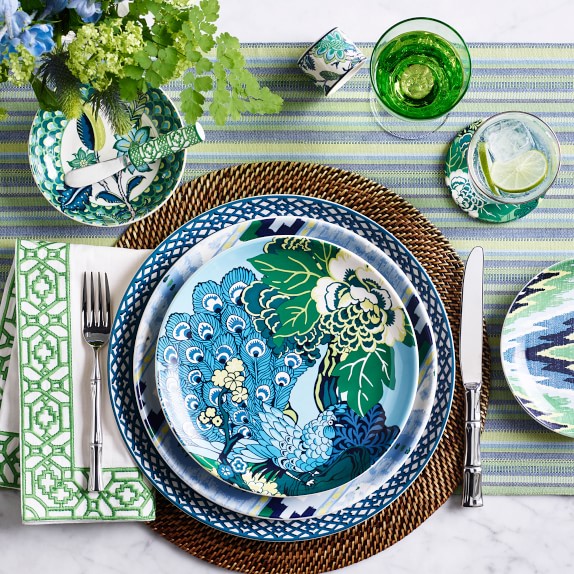 I also love matching candles, plates and napkins in different shades of one color.
Tying a short bow around the napkin makes the table setting a little more fun and finished looking.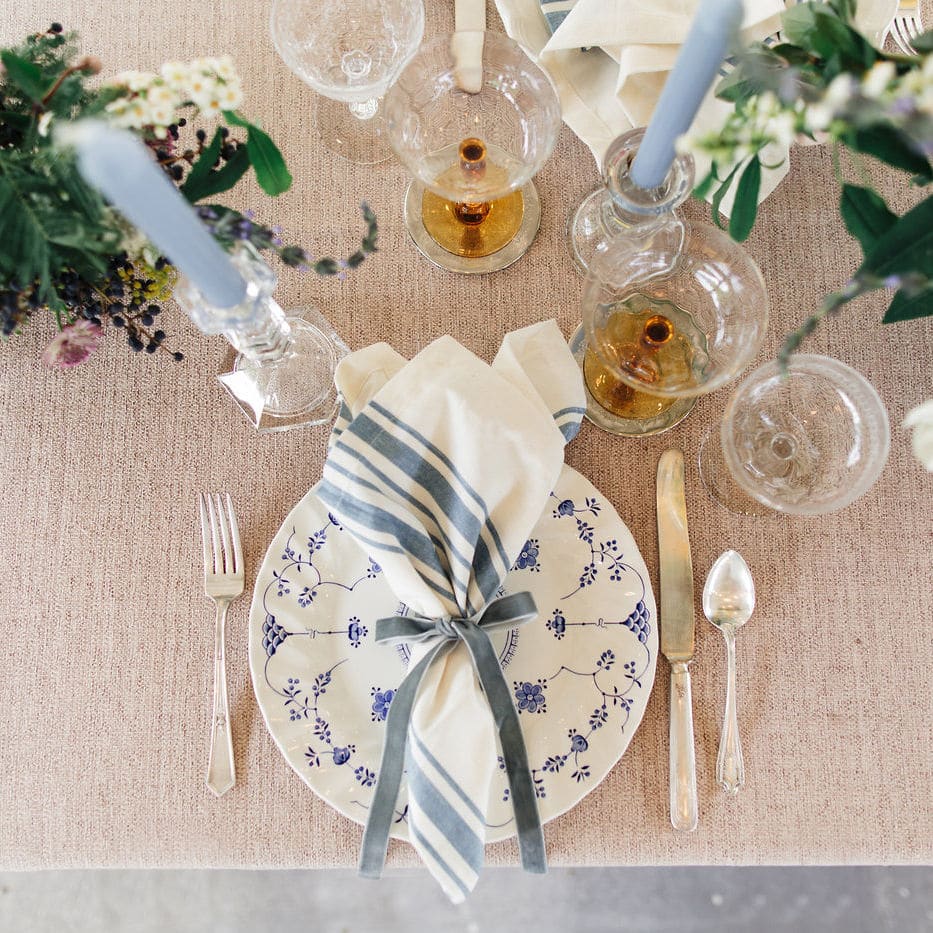 As we move towards summer, I love using linen for tablecloths and napkins.. I fold them straight out of the dryer, not worrying about using the iron which keeps it easy.
I usually mix a variety of shades depending on what is fast to pull out.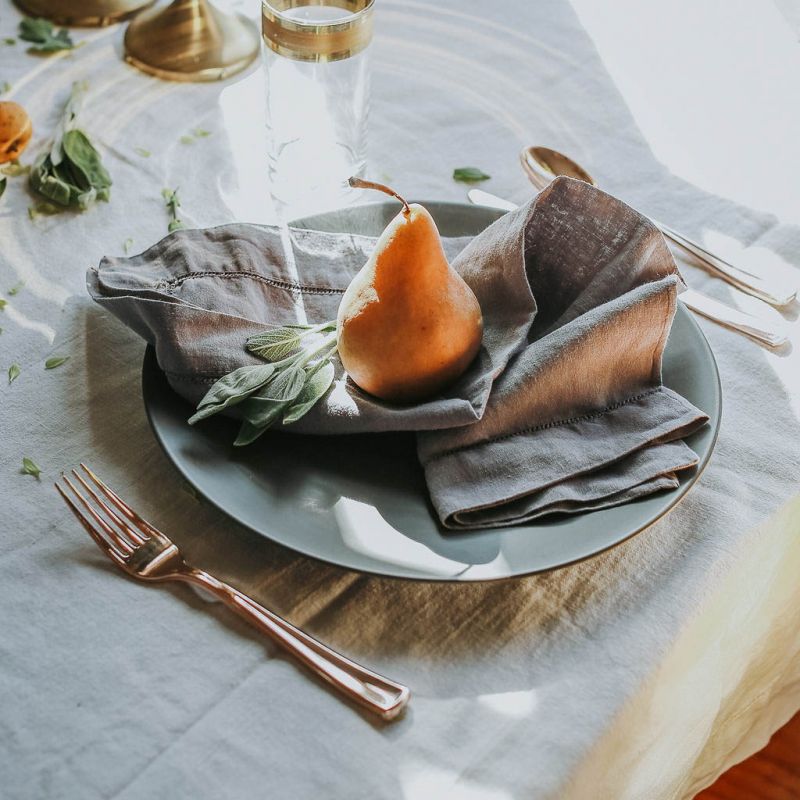 Melamine is great for a smart look and great for durability as it doesn't break or chip.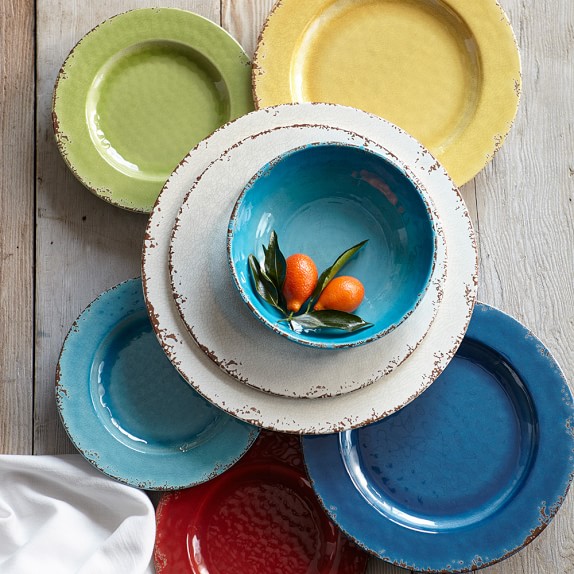 It's easy to have a variety of solid napkins and place mats or tablecloths and keep the pattern in your dishes.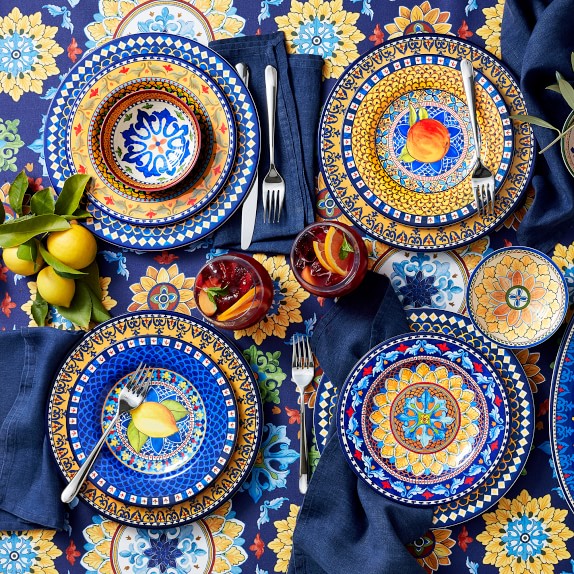 Working on using easy and casual table settings doesn't need to take a lot of time, money or effort. It's important any time, but especially during this time while we are home to put an extra bit of care into your table. I hope you have enjoyed these Ideas for easy and casual table settings, please share with me what you like to do to set your table.
LCI JOURNAL Posts you might also enjoy
Not Your Mother's Blue and White
Table Settings: Etiquette and Inspiration