I've been thinking about decorating Ideas for blue and green boys' bedrooms,
as it's time for my boys to move into separate rooms,
We need to get some new furniture and bigger beds.
One of my them favors blue and one prefers green, so these are giving me a little inspiration…
High gloss walls and trim give a glossy look to the walls. While this room is a little sophisticated for my boys at this time, I like that they could grow into this look.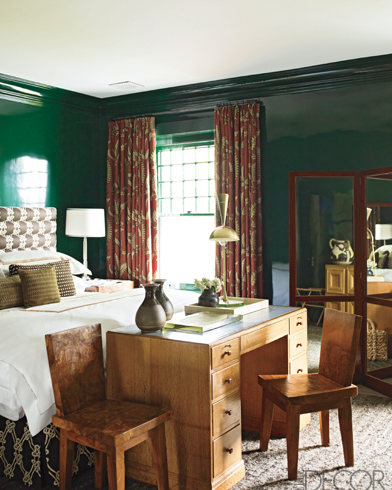 Green wallpaper is a fun way to bring pattern and texture to the walls.
Pops of yellow and white keep the room looking young and fresh.
It could work for boys and girls.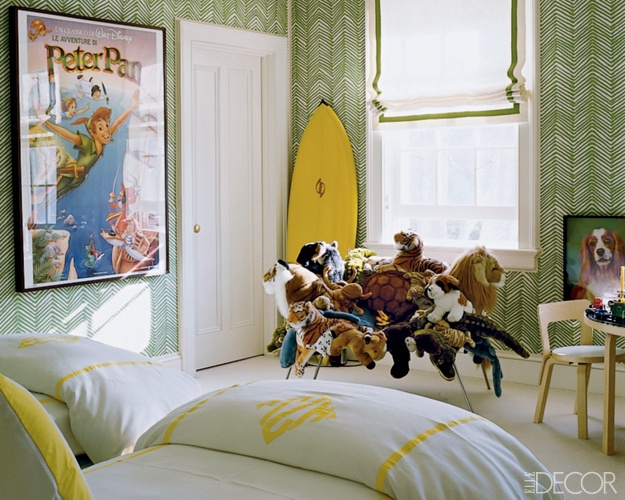 Light walls with blue curtains, bedskirt and furniture bring the room together.
The accents of red on the curtain trim, bedding and chair are fun.
A modern light fixture helps to keep the room looking new and updated.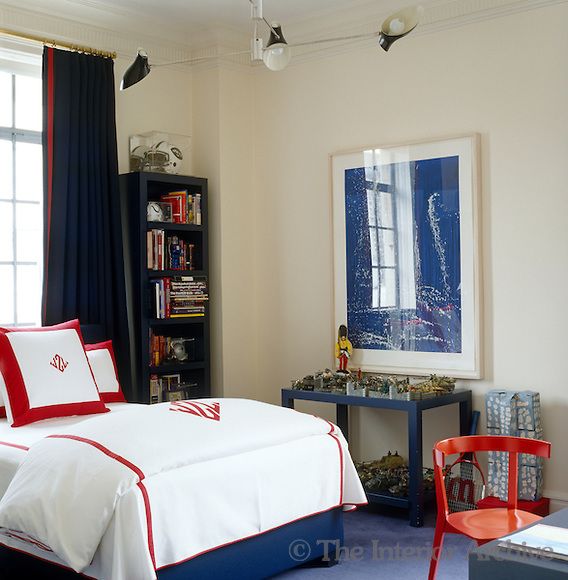 The airplane theme makes for a kids room that can easily be updated as they get older.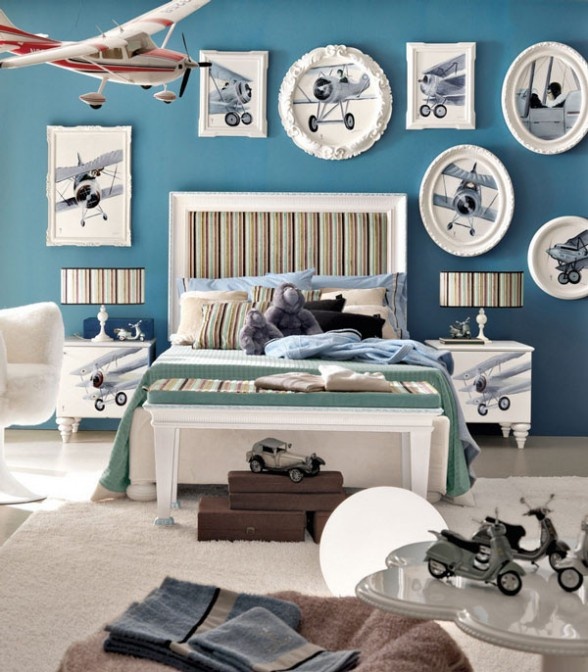 Large maps are an easy way to bring some green and blue to the wall without having to buy art.
Using color above wainscoting helps to keep this room looking fresh.
Bringing blue into the comforter helps to keep the room cohesive.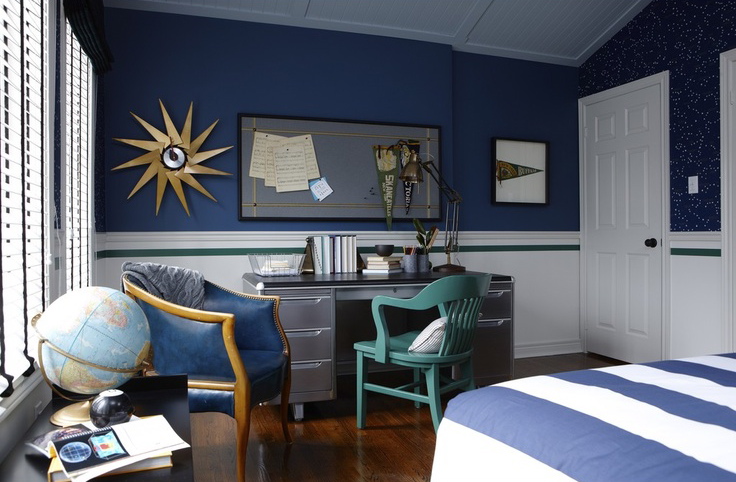 I will share some before and after shots in a few months.
Lucky for me, green and blue are two of my favorite colors!
  I hope you like the decorating ideas for blue and green boys' bedrooms.
To visit the Laura Casey Interiors website, please click here.
LCI JOURNAL POSTS YOU MIGHT LIKE
Emerald: Pantone Color of the Year
Not Your Mother's Blue and White
Photo Credits: Elle Decor (1,2), The Interior Archive (3), Pinterest (4-6)