I've got boys' bedrooms on my mind this week…it's time for my boys to move into separate rooms, get some new furniture and bigger beds.
One of my them favors blue and one prefers green, so these are giving me a little inspiration…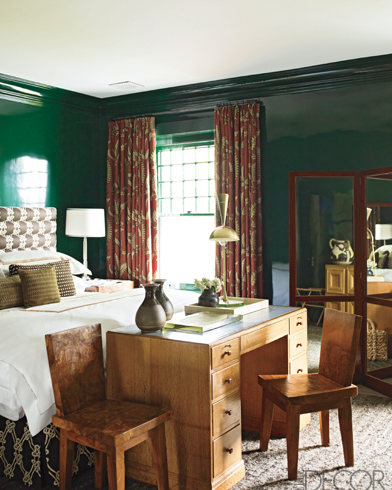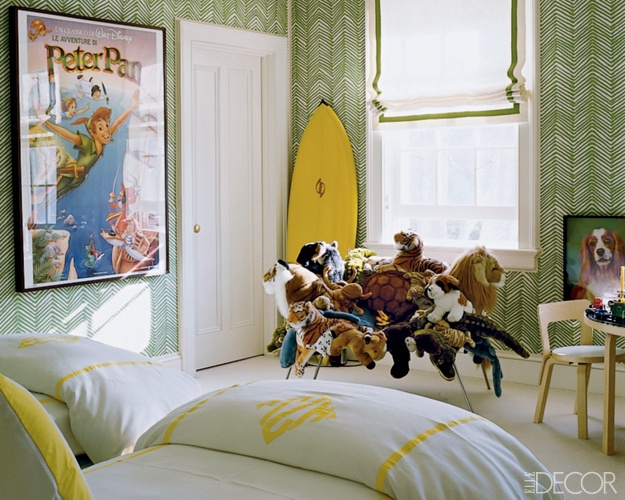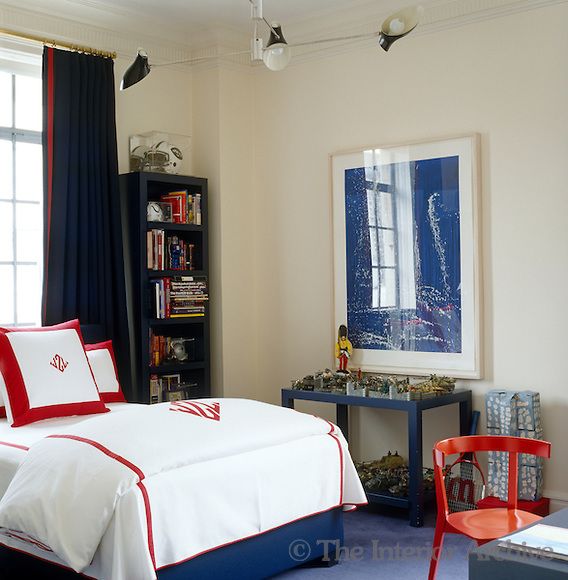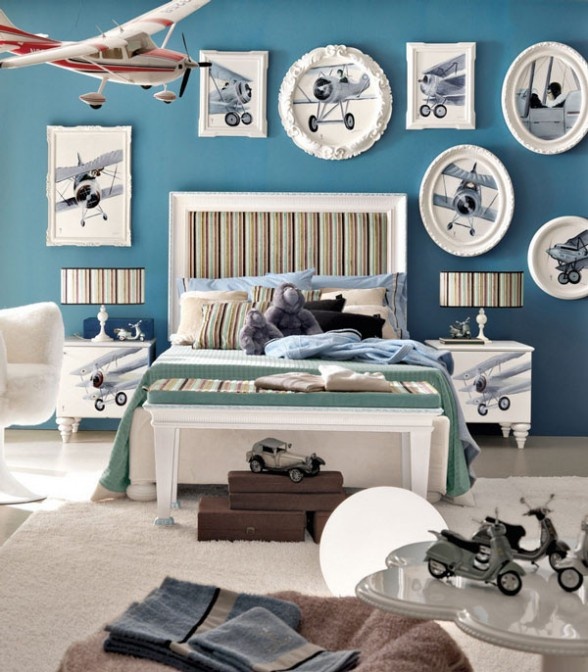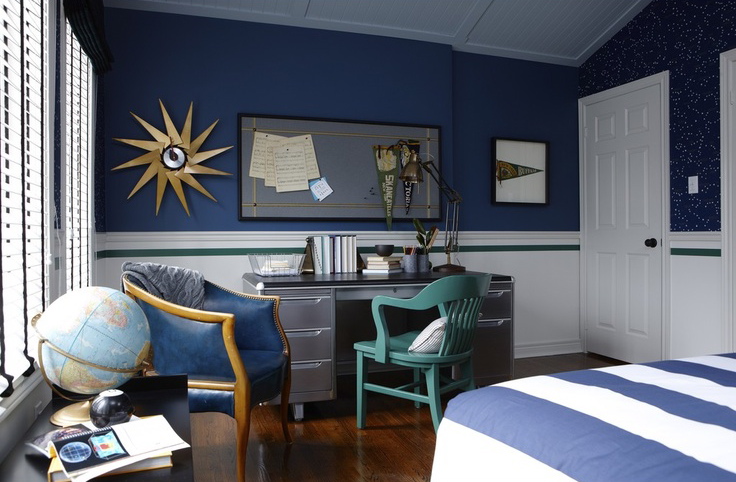 I will share some before and after shots in a few months.
Lucky for me, green and blue are two of my favorite colors!
Photo Credits: Elle Decor (1,2), The Interior Archive (3), Pinterest (4-6)