Backsplash is a great way to add character to your kitchen and using tile is definitely my favorite look. The possibilities for creating a unique backsplash are truly endless. These teal tiles make quite a statement.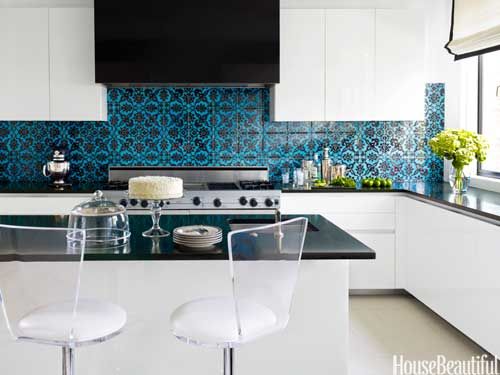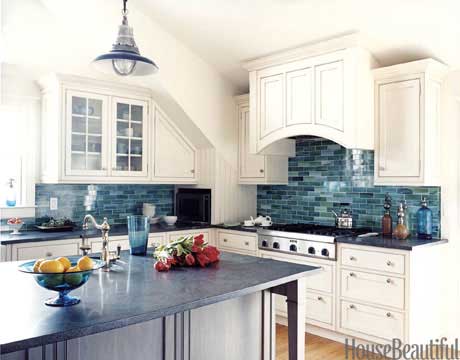 You can't go wrong with a traditional combination of blue and white. When I was  young we had a white kitchen and blue and white tile backsplash which I loved. My mom was way ahead on the white kitchen trend! One thing that is always important to me is transition spots, where the tile meets the stone.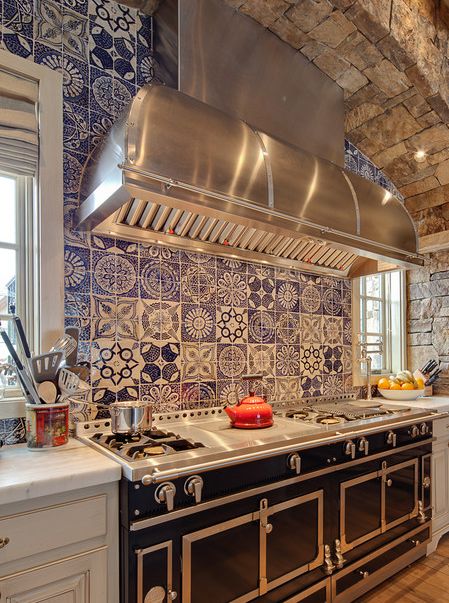 I love the use of color in these tiles with the turquoise dishes on the open shelves.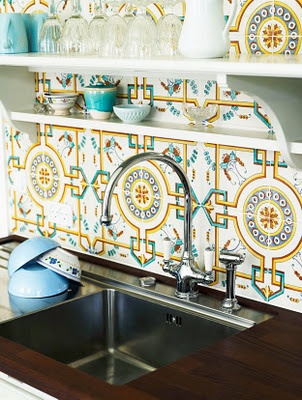 This recognizable backsplash, in a kitchen designed by Anna-Marie Midy and Jorge Almada, uses a standout chevron pattern.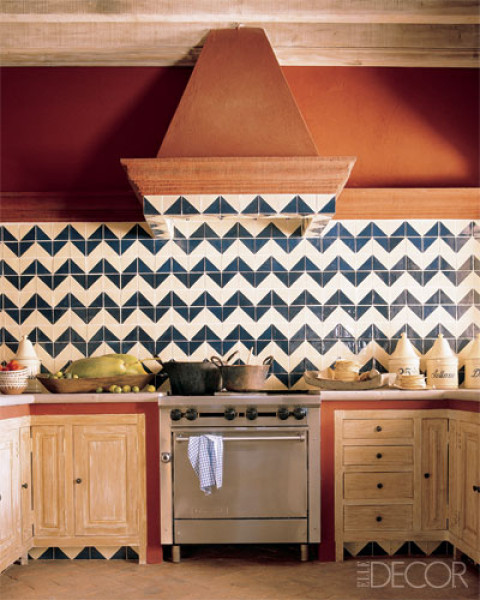 These neutral tiles lend a more subtle look while still achieving plenty of visual interest.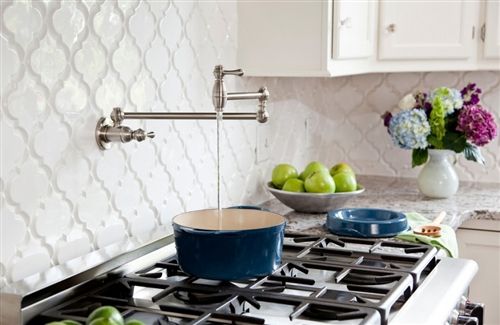 Small tiles can also pack a punch, as proven by this herringbone backsplash.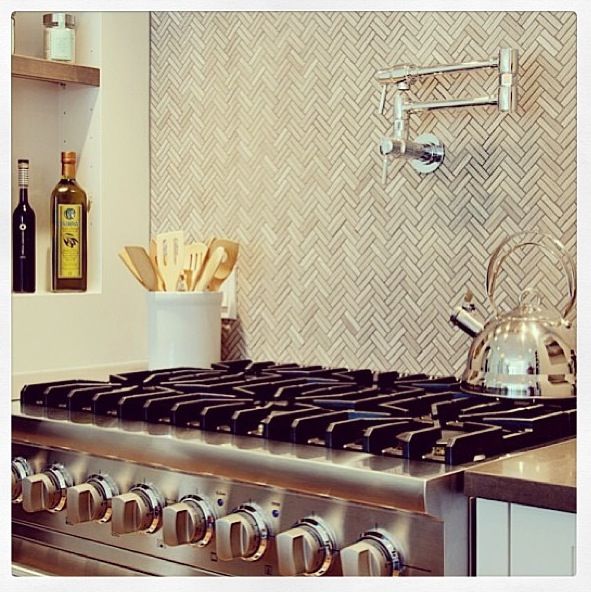 These honeycomb tiles are retro chic.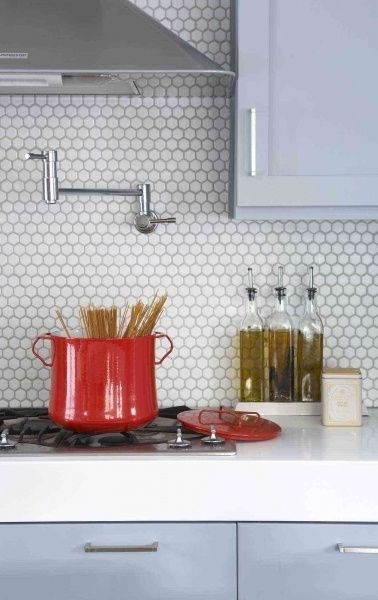 Nothing beats a classic subway tile. This is a look I will always be drawn to and I love it in this cool grey.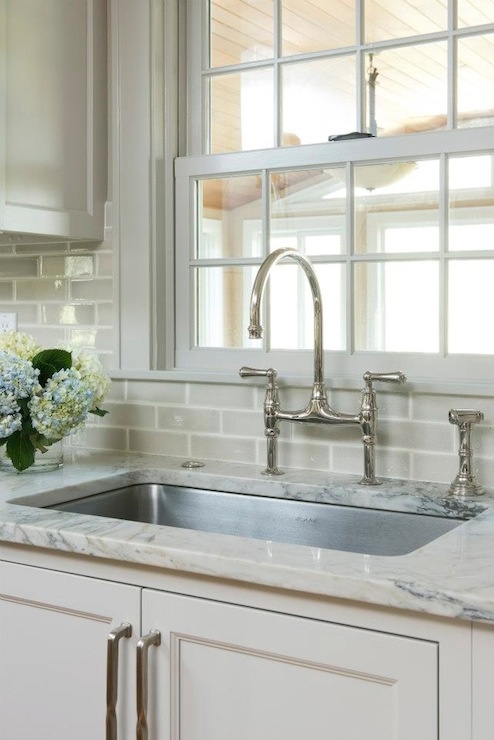 Add a twist to your backsplash by changing the layout of your subway tiles for a fun and unexpected look.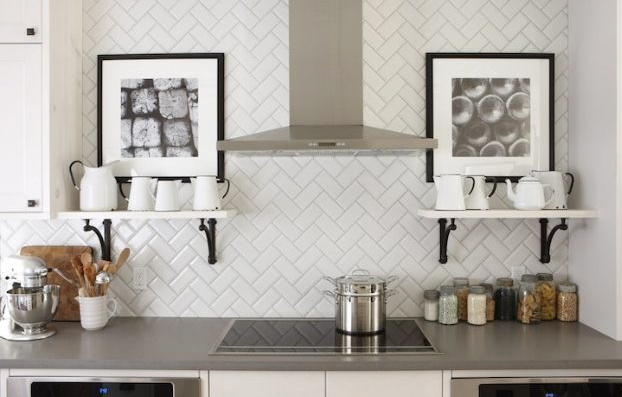 You can never go wrong with classic white subway tile as well.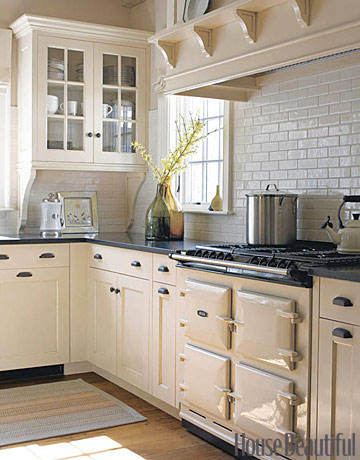 What is your favorite way to tile a backsplash?
Photo Credits: House Beautiful (1, 2, 12), Pinterest (3, 4, 7-11, 13), Elle Decor (5), Veranda Interiors (6)
To visit the Laura Casey Interiors website, please click here.