I have usually done a standard offset pattern for tiles in a bathroom,
but have always really liked the idea of a soldier stack.

Sometimes the tiles run horiztonally,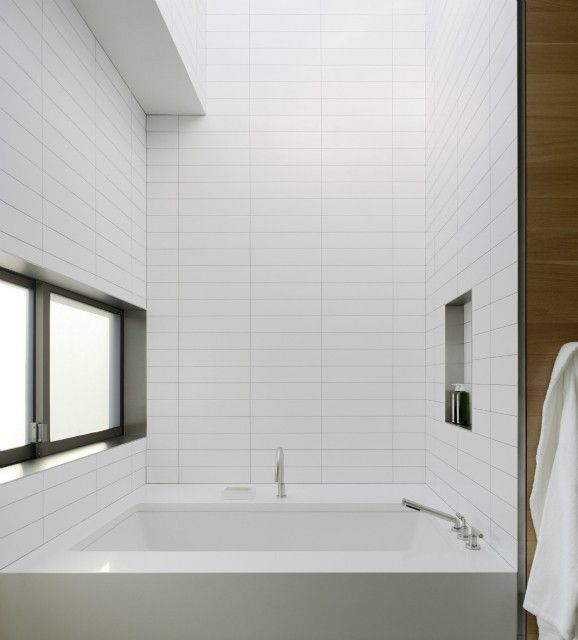 and sometimes they run vertically.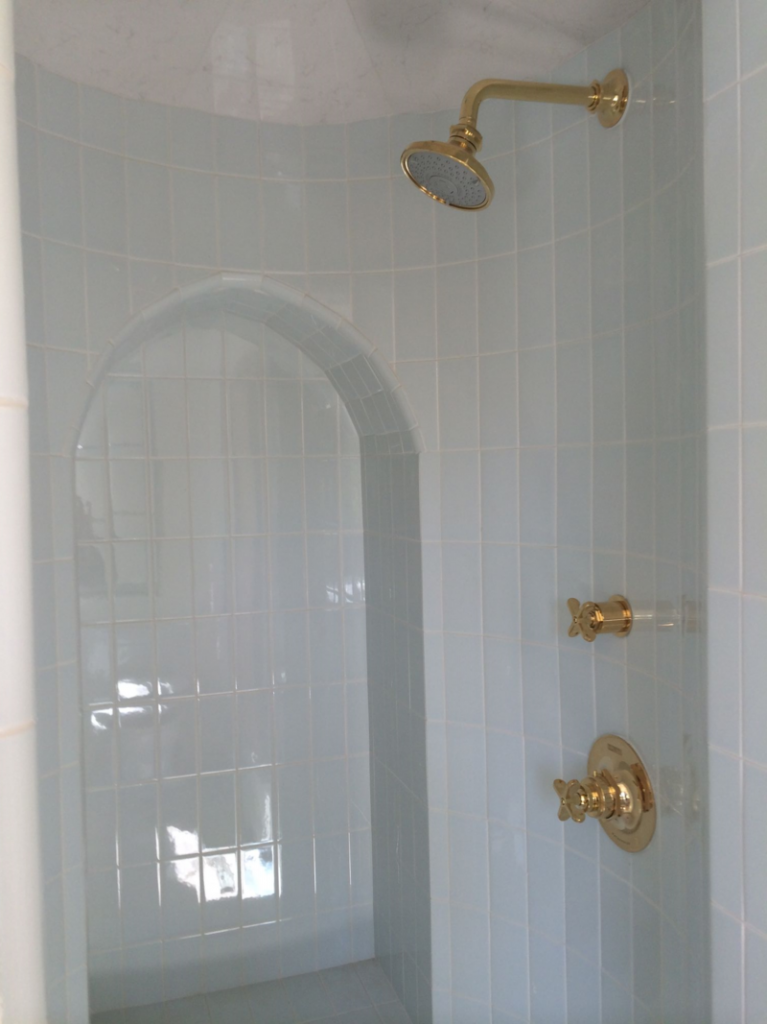 Here's a bathroom halfway through install that I'm working on with the vertical soldier
stack on the walls and the same size tiles in a chevron pattern on the floor.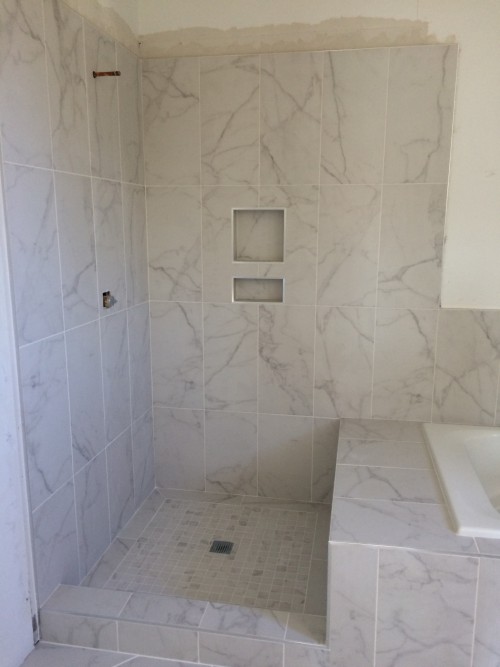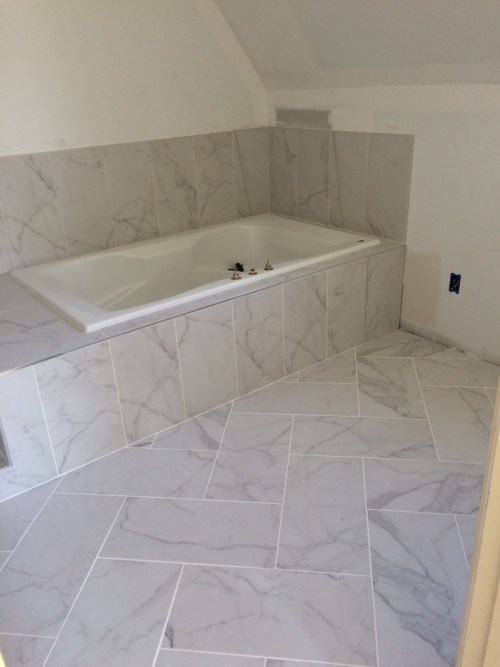 I'm liking the look, I hope you like it too.