I recently spotted a building with striped awnings and was reminded how much I love that look. Most commonly seen on storefronts and porches, a striped awning is chic and charming.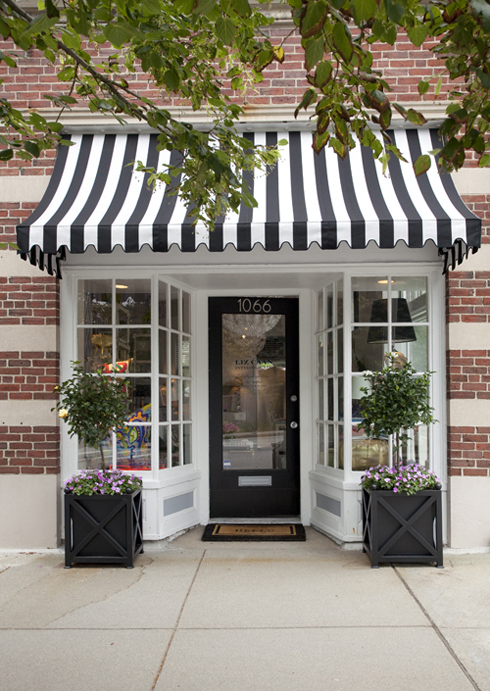 I like them in other colors, too. How fabulous are they in grey and white?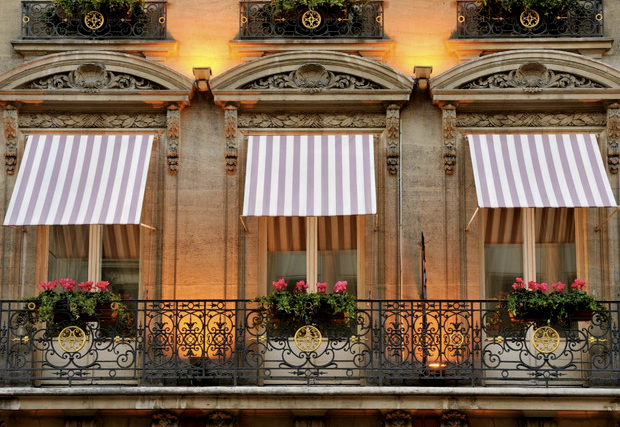 I would love to have striped awnings on my own home.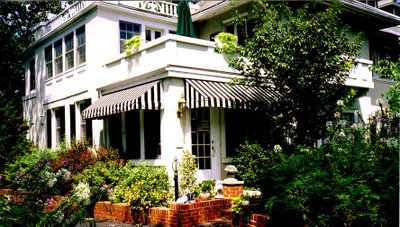 They can feel relaxed and summery…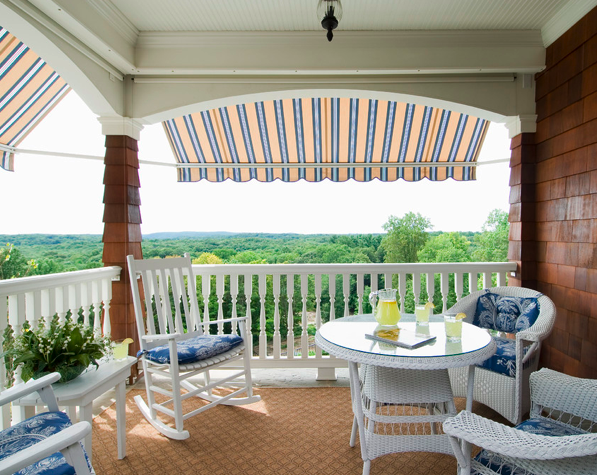 Or add an air of elegance and sophistication.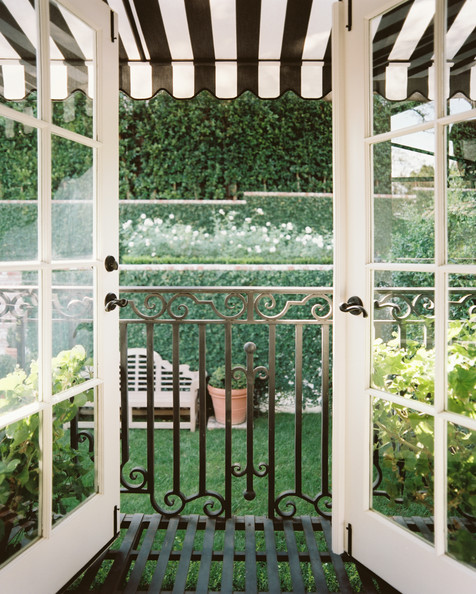 Do you like them as much as I do?
I'm signing off early today, I hope you all have a great Memorial Day and enjoy the long weekend.
Photo Credits: Liz Caan Interiors (1), Haute Design (2), Sketch 42 (3), Sara Hopkins Interiors (4), Lonny (5)