One of my favorite trends right now is the splatter-paint look, evoking a "Jackson Pollock" feel in any room it's used. 'Galaxy' by Pollock below provides inspiration for the current splatter craze.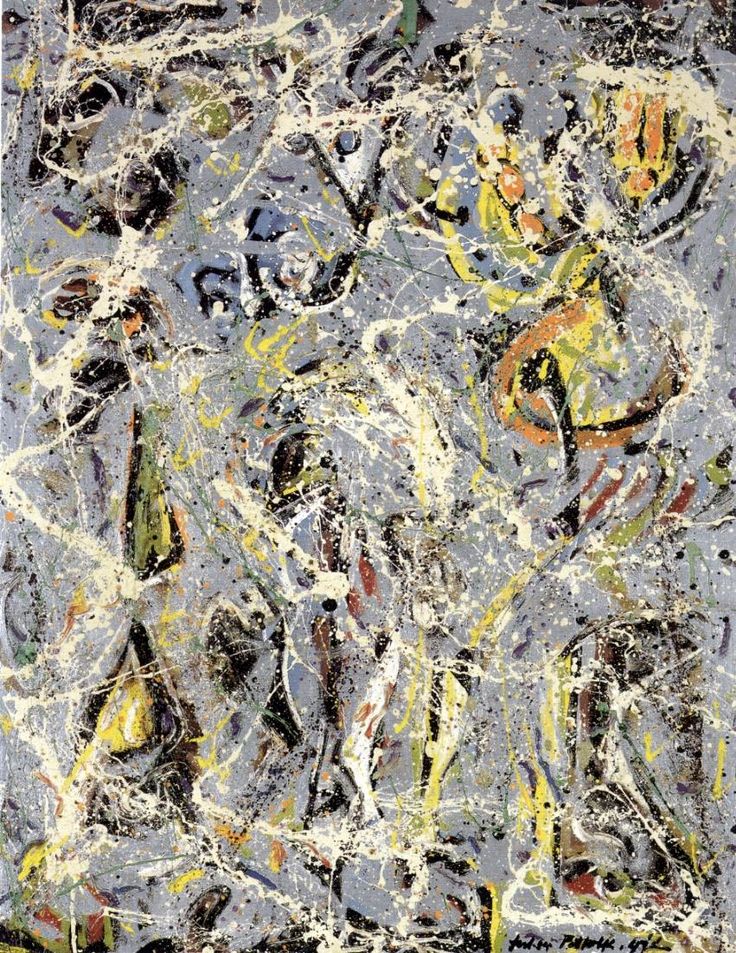 I am particularly loving this look in a powder room. The edgy print in a small space makes quite a statement.
This mix of blues and greens with a touch of gold is such a great color combination.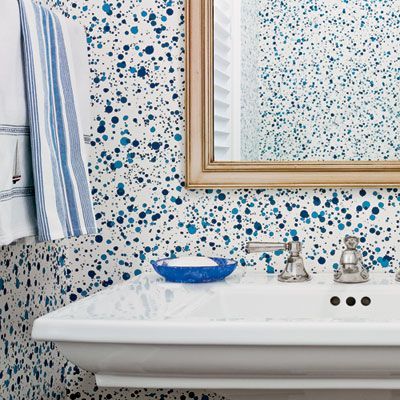 Create your own version of this look with a metallic print by Wilderness Wallpaper.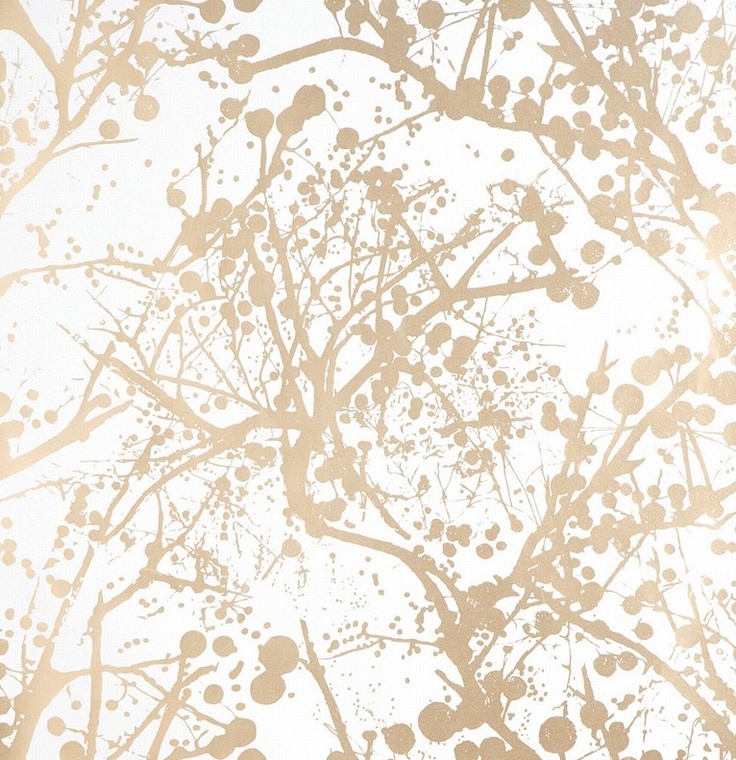 This trend can work in a bedroom too – when used in a neutral hue, the print can complement bolder colors and patterns in the same space.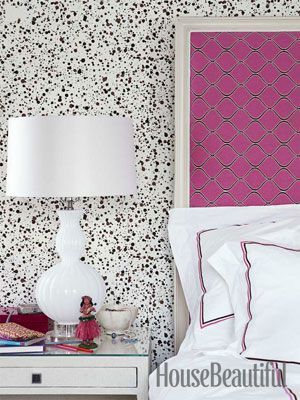 Another great way to use this look in your bedroom is with a set of bedding or even just a pair of shams.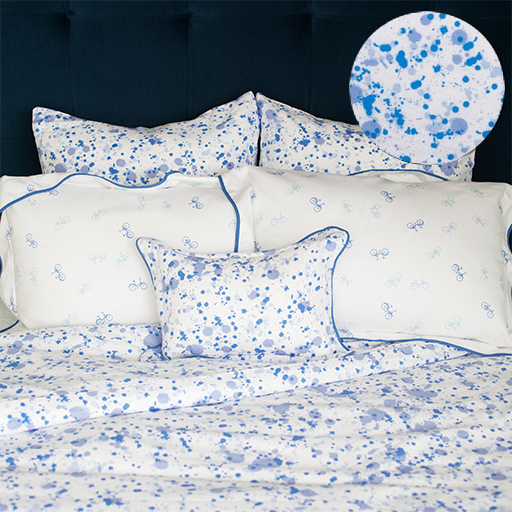 To introduce a hint of splatter to your home, start with a set of dinner plates from Emma Bridgewater's pottery line.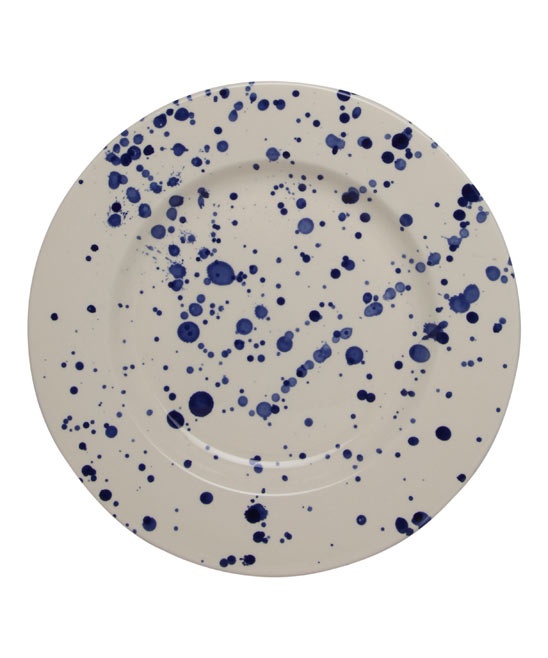 There are some great lamp options too, like this green and white gourd from Vaughan…
and this twist on traditional from Bunny Williams Home.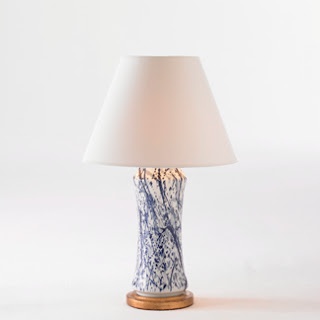 If you're of the mindset that a little splatter goes a long way, pick up a fun set of stationery and enjoy the trend one card at a time.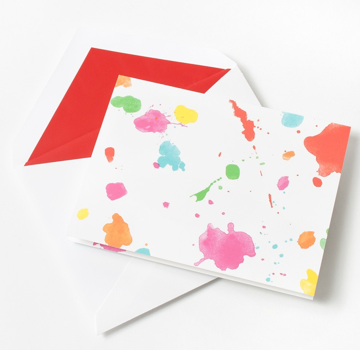 What do you think of the splatter craze?
Photo Credits: Jackson Pollock (1), Lonny (2), (3), Wilderness Wallpaper (4), House Beautiful (5), Biscuit Home (6), Emma Bridgewater for Liberty (7), Vaughan Lighting (8), Bunny Williams Home (9), Kate Spade (10)
To visit the Laura Casey Interiors website, please click here.