There are certain colors that I find myself using more often than others, both in interiors and in my own fashion choices. A color that I don't use too frequently, either in design or clothing, is yellow. I'm not exactly sure why that is, because I really do like it. Yellow can be happy, clean and bright. It can also be quite dramatic, as demonstrated in this foyer.
It can also be soothing and sophisticated.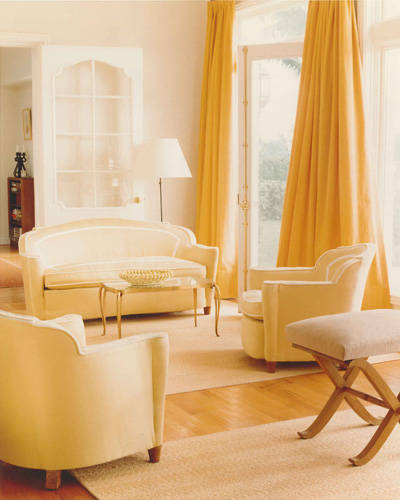 What a refreshing twist on traditional in this cheery yellow kitchen.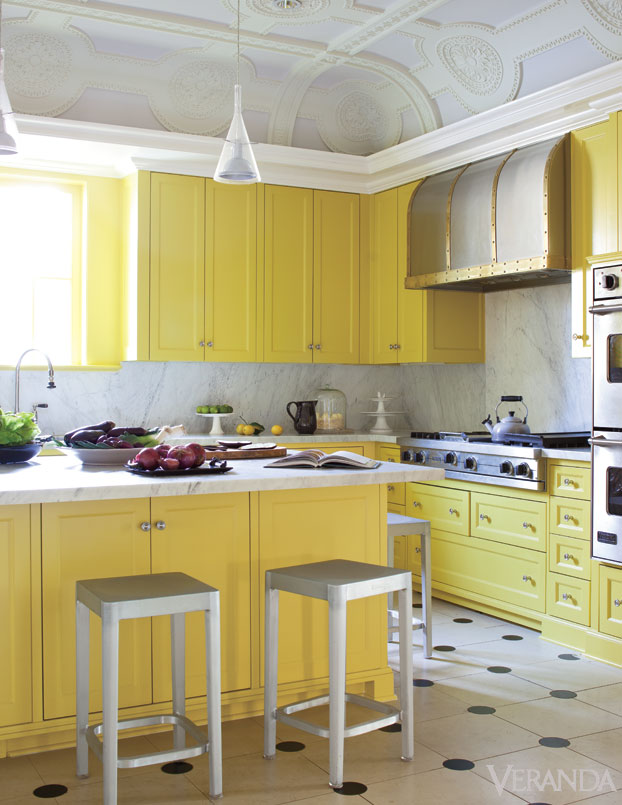 Arches Print in Citrine by Trina Turk for Schumacher is a great indoor/outdoor fabric. Try it on a throw pillow for a pop of this hue.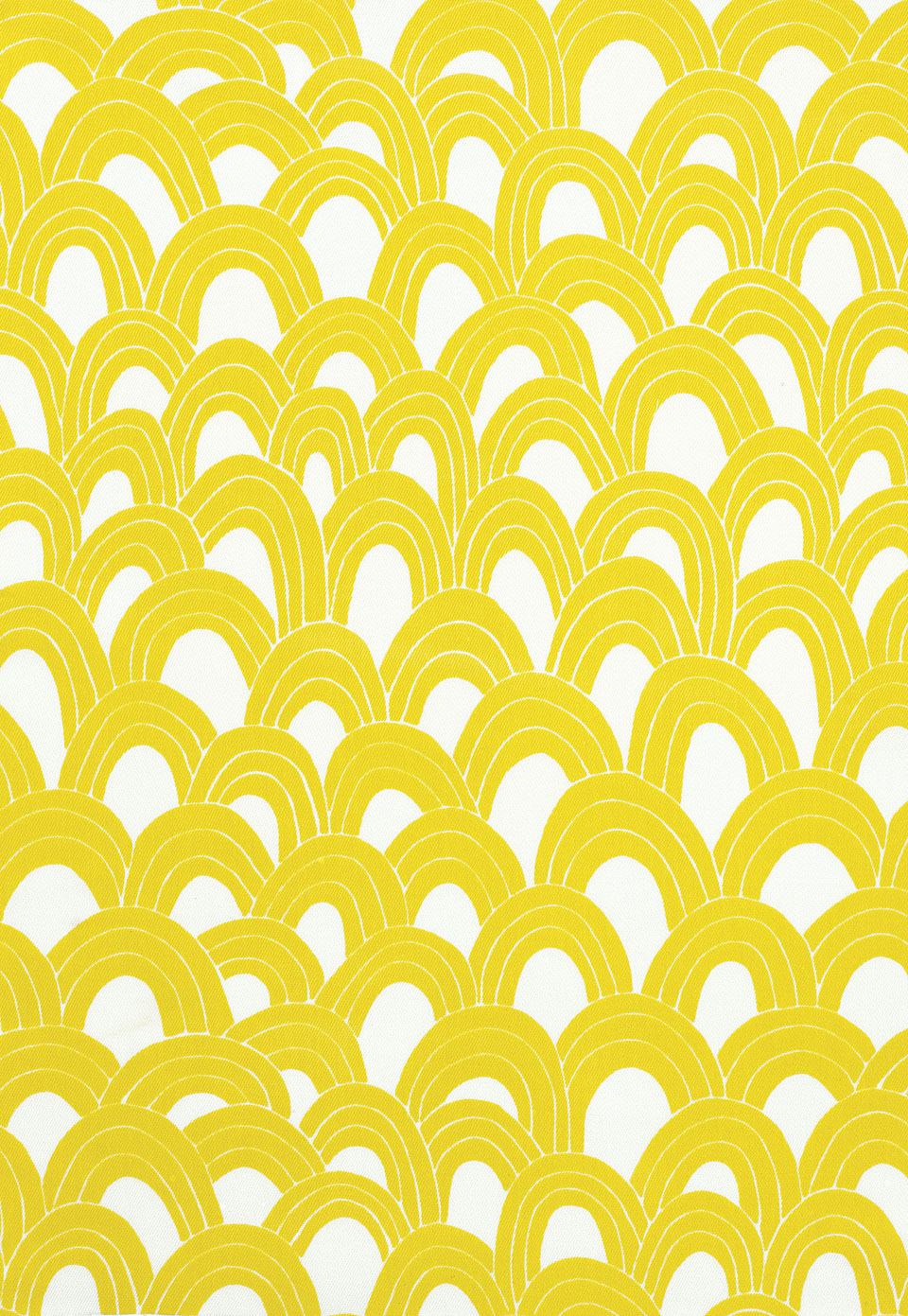 One of my favorite yellows is Sorbet by Christopher Peacock. It would be lovely in a sitting room or nursery.

Babouche by Farrow & Ball packs a little more punch. I would love to see a piece of furniture painted in this fun shade.

Yellow is also the perfect color to use for your summer centerpieces.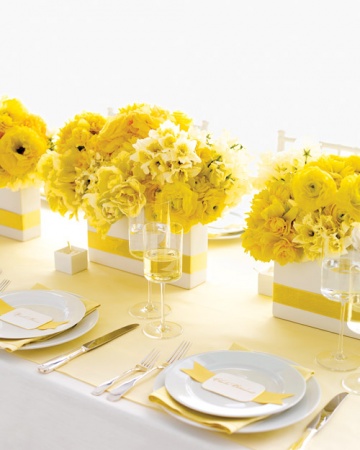 Speaking of summer, this pretty yellow skirt is ideal for a weekend getaway.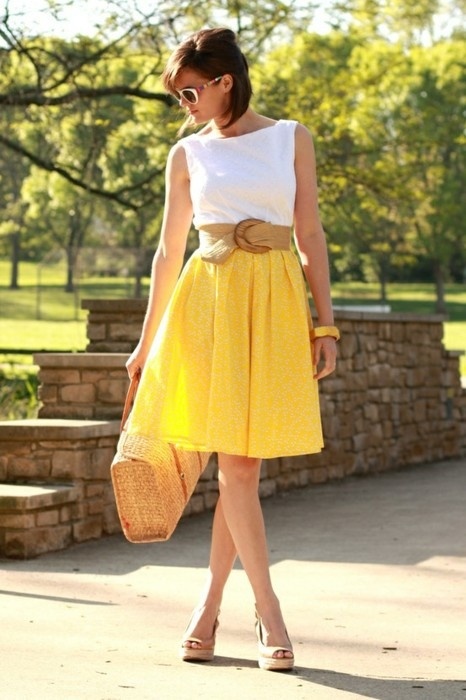 Don't forget this sandal staple. I love them in this color!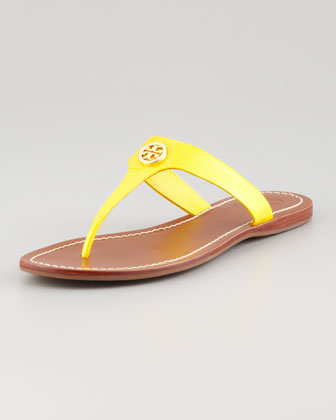 Summer is the perfect time to incorporate more yellow into my life. Are you a fan?
Photo Credits: Kelli Ford & Kirsten Fitzgibbons in Veranda (1), Stephen Sills in Elle Decor (2), Julie Harper in Veranda (3), Trina Turk for Schumacher (4), Christopher Peacock (5), Farrow & Ball (6), Martha Stewart (7), Pinterest (8), Tory Burch (9)
To visit the Laura Casey Interiors website, please click here.