One of my favorite design blogs, The Peak of Chic, is written by the talented Jennifer Boles, also a contributing editor to House Beautiful.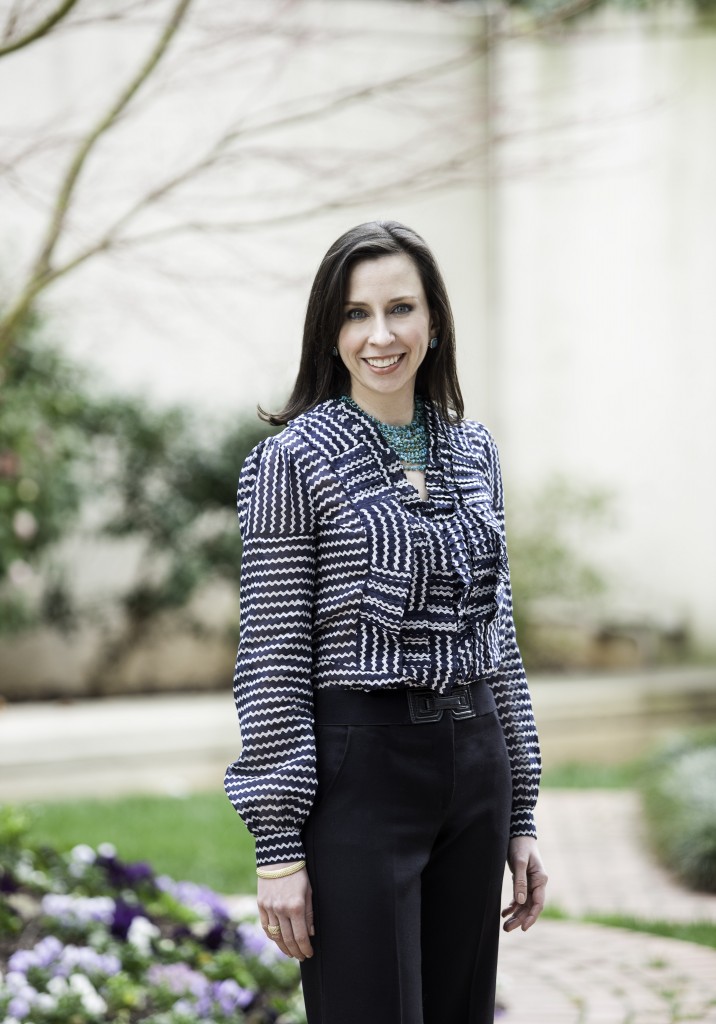 Jennifer's new book, In With The Old: Classic Decor from A to Z, was published last month and it is fantastic. It presents "a charming encyclopedia of 100 of the most stylish decorating details", with tips for incorporating these details into today's interiors. This Saturday, December 7th, Jennifer will be at Mrs. Howard here in Charlotte for a book signing of In With The Old. The event is free but please RSVP to charlotte@jmhoward.net if you plan to attend. Even if you are not able to make it, be sure to add this book to your Christmas list – it is a valuable addition to any design library.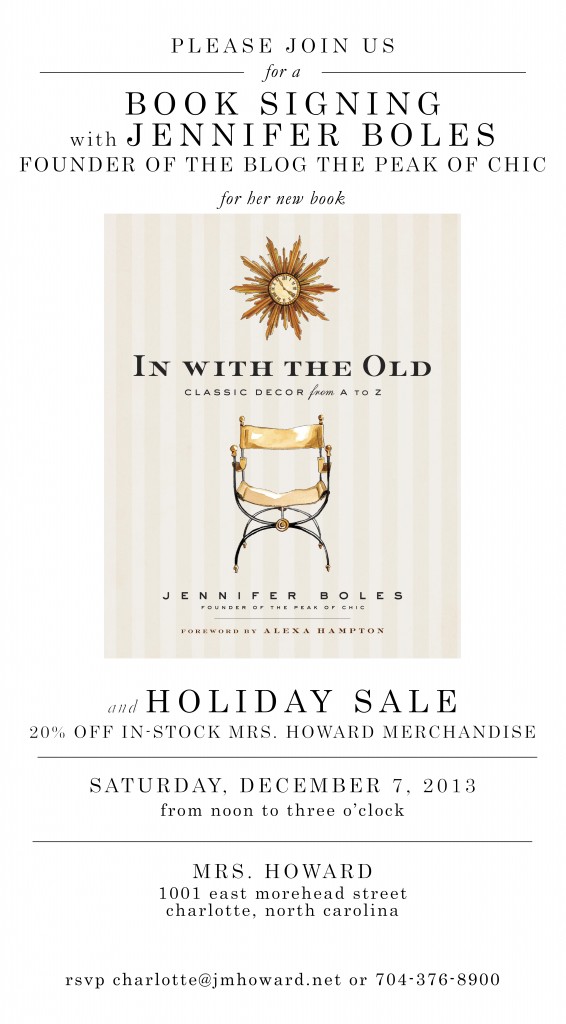 I hope to see you there!
Photo Credits: Peak of Chic (1), Erica George Dines (2), Crown Publishing Group (3), Mrs. Howard (4)