On our recent trip to China, one of my favorite places to visit was the Yu Yuan Gardens in Shanghai. They were completed in 1577 and are really amazing to see. The original architecture has been restored, and it is very well maintained.
The handmade fretwork is incredible. There are many different patterns, each one unique and interesting.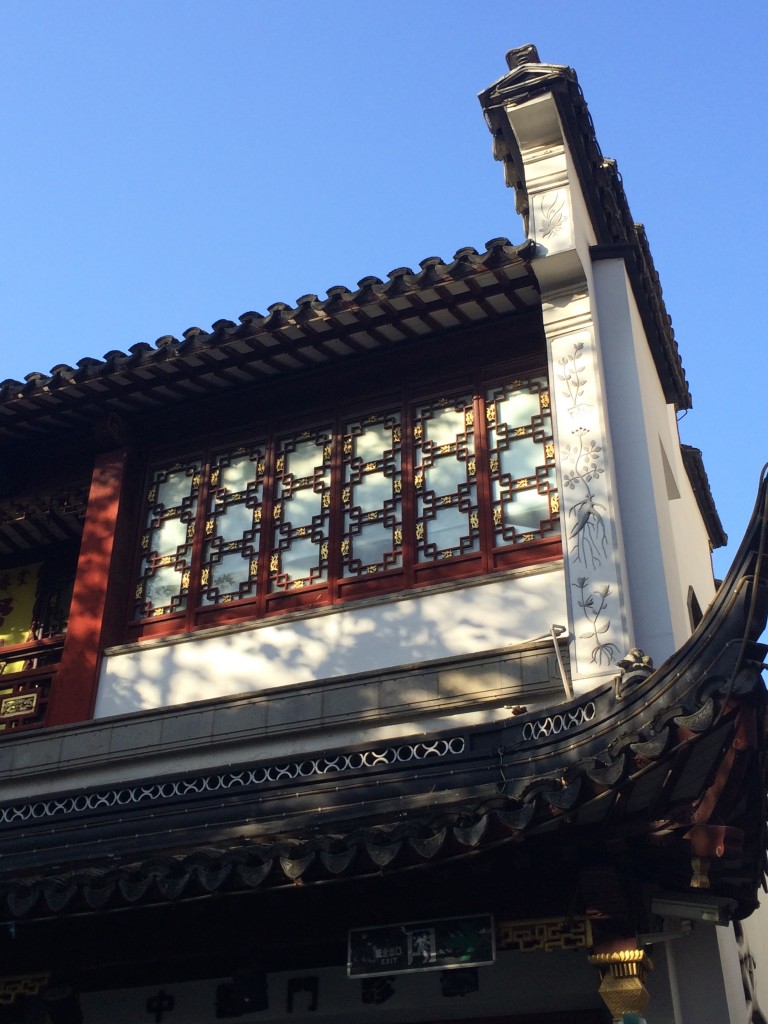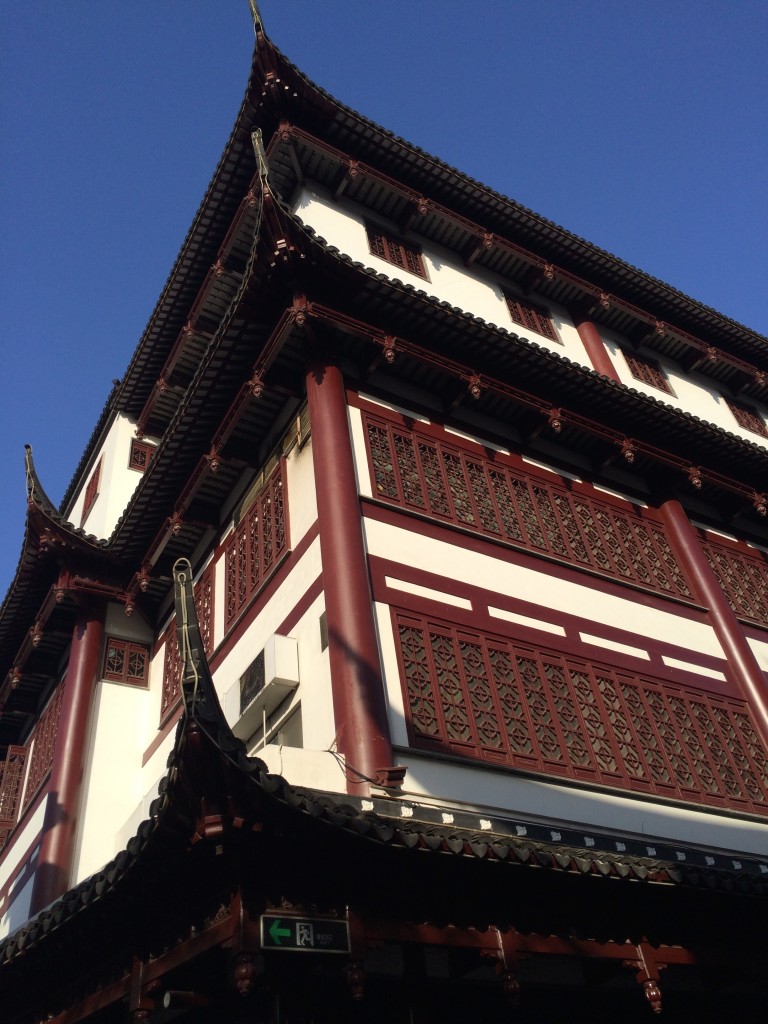 The combination of the Chinese roofs, red fretwork and white painted exteriors are extraordinary.
I think the Chinese roofs are great looking too. The slopes in the center were originally designed to collect rainwater, however the sweeping parts that extend at the ends were used only for temples or palaces.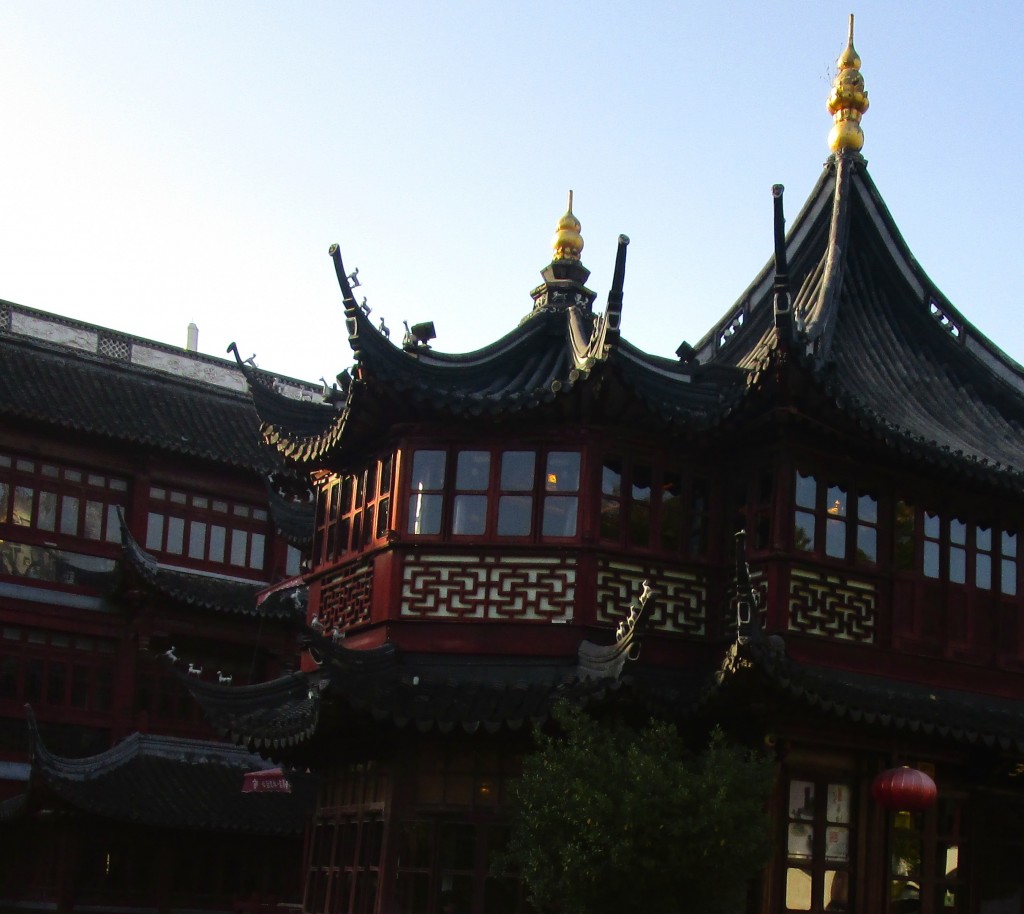 I love to travel and experience different aspects of life.
I hope you have enjoyed a little peek into a wonderful place in Shanghai.