A bedroom is one of the most important rooms in a home. It should be peaceful, comfortable and reflective of the homeowners' style. I always enjoy seeing something special in any room, and a perfect example of this in a bedroom is a canopy bed. This unique design element can be formal and traditional, relaxed and modern, and everything in between.
Phoebe Howard adds lovely details to a classic canopy.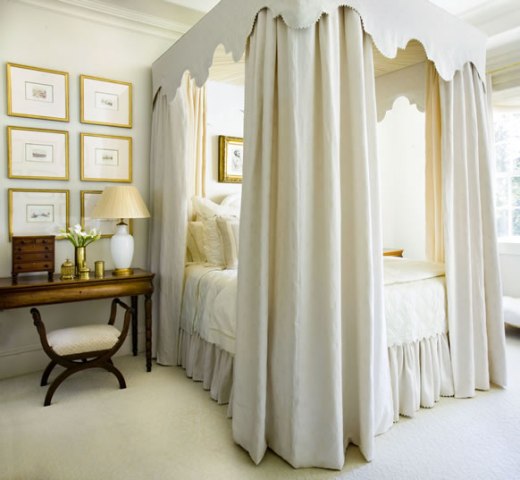 This bed displays a tailored take on neutrals.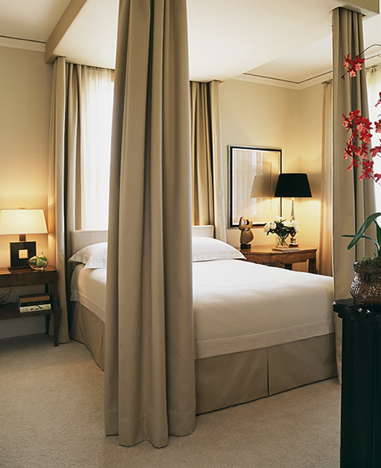 Using a mix of fabric and leather creates visual interest in this bedroom.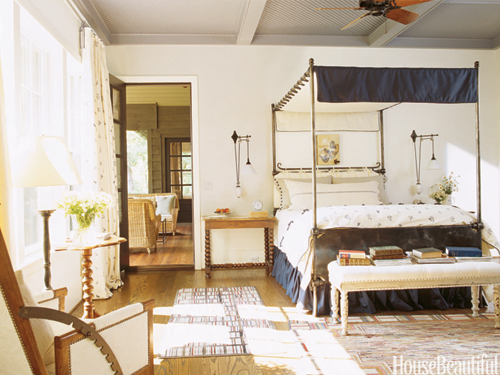 A canopy of light, natural wood gives a calming, structured feel to the space.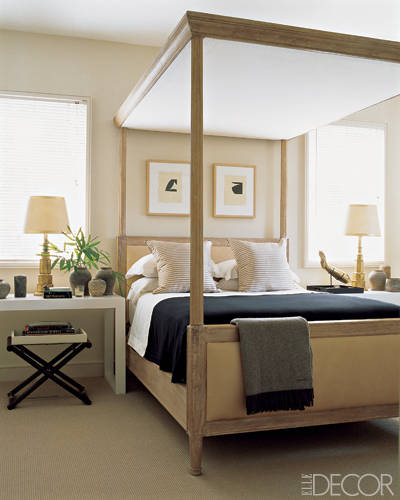 Michael S. Smith uses detailed hardware and embroidered fabric to create a feeling of luxury with this canopy bed.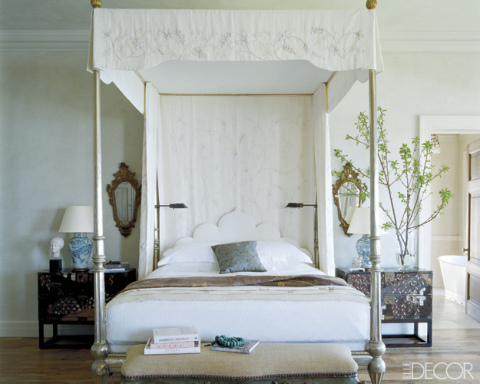 Canopies are a fun and unexpected option for children's rooms. Katie Ridder combines structure and pattern in this youthful space.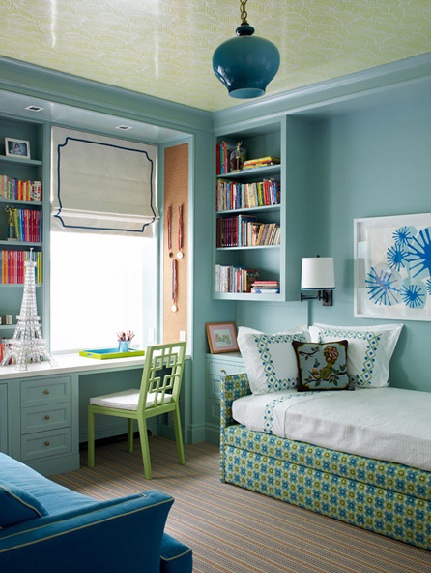 While Melissa Rufty's design would be perfect for children, it could also function as a refreshing guest suite.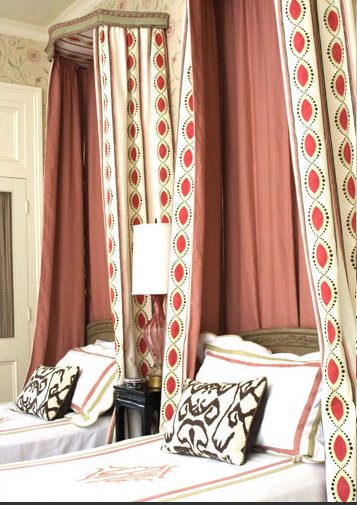 Last but certainly not least, a classic canopy bed by the great David Hicks. The bold colors and mix of geometric patterns create a truly timeless look.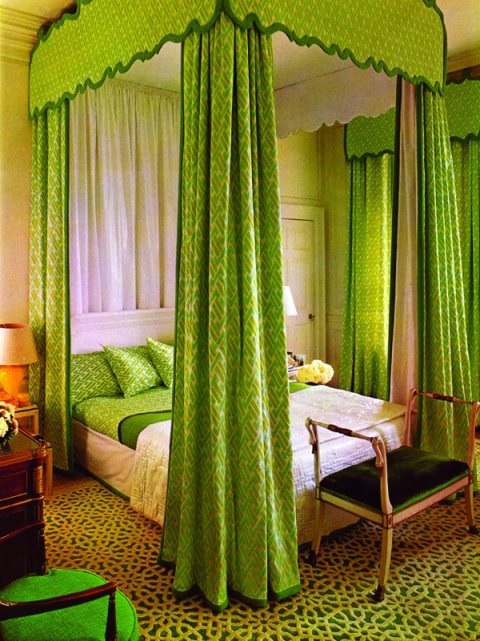 Do you like the look of a canopy bed?
Photo Credits: Phoebe Howard (1), Pinterest (2), House Beautiful (3), Elle Decor (4-6), House Beautiful (7), David Hicks (8)
To visit the Laura Casey Interiors website, please click here.