Benjamin Moore has a new line of paints called the Wiliamsburg Collection. The palette is based on original pigments that were developed 250 years ago. I recently received the decks and the colors are fantastic.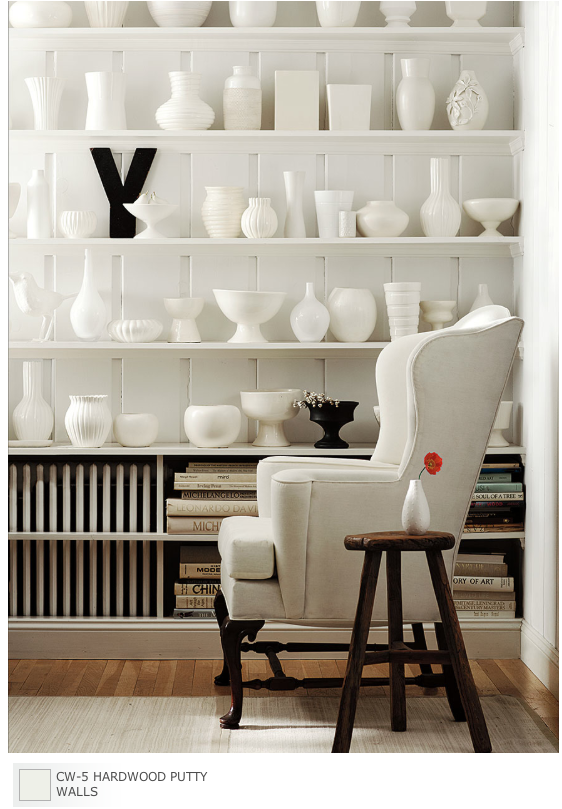 Carter Gray has just the right amount of taupe mixed in. It would also look great on furniture.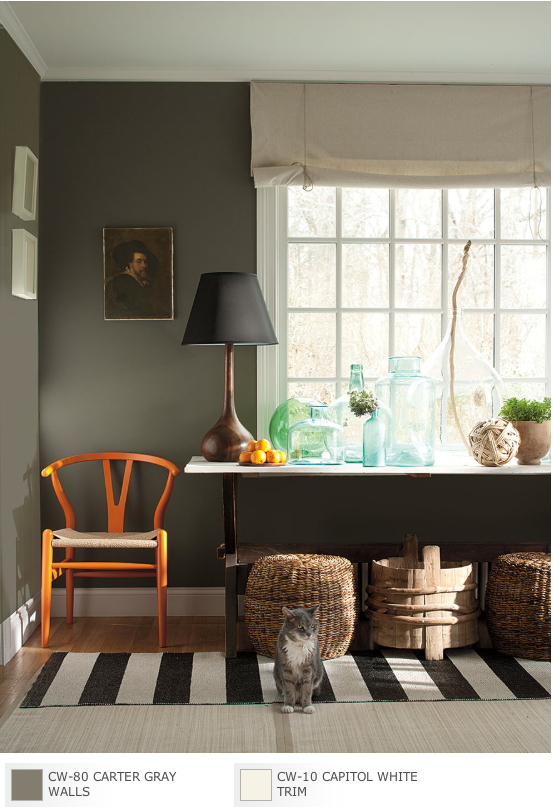 I think Washington Blue is my favorite from this collection; I would love to use it somewhere in my home! If you're looking to create a fun accent piece, Cornwallis Red is ideal.
I love the use of Lampblack on the trim in this room. It's unexpected and such a great look.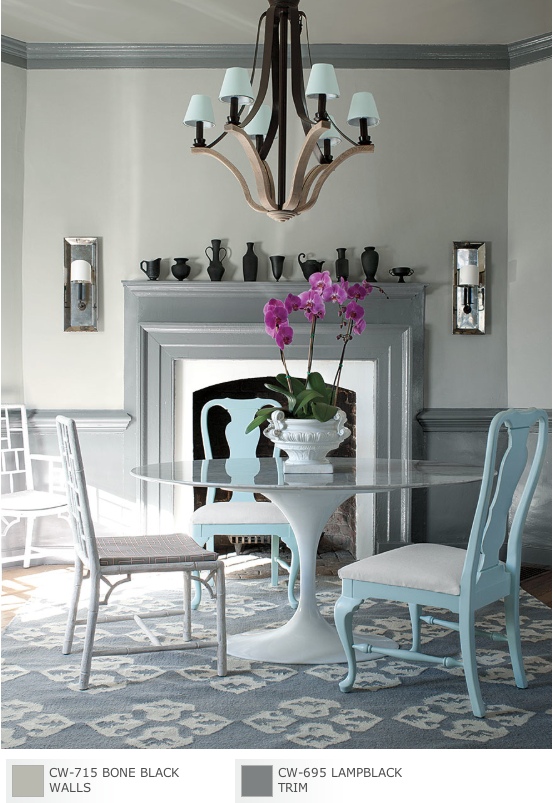 Along with my love of the blues, I am always drawn to teals and greens.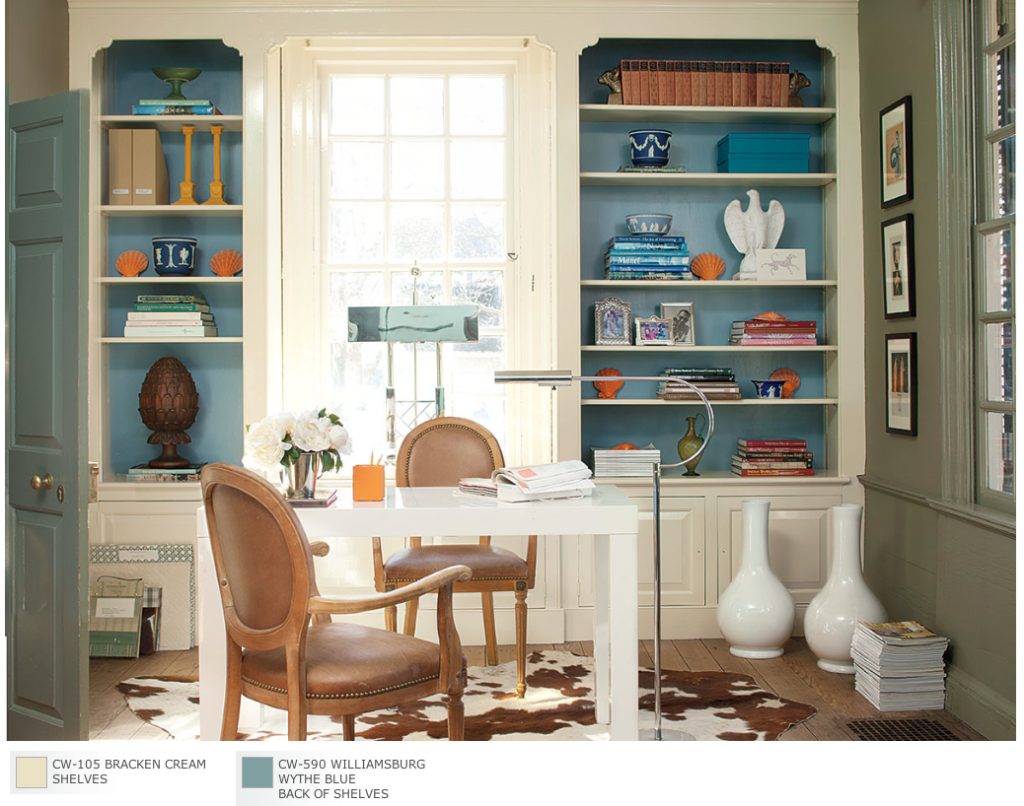 Carter Plum is the perfect jewel tone for this season.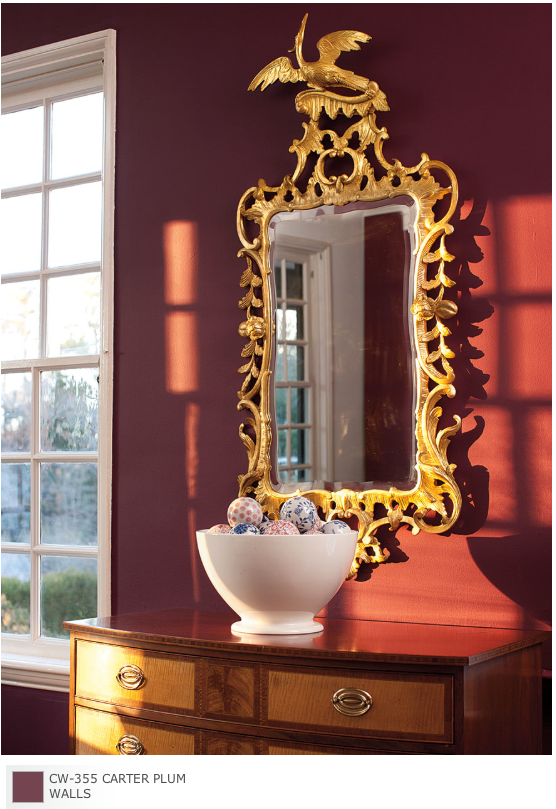 Have you seen the collection? Do you love it as much as I do?
To visit the Laura Casey Interiors website, please click here.